Krispy Kreme Halloween Collection 2019 - Jack o' Lantern
Good Afternoon!
Still carrying on with the Kristy Kreme Halloween Collection from this year… I have for you this afternoon their Jack o' Lantern. Must really crack on with these donuts reviews I have, I still have another three to go after this one and the new Christmas donuts are out today too! What's a girl to do?? These treats (or tricks) are certainly giving my waistline a run for it's money! So glad I work out, or I would look like the size of a house! Well here is Mr. Lantern. Enjoy!!!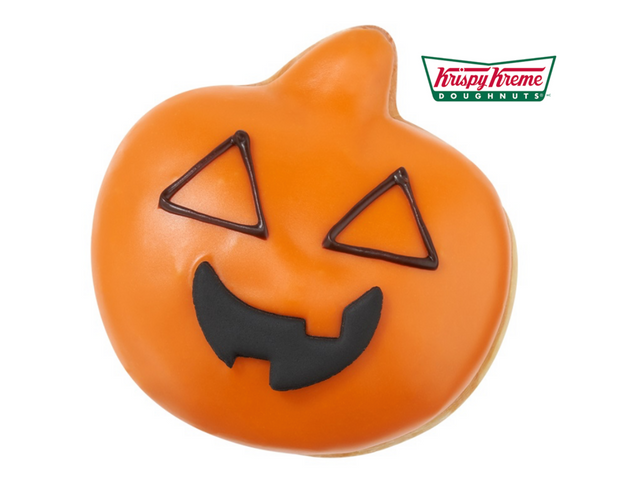 Jack o' Lantern
"A fang-tactic chocolate orange filled lantern - no tricks just treats!"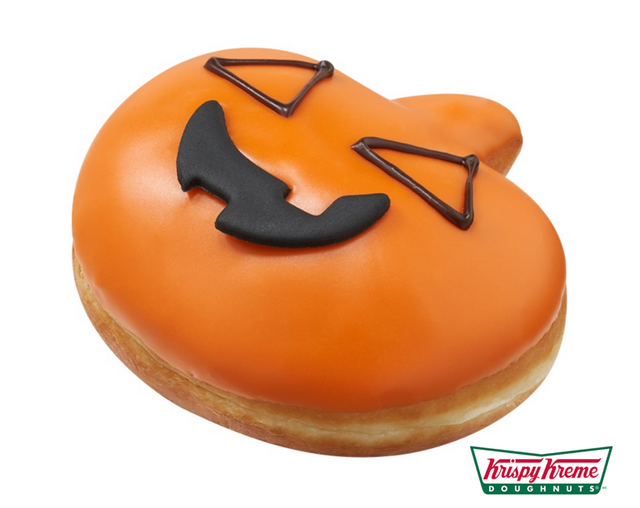 Krispy Kreme have done this donut before. I'm not complaining though. It's a great donut to bring back, plus you can't have Halloween without a pumpkin, can you? I love the shape pf this donut and the bright orange icing with the dark spooky Halloween eyes and that pumpkin mouth. This donut was a really great size. Nice and large and filled with the most decadent chocolate orange filling. It's so rich in colour and tastes sooooo orangey!
This is one delicious donut for those go you who like that unmistakable taste of chocolate orange. Definitely a winning combo. I couldn't care less if Krispy Kreme bring this one back every year. Looks good, tastes great! I think to switch things up a bit, if Krispy Kreme did do this next year, they should keep the same shape and decoration but they should do a pumpkin spiced filling. I think that would definitely be a winner. I mean they have done a pumpkin spiced ring before that was like a cake texture, maybe they can apply the same taste to an actual pumpkin donut!
Krispy Kreme, if you are reading this…. please make my wishes come true!
KRISPY KREME HALLOWEEN COLLECTION - 2019
Toffee Apple
Sid the Slime Monster
KRISPY KREME AMERICAN PIE COLLECTION
Reese's Peanut Butter Pie
Maple Pecan Pie
Cherry Pie
Banana Kreme Pie
Krispy Kreme - Original Filled Salted Caramel
Krispy Kreme - Original Filled Nutty Chocolatta
Krispy Kreme - Mother's Day Donuts
KRISPY KREME EASTER COLLECTION
Lemon Glazed Ring
Lemon Chick
Easter Egg
Bunny Bum
KRISPY KREME CHRISTMAS COLLECTION
Winter Berry
Rudolph
Merry Sparkle
KRISPY KREME HALLOWEEN COLLECTION
Spooky Sprinkles
Vimto Ring
Jack-O-Lantern
Vimto Shimmer
Frankie Frankestein