This is the story of my life so far: 68 years and counting.
Prequel: A Brief History of my Family in France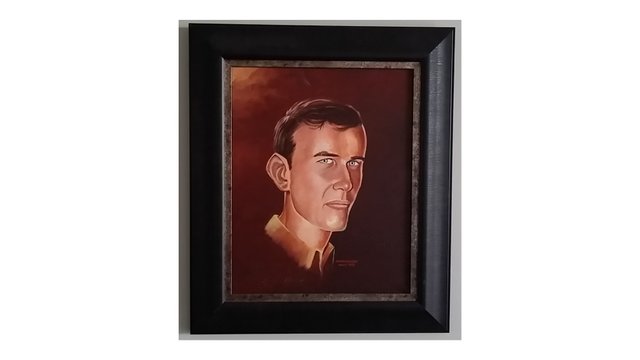 The story starts here
Previous episode: Part 83
---
After we left Halifax, Nova Scotia, in 1982, my brother in law, Louis, stayed to finish his degree, a bachelor of commerce.
He met Sharon, a medical student, born in Jamaica. They got engaged.
However, Sharon's parents did not think that she should marry Louis.
So, they decided to get married in France, in the town of Saint-Symphorien, near Niort, where his brother Xavier lived with his family.
So, friends and family came from Canada and Cameroon, for the wedding that was celebrated just before Christmas 1986.
In particular, Louis and Geneviève's sister Do (Scholastique) and her husband Pius came from Douala. And they came with Madel's son, Syrille, pretending that he was their son who has approximatively the same age. Syrille was 6 years old.
Arrival of Syrille
So, one day, at 6AM, they arrived at our house in Fresnes and woke us up by ringing the bell.
We got up and welcome them.
While the three sisters and Pius were talking in their first language, Bassa, I made breakfast for Syrille.
While he was eating, I opened the blinds and he saw that the sun was rising.
That is when he asked me:
C'est déjà le matin? (It's already morning?)
Louis and Sharon wedding
We all went to the wedding of Louis and Sharon in Saint-Symphorien.
First the civil wedding at city hall. The poor woman that was officiating was overwhelmed with all the different countries of origin of the people present: Jamaica, Cameroon, Canada and France.
Louis was raised catholic and Sharon protestant. So, the religious wedding took place in the catholic church with a priest and a pastor officiating.
For the dinner, they had brought from Paris a Cameroonian cook who was working in an big hotel. They also had imported various meats, probably illegally, from Cameroon, including monkey meat.
However, the cook refused to start to work before he was payed, and as I was probably the only one that could, I was convinced that I should be the one that gives him money. As I remember, it cost me 3,000 Francs.
After the wedding, we drove to the Abbey with the three children: Roseline, Betty and Syrille.
When we were close to the Abbey, Roseline and Betty recognized the area and started to make some noise.
Syrille, who was sleeping, was awakened suddenly, and he was not happy about that.
He told the two girls:
Vous êtes des villageoises! (You are villagers!)
For him, it meant that they were not educated.
Christmas 1986
We were back in Fresnes before Christmas, and I realized that I had no gift for Syrille. So, I look for something significant and I bought a stuffed lion. When Syrille received it, he immediately called the lion Biniky. For a long time, he slept with Biniky in his bed.
This is how Syrille arrived in our family, and soon became my son. France was the second country where he lived; there will be two more countries.
---
Normally, in French, the first name is spelled Cyrille. Madel indicated that she wanted her son to have this name, but the person that made the declaration did not know the name and spelled it with an S instead of a C.
When he was a child in France and a teenager in Canada, Syrille wanted to fit in, so he spelled his first name with a C: Cyrille.
Later, he realized that he had a unique first name, and he is now spelling it with an S: Syrille.
Continue to Part 85
---
If you like this story, please consider to follow me
Summary
Part 1 - Part 2 - Part 3 - Part 4 - Part 5 - Part 6 - Part 7 - Part 8
Part 9 - Part 10 - Part 11 - Part 12 - Part 13 - Part 14 - Part 15 - Part 16
Part 17 - Part 18 - Part 19 - Part 20 - Part 21 - Part 22 - Part 23 - Part 24
Part 25 - Part 26 - Part 27 - Part 28 - Part 29 - Part 30 - Part 31 - Part 32
Part 33 - Part 34 - Part 35 - Part 36 - Part 37 - Part 38 - Part 39 - Part 40
Part 41 - Part 42 - Part 43 - Part 44 - Part 45 - Part 46 - Part 47 - Part 48
Part 49 - Part 50 - Part 51 - Part 52 - Part 53 - Part 54 - Part 55 - Part 56
Part 57 - Part 58 - Part 59 - Part 60 - Part 61 - Part 62 - Part 63 - Part 64
Part 65 - Part 66 - Part 67 - Part 68 - Part 69 - Part 70 - Part 71 - Part 72
Part 73 - Part 74 - Part 75 - Part 76 - Part 77 - Part 78 - Part 79 - Part 80
Part 81 - Part 82 - Part 83