This is the story of my life so far: 68 years and counting.
Prequel: A Brief History of my Family in France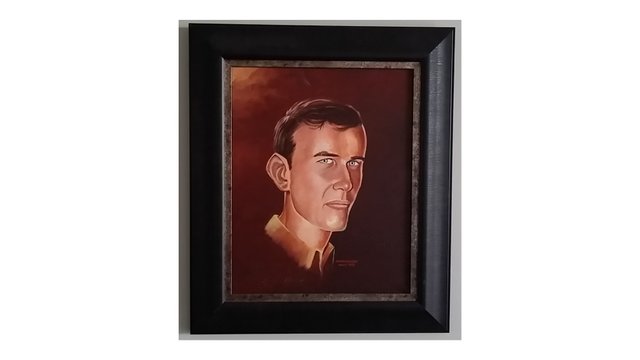 The story starts here
Previous episode: Part 80
---
My command of the minehunter Cybèle lasted only one year.
I enjoyed it very much. I remember this year as the best of the 20 years I spent in the French Navy.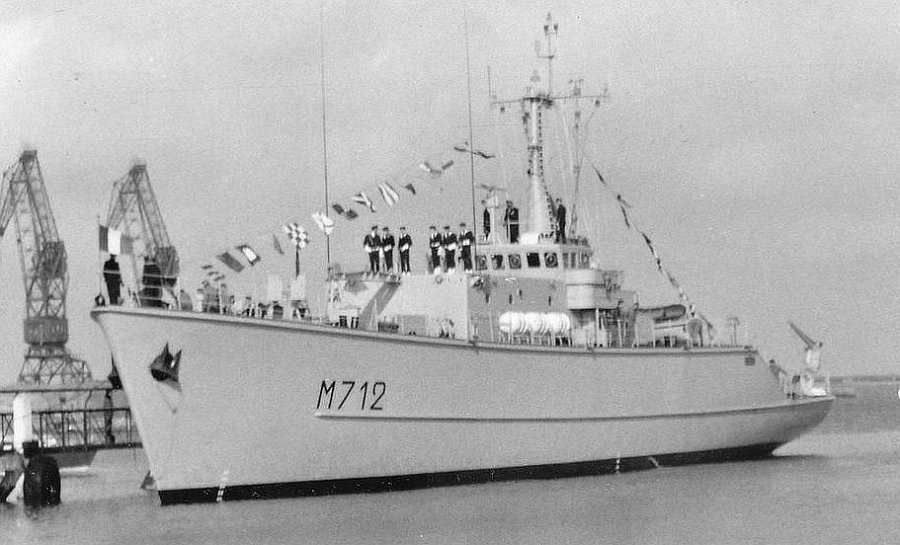 Minehunter "Cybèle"
source

One of the reason that I liked commanding this ship is that minehunters cannot operate when the sea is rough. As I am easily seasick, this suited me perfectly.
An other reason is that I discovered mine hunting, that I knew nothing about. I like to discover new techniques.
At this time, there were still old mines from World War II along the Atlantic coast of France. They were probably inoperative, but still there were full of explosives. So, when a minehunter would find one, they were safely exploded.
As I remember, we found 3 or 4 real old mines during my command of the Cybèle.
Other French minehunters were supposedly finding way more than us, but we were suspicious of some of their claims.
During my command, the Cybèle went twice to Nantes.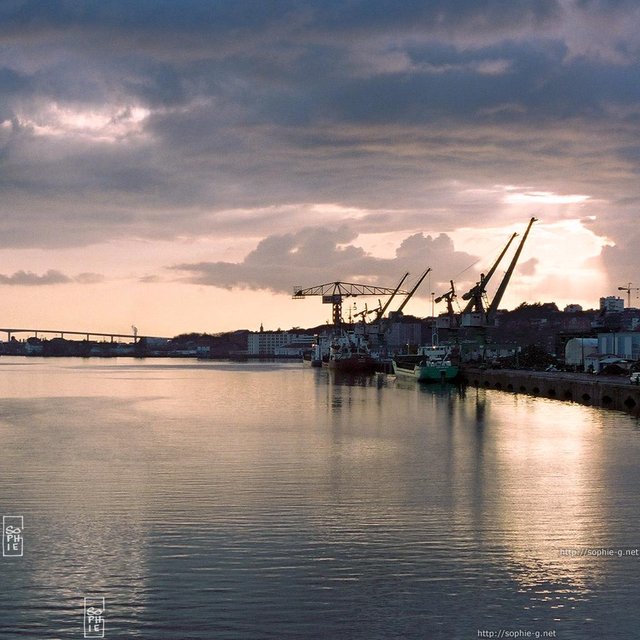 Sunset on Nantes harbor
source

On one of the trip to Nantes, we had on board two female students of École Polytechnique, that is both an engineering school and a military school, although the military aspect is very small.
Women were just starting to be embarked on ships and these two polytechniciennes were doing their military training on a big ship that was not going to sea for a long time. I had been asked to take them on board the Cybèle, so they could learned something and not be bored.
Many Navy officers were opposed to women in the military, but this was not the case for me. One of the reason invoked to not having women on ships was that they should need separate washrooms and showers. Of course, this is a bullshit excuse.
I easily solved the bathroom problem on the Cybèle: there was a bathroom attached to my bedroom, that they could use, after locking both doors. And they were sleeping in the infirmary; they have been given the key so they could make sure that they would not be disturbed during the night.
---
We also went twice to Bordeaux.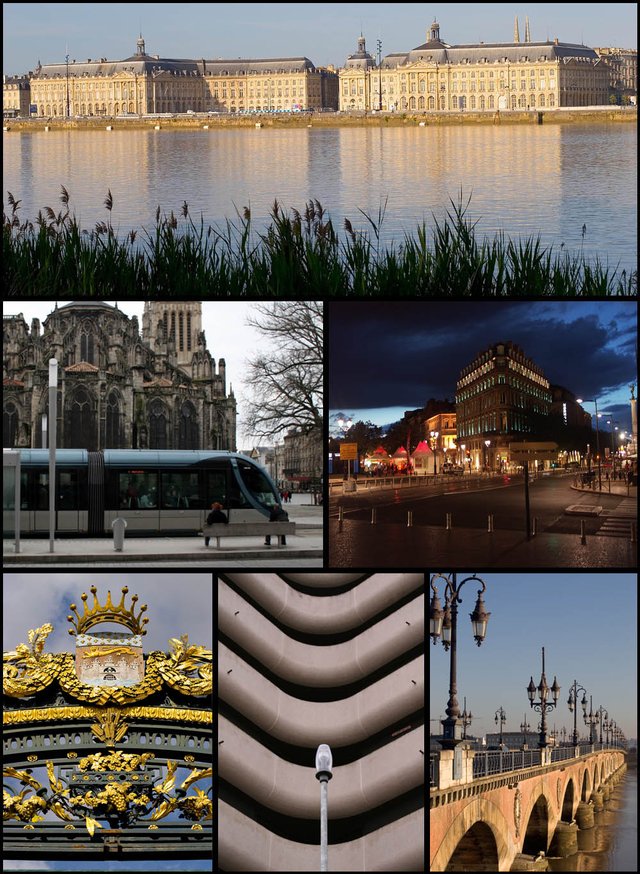 Bordeaux
source

On one of these two stops, with my officers, we went to visit the Château Mouton Rothschild winery, some 50 km from Bordeaux.
We were not supposed to be alone during this visit, but the other group of visitors never showed up, so we had a private visit guided by the main wine maker.
Of course, there were no wine tasting and we could not buy any bottle.
---
My command ended after one year. I was then posted in the Parisian region, and that happened to be my last post in the French Navy.
We sold our apartment in Brest and moved to a house we rented in Fresnes.
Continue to Part 82
---
If you like this story, please consider to follow me
Summary
Part 1 - Part 2 - Part 3 - Part 4 - Part 5 - Part 6 - Part 7 - Part 8
Part 9 - Part 10 - Part 11 - Part 12 - Part 13 - Part 14 - Part 15 - Part 16
Part 17 - Part 18 - Part 19 - Part 20 - Part 21 - Part 22 - Part 23 - Part 24
Part 25 - Part 26 - Part 27 - Part 28 - Part 29 - Part 30 - Part 31 - Part 32
Part 33 - Part 34 - Part 35 - Part 36 - Part 37 - Part 38 - Part 39 - Part 40
Part 41 - Part 42 - Part 43 - Part 44 - Part 45 - Part 46 - Part 47 - Part 48
Part 49 - Part 50 - Part 51 - Part 52 - Part 53 - Part 54 - Part 55 - Part 56
Part 57 - Part 58 - Part 59 - Part 60 - Part 61 - Part 62 - Part 63 - Part 64
Part 65 - Part 66 - Part 67 - Part 68 - Part 69 - Part 70 - Part 71 - Part 72
Part 73 - Part 74 - Part 75 - Part 76 - Part 77 - Part 78 - Part 79 - Part 80