SoS Daily News : news about the State of Steem @ 20 January 2019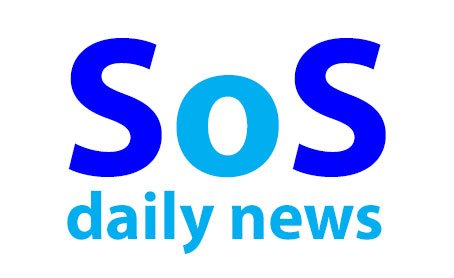 Major developments...
Steemit Inc CEO Ned Scott yesterday reached out to senior witnesses and community leaders with a proposal to establish some form of new governance foundation for Steem.
Meanwhile top witnesses @lukestokes and @reggaemuffin also put forward new proposals to aid the running of Steem.
The Steemit Inc powerdown of 42 million SP is currently continuing during discussions.
---
---
New Governance for Steem
Steemit Inc CEO Ned Scott yesterday put forward a proposal for the establishment of a new governance structure to oversee the governance and forward development of Steem...
A few months ago, Steemit made significant progress setting up a Foundation to support Steem sustainability.

Given the moment, it makes sense to find a person or two to fund and lead this. Is there anyone that comes to mind for you from the Steem community to lead this?

The general idea is hand the project to someone who will set up a Foundation governance that advances Steem, is transaparent, accountable -- is flexible for adopting more responsibilities as it grows. Take it through launch then launch fundraising efforts -- take it into actually executing given the funds it receives -- to which we would plan to donate a multiple of other initial donations
It is often the person most reluctant who would be best to lead
However, I believe the task should be manageable - we have contracted an organization that specializes in setting up Foundations and can manage to the goals
In response to Ned's proposal the initial planning of this new body is being led by top witness @aggroed.
The working name for the organisation is currently the Steem Alliance (or possibly the Steem Institute).
Steemit Inc will be providing some seed funding. It is believed the new organisation will be run by around 12 elected steemians.
Nominations are now open for people who are interested in standing for a position on the 'Steem Alliance'.
Full details are in this post...
---
Yesterday also saw a separate proposal from witness @lukestokes for a SteemDAC governance body based on the eosDAC model...
---
Witness and developer @reggaemuffin also put out a post detailing another Steem governance option...
---
---
Steem Community Gathering
To provide opportunity for these various governance options and alternatives to be discussed and debated @aggroed is organising an open forum on Sunday 3 February.
This will start at 6pm UTC / 1pm EST in the PAL Discord.
It will be open to everyone.
---
---
Also in the news...
Johan Nordberg @almost-digital, initiator of the recent HardFork 21 that sparked much of the current debate, posted to explain about his reasoning behind the Hardfork...
---
The management of the @helpie witness has been passed into the capable hands of @isaria and @swelker101...
---
And Partiko has launched a first desktop version of its popular mobile app...
Partiko for the Web can be viewed at...
---
---
(change on previous day in brackets // n/c = no change)
| | | |
| --- | --- | --- |
| Steem price | US$ 0.405 | 2019-01-21 04:01am UTC |
| SBD price | US$ 0.937 | 2019-01-21 04:01am UTC |
| Market Cap | US$ 124,857,585 | 2019-01-21 04:01am UTC |
| CoinMarketCap Ranking | #39 (+2) | 2019-01-21 04:01am UTC |
| No. of Whales | 36 (n/c) | 2019-01-19 |
| No. of Orcas | 318 (n/c) | 2019-01-19 |
| No. of Dolphins | 1980 (+1) | 2019-01-19 |
| No. of Minnows | 9096 (-1) | 2019-01-19 |
| Alexa rank (steemit.com) | #4160 (+1) | 2019-01-21 04:04am UTC |
Follow
@penguinpablo
for more statistics.
---
NEWS FROM STEEMIT INC
@ned - The Guiding Mission, Vision and Values of Steemit, Inc
@steemitblog - Hivemind + Ruby
@steemitblog - Hivemind is Live!
---
NEWS FROM THE WITNESSES
#1 @aggroed - Steem Town Hall tonight, Steem Witness Forum 10/26, Steem Community Gathering 2/3
#6 @smooth.witness / @smooth - Go fork yourself...a parable of self love
#7 @lukestokes.mhth / @lukestokes - SteemDAC: A Plan We Can Start Today to Decentralize Steem Governance
#17 @therealwolf - Résumé of 100% Beneficiary Experiment
#34 @reggaemuffin - Let us the Community take Steem Governance into our own Hands!
#36 @blockbrothers / @exyle - The birth of DPOS Blockchain religion and the unfairness of everything
#43 @ocd-witness / @acidyo - Hi
#50 @fyrst-witness / @fyrstikken - Until I am sure I only vote for LOYAL witnesses - I have removed them!
#54 @helpie - New Witness Server Hosts and a Sharper Vision Looking into 2019
#55 @holger80 / @steembasicincome - Interview with @holger80
#58 @partiko - Partiko Weekly Report #15 - Earn 15 Steem Power by using Partiko
#63 @steemgigs / @surpassinggoogle - Will Knowing A Measure Of Steemit History Help Speed UP Success In Your Steemit Journey?
#66 @justyy - @justyy's Weekly Witness Report - 20/January/2019
#68 @bobinson - Promise to the STEEM stake holders & community as a witness
#69 @steemcommunity / @paulag - My Stance as a Witness, a Stakeholder, and a STEEM User on the Current STEEM Saga
#115 @pjau - Witness "pjau" Update Week 37
#128 @demotruk - Steem Dollars are Officially Out of 'Haircut' Zone
To keep up to date with more posts from witnesses follow @witnesspage ...
---
NEWS FROM KEY PLAYERS & INFLUENCERS
@almost-digital - In defense of the fork
@drutter - Did Steemit go corporate?
@fknmayhem - A Quick Note to Witnesses Supporting Forking Out Specific Stake
@lordbutterfly - Crazy rumor of the day // SAMSUNG buying STINC
@lordbutterfly - SBDs are back...
@lucylin - Never let a good drama go to waste....Ned's under pressure...An Irish themed Sunday
@meno - It's all been worth it
@mountainjewel - Steem's Reckoning: A Positive Outlook
@runicar - SBD Conversions Are Profitable Again! 10-15% Every 3.5 days!
@tarazkp - Did Steemit Inc have to act by law?
@taskmaster4450 - Steemians Negativity Bias: Everything Is The End Of The World
@taskmaster4450 - Change In Steem Distribution Levels 1/20/19
@truthforce - Witnesses Forking to take away Steemit INC's coins?
@whatsup - ForkGate - Steem, January 2019
---
NEWS FROM COMMUNITIES
@dfacademy - DFA Footballers Testimonies with New Purchased FootBall
---
NEWS FROM EVENTS & MEETUPS
JANUARY 2019
@redrica - What happened at the First London Steem Meetup of 2019 | 18-Jan-19
@mrprofessor - [Blog #50] Steem Meetup London | Gratitude | Back to Work
@susanlo - My Story #30 - London Steemit Meetup 🍺👫🎉【生活小確幸 #30 - 倫敦Steemit聚會】🇬🇧💐
APRIL 2019
@steemcampuk / @lloyddavis - Save The Date - Saturday 6 April, SteemCampUK event in the Midlands, UK
MAY 2019
@dtube.forum - What we are working on today
DECEMBER 2019
@steemfiesta - SteemFIESTA 2019 - The First Five Days of DECEMBER - Summer in the South!
---
NEWS FROM DAPPS, APPS & DEVS
@dtube / @graylan - Decentralized Robots? DTube Permanente
@partiko - Partiko Weekly Report #15 - Earn 15 Steem Power by using Partiko
@steemeum - Steemeum development update
@steemonboarding / @coruscate - Sneak Peak at the Artwork for Steem Onboarding Videos
---
If you want to check on progress of development on Steem, check out the GitHub here...
@holger80
provides this via
@fullnodeupdate
...
---
MEDIA COVERAGE OF STEEM & STEEMIT INC
Coin Rivet - Incentivising social media: How STEEM is powering a new platform
---
This is #49 (20 Jan '19) of this daily news service.
Please let me know of any important posts or key data that should be included. Comment below or message me on Discord Pennsif#9921
---
[ graphics by @pennsif ]