Imagine if Facebook users threatened to takeover Facebook management and overthrow Mark Zuckerberg, what would Facebook do? Firstly, there is no way that can actually happen so, they don't really need to do anything other than run a PR (or brainwashing) campaign to nullify the uprising. But, what if for some reason those users had the very real option to zero all of Facebook's and Mark Zuckerberg's holdings?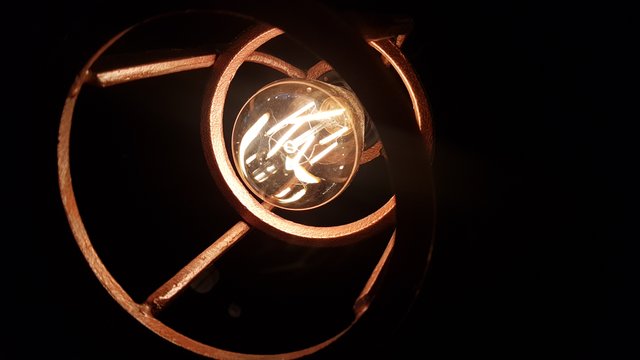 (This is not my area at all) They are a company with shareholders and boardmembers and by law, they have some kind of fiduciary duty and responsibility to protect the assets of the company from credible threats. Facebook is a publicly listed corporation, it is Facebook, Inc after all.

Sound familiar?
Of course, the users of Facebook do not have that power as to do so, they would need to have direct and influential access to the bank accounts of Facebook and Mark Zuckerberg, and they don't come with a free sign-up.
Now, Steemit Inc is a private company that likes to keep its asset structure quiet and, perhaps for good reasons. Potentially, when Steemit Inc got itself incorporated the incorporation included the ninja-mined stake that is all so contentious a subject at the moment. However, that means that the ninja-mine while controlled by employees of Steemit Inc, is actually the belonging of Steemit Inc itself.
Unlike pretty much every other company on earth, the stakeholders have access to not only see the holdings, but could potentially actively destroy it if they get enough support. While @ned might be able to take the risk, it is likely the lawyers who handle his business activities are much less willing to do so as they become liable through their own legal duties to legally protect the assets of the corporate entity.
As said, I am definitely not a corporate lawyer let alone one in New York where Steemit Inc is registered, but as soon as a company becomes a company there are various legal obligations that must be considered in various instances and it is very possible that a threat however vague or unlikely, triggered a near automatic response by law. Crypto people tend to forget about laws, Incorporated companies however cannot otherwise, people go to prison for failure of duty or criminal activity.
As far as Steemit Inc and the law are concerned, a pledge saying "we aren't going to rob or burn your accounts", from the same people who were discussing doing just that, is unlikely enough of a reassurance to satisfy the duties of incorporation enforced by law. It is possible that the only move Steemit Inc had after the Pull Request was filed was to protect its stake the best they can at the behest of a legal team or board, likely both. @ned may have zero choice in this matter at all as he is CEO, not owner.
Again, I don't know the structure of the company nor do I have any idea if or how the stake they hold is included into the company as an asset but, if it is an asset, I am pretty sure that they would be legally forced to protect it from harm. This might actually be a pretty unique situation in the world of corporations for as we know, generally they don't have bank accounts that are open with a group of people not employed by the company with the power to burn it all.
I would say that if it is on an exchange and the exchange failed or stole it, it would be covered by insurance, but if it is left in known wallets and could just be taken by a majority vote, insurance might not see that as adequate protection. While Steem wallets are safe for the average user, Steemit Inc wallets are a very big target beckoning to be breached. Again, I don't know much about these things but fiduciary duty could also explain the HF9 actions if Steemit Inc would have been liable for damages. While people might not like the situation, law still often trumps ideals.
Taraz
[ a Steem original ]
Warning: This is all conjecture and largely based on assumptions. If there is a corporate lawyer in the house, that'd be great.