Nearly 2 weeks ago, I started a small experiment where I would set the benefactor for each post, I created over a whole week, to 100% of a single project. This simply means that the benefactor account received all of the post rewards.
The lucky project from that week was @steemonboarding, which is an amazing project working on making it much easier for new and existing users to understand Steem. So the goal with this experiment was to give back to the community.
Since all rewards have now been claimed from that week, I thought it would be interesting to write a quick summary.
---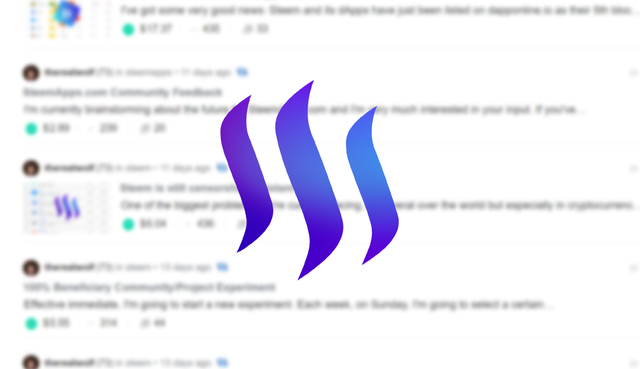 ---
Result: 5 Posts in 1 Week
Over the 7 days, I've created 6 posts, however, 1 was accidentally posted, which resulted in no benefactor reward, so in total there were 5 posts.
All of them were created with the 100% Steempower option, which means rewards were given to @steemonboarding only in powered-up form.
---
---
All rewards added together, resulted in 671.717 Steempower which is currently an equivalent of 241 USD at 36 cents per STEEM.
While the rewards at the current STEEM price aren't huge, I would say it is still quite a lot of money. And for me, this is a really great way to give back to the community!
So, I can very much recommend this method, especially if you want to promote an important post for visibility, but not necessarily for the monetary value.
With that said, I hope each one of you has a great and productive new week.
All the best,
Wolf
---

Do you believe that my work is valuable for Steem? Then please vote for me as witness.