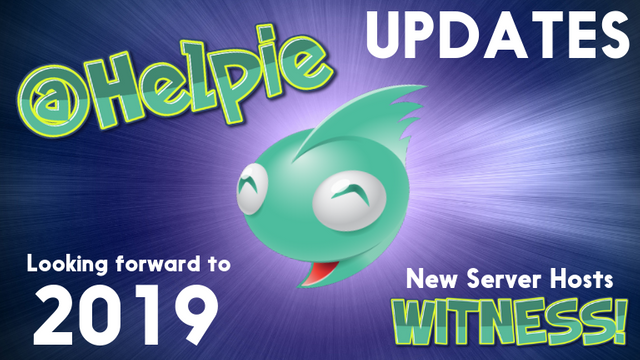 🤩Greetings, Helpies!🤩
2019 Changes
The past month has seen a lot of change, not just for the STEEM ecosystem, but also for the communities and initiatives that inhabit it. Some are flourishing, some starting anew, and many are working with their skeleton crew of devotees awaiting the next wave of folks returning or joining the blockchain, @helpie is no exception. So many conversations and debates have taken place in hopes to better serve our @helpie community. We truly hope we are making the right decisions moving forward and it will help our tiny community not only survive, but thrive.
👉 @helpie is bringing in new Witness Server Hosts!👈
You may have noticed that the @helpie witness was disabled earlier today. It's true. One of the many new roads we are exploring has opened up!
We are excited to announce that @swelker101 (AKA - Shane) and @isaria will begin running the @helpie witness with help and guidance (if needed) from @eonwarped.
They do need a couple of days to set up a new server and start it running again. This is already in the works. We are asking you (if you already vote our witness) to hang on while we are in this transition.❤️
Gratitude
We would like to thank everyone who has supported @helpie from the very beginning. It's been quite a whirlwind learning, building, and getting to know this community. Without each every one of you, the journey would have been different. We thank you. We love you.
First and foremost, @themarkymark whose witness knowledge and support for this community is the primary reason why we grew so fast to begin with.
A giant thank you to @berniesanders who has been one of our biggest supporters and who used his voice to get @helpie attention on this platform.
We can't leave out @ausbitbank and @therealwolf who's support and friendship has been crucial to the mission we set out to accomplish.
There are so many others! We could literally go through the list of helpies and express our love for you all! 😍 (sorry, carrie getting gushy here)
Moving into 2019
We are taking steps to democratize as much as possible the next steps for the community. The idea is to change the model of support to better fit with our vision for the STEEM blockchain, our vision to support fishes of all shapes and sizes AND the blockchain.
It's because of this reason that we will be modifying the voting, and focus on rewarding users who are contributing value to the blockchain above all.
With the help of members of our community (we'll be reaching out, but if you're interested in stepping up-- do!), we will work on publications to showcase some of the best finds on the STEEM ecosystem, and of course, do so with manual curation. The idea would be to fill every day of the week with different themes and make @helpie's blog a great place to find great content and awesome people.
Thank You!😍
Thank you over and over again to all those beautiful souls who identify as @helpies! The communication and support that has been born of strife and tribulations is already paying off. I (Carrie again😏) am so excited for 2019 and all the possibilities of improvements it brings.
With you❤️, looking forward....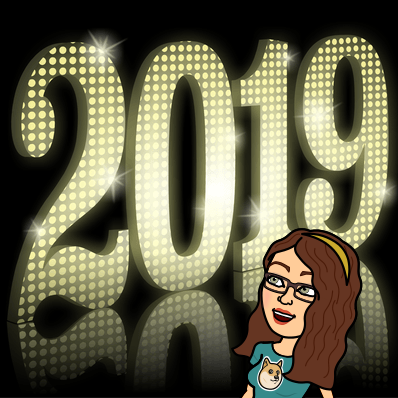 -The Helpie Team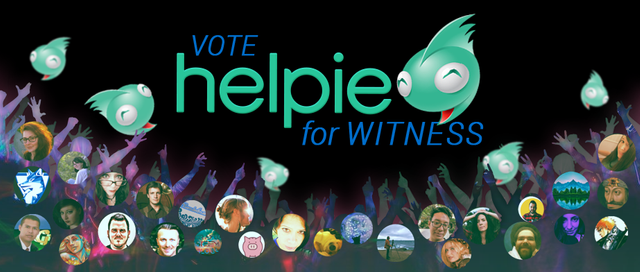 Currently disabled... to be up and running again so soon!