A while back I made a Dtube video on how one can easily make up to 15% every 3.5 days by doing a blockchain conversion of their SBD into STEEM but a week after that wasn't the case anymore as the haircut rule kicked in making the conversion less profitable. With the rise in price of STEEM, the debt ration of our blockchain reduced to a point where the haircut rule doesn't apply anymore, making initiating a blockchain conversion hard to resist.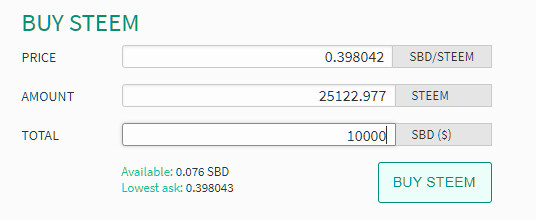 As you can see from the example of one such conversion 10 000 SBD converted into 29 159 STEEM while on the internal market the same amount of SBD would only return 25k STEEM.
Selling that STEEM back to SBD again will result in a pretty nice profit of 1564 SBD or somewhere around 14%!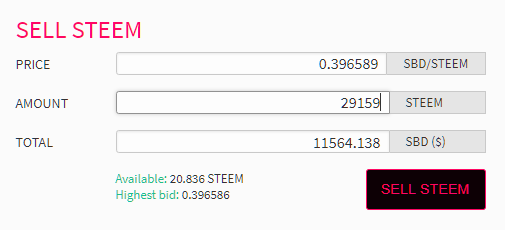 That's a decent profit for doing absolutely no freakin' work at all. All you need to do to get in on the gains is to initiate a blockchain conversion of your SBD to STEEM. The conversion will take 3.5 days to destroy your SBD, remove it out of circulation, increase the price of SBD and return STEEM which you then simply convert back to SBD in the internal market and start the process all over again!
10-15% every 3.5 days sounds a bit like Bitconnect but that's just how our blockchain works. SBD has a safetynet of always (except for when the haircut applies) being worth 1$ worth of STEEM, even if its price on external exchanges is way less than 1$.
If the price of STEEM doesn't tank and the haircut rule doesn't apply back again every SBD conversion will be profitable.
To get a better picture of the profits others are getting you can see who is doing conversions here: https://steemdb.com/labs/conversions
Go to their profiles to see how much they are getting.
https://steemit.com/@neverending/transfers is doing quite a lot of conversions so he might be a good one to take a look at.
Also https://steemit.com/@cryptomancer/transfers
How to initiate the conversion
It was removed from the Steemit interface as a lot of users were losing money converting when SBD was worth upwards of 10$ so now you need to do it through SteemConnect using this link:
https://steemconnect.com/sign/convert?owner=runicar&requestid=1&amount=0.000%20SBD
Replace runicar with your username and the amount with the desired amount of SBD you wish to convert to STEEM.

Don't delete the %20SBD part!

For every other conversion you MUST increment the requestid number by one!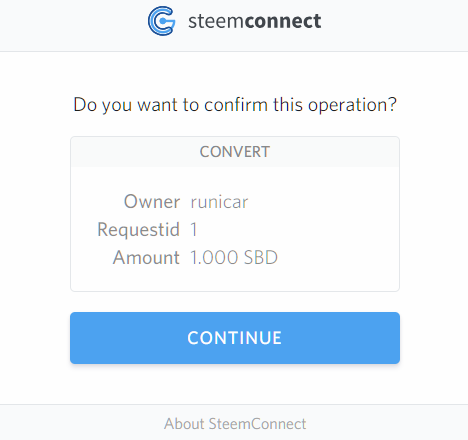 Confirm

Input your username and passowrd and you are done!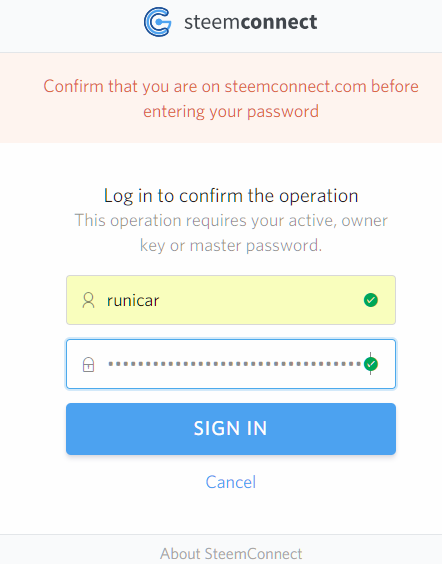 After 3.5 days, you will receive STEEM which should be more than you would get by converting it on the internal market or external exchanges where it is valued in its real price. As long as the haircut doesn't apply and SBD is worth less than 1$, each conversion will be profitable!
Read more about the haircut rule here: SBD Haircut rule is about to activate (do not convert)
Track your conversions using this link:
https://api.steemjs.com/get_conversion_requests?accountName=yoursteemsuername
This is not financial advice!
There is still a chance to lose money doing this if Steem price crashes, or SBD rises above 1$ so, do your own research and risk assessment before initiating the conversion.
I decided to take the risks involved with blockchain conversions and will report on my profits in a week or two after I finish couple of them.
Are you ready to take the risk?
Let me know in the comments!