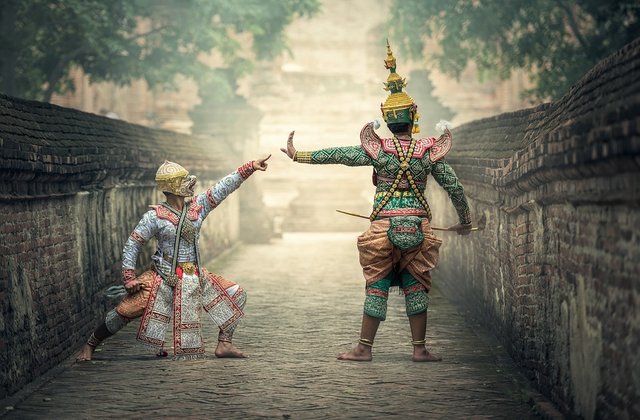 For those that just love drama, STEEM is the best place to be right now.  He said, she said, theft, extortion, anger, the list of claims and counter claims goes on.  Nothing new really, there is always something for people to gossip about.
As a backup witness, I don't have much pull in how this all plays out with Steemit Inc and the STEEM blockchain.   I believe communication is key to the success of a lot of things, but some of the communications have become so toxic and non-constructive that I no longer even want to read it. It has got to the stage where I want to move away from the politics that I believe is now hampering the progress of business owners wanting to use STEEM as a business tool and is spreading fear and fud for creators and curators.  We have had drama before yet we are all still here.
My support to the blockchain as a backup witness remains in place.  As a back up witness it is our role to produce blocks.  I am committed to the community and will continue to encourage and foster engagement and help retain new and existing users as well as using my existing non steem business to bring more eyes to STEEM and the blockchain.
Active users on STEEM are the backbone of the success of both Steemit.com and Apps created on the block.  Active users on STEEM are a selling point to both investors and Developers.  The role of @steemcommunity as a witness is just as important as it was when we started.  Keeping users actively engaged on STEEM and enjoying their experience on the blockchain. 
I want to continue doing what needs to be done at the ground level.  And when all the fighting is done and constructive communication leads its way to a healthy resolution, STEEM will still have a solid user base, an asset to leverage.  If it goes the other way, I have gained friends and fostered relationships that will stay with me for ever.
I am choosing to stay impartial.  This by no means makes me a yes person.  I'm rather happy to question situations I don't fully understand, but if I don't like the answers, I'm not going to turn on the person because we have a difference in opinion.  If my questions lead to an awkward silence, so be it.  I would rather silence than a reactive answer that has no merit. We must learn to respect that everyone is different, not better or worse, just different.  
This might sound like a cop out, but I can assure you its not.  When you cant control or impact a situation, time spent on it is a waste of energy.  I'd rather spend my energy on productive things I can actually have an impact on.   I am open to adding value in a constructive way, if needed, to anyone on the blockchain, no matter of ranking, influence or STEEM political opinion.  
So, with all that said, If you are a redfish or minnow or even a whale, we have some leagues for you to join in with or maybe you could offer some sponsorship.  Do check out the League of Engagement ran by my awesome witness partner @abh12345, or if you are trying hard to grow your steem power, there is the Redfish Power UP League right here on my account and for those with a little more SP (500+) there is the Minnow Power Up League on our witness account @steemcommunity.
And don't forget , if you have a spare witness vote, please consider @steemcommunity as one of your 30 votes.  You can vote for our witness using SteemConnect here: https://steemconnect.com/sign/account-witness-vote?witness=steemcommunity&approve=1