Steemprentice Mentors & Mentees Mix of Blog Posts
Please feel free to check them all out to support this helpful group of newer & veteran users working together!
If interested you may also join the Steemprentice in steemit.chat.
Please check the members of steemprentice blogs & posts. Thank you & Enjoy!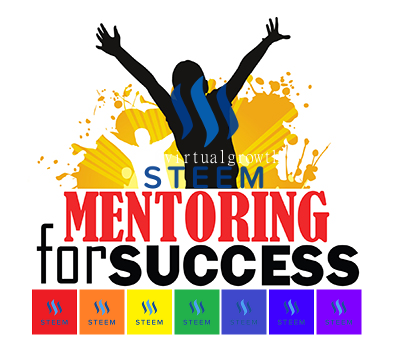 original source: missionpromise.org ; (now steemage added)
| Name | Post |
| --- | --- |
| @ace108 | Photos of simple tuna sandwich - quarters not halves / 简易金枪鱼三明治的照片-这次切四份 (by @ace108) |
| @alwayzgame | The-confessions-of-an-insomniac |
| @anarcho-andrei | https://steemit.com/writing/@anarcho-andrei/63pbuw-descriptions-on-the-spot-photo-bounty |
| @andrew0 | Mentoring a New very talented Steemian [Real Success Story] |
| @anritco | I'm Argentinian Concept Artist and Digital Illustrator - First time in Steemit! - Check my work! |
| @ap2002 | Beauty of explosion. |
| @artistgarybedell | My First Steemit Post - Freddy Krueger Redesign by artist Gary Bedell |
| @ausbitbank | Follow the votes with streemian for autopilot curation rewards! |
| @bacchist | Learning How To Spot Spun Content |
| @bitcalm | The follower Leaderboard: September 12th 2016 |
| @brianphobos | Arizona Rainbow |
| @cathi-xx | The Hypochondriac and the Witch |
| @craftyselena85 | Homemade Yellow Cake Mix |
| @dealzgal | NoDAPL Now local Government Goes After Presidential Candidates? |
| @funnyman | Minnows Word Puzzle Challenge #2 |
| @gonzo | Sugar Glider - An Original Poem |
| @ines-f | Going Hiking #1 |
| @jaycobbell | Steem Tools – Your complete guide to the tools available on steemit. Part 1 |
| @johnchang | Mission Impossible? Earn $10 on Steemit in 24 Hours |
| @justtryme90 | Science Lesson: DNA (Part 6, How Does DNA Fit in the Cell?) |
| @kita | This is our custom in the country Indonesia with Tradition Celebrates Independence Unique Like This |
| @knozaki2015 | I travel the world Part 39: Oslo Bar & XOI Sticky Rice |
| @konti | Steemit Art - Steemit Wallpapers - Part.2 |
| @krnel | The Importance of Time and Thinking |
| @kryptik | Parts of Me: How I learned to become a parent at 12 years old (Part 2) The sheltered life. |
| @lasseehlers | Ethereum, Bitcoin and Steem discussed on a chat forum today!! |
| @lily-da-vine | How to Make a Glass Spoon Pipe, with Pictures and GIVEAWAY |
| @logic | Running Spartan Race To Promote Steemit - My Obstacle Mud Frenzy Experience |
| @luisucv34 | The experience of being father first time |
| @mahma | Do you find yourself waking up at 3am? |
| @marquismiller | The Tale of the @Robinhoodwhale |
| @mikehere | I discovered why many love Steemit |
| @optimistic-crone | Whales vs Minnows, Acceptance, Gratitude, Humility What Truly Matters in Life? |
| @pfunk | Pretty Bokeh |
| @phenom | Every Person Is Under A Big Threat - Or A Frightening DDoS |
| @phoenixmaid | Response To @merej99 The Story Behind My Username And Why I've Kept it so long. |
| @por500bolos | "The Binary State" a short tale to snatch you off some laughter & continual steemit reflections. |
| @positivesteem | Global Adventure Series: Have A Laugh......It's Chinese English |
| @quantumanomaly | DIY Dryer Balls From Mars - Ditch the Chemical Sheets and Save Money! |
| @reneenouveau | Verification and You! How, Why, How to ask, and How not be a #$%@ about it! |
| @shadowspub | Monday Ramble Through Steem -- Notes on My Favourite Reads Sept 12th |
| @slayer | Why and how to declutter your room in 5 minutes? |
| @solarguy | Algae Our Best Bet For The Future 海藻是我们未来的最佳选择 |
| @surpassinggoogle | While Novice, I Used The Introduceyourself Tag Without Introducing Myself. Forgive me! This Is My Introduction! |
| @sykochica | Steemprentice: Steemit Mentoring Group - Launch Announcement |
| @timbot606 | The Demon Stones |
| @tsudohnimh | RED DOLL: Suspects and Suspect minds |
| @virtualgrowth | Steemprentice spotlight |
| @yogi.artist | Anti-Virus Your Life: Yogi's Simple Survival Strategies |
| @ziogio | My last first day at school |
| @zionuziriel | PE Guerins : It reminded the Filipino history and it's cultur |
Follow / Visit @virtualgrowth