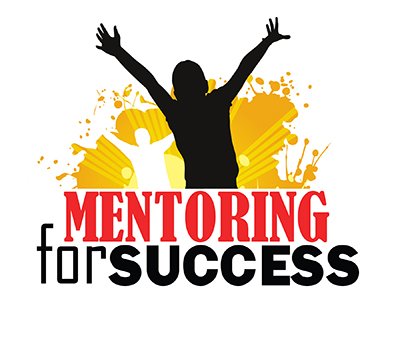 ---
First, Why I'm Doing This...
In the last week, I've been helping a few Steemit users who were new and/or frustrated with feeling unsuccessful on this site. The help ranged from critiques on content, formatting tips, marketing or networking suggestions, to just being connected to somebody they could talk or ask general questions.
I'm sure we can all remember what it's like to be brand new to Steemit or having frustrations over our quality content seemingly go unnoticed.
It's important for users to have realistic expectations on here with external marketing tending to focus on the posts earning thousands of dollars. While this may happen (even though unlikely) for users, in my opinion the slower, more organic growth of both a following and payouts is way more reasonable. I want new and existing Steemit users to feel like they are a part of our community and stay with us, searching for that ideal win/win scenario. An example of one of those I've been excited to help and see achieve increasing success is @ziogio.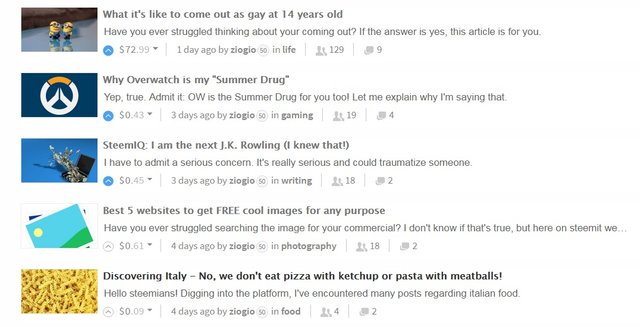 ---
Steemprentice Mentoring Initiative
As we all know there are tons of new and existing users on Steemit that each have talents to contribute to the community, but are unsure of how to overcome various hurdles like writing in English (when not their first language,) marketing with pictures and/or headlines, networking with others, or just having that personalized connection with someone who's more of a Steemit veteran. Just about everyone starts here with things to learn and grow into. By providing camaraderie, tips, suggestions, feedback and hope the goal of this mentoring group is to retain these users, help them succeed and enhance the community as a whole.
With this in mind, I'm excited to launch the Steemprentice program, a group initiative including myself and other seasoned Steemit users such as @reneenouveau (and I hope to bring in others) who donate time to mentor Steemit users who wants help in an area.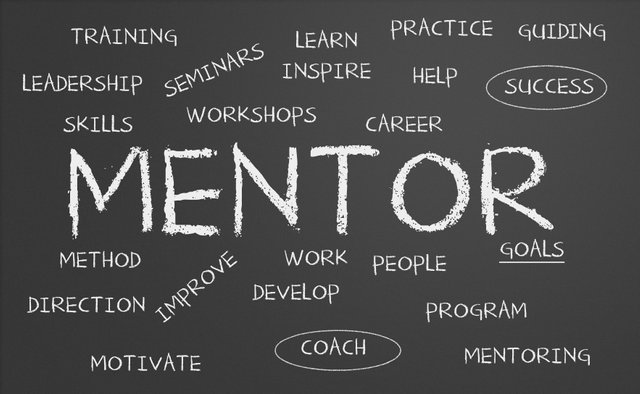 Do NOT view this as a get rich quick scenario! Reaching goals takes work and effort by the individual. We are here to 'teach others HOW to fish,' not just 'GIVE out fish.'
Mentors have limited time just like everybody else, so we are looking for mentee's that have a passion for what they do and are already working hard. Remember that mentors are doing this for free, don't spam them and please respect the time they are donating.
If you see posts by minnows stating their frustrations, please send a link of the post to @sykochica in a DM on steem.chat. I want to be able to have a mentor be able to reach out to them and potentially offer some help.
[Edit: I've made the #steemprentice channel in steemit.chat open to the public, so just join up. If there are problems I may change this in the future]
Those seeking help can fill out this short Mentee Form which I will keep up with as best as possible, but I promise a response within 48 hours maximum. You can leave a response here or DM @sykochica in steemit.chat, but I do ask all people wanting mentoring to fill the form out. (It has less than 10 questions)
We are also looking for other veteran Steemit users who would like to help with group mentoring and/or some one-on-one when necessary or wanted. Those interested in being a mentor can fill out this short Mentor Form or just send a DM in steemit.chat to @sykochica. Personally I tend to create content that are non-fiction pieces, so I have my limits of critiquing things like poetry or art. I expect there to be a need to various mentors with a wide variety of specialties to best help potential mentees.
There is a private #steemprentice channel in steemit.chat with a growing collecting various guides, putting together an expanding FAQ, and any other sort of helpful reference materials. New Steemprentice members will have to be manually added in. [EDIT: just join the channel now, it's been made public] This channel will be the hub for the mentoring initiative so everyone involved can learn together. As needed, one-on-one sessions can be setup.
Keep Smiling and Steem On!


---
Image Sources:
Mentoring for Success
Mentor Word Collage
[Edit: Now that there are multiple active mentors, my next steemprentice post will include updates on what we've been able to achieve (probably avg payout and/ or retention numbers) as well as how followup post payouts can be distributed to active mentors]