Steem linkback bot v0.3 released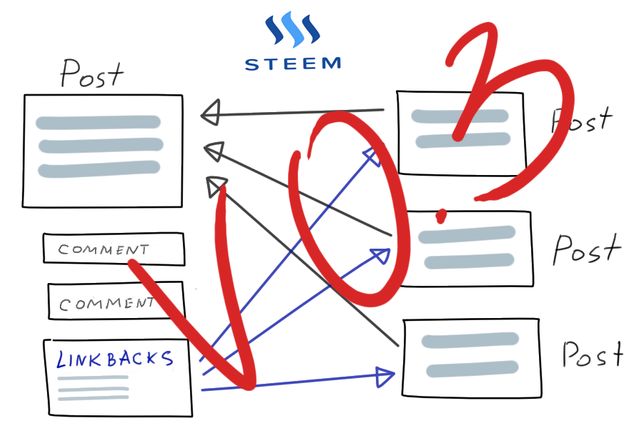 Community reception
Linkback-bot-v0 was generally met with approval by Steem community and at the time of posting received 134 upvotes and 5 flags.
New features
Linkback bot now has an intuitive control interface: flagging it will stop the bot from coming to your posts and upvotes will encourage it. Thanks @anduweb for suggesting this elegant solution.
Linkback bot will now publish weekly linking reports. The report for Week 1 of September is already available.
Some authors generating a lot of outgoing links were excluded to increase signal/noise ratio.
Why build a linkback bot for Steem?
To increase follower counts of related authors by providing additional discovery mechanism
To increase payouts for authors of high quality collections and authors whose posts are included in collections
To increase of number of posts linking out by providing incentives to do so
To increase number of views per visit and time spent interacting with Steem
To increase steemit.com traffic from search engines
For fun and profit
At this moment linkback bot is still in alpha and runs with limited capacity.
Roadmap
Linkback bot is under development.
Post language detection and bot i18n
Author analytics
Personal analytics
Tag analytics
Mention and linkbacks notifications by twitter, etc
Possible link weighting by rewards
Spam prevention features