Hey!
About two or three months ago I bought some chili seedlings, then about a month ago I posted one update, and then another one.
This is my third update on those chilies.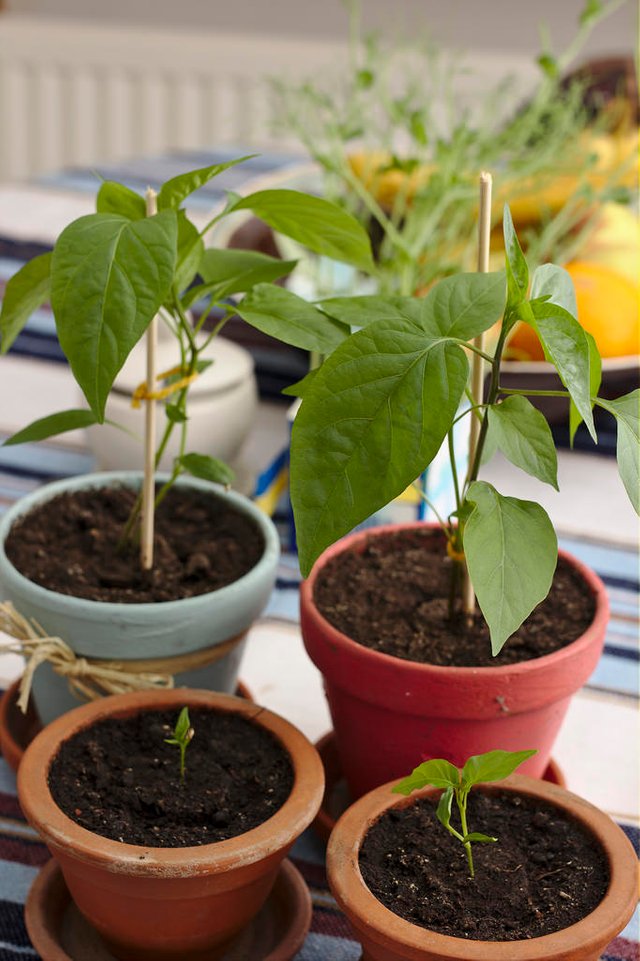 Two of them didn't make it.
Camera body: Canon EOS 550D
Lens: Sigma ART 50 mm ƒ/1.4
Aperture: ƒ/4.0
Exposure: 1/60 s
ISO: Dual-ISO 100+200

I wonder if the two larger ones are of a different strain than the smaller ones two on the foreground.
Anyway, I've been stressing out. I can't figure out a name for the firm we are planning together with Vera. Our goal is to provide photoblogging, book keeping services and do some investing on the side. Naming isn't easy... :-/
I'll be AFK for a while... thinking about things.
See ya! :)
---
---
Public OPED Project Announcement:


One Photo Everyday is not just a challenge nor just a series of posts on Steemit but it's our way of providing valuable pictures everyday to our amazing community in order to promote the storytelling through the lens of the cameras.
Feel free to join our discord server.
We've created channels where people can find other like-minded photographers wanting to pursue a daily routine, and create their own 365 project. If you fall into motivational or inspirational problems, there'll be a channel where you may seek help. There's also a channel for sharing tips and advice in photography.
---
---
Previously in 365, One photo every day:

Still-life (282/365)
Pea plant, Pisum Sativum (283/365)
I Love Fog (284/365)
The Horizon (285/365)
Prints (286/365)
Only a few left... (287/365)
Church of Asikkala (288/365)
---
If you liked the post, consider buying me a beer:


---