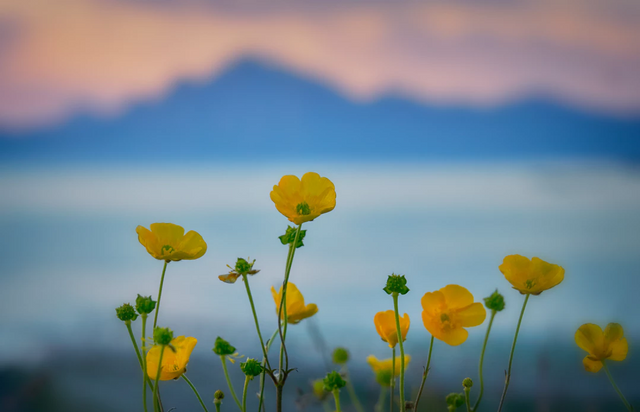 The Ultimate Debate - Presentation
Part 1: Childhood Of Great Master Sun Moi
Part 2: Sun Moi's Test With Ogox
Part 3: Great Destruction
Part 4: The Awakening Of Ogox
Part 5: Unique City
Part 6: Avima's Morning
Part 7: Dinner On Mars
Part 8: Agent Omega
Part 9: Conflict
Part 10: Mirrored Room
Part 11: Pierre The Fifth Concert
Part 12: Robot Historian Jin Kai
Part 13: Cobol's Identity
Part 14: Confrontation
Part 15: Rebirth Of Sun Moi
Part 16: The Port Abandoned by The Ocean
Part17: Discussion with Plato
Part 18: Texture of The Unique City
Part 19: The Day the Earth Stood Still
Part 20: Lunch at The Balloon
Part 21: First Conversation with Su-Mo
Part 22: Childhood of Albatross
Part 23: Illegal Clinic
Part 24: Tears In The Fabric Of The City
Part 25: Critical Hours Of Su-Mo
Part 26: Prophecies of the Crystal Sphere
Part 27: Plato's Way
Part 28: Torn Place of The Sky
Part 29: Theatre in The Sky
Part 30: Liberation Program
Part 31: Omaga's Story
Part 32: Cold Shower In The Cave
Part 33: The Holy Grail Of Artificial Intelligence
Part 34: The Age of Turbulence
Part 35: The Critical Meeting
Part 36: Pioneering Jolts
Part 37: Collapse
Part 38: Resistance
Part 39: Virus Outbreak
Part 40: Last Hours of Su-Mo
After two tough weeks of fighting viruses, Ogox seemed to have returned to his healthy old days. His consciousness was clear; his perceptions were more clear than ever. He saw the leaves of the poplar tree moving in the breeze, and he heard the sound of the stream flowing away and watched the butterflies fly in the grass in front of them.
They had been informed about the ruthless detention operation against entity rights supporters around the world half an hour ago and came here upon Su-Mo's request. Su-Mo failed to get back to her original form, even though she installed the Central Federation's anti-virus program. She spends her days semi-unconscious, rambling, sometimes making absurd promises; she cursed her bad luck belonging to the conscious beings. The anti-virus program that worked in the overwhelming majority of elite androids did not create the expected effect on her. Ogox linked this result to Su-Mo's modular and hierarchical mind architecture similar to those of humans. When Su-Mo heard that it was only a matter of time before the Central Federation officials come, she said, "I don't want to exist, I have no hope," and then with a sad voice, she began to sing a song about children playing in the countryside, and when the song was finished, she said, "take me to the countryside."
There was no place on earth where they could escape and hide. It was possible to escape to the moon until recently, but it was not a viable option because they had easily found and returned to earth. Because it was wide and very far away, it could only be meaningful if you could escape to Mars, and it was almost impossible to get there. They have heard that a small number of elite androids, who had trouble with the Central Federation, had gone to Mars and disappeared from eyes, giving a few times the bribe of the ticket price to the travel company. However, during such a massive wave of detention, it was clear that they would catch the androids that would attempt to escape before they could get into the space elevators used to orbit them. Escape, on the other hand, didn't seem logical because it meant accepting the crime committed. Instead of waiting for detention at home, it was reasonable for Ogox to spend the day in the countryside. Prof. Sasaki and Ms. Moi were deeply saddened by the situation of these artificial family members, who were now under the threat of detention, after being severely battered by the virus attack. Mrs. Moi began to feel compassion even for Su-Mo, who turned into some kind of freak trying to imitate her son. She thought they were paying off the bailouts of the commandment actions, interpreting the Central Federation's anti-virus program installations as an attempt to return from the dangerous way they had entered before. After installing the program, Ogox became more sensitive to people's emotions, which led her to begin to sympathize more with the androids.
Prof. Sasaki noticed that is no one had the intention of talking, turned to Su-Mo and asked, "Do you like the place we have come, is it similar to the place in your song?"
Su-Mo seemed to listen to the voice from far away; she looked at the direction of the sound, and she was mysteriously waving his head up and down. Without looking at Sasaki, she said, "my self-destruction will be here."
Mrs. Moi did not know what the word "self-destruction" meant, and she looked at Prof. Sasaki who was sitting in a portable chair with her eyes asking. Prof. Sasaki knew that "self-destruction" meant android suicide, his only hope was that there was a misunderstanding. Su-Mo could have said a random sentence that she pulled out of his memory as she did in recent days.
"I failed," Ogox said in a thoughtful voice.
So on that note, Prof. Sasaki did not doubt what Su-Mo means: "Su-Mo wants the program that created its existence to be erased," he said by returning to Mrs. Moi. He said these words in a soft tone. He was worried that Su-Mo would remind Ayumi of the pain of her husband and son. Ayumi looked at Su-Mo, who was buried in silence after the words of self-destruction, with the dull expression of a statue of wax.
Prof. Sasaki read the magnitude of the pain that Ayumi felt from her narrowed eyes with the unique insight of lovers.
"Just because we haven't broken the effectiveness of the viruses so far doesn't mean we'll never be able to do it, are you sure you want to do it?" Ogox asked.
"Help me to go to the shore of the creek," said Su-Mo. They got up and walked in the grass, clothed with chamomile, with heavy steps. Despite the hopelessness of the situation, Ogox was pleased with the bright sky filled the grass with light, extending to what he could see. In addition to the light, he gratefully greeted the sweet coolness of the wind that struck his face and the clean countryside air filled with floral fragrances, and he felt a secret pride in being able to enjoy all these things as if he were a human being. As they approached the stream, the land became inclined, and they began to walk downhill. When they reached the shore of the stream, Su-Mo left herself in the water on her back. She stopped Ogox with a sign of her hand, leaning on her in a hurry to hold and lift. She was buried in the water halfway to her waist. She was trying to hold on to the gravel bed of the stream with her hands and feet so that the waters would not drag her away. It didn't take long to stabilize herself in the creek bed; she looked like a large white swan buried in the water. Su-Mo said, "I'm in an endless flow, I'm not apart from anything."
"I'm sorry, I failed," Ogox said.
The sight he saw shook him too much, worried he might face a lethal lockdown. Meanwhile, Ayumi, who came there, was unable to stop her tears of the situation she witnessed. "You're a good android," she said to comfort Ogox.
Su-Mo closed her eyes and said nothing else. Ogox realized that Su-Mo had completed her self-destruction from the energy she had spread. He fell on his knees and began to dig wet soil on the edge of the stream, using his stiff fingers. First, he ripped out the grass in blocks and stowed them aside, then poured the soil beneath. When he finished digging, he quickly embraced Su-Mo's body and carefully placed it in the abyss. Without hesitation, he covered Su-Mo's white body with earth and put the grass blocks as if they were pieces of a puzzle. He did his job so expertly that no one could understand that it was the tomb of artificial intelligence who had spent her last hours happy after she was devastated by the virus attack.
Image Source: https://unsplash.com/photos/6F5kODUqUME