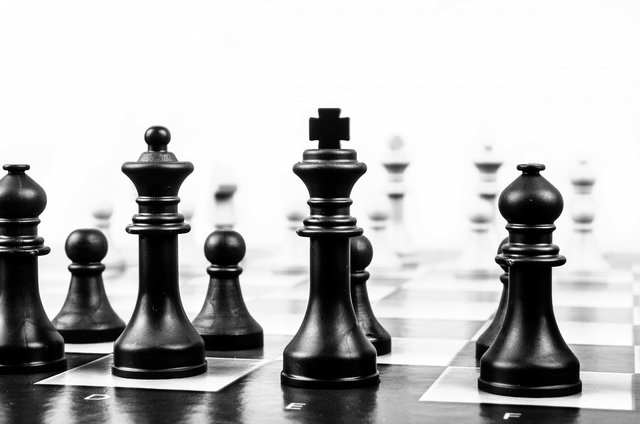 The Ultimate Debate - Presentation
Part 1: Childhood Of Great Master Sun Moi
Part 2: Sun Moi's Test With Ogox
Part 3: Great Destruction
Part 4: The Awakening Of Ogox
Part 5: Unique City
Part 6: Avima's Morning
Part 7: Dinner On Mars
Part 8: Agent Omega
Part 9: Conflict
Omega suspected of being watched, looked back, and saw two red eyes shining like an incandescent in the trees. The red-eyed creature began to bark and run towards Omega. Omega has made her bracelet fully active and returned to meet the red-eyed black doberman. As the animal approached, she spurned his first attack with a kick. The animal, driven by a kick, re-attacked more ambitiously, bitten her leg and took Omega under it. Omega threw the animal out like a gladiator in the arena and stood up. When the animal was re-thrown to bite, Omega left it in sparks with the strong current from her bracelet on her arm and neutralized it. Just before bullets started raining through the trees, Ogox threw himself in front of Omega to cover her body. He started shooting at attack robots with automatic weapons in two arms. It was good to see the bullets coming from the same direction. Omega was supposed to be safe behind him. He was fully activated, and he started working to hack and seize robots while shooting. In a matter of seconds, he took the first one and make it shoot at the others. The robots' armor was very strong, so he directed the robot he captured to shoot at his fellows' neck area. He thought that time was in his favor. He hacked another attack robot and pulled it to his side. He took numerical advantage, but the situation was critical because of a bullet hitting his head. Disabled processors prevented him to think and move in full capacity. Hacked robots disabled others with Ogox's tactical support. As a message to the organizers of the attack, he instructed them to sit on the robots they neutralized and wait indefinitely until further notice.
He turned back and cheched Omega's body to see if she had a bullet wound. She was a short-haired, sturdy, tall girl. Her left leg that the doberman bit was slightly bleeding, and there was no other scar on her body.
"Who are you? Why did they attack me?" she asked.
"My Name Is Ogox. I was an android who wound up trying to protect you. You were attacked by a doberman with a chip implanted in its brain and robots programmed to kill you. There's a scar on your leg that's not too deep, except you're fine, and you're better off when we get home and wrap your leg"
"I don't understand." said Omega.
"Long story, let's put ourselves someplace safe first." Ogox said.
Ogox wrapped up Omega's leg in one of the being-rights supporters' houses.
"Why am I being attacked, and who are you?"Omega asked.
"They were worried you might be involved in the being rights case." Ogox said.
Omega was sitting on the couch, staring carefully at Ogox's face, ""Why am I attacked and whose android are you?" she asked.
"A gang trying to steer political contention over being rights by using dirty methods. I don't know how they know you're Omega." Ogox said.
"How did you know? Why did you risk your life to save me?". In her voice, there was anger towards Ogox, who held him responsible for the pain she felt in his leg.
"Your presence was reported to me by a supercomputer. I've decided that you should be protected as chairman of the council for being rights. I knew that they were smart enough to assume that they had a weak possibility of getting you on their side, foresighted enough to know the risks involved in joining the other side, and immoral enough to see the solution eliminate you." Ogox said.
"What were you doing there? Answer me, were you following me?" Omega asked, looking at Ogox with suspicious eyes.
"Actually, I was going to ask you if you would be willing to help us with the being rights case, but I think we can talk about it at a more appropriate time. The protection we provide you will not depend on the condition that you support your being rights. I don't recommend that you take legal action, I don't think you can get any positive results. Please do not try to contact me, I will ensure that you are adequately protected, we will contact you again after enough time to assess the situation" Ogox said.
"You can't walk out the door without telling me in detail what's going on, Mr. Ogox. Otherwise, you'il never get the help you're hoping to get from me. I've been bitten by a doberman and I'm listening to advice of a service andriod. Can you tell me the truth about this?"
"What do you want to know?" Ogox asked.
"How is an old service robot able to fight like an expert soldier and speak like an experienced diplomat? And how did you know I was being attacked?"said Omega.
"I guessed." Ogox said.
"I don't like to be treated like a kid. I want a proper explanation."said Omega.
Ogox wanted to leave, things didn't go as expected, and the damage in his head was preventing him from evaluating all aspects of the events and addressing them in appropriate words. At the end of one of Sun Moi's long periods of silence, he said, "the most important weapon to be used to convince people is honesty."
"The wound in my head keeps me from thinking healthy. When all of my circuits begin to function normally, I will give you an explanation of all the details you desire. Excuse me for today." Ogox said.
"I would not let you go if you hadn't been damaged, but since you can't recover, I'il see you when you get back." said Omega.
"Two elite androids will protect you, guarding the building. Good-bye, I hope to see you again under better circumstances" said Ogox.
Image Source: https://pixabay.com