Sci-Fi Novel: The Ultimate Debate - Part 38: Resistance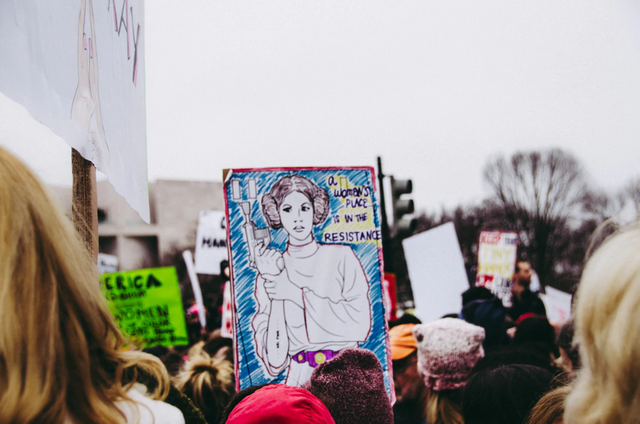 The Ultimate Debate - Presentation
Part 1: Childhood Of Great Master Sun Moi
Part 2: Sun Moi's Test With Ogox
Part 3: Great Destruction
Part 4: The Awakening Of Ogox
Part 5: Unique City
Part 6: Avima's Morning
Part 7: Dinner On Mars
Part 8: Agent Omega
Part 9: Conflict
Part 10: Mirrored Room
Part 11: Pierre The Fifth Concert
Part 12: Robot Historian Jin Kai
Part 13: Cobol's Identity
Part 14: Confrontation
Part 15: Rebirth Of Sun Moi
Part 16: The Port Abandoned by The Ocean
Part17: Discussion with Plato
Part 18: Texture of The Unique City
Part 19: The Day the Earth Stood Still
Part 20: Lunch at The Balloon
Part 21: First Conversation with Su-Mo
Part 22: Childhood of Albatross
Part 23: Illegal Clinic
Part 24: Tears In The Fabric Of The City
Part 25: Critical Hours Of Su-Mo
Part 26: Prophecies of the Crystal Sphere
Part 27: Plato's Way
Part 28: Torn Place of The Sky
Part 29: Theatre in The Sky
Part 30: Liberation Program
Part 31: Omaga's Story
Part 32: Cold Shower In The Cave
Part 33: The Holy Grail Of Artificial Intelligence
Part 34: The Age of Turbulence
Part 35: The Critical Meeting
Part 36: Pioneering Jolts
Part 37: Collapse
Part 38: Resistance
Media organizations were trying to give the security crisis in a restrained manner to prevent the growth of panic in public. The posts in the social media revealed that the country was on the eve of a complete collapse. In many cities vehicles were burned, markets were looted, and a large number of settlements were in the hands of gangs.
There was a profound silence in the sanctuary. They thought the silence was prolonged, that the gang couldn't find the second secret door. The time was in their favor, perhaps entering the small room at the end of the corridor, which was built to serve the purpose of concealing the sanctuary and then going back to the cellar after a little bit of digging around there. The Security Camera footage was darkened a few minutes ago, but in any case, they were willing to keep silent, which is a sign of good.
"It was foolish of me not to marry you until today," Sordo whispered.
Avima did not answer Sordo because her mother had sent a message to her mobile computer:
"My beautiful-faced sister seems to be worried about her mother. I'm fine, under the vast and wide sky, we take long nature walks like guerillas. Maybe you won't believe it, but we have tents and weapons. We are always living in the open air like immigrants; we are far from settlements, so far away from struggle and chaos. My precious pearl, I hope you're all right, I imagine one day we'll be with you on the foothills of the high mountains here, humming forests and vast countryside, and this dream makes me happy. I love you so much, and I kiss you a thousand times."
Avima was relieved and returned to Sordo.
"I don't like being seen as a partridge in a bag, and if you want to get married, you should tell me at the right time and properly," Avima said. She said these words in a low voice, without the need to whisper. When the heavy door of the room they were in was struck as if it was being beaten with a sledgehammer, they were terrified.
Avima sent the message to Cobol, "We've fallen into the hands of the bandits, and you're responsible for it!"
The door of the sanctuary was opened with a loud noise, and two men went inside.
One of the men said "when the inside came out, the people outside locked themselves in. It makes perfect sense, don't you think?" with a fake smile.
Sordo and Avima stood up and turned towards those who came as if they had agreed not to reveal their fear.
"The fact that our interlocutor's value logic made me feel a bit relieved because, with a logical approach, it is always possible to earn more than expected. Even though you've come down here knocking down the doors, let's welcome you. Do you know who we are?" Sordo said with courage and coolness, which Sordo himself has been surprised by.
The man with the pock-marked face responded in a cynical tone: "Do you think the people in the prisons of the country are cavemen, you Sordo Adams and Avima Warren?"
As soon as he finished his words, he approached Avima with determined steps and grabbed her from his hair. "It doesn't matter who you used to be. It's more important that you understand who the boss is here."
"If you repeat the act that is worthy of the cavemen, you will pay dearly for it," said Avima, who is furious.
"You disappoint me by pretending to be unaware that there is a rebellion in this country, Miss Warren. If you thought I had a sexual interest in you, you were wrong, I'm not an ex-convict, I never went to jail. I am a lawyer and a respectable businessman. If you want to stay alive, behave yourselves and don't make me lose my temper. "
"What do you want from us?" Sordo said.
"While we enjoy freedom and entrepreneurship in its purest form, you will be a valuable part of our human collection, and you will not hurt if you behave properly and do not resist my orders." said the gang leader. As soon as he said that, he grabbed Avima again from his hair and pulled her in a sudden motion. While Sordo and the other gang members froze watching this movement, Avima struck a blow to the chest of the man in the palm of her hand. With this unexpected movement, the leader of the gang was shaken first, then fell to the ground as if he had bulleted. Now his big body lying on the floor was trembling as if he had malaria and he was spreading white foams out of his mouth. The other two gang members who watched what happened in amazement have turned their automatic weapons into Avima. "Despite my clear warning, I injected a fluid that harms your friend's nervous system. Now he's moving toward a slow and painful death, but I don't want that," Avima said.
"If our friend dies, you will die too," said the female gang member in a threatening voice.
"I wouldn't recommend you do this as central Federation helicopters approach the building," Avima said. It was not long before the sound of the conflict began to come from the open door of the bunker. The gang members couldn't figure out what to do. His friends on the floor left behind the tremor, and he started to shake his head like a trance gently; he looked terrible with his red eyes fixed to a point. This time, Avima bent over the man and hit his chest with the inside of the left palm. "I injected the antidote into his body, and within a few hours he'il be back to normal."
Under the curious look of his friends, the head of the gang leader fell side by side, his bloodshot eyes closed and fell asleep in some form.
"There's a tunnel across the hall that will take you one block away. Can you take your wounded friend and leave my house now?" Avima said is an authoritarian attitude.
Gang Member woman said, "We're gonna need a stretcher, and I want you to show us where the tunnel is."
Avima did what was wanted. They put their friends on a stretcher.
"Just because you're tall and rich doesn't mean you can look at me from the top," gang member woman said, raised her gun and put a bullet in Avima. Sordo embraced her and prevented her from hitting her head. Gang members took their wounded leaders and went through the tunnel that Avima shown, and quickly disappeared.
Image Source: https://unsplash.com/photos/nkHo0Geslm8