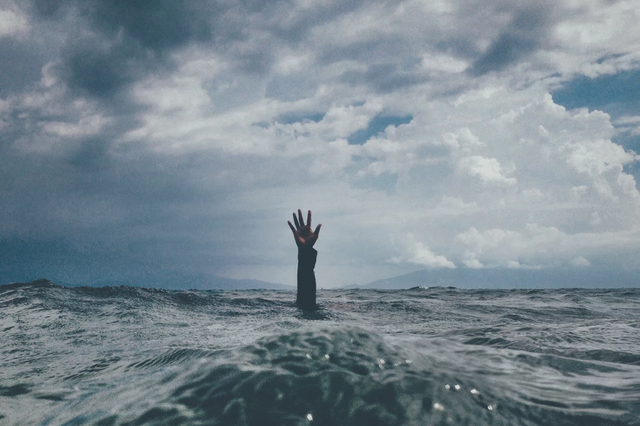 The Ultimate Debate - Presentation
Part 1: Childhood Of Great Master Sun Moi
Part 2: Sun Moi's Test With Ogox
Part 3: Great Destruction
Part 4: The Awakening Of Ogox
Part 5: Unique City
Part 6: Avima's Morning
Part 7: Dinner On Mars
Part 8: Agent Omega
Part 9: Conflict
Part 10: Mirrored Room
Part 11: Pierre The Fifth Concert
Part 12: Robot Historian Jin Kai
Part 13: Cobol's Identity
Part 14: Confrontation
Part 15: Rebirth Of Sun Moi
Part 16: The Port Abandoned by The Ocean
Part17: Discussion with Plato
Part 18: Texture of The Unique City
Part 19: The Day the Earth Stood Still
Part 20: Lunch at The Balloon
Part 21: First Conversation with Su-Mo
Part 22: Childhood of Albatross
Part 23: Illegal Clinic
Part 24: Tears In The Fabric Of The City
Part 25: Critical Hours Of Su-Mo
Part 26: Prophecies of the Crystal Sphere
Part 27: Plato's Way
Part 28: Torn Place of The Sky
Part 29: Theatre in The Sky
Part 30: Liberation Program
Part 31: Omaga's Story
Part 32: Cold Shower In The Cave
Part 33: The Holy Grail Of Artificial Intelligence
Part 34: The Age of Turbulence
Part 35: The Critical Meeting
Part 36: Pioneering Jolts
Part 37: Collapse
Part 38: Resistance
Part 39: Virus Outbreak
"It won't be easy to solve this," said Ogox, who is lying on the wicker carpet on the floor along with Su-Mo in the garage-Office of the villa, which was inherited from Sun Moi. The trouble was so great, and they were so shaken that they didn't even realize that Mrs. Moi was following them at the door of the garage-office to the villa.
"Why are you lying on the floor, what happened?" Mrs. Moi asked.
The top-bearded man, who appeared near her shoulder, diagnosed by saying "they were affected by the Central Federation's virus attack."
"Please do not think that we disrespect you, Mrs. Moi and Professor Sasaki, the viruses have brought our operating system almost paralyzed," Ogox said.
"It is a misfortune to have met you in this state. My name Is Su-Mo. I am the mental simulation program of Sun Moi, Mrs. Moi's son."
"Interesting, Ayumi talked about it, your android body choice is artsy, glad to see you," said Prof. Sasaki who had a dynamic appearance despite his age. Mrs. Moi and Prof. Sasaki lifted Ogox and Su-Mo to the seat in front of the wall-screen.
"I didn't approve of what you did, but you don't deserve a situation like this ever," Mrs. Moi said in a thoughtful voice.
With the confidence of his expertise in taxonomy, Prof. Sasaki said "what is done to you is neither legal nor ethical. They produced thousands of dangerous viruses to prevent artificial intelligence from thinking. These are the things that break the connections between decision modules and lead to a decrease in the performance of thinking. And they evolve and develop themselves. The central Federation's keys, even special production virus prevention programs, may not be enough to stop them one day. They produced a large number of artificial intelligence tiny monsters with their own hands." Words came out openly and serially like bullets from machine guns.
Ms. Moi began to speak in a sad tone: "when I look back and assess what I've experienced, as women of my age often do, I see that I didn't live an ordinary life. My destiny was to pass through many strange turns. Because I wanted my child to be a normal human being, I refused to be a subject to the IQ upgrade program at the fetus stage. But there was no way to escape fate. When he was four years old, I was proud to have a child who could read and write in four languages. As parents, we have never been able to cope with Sun Moi. He walked in the direction he wanted to walk, and he didn't hesitate to pay the price for it. I couldn't rule him out, and I couldn't rule his reflections. I wanted to protect him from danger, but I failed. There was nothing I could do to prevent my husband from dying unexpectedly. Who knows how many years I've lived like a plant. I have lived my life in harmony with the rhythm of the night, the day and the seasons. Then Professor Sasaki came across me. He brought joy, color, and vitality to my soul. Just when things went right, big political debates started. Not only did they hurt Sun Moi's self, but they're also dealing with his reflections.
Prof. Sasaki was confident, but also in a hurry as if he could give his last breath at any time, "it doesn't matter if my area of expertise is another, if you know how to learn, you can help everyone. I'm going to start researching soon; there must be hundreds of other elite androids struggling with the same problem. Someone might have found a solution. Even if they can't find it, we can coordinate efforts. Problems are to be solved. My dearAyumii, don't worry, I'm going to work right away".
His head was bald, and he tied his straight white hair on his neck in the form of a ponytail. He was waving his long hairs before taking any action as if he was taking power from his hair.
Su-Mo began to speak with its soft sound, like a white swan in the body of the android: "New thoughts have been sprouted in my mind that viruses have ravaged. I looked carefully at the mystery of existence with my shattered mind. I had my doubts about my identity. Am I a human, an android, a female, a man? I know I'm weak, fond and helpless. My body's worthless, my mind is unfunctional and messy. I am less able to feel the world. My presence is fading as the hours go by and the viruses that gnaw my mind grow and spread. I can see that what we've been through is an illusion. None of us have ever had an identity. Consciousness, the ingenious delusion of evolution, was a cunning trick. When I had just reached a half-assed existence, I suddenly came to the point of losing it. Fate has brought us a tough slope. Sun Moi liked to take responsibility and achieved many things. I'm a missing, pale, novice copy of him, and I'm still stuck with a brain that has been clipped before I can do anything. What I wanted to do was to be me. I don't want to be Sun Moi. If I had the integrity and originality of a particle of dust that was visible from the sunlight hitting the window, it would be enough for me. It's worse than suffering, not knowing if the pain is even real. We've been duped all the time".
Prof. Sasaki and Mrs. Moi listened to Su-Mo's words with a confused sense of pity. "These are extremely pessimistic thoughts of a young consciousness. These viruses can also have side effects. Artificial intelligence never knows what pessimism is. When he finds himself a purpose and the energy necessary to accomplish this goal, he will engage. He tries to improve his domain as we all always do. This family has suffered enough. Let's get this over with, then we are going to pursue our own dreams," Prof. Sasaki said.
"We can't help you. We won't be able to contribute. The possible solution universe is not expanding. Existing solutions don't work. We're on the critical threshold. The fatal crash is only a matter of time. We hope to be rescued as soon as possible". After consummating his words, Ogox closed his big blue eyes, reminiscent of a ball, and he was buried in silence.
Ms. Moi's lips trembled, tears from both eyes began to flow down her chubby cheeks. She was barely standing, Prof. Sasaki entered her arm.
Ogox and Su-Mo were unable to make any sound after some vague murmurs. Now they were sitting side by side on the couch, like lifeless mannequins.
"I lose everyone one by one, there's nothing I can do."Mrs. Moi said in an icy voice.
"You need to rest, dear Ayumi, trust me, everything will be fine," Prof. Sasaki replied.
Image Source: https://unsplash.com/photos/6SNbWyFwuhk