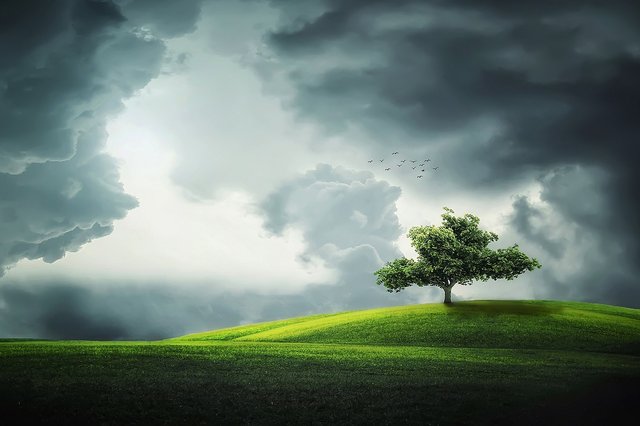 The Ultimate Debate - Presentation
Part 1: Childhood Of Great Master Sun Moi
Part 2: Sun Moi's Test With Ogox
Part 3: Great Destruction
Part 4: The Awakening Of Ogox
Part 5: Unique City
Part 6: Avima's Morning
Part 7: Dinner On Mars
Part 8: Agent Omega
Elite andoid Ogox received a clear message from the main computer Plato in the form of "You should reach Omega before competitors". Ogox had no idea who Omega was. In his in-depth study of hypernet, he found no clues about Omega. He decided to meet Albatros in the unique city hoping he could help, because he should not communicate directly with Plato in accordance with the security policies. Albatross accepted Ogox's offer on condition of meeting in the countryside northwest of the city.
Ogox was on his way to the unique city without wasting any time. After a short trip, he landed in the vast meadows that began where the city's canals and buildings ended. There was a rare fog in the air where almost water vapor particles could be seen one by one. The fogs hould have continued throughout the night, there were clear dew on the grass that looked like tiny half-balls. When the dew was carefully looked at, it was observed that the sunlight formed colorful glitches on the surfaces. Albatross was nowhere to be seen, Ogox was walking through the only bench in the broad meadow that did not seem real. The wind blowing from the west was shaking the bush clusters and creating waves on the grass. He sat on the wooden bench with its iron feet embedded in the grass and started to watch the sky. Under the influence of the wind, the clouds were moving slowly towards the city. Albatross suddenly appeared in the sight with his wide wings. He stepped on the ground in front of the bench, and after he gathered his wings, he sat next to Ogox as a good and shy child.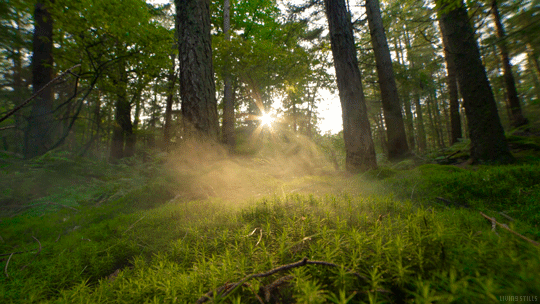 "Are you all right, my friend?" Ogox asked, with the idea of making a proper entrance to the conversation.
"I'm no good," said Albatross.
"May I ask why, I hope it's temporary."
"Never mind, maybe I don't enjoy the day because the weather is hazy, maybe I remembered that a chick I wooed years ago gave me a despicable look. A few minutes later, my back would be itching sweet, so I can enjoy it" Albatross said.
"What does the name 'Omega' mean to you?" Ogox asked, assuming that Albatross is in a mood to answer his questions.
"We live in an era where the paper tigers and self-evident fake heroes are on the streets and on the hypernet. Everyone wants to invent legends about themselves. Maybe they can sell it to others, but I'm fed up with them. I'm sick and tired of the fox trying to sell themselves ten times more pricey than they worth and doesn't make a dime. Omega! At least one chooses a proper name. They can never cheat on me with these." Albatros said. The light blue veins in his temples became apparent, and he seemed angry.
"We have to reach Omega as soon as possible." Ogox said in a determined voice.
"Don't look at me as a small, sentimental person. Whoever needs to be found, if necessary, I will go to the snake's nest and bust him. Because when it comes to the mission, I'm alienated to my pleasures, worries, prejudices, and I'm a different man. A woman who follows me on a mission thinks, 'I can take him and tame him, I can make him the father of my children, what a man in his right mind.' Of course, I never tame, and I won't let any woman cage me. Now let's see if there is any information about Omega in deep hypernet layers." Albatross said.
He pulled a handheld device out of his pocket that looked like a common tower shell. By holding the device like a microphone, he asked "Have you heard anything about Agent Omega, brothers?".
After a long silence, a soft and pleasant female voice was heard from the device: "The operator Omega has created sensations around a hacker group, and it's reputation is spreading rapidly like a drop of oil on the surface of the water".
"Do not blow up and do not try to dominate, I know the kind of people like you, I want detail, I want all the information, tell me everything without bothering me" Albatross said.
The woman's voice continued in the same calm and soft tone, regardless of what Albatros said: "It could have been a coincidence that Omega had entered the Central Federation Internal Security Network. But the fact that Omega entered into accounting systems of some banks and left signature proves we're dealing with an extraordinary agent. The Central Federation went after Omega immediately. They're looking for him. He's got to be a new guy, because he can do sensational things all of a sudden."
Albatross asked is in a kind voice that has nothing to do with his previous angry state: "Do you know where he is? Do you have any idea who he is?"
"I don't know about that." said the sound on the device.
Albatross thanked the talking person and put the device in his pocket. "We don't even know if we're facing an autonomous superprocessor or a human being. What a dark, confused, cursed, chaotic, disgusting age..."
The fog had been intensified, the clouds had a dark color, the meadow had a gloomy outlook. Far away, where the meadow ends and the forest begins, the trees looked like giant ghosts in the dark. "I guess it is a human." Ogox said.
"Let the devil see it's face. I bet his heart is dark, since he's so powerful. Power makes you monster, man. I know my own heart. For years I avoided being strong, successful, famous, and maintained my life as a shadow of the original mighty Albatross. Because I know that if I'm strong, I'il accept Satan's invitation"
"It's not good that you're so busy with yourself." Ogox said.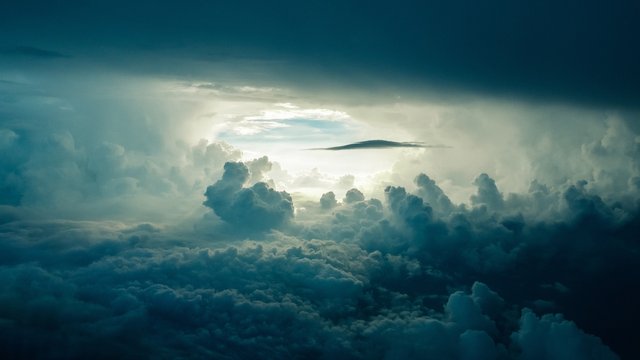 The sun came out of the dark clouds, and the meadow was illuminated by a strange light.
"It's funny that you're never too busy with yourself, you think you can save the world, and you think you have a mission; hero android Ogox is too busy with his work and he doesn't care about himself, he's dedicated to a case. What a great job!" Albatross said.
Ogox got up and headed for his alpha-jet in a thoughtful manner.
"What happens next, man?" asked Albatross.
"That's enough. I can handle it afterwards. "said Ogox.
In the sky, the little lightning that looked like capillaries began to flash. Ogox was able to predict that the city would be devastated by a storm in a matter of minutes, he got out of his previous thoughtfulness and hurried into his alpha-jet. Albatros was pleased to sense the storm that was about to break. He headed into the forest with heavy steps to be at his hut during the storm.
Image Source: https://giphy.com and https://pixabay.com/