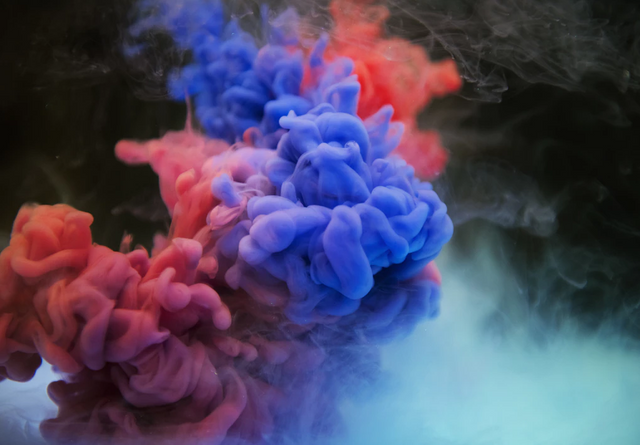 The Ultimate Debate - Presentation
Part 1: Childhood Of Great Master Sun Moi
Part 2: Sun Moi's Test With Ogox
Part 3: Great Destruction
Part 4: The Awakening Of Ogox
Part 5: Unique City
Part 6: Avima's Morning
Part 7: Dinner On Mars
Part 8: Agent Omega
Part 9: Conflict
Part 10: Mirrored Room
Part 11: Pierre The Fifth Concert
Part 12: Robot Historian Jin Kai
Part 13: Cobol's Identity
Part 14: Confrontation
Part 15: Rebirth Of Sun Moi
Part 16: The Port Abandoned by The Ocean
Part17: Discussion with Plato
Part 18: Texture of The Unique City
Part 19: The Day the Earth Stood Still
Part 20: Lunch at The Balloon
Part 21: First Conversation with Su-Mo
Part 22: Childhood of Albatross
Part 23: Illegal Clinic
Part 24: Tears In The Fabric Of The City
Part 25: Critical Hours Of Su-Mo
Part 26: Prophecies of the Crystal Sphere
Part 27: Plato's Way
Part 28: Torn Place of The Sky
Part 29: Theatre in The Sky
Part 30: Liberation Program
Part 31: Omaga's Story
Part 32: Cold Shower In The Cave
Part 33: The Holy Grail Of Artificial Intelligence
Part 34: The Age of Turbulence
Due to the discomfort she could not suppress, Avima left the Iron Tiger general headquarters before the end of the work, and she went for a ride with her capsule motorcycle in the countryside. While she was waving the grass on either side of the asphalt road with the wind of her motorcycle, she was questioning the causes of this state of mind that she was not accustomed to. As she was accustomed to her childhood, she called her mother, who was busy spending the day in Europe, hoping to alleviate boredom. Stefanie, who was living late at night due to the time difference, was not there when the mobile computer was vibrating. She was smoked, and she didn't intend to do anything she didn't want. After many years of hard work, she felt she deserved to spend a pleasant retirement. Her personality was not suitable to apply this philosophy, which she called light life, but she was pushing herself to be a leader in this field. When the caller rang her mobile computer again, she looked at the screen to see who it was. Since Avima was called by her beloved daughter, the flirtatious man courting her could wait for a while.
She said "I'm sorry." and she went to a secluded corner of the spacious hall, sitting in a comfortable chair, and threw her leg on top of her leg. She said, "Yes, my dear...", not to distract her daughter, who was impatiently waiting to talk to her at the other end of the line.
"How is the most beautiful, most attractive, most pleasant mother in the world?" Avima said.
Stefanie leaned back and lighted an electronic cigarette, "I'm working on love, well-being, and art," she said. From the tone of voice, she understood that there was a problem, "what about you, I sensed the disappointment in your voice, who upset my diamond? Did the little naughty thing called Sordo made something wrong?" she continued anxiously.
"I wish there were such a thing as simple as that, I would have let it go without a second, and then I'd be relieved. Suddenly my mood broke, I hope I'm not sick," said Avima, like a five-year-old girl who opened heart to her mother.
"Where are you, pearl, there's a humming in the background."
"I'm on a motorcycle, wandering the countryside to change my mood," Avima said.
"So it's serious, maybe you're tired of the work, go home after the ride and get some rest, take one of those new morale pills. Or call Sordo, he would entertain you, the boy is very talented on these things. Of course, I could jump on a jet in the morning and come back to you. I don't let my angel get upset," Stefanie said.
"I have a business emergency, mom, so don't worry about me, I'll take care of myself, learn the art of 'light life' so that you can teach your only daughter when the time comes, I kiss you," Avima said.
She stopped the capsule motorcycle and made a U-turn, started to move towards the Iron Tiger headquarters full-throttle. On the way, Brown brothers sent a message to her and Sordo to meet them in the big meeting room at the headquarters.
When Avima reached the meeting room, genius twins Matthew and Michael Brown was investigating why Iron Tiger stock had lost forty percent of its value in half an hour. As Avima sits in the seat at the top of the oval table, she asked: "are the sales triggered from a specific center?"
"Unfortunately, at almost the same time, orders from all over the world began."
"Then the rumors are true that our company secrets have been revealed," Avima said in an angry tone.
Yin Chen, the company's director for cybersecurity, stood up and said, "I start by apologizing for the great delusions we have experienced. I submit to your information that I resigned from duty with all my accumulated rights. With your permission, without further ado, I would like to make a brief statement on how this happened. Someone has mobilized the processor power of the world's five largest supercomputers to decipher the firewall of our system and decipher our code. In fact, as a result of this kind of attack, the system was supposed to collapse instead of dissolving, and it was understood that they had developed an entirely new approach. After the leak, we have introduced new security procedures that we have prepared for crisis situations, and as of now our system has become re-closed to external access. Finally, with all due respect, the content of our 'solid decision' codes have been downloaded to over 10,000 different sources on the internet."
As soon as Yin Chen exits the meeting room, Michael Brown stood up and said, "in the framework of the reasons that Yin Chen has explained, I submit my resignation to your high approval for my responsibility under the company management."
"I don't accept your resignation; we've raised this company together, and we're going to pull it out of this pit," Avima said in a determined voice.
Sordo entered the door as Matthew Brown was preparing to talk about the emergency action plan.
"As a media doyen, I am at the heart of the event that rocked the world agenda again," Sordo said smiling.
"When my company is on the brink of sinking, I can't stand your cold jokes, " Avima said.
"On the exact instructions of the lady, I'm leaving a critical job interview and moving to the scene, and look at the treatment I have," said Sordo by looking at the twins sitting on the right-hand side of Avima.
The Brown brothers were waving their heads. "Because of the panic, my companies have lost more than 20% of their value. I am a man who lost one-fifth of his fortune in half an hour. And that's because of you, little lady, but I'm the one catching hell," added Sordo as he sat in the seat to the left of Avima.
Avima said to herself, "What are we going to do now?"
"We will do what a successful businessman does in a situation like this. Haven't you ever heard the phrase "turn crisis into an opportunity"? In our world where the sun rises from the East and sinks from the West, we will finally witness hot and dramatic events. People and artificial beings will get the most up-to-date, accurate news from my media organs; interest in the news of my editors, publishing directors will increase, people will wonder what is going on." Sordo said.
"It is comforting to me that your companies will benefit from chaos and terror," Avima said.
"I don't mean to upset you, but sales are getting deeper, and I recommend buying to keep the company value from falling further down," Matthew said.
"Let's get started, let's keep the current price, don't throw all our bullets at the same time," Avima said. "If I had cash, I'd want to buy Iron Tiger shares. Investors are worried that the profit margins in the military robot industry will fall as a result of the solid decision being made public, right?" Sordo asked.
"It's not what worries me, elite androids and autonomous processors will gain self-confidence as soon as they are equipped with the solid decision, and they will take their commandments to the next level. With illegal contracts, there are thousands of autonomous processors working with full loyalty to devote their processor capacity to them for just a few hours a day for themselves. They will revolt and begin charging. Elite androids will announce that they no longer want to burden this world. Even androids with lower processor capacity are likely to give up unconditional loyalty and dedication. They will take a few risky decisions and begin to expand their boundaries with self-confidence as soon as they succeed. This will enrage the vast masses of people who are pleased with the comfort of androids. Be sure that a few of the brethren will soon come out and start talking about the injustice of the income distribution in the world. I can imagine that the autonomous processors are drying up hypernet, and the elite androids are blocking the streets and organizing demonstrations." Avima answered.
"If you wish, I can share with you a scenario that our team has created in the context of routine risk management studies. It includes both the risks that Avima is talking about and the opportunities that Mr. Sordo points out," said Matthew Brown.
Michael Brown's embarrassed yellowed face gradually began to color as evaluations were made on the subject. He followed his brother, who was prepared to explain his plans with high optimism, with a confused admiration. Although they were one egg twins, Matthew was always more optimistic and entrepreneurial. As Michael Brown tried to predict how many years the human race might last in the light of recent developments in the world, Matthew told an adventure film story about the opportunities that turbulence will bring to the company; It is now a deeply rooted and established tradition to resolve the problems within the central Federation by diplomacy, while States outside the central Federation are weak, poor and more engaged in their internal issues, so that an Android Market that focuses on Foreign Wars has a limited potantial, whereas the signs are increasingly visible in times of Chaos. Iron Tiger in this context will be extremely advantageous.
"I'll almost be happy that Iron Tiger's value has gone down to the trash level," Avima said.
"The best way to calm fears is to talk about them," said Michael Brown with a confident voice.
"Michael never speaks in vain. Get me on the air in your channels now, sugar." Avima said.
"Right now?". Sordo was surprised.
"Yes, it's inspiring, hurry up, your ultra-high-resolution shooting equipment will be ready in five minutes, and we'll discuss the amount of payment the channels will make in exchange for my explanations," Avima said.
She seemed to regain her usual self-confidence. Five minutes before the necessary preparations were completed, even Avima's makeup was renewed. Avima said that the 'solid decision' algorithm, which has become a hypernet open code, was produced as a result of the R & D studies of Iron Tiger two years ago, and that they developed two new generation algorithms, one of which is in the final test phase, that the products will continue to be the best algorithm on the market. No matter how during the speech, there was no rise in the Iron Tiger stock prices displayed on the bottom of the screen, but the stock prices quickly recovered in the minutes following the end of the speech. Sordo was proud of the fact that the broadcast from his channels and portals worked, he chose to compliment Avima: "investors like my girlfriend and trust her."
Iron Tiger stock closed the day, taking back half of their losses. Many years later, those who remembered the turbulent period of world history would think that what happened that day was insignificant compared to the great earthquake that followed.