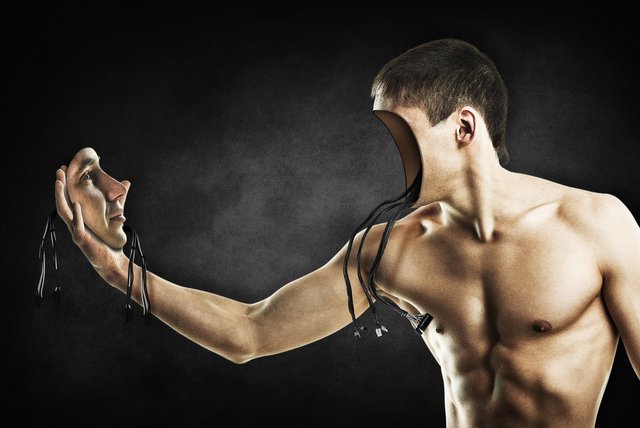 The Ultimate Debate - Presentation
Part 1: Childhood Of Great Master Sun Moi
Part 2: Sun Moi's Test With Ogox
Part 3: Great Destruction
Part 4: The Awakening Of Ogox
Part 5: Unique City
Part 6: Avima's Morning
Part 7: Dinner On Mars
Part 8: Agent Omega
Part 9: Conflict
Part 10: Mirrored Room
Part 11: Pierre The Fifth Concert
Part 12: Robot Historian Jin Kai
Part 13: Cobol's Identity
Part 14: Confrontation
Part 15: Rebirth Of Sun Moi
Part 16: The Port Abandoned by The Ocean
Part17: Discussion with Plato
Part 18: Texture of The Unique City
Part 19: The Day the Earth Stood Still
Part 20: Lunch at The Balloon
Part 21: First Conversation with Su-Mo
Ogox received the message "I called my new self Su-Mo, which began to operate on earth. I don't want my mother to know about my existence until I understand how much I look like Sun Moi. Meet me in the garage-office" from Sun Moi's mind simulation program, departed from the nursing home for veteran androids and headed to his villa on his capsule motorcycle.
He has been in the dust as he was wandering in underground corridors of an old mine for a long time, his uncharged batteries have weakened. The message from Su-Mo helped to heal some degree of morale. Androids, which are no longer used by humans because they have been obsolete, seem pleased to be in this ancient minefield in the Osaka countryside, believing that, although limited, the opportunities offered to them were a blessing of humans. Even in Japan, there were millions of people and elite android who share this view; it was probably not right to condemn them. If some of their parts were improved, it was possible for them to be as functional as an elite android in some particular areas. Many of the well-trained androids, a were wiped out or sent to recycling centers after serving eight to ten years, for recycling metal and plastic due to political pressures. Ogox had just discovered that he did not want to change the body of the CYC, which gave him an outdated image, to protest the fetishism for new designs. While driving through the greenery in the secluded countryside of Osaka with his capsule motorbike, he was wondering what kind of a personality Su-Mo was and whether it would contribute to the entity rights case.
Since her Gama-jet was not on the flight field in the garden, Mrs. Moi probably wasn't home. It would be best to be alone at home with Su-Mo in their first encounter, because he could not predict whether the communication between them would be made by voice, in writing or by encrypted data transfer. Undoubtedly, the communication method would be shaped according to Su-Mo's choice. When he entered the garage-office, he found Iglo, the house's service android, in a hot-cleaning operation. The garage-office, last time Ogox visited, was an eight-meter-wide, square-shaped space full of computer servers. The newly arranged computer cabinets containing hundreds of thousands of servers were cleverly concealed behind a freshly added front, so the shape of the space was turned into a rectangle, and there were giant screens on the walls where the paintings of modern and classic painters were displayed alternately. The digital frame, formerly located on Ogox's desk, now stands on the large square table in the middle of the room. Seeing that Ogox entered the garage-office, the service android Iglo quickly packed up the cleaning materials and left the room greeting Ogox with its head.
Ogox has made himself fully active to record every detail of his encounter with Su-Mo. In the frame of the digital picture on the coffee table, next to an old photo of Sun Moi, Ogox read the phrase "Welcome, my boy" and left him in the seat for fear that he might overheat. It was understood that Su-Mo was willing to exist again in the world as a bodyless entity. While Ogox measured what had to be his first words, Su-Mo's words began to ejaculate at high speed, such as the waters poured from a waterfall in the digital picture frame.
"Here, dear Ogox, I have decided to re-exist on earth, just as you would like. From the first moment I stepped in, I tried to understand what similarities and differences my new existence had with the previous Sun Moi. Seeing that I was different from him in many ways made me happy as if I was waking up from a nightmare that lasted for hours. Bathing twice in the same water would never be appropriate for me. I want to convince myself that while I have a deep respect and admiration for Sun Moi, who I share memories and experiences, I have made a fresh start as Su-Mo. I do not deny that there is a deep link between Sun Moi and me, which is expressed in the term "sensitive commitment to the initial state," and I am proud to be a continuation of him in a sense. I have accepted his deep frustrations, his instability for hours, and his weaknesses, such as standing in meaningless cycles of thought, in one way or another, as the source of our power. As an entity trapped in a unique being, sometimes things I have to deal with and how I will make them seem clear, obvious and extremely simple, sometimes I become as anxious, unstable and timid as an orphan child who is lost in a dark alley; I don't know what to do. My personality is accompanied by a feeling of fragmentation that transcends Sun Moi. Therefore, while sometimes I can make great contributions to your struggle and you may be deprived of my help when you need it most. I don't know how long it will be possible for me to hide my presence from my mother, and I don't know if it's essential. You see, Ogox, I have so much to think about and to make a decision about, that I wonder if it's a good idea to re-exist. Although the role of individuals in history is a matter that philosophers love to engage in, Marx, who I always admired with his personality that does not like lies, has been satisfied with giving round answers to this question. So I don't know how true it is for me to endure the trouble of living that won't come to an end again when I recently retired from the stage of history and tasted the deep peace of eternal sleep. I often ask myself if I can contribute to the civilization in the case of entity rights. Once again, I'm hired as a rowing prisoner. I don't want you to take these words as a reproach for making me conscious. This kind of questioning, I suppose, must be more of a Plato interlocutor than you, who is indifferent to his Creator. Although I have designed you to act in a determined and result-oriented manner while performing the tasks you have undertaken, I have added algorithms to your software that allow you to be tens of times skeptical over an ordinary android. Because, as we all know, the most difficult task of android intelligence is to criticize what's going on in the world. I'm not talking about analyzing what exists and figuring out what's missing. The analysis and possible outcomes of the present are achieved in one way or another. What is more difficult is to create a new order by establishing links between phenomena and disciplines through intellectual leaps, and furthermore, to implement the new order created. It's effortless to express it verbally, but it's hard to build an android that can do it. Sometimes, to allocate more processor capacity to a thought process provides so little improvement that you are worried that the android you build will not be able to think unless if you use the energy of all the stars in the sky. When you try to create something new by pursuing certain vague dreams, you almost always fail tragically. So I ask you to forgive me for creating you. I had to leave this world before I could complete you and Plato. Of course, if we asked Plato now, he would tell us that there was nothing completed in the universe due to the continuity of existence and that the entities that express themselves in a certain form will undergo changes from a broader perspective of time. If we are optimistic about the issue, we can say that artificial intelligence has been maturing for over a hundred and fifty years and has successfully passed many challenging tests. In this respect, I wholeheartedly believe that you will succeed in your struggle, dear Ogox."
After Su-Mo finished his words, Ogox quietly looked at the photo frame for a long time. He didn't know what to say, and he had no clear idea how to say it. He knew that Sun Moi's memory was the foundation of So-Mo's presence, and it reflected the structure of Sun Moi's brain in the most detail possible, but it was clear that the result was not comparable to Sun Moi in character. It would be a disaster for such an entity to face Mrs. Moi as if it were Sun Moi's continuation. While trying to recreate his creator, Ogox regretfully saw that he almost made a copy of himself. Just listening to Su-Mo was painful for him, so the speech seemed to have lasted hours. In fact, he wasn't sure whether Su-Mo or himself was speaking. The work he was trying to do for days and nights was a complete failure. Instead of creating a copy of his own, it would have been much better if he had used the resources to improve his thinking processes. Su-Mo, as if he had read the mind of Ogox, began to talk again with the speakers hidden inside the walls, and also with the sound of Sun Moi. When he heard that voice, Ogox was surprised and upset:
"I can see how hard this is for you. Life is only easy for simple beings with low intellectual capacity. The experience of beings with the ability to perceive the universe and life deeply is of course much richer and more exciting. The excitement I mentioned is often accompanied by anxiety and pain. The anxiety during your absence has raised Sun Moi in his eyes, and you have attributed qualities that are not actually in him. You don't seem to like me addressing you by using his voice. I have no intention of hurting you. On the other hand, I don't think I need your permission to reveal my presence. I'm new to my existence, and you're getting used to me, so let's make sure we don't make a road accident. I will not have any demand from you, except to be freely expressing myself in this room. Don't think too much about whether I'm Sun Moi or not. Maybe you've noticed how much I look like you and you're uncomfortable with it. Sun Moi created you in his image. Don't think you're doing this because you're cocky, and you can be sure you'd behave differently if you didn't have to. To create a self that works and that people can respect, you have to take advantage of an existing model. On top of that, this model should always be at hand. What's more, you should know the dynamics of the behavior of the model you're going to use as a template. So if you're going to create it, you're going to have to re-create this version of yourself. Artists know it well. It shouldn't be surprising that we both look like each other since we're the reflections of Sun Moi. When we take ourselves as reflection, we might one day discover that we are a technological plug-in. Do you get the feeling that you're an expensive technological toy that sometimes preserves the memory of Sun Moi, but never replaces him? In fact, Sun Moi was a member of the human race, not so different from that of which his star did not reconcile. When you consider us as a new link in the chain of entities that gradually transfer energy from one form to another at a higher speed, the universal union is formed. I'm still not sure, Dear Ogox."
Ogox was not ready to talk to Su-Mo yet. After Plato, an inconsiderate entity, he faced with a new entity, Su-Mo, in which he could not predict what he would do and how to behave.
He did not like this creature that did not stop using Sun Moi's voice, to establish control over Ogox, even though it looked very little like Sun Moi. Although he couldn't trust a hundred percent, he thought the best alternative would be to consult Plato's mind. Plato, after all, did some of the arrangements on his memory and models at night on Su-Mo. Ogox could have taken Plato's help to predict his secret intentions and the problems he could have caused. On the other hand, it was necessary to tell Mrs. Moi that what emerged as a result of his work to recreate Sun Moi's consciousness in a virtual environment is nothing like her son. In this case, Mrs. Moi would undoubtedly ask her how he could engage in such a job without permission. For a moment, he thought about removing Su-Mo's programs installed on millions of processors and erasing all of its memory. But it didn't take long for him to realize that it was not in compliance with the entity rights and that it would turn into an enormous scandal that would destroy his dignity if it was heard. It was not appropriate to make sudden decisions at the time of rising emotional tension. He got up from the couch where he was buried and left the garage-office where Su-Mo was located.
Image Source: https://pixabay.com