Planet of the Apes Muslim Brotherhood Valerie Jarrett has connections to Barack Obama, Soros, and others. So, is Jewish Roseanne Barr racist for referencing one of her favorite film series, Planet of the Apes? Is it racist to compare, contrast, people with animals, other people, other things? No. It is not. Islam is not a race but a religion. Here are some videos, photos, links, on Roseanne, on how ABC stole her show to turn it into the Conners. You can also read my previous post on Roseanne and on Tommy Robinson as well. There are a few things we can address in regards to the Roseanne Tweet. First, we can address Jarrett who worked for Obama. We can talk about the connection Obama, progressive liberals, Soros, the NWO, China, and others, have with the KKK, ISIS, terrorism, with murdering Abraham Lincoln, John F. Kennedy (JFK), in shooting Ronald Reagan, in trying to murder Donald Trump.
Drugs
Second, beyond talking about the dangers of globalism, we can talk about the dangers of drugs. Roseanne said she was on Ambient. The good news is that The Salvation Army, churches, and other groups, have recovery programs for drug addicts, alcoholics, people of domestic abuse. I've worked with some of them. It's good to help people. By the way, Roseanne said she needs glasses as she doesn't usually see race. A guy fixed my bike when I was like seven years old. This man was in space number 168. My house, # 163. He put air in my tire. Looking back, I think he was Mexican. But I didn't see that at that time. Also, Roseanne wanted to debate Jarrett on the terrible Obama Iran Deal.
Censorship
Third, we can talk about censorship. Did you know that the big tech giants, like YouTube, Google, Facebook, Twitter, Apple, Microsoft, and others, have violated anti-trust laws, agreements, contracts, the fair use act, the safe harbor act, these codes, rules, regulations, which we find in America. So, do you support the first amendment of free speech, the 2nd of self defense, of bearing arms, guns, in protecting, and in the 4th, in privacy? Do you favor freedoms over alleged protection, safety, welfare, as promised by governments, others?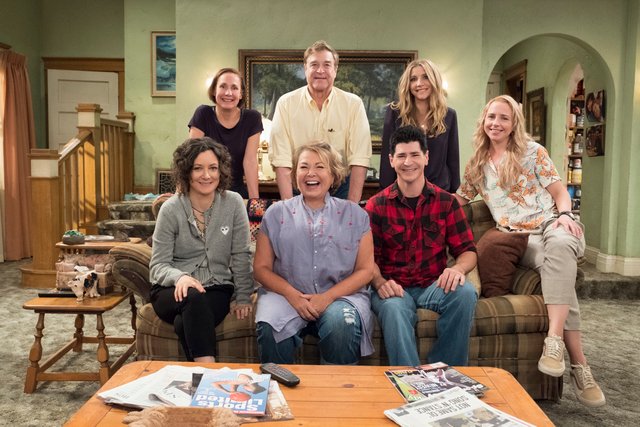 "She's the inimitable, ineffable and colossal television and comedian icon. Her place in the entertainment pantheon is without question. She's funny, brash, brave, brilliant, highly enlightened and possessed of a sagacity that's nonpareil. She's Roseanne," said Lionel Media. This 42:58 minutes long video is part 1. When is part two coming? Not sure.