The Art of Commenting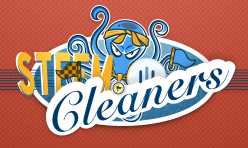 ---
Writing comments on others' posts is an important part of participating in the STEEM ecosystem and in the blogosphere in general. At first when we think of commeting, many tend to imagine a few lines. Maybe a sentence or a happy face emoji. Some of us think of long paragraphs. Paragraphs that are deeply thought-out and full of helpful information. Others invision a meme or a funny image.
Commenting differs greatly platform to platform. On YouTube, for example, it is perfectly acceptable to write something overly-critical in a one-line reply. On Facebook those rows of happy faces and one word responses are just fine. On LinkedIn the paragraphs with informational links and mentions are quite common. But what about on the STEEM platforms? Is there a norm? Is there an ideal that we should strive to reach?
To delve into this mystey let's first take a closer look at what we consider to be an abusive use of the comment function.

Comment Spam
You may have seen this reply in the comment section of your blog or even to your own comment:
Spamming comments is frowned upon by the community. Comment spam is currently defined as:

10 or more generic comments per day that are not in response to a question posed by the post or comment. "Thanks", "Great Post!", "Great Photo!", "Good", "Like", "Nice", "Wow", "Cute", "Follow me", etc.
Commenting on old posts to hide self up-votes or a voting trail.
Copy/Paste comments that serve no purpose or the purpose is self promotion (including copying and pasting similar comments in rotating way).
Comments that inform the contributor that they have been up upvoted, resteemed, or flagged when the curator does not actually upvote, resteem, or flag the post.
Unsolicited and off topic referral links.
Continued comment spamming may result in action from the cheetah bot.
More Info: Abuse Guide - 2017.
Let's go through this in detail.
Generic Comments
Generic comments like "nice post" or "wow" don't add any value. They don't engage with the post writer, they don't ask a question or propose a solution, they do nothing except exist. There are many reasons why a person would write such a generic comment. They could speak very little English or have nothing more to say.
These generic comments become spam when they are the rule rather than the exception. A user who posts nothing but generic comments, irrespective of topic, situation, or language used, can be inferred as doing so with the clear intention to spam.
Commenting on Old Posts
Sometimes users comment on old posts without realizing these are old posts or simply because the post still interests them. More often than not, unfortunately, users do so with the intent of comment farming.
The act of comment farming is the systemic posting of copy/pasted or gibberish comments and upvoting them. This is done to illicitly gain monetary or reputational rewards.
Copy/Pasting Self-Promotion Comments
Comments like "I follow you, you follow me" or "Vote for my blog" are purely self-promotional and add nothing to the original post. Often we think of only new users when we think of this type of comments. That is not always the case. Regardless of whom is doing it, copy/pasted self-promotional comments are not acceptable and are treated as spam.
False Comments
Comments that advise the post owner that a transaction had taken place without said transaction having occurred -- such as a resteem -- are treated as spam. These comments are malicious in that they are designed to trick an individual who wrote the blog to either upvote the comment or to return the favor that never occurred.
Unsolicited Links
These can be referral links or links to the commenter's post. The sole purpose of these is for the commenter to profit outside of having their comment upvoted.
At times they lead to malicious third party websites that download viruses or trick individuals to reveal their STEEM account passwords. For this reason, comments with unsolicited links are particularly dangerous. It is considered best-practice to avoid clicking on any links in comments.
Comment Etiquette
It is always advised to write thoughtful, original comments that are about the post itself. They should be at least a sentence in length. Longer comments are acceptable but it is best to limit their length to several paragraphs unless involved in a deep discussion.
Posting images in comments is popular but not always adviseable. Images in comments should only be used if they serve a specific purpose. Adding them to make the comment stand out is not recommended and may result in a flag.
Comments can be in any language but it's always best to write them either in English or in the language used by the post writer. A writer who wrote a post in Korean, for example, will be able to read a comment written in Korean by another language-speaker.
Always remember that the purpose of commenting is to respond to the original post. The comment should add value and say something that needs to be said.
Tags and Mentions
Using in-line tags in comments does not effectively tag your comment. What it does is link to that tag. If relevant to your comment, it is fully acceptable to use a tag. If irrelevant, it simply makes no sense.
Mentions are similar. Not all users have their mentions settings, typically adjusted through a third-party service, set up in a way where they monitor them. If the person does and the mention is irrelevant, they may not be too pleased about it. All mentions should be relevant to the context of the comment and the post itself.
Upvoting Own Comments
Upvoting comments and upvoting posts works in the same way. It is perfectly acceptable to upvote your own comment if you feel its deserving of an upvote providing you do not abuse that privilege. Voting on own high-quality content (including comments) is acceptable as the general principle is to curate content you feel deserves a reward. If you wrote an extensive response to a post and then upvoted it, you are stating that you feel that the effort that went into your comment is valuable.
Systemic upvoting of own low-quality comments, either strung together or distributed amongst various posts, can be seen as comment farming (described above) and a form of abuse. It is also considered to be poor etiquette.
This is an example of a Comment Farm.
Can Comments Be Flagged?
Yes, comments can and are frequently flagged. Comments that fall into the abuse categories listed above can receive a @Steemcleaners or @Spaminator warning or even flag. More commonly, low-quality comments or comments some people may see as "annoying" are flagged by the readers and writer of the post. For that reason, ensuring that you only post good-quality comments is best.
Examples
High-Quality Comments
Here is an example of an average, good comment to a post. In this example, the post is a poem:
Thank you for sharing your poem 'Silent Music'. I got chills reading it! It reminded me of a time when I was young and broke a Beatles record in half. It shattered just like the tree you eloquently described. I know that's a bit silly. Very well crafted, my friend.
Low-Quality Comments
These are low-quality comments. They don't add anything to the discussion at hand or have anything in particular to do with the original post.
@__ follow me I follow you
Good post!
I vote 4 u visit my blog vote 4 me

This is an example of a Low-Quality Comment.
---
More Information:
→ The Game of Tags
→ Appealing the Blacklist
---
Do you have specific topics that you'd like @steemcleaners to address and clarify in our future posts? Let us know in the comments.