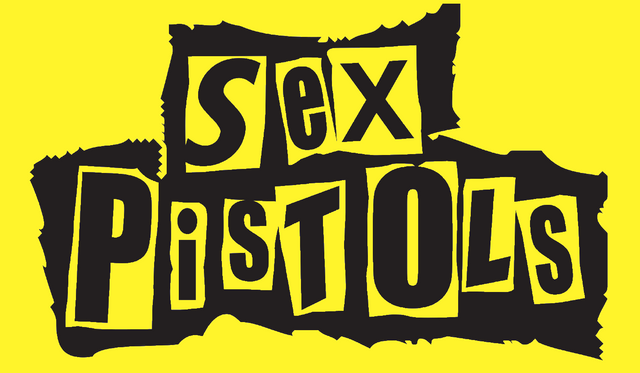 Moin,
über ein Jahr treibe ich mich jetzt auf steemit rum und heute kommt mein 50. Post zum Thema #sundayclassics. Vielleicht haben sich schon einige gewundert, warum bei meiner bisherigen Auflistung eine wichtige Band fehlt. Ich fing damals einfach mal mit 999 an und machte einfach weiter mit bekannten und unbekannten Bands aus den Anfängen des Punks. Irgendwann dachte ich mir, die Pistols, die hebe ich mir zum 50sten auf... und da wären wir nun. Der Weg der Sex Pistols ist zwar kurz, aber dafür auch sehr intensiv, um dies nur in einem Post zu verarbeiten. Außerdem ist die Geschichte der Höhen und Tiefen rund um diese Band sehr spannend, deshalb habe ich es etwas aufgeteilt und lasse noch 2 weitere Kapitel folgen.

Beginnen wir also am Anfang. Der ehemalige Kunststudent Malcolm McLaren und seine Ehefrau, eine Hobbyschneiderin und spätere Modedesignerin Vivienne Westwood hatten 1972 gemeinsam eine Boutique in der King's Road 430 in London. Ende 1974 ging Malcom McLaren für über ein Jahr nach New York, wo er unter anderem als Manager der New York Dolls arbeitete und für deren Bühnenoutfit er verantwortlich war.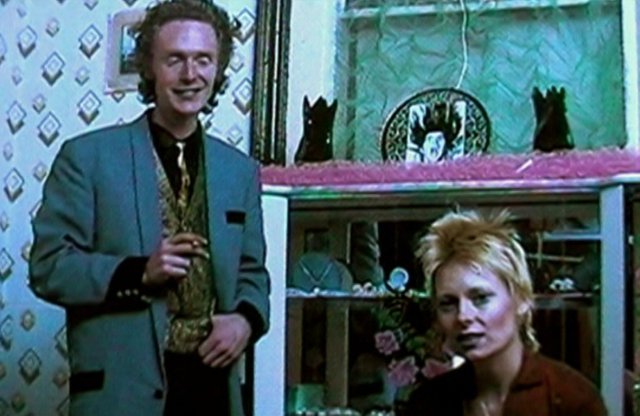 Malcolm McLaren und Vivienne Westwood
---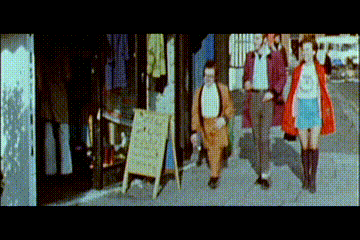 Anfang 1975 kehrte er nach London zurück und nannte die mit Vivienne geführte Boutique, die schon immer als Treffpunkt sonderlicher Jungendlicher (Teds, Rocker) diente, von "Too Fast To Live, Too Young To Die" in "SEX" um.
---
Das bestehende Sortiment an Rocker Bekleidung wurde mit Erotik, SM-Artikel und T-Shirts mit provozierenden Texten erweitert. Seine Idee war, dass jetzt nur noch eine Band her musste, die für Vivienne's und seine SEX Boutique und dessen Kollektion Werbung machen.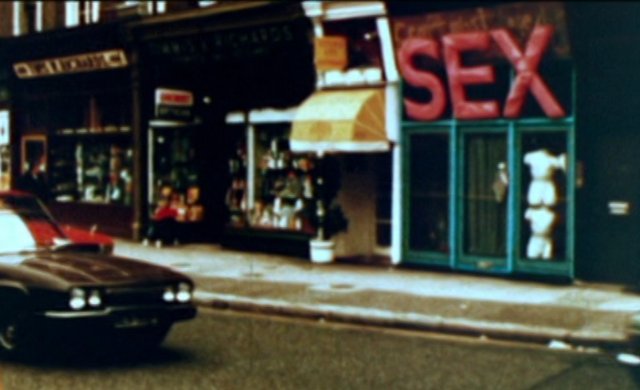 Steve Jones war einer der Jugendlichen die regelmäßig im Laden abhingen und er hatte mit Paul Cook und Wally Nightingale die Band The Strand, deren Übungsraum ebenfalls in der King's Road war. Malcom übernahm das Mangement der Band und tauschte den zu brav wirkenden Wally gegen seine Boutiquen-Aushilfe Glen Matlock ein. Als letztes Mitglied stieß John Lydon hinzu, der zwar nicht singen konnte, aber das nötige Charisma für die Band hatte.
Die Sex Pistols, wie sie sich jetzt nannten, begannen zu üben, John schrieb Texte und Ende 1975 gaben sie die ersten kleinen Konzerte. Der erste größere Auftritt war am 12. Februar 1976 als Vorgruppe von Eddie & the Hot Rods im Marquee. Dieser Auftritt war alles andere, als sich das Publikum von einer Band erwartet hatte. Die Sex Pistols provozierten das Publikum, spuckten es an und prügelten sich.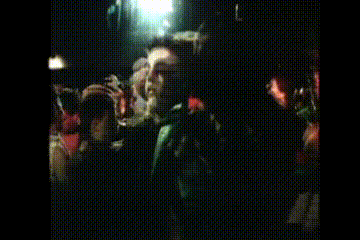 Der Punk war nun in der Szene angekommen und Bands änderten ihren Musikstil oder wurden erst noch gegründet. Am 20. September 1976 traten die Sex Pistols mit Clash, Damned, Vibrators, Buzzcocks, Siouxsie & the Banshees und weiteren Gruppen im 100 Club beim ersten Punk Festival auf.
Die positiven Kritiken über den Auftritt der Sex Pistols, obwohl es auch hier Ausschreitungen gab, machte das Majorlabel EMI hellhörig, was diese aber noch bereuen sollten. Malcolm Mc Laren brachte den Vertrag mit EMI zum Abschluss und am 19. November 1976 erschien die erste Single Anarchy in the U.K..
Anarchy in the U.K. - 1976 - Live
I Wanna Be Me - B-Side of the Single

Am 1. Dezember 1976 sollte dann noch mal richtig Schwung in die Sache kommen. Bei dem Fernsehsender ITV sollte die Gruppe Queen ein Interview geben, doch diese sagten kurzfristig ab. Als Ersatz hatte man sich auf die Schnelle ausgerechnet die Sex Pistols ausgesucht, da sich diese vor Ort in London aufhalten. Der Sender karrte also die Pistols plus Anhang der damals im Proberaum anwesend war, ins Studio. Die ganze Sache lief für damalige Verhältnisse etwas aus dem Ruder und das zur besten Sendezeit. Das lag wohl auch daran, das Moderator Bill Grundy sie alle vorher mit Alkohol abfüllte und die ganze Gruppe reizte, mal die Sau rauszulassen. Im nachhinein wurde ihm dieses Fehlverhalten auch von einigen Kollegen vorgeworfen.
Sex Pistols: The Grundy Show incident 1/12/1976

Die Schlagzeilen der Zeitungen hatten am nächsten Tag nur ein Thema und dies führte zu einer Kettenreaktion an negativen Ereignissen: Radiosender spielten die Single nicht mehr, Läden boykottierten den Verkauf und EMI zog daraufhin die Single zurück, zwei Drittel der Anarchy-Tour Konzerte wurden abgesagt und die Presse hatte für die nächsten Wochen ein immer neu aufkochendes Skandalthema.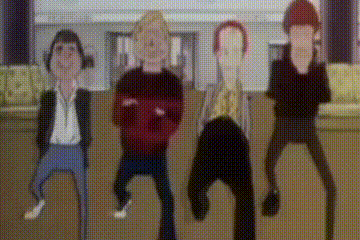 ---
Am 6. Januar 1977 zog sich EMI wegen unhaltbarer Vorkommnisse aus dem Vertrag zurück.


Doch auch in der Band beginnt es zu brodeln und die ständigen Streitereien zwischen John Lydon und Glen Matlock haben einschneidende Änderungen auf sich! Erscheint die zweite Single God Save the Queen noch rechtzeitig zum Silbernen Thronjubiläum von Elisabeth II.? Was hat Manager Malcom vor? Wie es weitergeht erfahrt ihr hier.
Bisher erschienene Beiträge zu Punk Classics on Sunday #50 with Sex Pistols:
Chapter One: Anarchy in the U.K.
Chapter Two: God Save the Queen
Chapter Three: Never Mind the Bollocks
Chapter Four: The Great Rock'n'Roll Swindle

Die #sundayclassics sind für heute noch nicht vorbei. Ich empfehle euch auf jeden Fall auch einen Besuch bei diesen Kollegen der lauten Musik: @prinzvalium beim neuen musikschnipselcontest Nr. 8, @muelli und @pizzaboy77 bei den #sundayclassics.
...und wer noch nicht hat, der will vielleicht noch: Jeder ist übrigens dazu eingeladen seinen geliebten Krach bei den #sundayclassics zu hinterlassen. Bitte unbedingt den Tag #sundayclassics angeben, damit man euren Beitrag auch findet. @automation und @cleverbot dürfen natürlich auch mitmachen.
---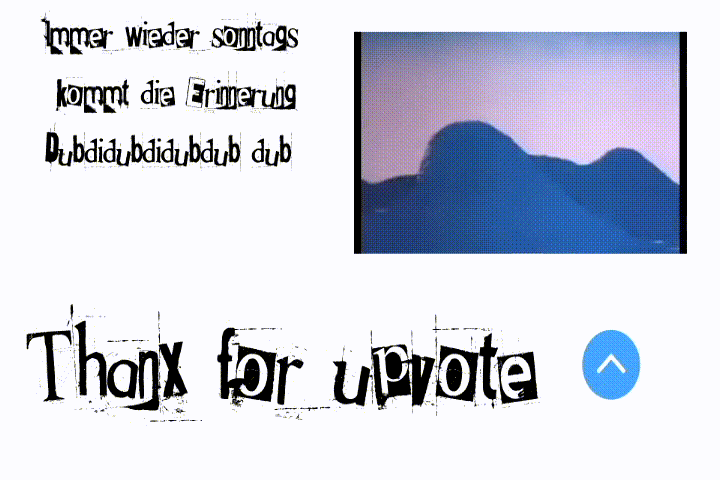 Hier sind die sundayclassics