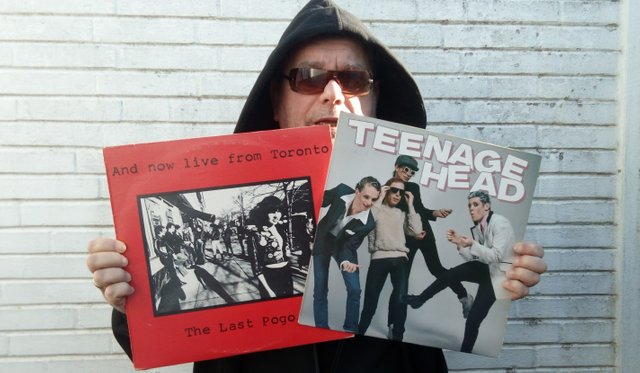 Moin, Moin,
willkommen bei den heutigen #sundayclassics. Lassen wir es wie letzten Sonntag krachen, als @condeas die Band Feine Sahne Fischfilet vorstellte, @montiamore lies Die Spritzen auf uns los und @muelli sorgte bei der Spargelernte mit The Prostitutes für Pogo am Nachmittag. Ich hoffe, das die Herrschaften heute wieder dabei sind und das sich vielleicht noch andere dazugesellen, denen der Punk auch noch im Blut pocht.
Auch heute stelle ich wieder eine bei uns nicht so bekannte Band aus Kanada vor. In Toronto war die Welt noch in Ordnung, das änderte sich aber 1976 als die Ramones einige Konzerte im New Yorker gaben. Ab diesem Moment übernahmen bereits bestehende Bands den Stil und Lifestyle dieser Musikrichtung. Plötzlich hatte neben London und New York auch Toronto eine große Punkszene, die mit Bands wie The Viletones, The Scenics, The B-Girls, The Curse, The Diodes, The Mods und einige weitere bei der Entstehung des Punk mithalfen.
In Hamilton, eine Arbeiterstadt die ca. 30 km von Toronto entfernt liegt, gründeten sich 1975 die Teenage Head. Durch den Auftritt der Ramones und dem aufkommenden Punk, machten sie sich schnell einen Namen in der Szene. Anfang 1978 erschien ihre erste Single Pictures My Face die ein großer Erfolg in Kanada wurde. Ihr Auftritt am 1. Dezember 1978 beim Last Pogo Festival brachte sie dann in die Schlagzeilen, nachdem ihr Auftritt beim ersten Lied Pictures My Face durch einen Polizeieinsatz abgebrochen wurde.

Der Horseshoe Tavern Club, der nach dem Last Pogo Festival sowieso schließen sollte, wurde von den Punkern zerlegt und die nicht unblutige Schlacht endete in einem großen Chaos und Punk-Aufstand. In dieser Nacht wurden 20 Minuten Filmmaterial auf 16 mm festgehalten und Bomb Records hatte den Ton mitgeschnitten. Aus diesem Material und weiteren neu gedrehten Interviewszenen erschien 2013 der Dokumentarfilm The Last Pogo Jumps Again von Colin Brunton und Kire Paputts. Der 204 Minuten lange Film ist ein Zeitzeugnis der Punk Szene von 1976 bis 1978 in Toronto.

Trailer vom Film The Last Pogo Jumps Again
London had the Sex Pistols, New York had the Ramones, but Toronto had a punk movement all its own. In the end, the Toronto landscape by the late '70s was forever changed with the infusion of the DIY/Punk/Alternative culture(s) movement.

Teenage Head bevor und als der Stecker gezogen wurde, December 1, 1978
---

---
Mit dem Debütalbum Teenage Head landeten sie 1979 in Kanada einen Volltreffer. Das zweite Album Frantic City erschien 1980, wurde in einer größeren Auflage produziert und sorgte für weltweite Bekanntheit innerhalb der Punk Szene. Die Teeanage Head waren eine der ersten Punk-Bands in Kanada, erhielten den Beinamen Canada's Ramones und den Hamilton Music Award. Die Band gibt noch heute Konzerte, allerdings ohne Leadsänger Frankie Venom, da dieser 2008 verstarb.




First Longplayer

Second Longplayer
---

Wer noch mehr über Teenage Head und die Punkszene in Toronto wissen möchte, für den habe ich noch diese 30 Minuten Doku.
Und wie immer sind @automation @banjo und @cleverbot auch wieder dabei.
---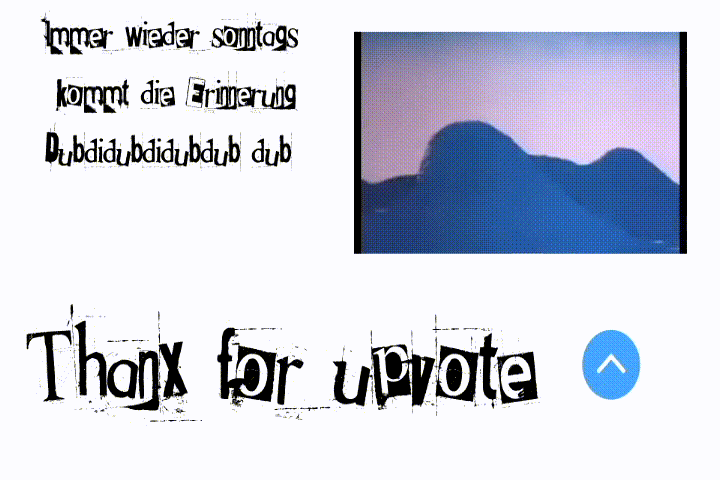 Hier sind die sundayclassics

Diese Aufstellung hat @uwelang zusammengetragen, um auf weitere Spezialitäten aus der Musik hinzuweisen.
Special Music Tags To Visit
#classical-music by @remlaps
#danceweekend by @uwelang
#discotuesday by @musicgeek
#metalweekend by @detlev (see also "Play It Loud" above)
#mondaymixtape by @hardikv (see also "Monday Mixtape" above)
#mondaytrance by @andyjaypowell
#rapthursday by @flipstar
#rockclassics by @uwelang
#wednesdayhouse by @andyjaypowell
#sundayclassics by @depot69