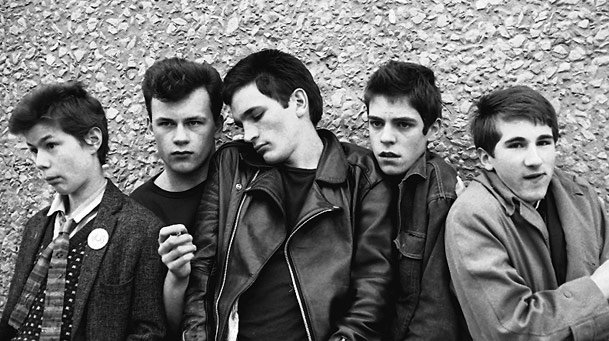 The Cortinas (Bild: en.wikipedia.org)
---
Mein erster Blick unter Mentions brachte heute das hier zum Vorschein:

An dieser Stelle vielen Dank an alle, die meine Posts upvoten, kommentieren und auch mal resteemen und auch an die, die nur den Kopf schütteln. In Erinnerungen möchte ich nicht schwelgen, das machen schon andere, deshalb soll es bei dieser kurzen Danksagung bleiben.
Außerdem ist heute Sonntag, der Tag der #sundayclassics. Was ist heute zu erwarten? @montiamore hat heute Nacht um 2 Uhr schon eine Vorlage deutscher Punkbands geliefert. Der @prinzvalium hat jetzt einen Looper und sich bei seinen Kommentaren ganz schön aus den Fenster gelehnt:

Da dürfen wir also heute noch gespannt sein, der Prinz wird wohl die ganze Nacht geübt haben. @Condeas wollte unter The other bands über den ostdeutschen Dokumentarfilm Flüstern und Schreien berichten, das wird sicherlich sehr interessant. Der @muelli träumt sicherlich noch vom Sinn des Lebens bevor er es zum Nachmittagskaffee krachen lässt. Seit zwei Tagen gibt es auch wieder Lebenszeichen vom @pizzaboy77, vielleicht kommt da auch noch etwas Krach auf uns zu.
Bei mir geht es heute an die Küste von Englands Südwesten. The Cortinas waren Bristols erste Punkband die leider nur von 1976 bis 1978 aktiv waren. In Bristol waren sie schnell bekannt und hatten eine große Anhängerschaft in der Szene. Nach den ersten beiden Singles Fascist Dictator/Television Families und Defiant Pose/Independence nahm die Band 1977 eine John Peel Session bei BBC auf. Die Besuche in London häuften sich jetzt, wo sie unter anderem im Roxy und Marquee Auftritte hatten. Weitere Bekanntheit brachten ihnen die Konzerte mit Blondie und Chelsea wo sie im Vorprogramm spielten. Leider war das 1978 bei CBS erschienene Album True Romance eine Enttäuschung für die Fans. Es war zu popig und für den Mainstream produziert worden. Es folgte noch die überflüssige Single-Auskopplung Heartache bevor die Band sich dann trennte.
Hört doch einfach mal rein
---
Further education 1977
---
Fascist Dictator + Television Families
---
Defiant Pose + Independence
---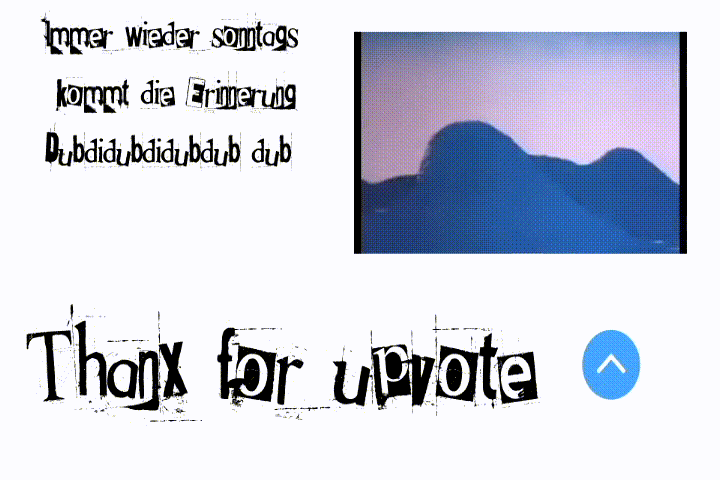 Hier sind die sundayclassics von @depot69

...und wer noch nicht hat, der will vielleicht noch: Jeden Sonntag kannst du deinen geliebten Krach bei den #sundayclassics kostenlos abladen.
Natürlich dürfen @automation und @cleverbot auch gerne mitmachen.
---
Special Music Tags To Visit
#classical-music by @remlaps
#danceweekend by @uwelang
#discotuesday by @musicgeek
#metalweekend by @detlev (see also "Play It Loud" above)
#mondaymixtape by @hardikv (see also "Monday Mixtape" above)
#mondaytrance by @andyjaypowell
#rapthursday by @flipstar
#rockclassics by @uwelang
#wednesdayhouse by @andyjaypowell
#sundayclassics by @depot69
@uwelang hat diese Aufstellung zusammengetragen, die ich hiermit von ihm übernehme, um auf weitere Spezialitäten aus der Musik hinzuweisen.