Der Punk am Sonntag ist wohl nicht mehr aufzuhalten. Heute wurde ich gleich beim Kaffee von einem Post von @montiamore überrascht, der jetzt auch den lauten Sonntag entdeckt hat. Wer also eine gehörige Portion Hardcorepunk auf die Ohren möchte, für den gibt es hier Die Spritzen. So früh bin ich zwar heute nicht dran, aber noch vor @muelli, der hoffentlich heute Nachmittag auch etwas dazu beiträgt.
Als ich damals, bald ist es ein Jahr her, mit den #sundayclassics gestartet bin, habe ich mir vorgenommen nur Bands aus den Anfangsjahren des Punk vorzustellen. Das war dann so die Zeit von Mitte der 70er bis Anfang der 80er Jahre. Eine Handvoll von bekannteren Bands habe ich noch auf Halde liegen, aber es wird schon dünner und deshalb gibt es heute mal wieder eine unbekannte Band.
"The Jerks" ist eine Punk-Band aus Leeds, die 1977 nach London kam und ihre ersten Liveauftritte absolvierte. Mit ihrer ersten Single Get Your Woofing Dog Off Me machten sie sich in der Szene schnell bekannt und es folgten die ersten Auftritte als Vorprogramm von Sham69 im Marquee Club. Die erste Single von 1977 verkaufte sich für damalige Verhältnisse auch über die Landesgrenzen hinweg gut. Wie bei vielen Bands, begann sich auch bei The Jerks nach dem ersten Erfolg das Mitglieder Karussell zu drehen. Ihre Auftritte waren nicht selten mit Krawallen verbunden und ihre Songs waren auch nicht Radiotauglich. Es folgte 1978 die zweite Single Cool und zwei Jahre später dann die Single Come Back Bogart mit der sie sich dann auch 1980 durch die Bandauflösung verabschiedeten. Leider ist damals kein Longplayer erschienen, dies sollte erst 20 Jahre später mit dem Album Jerk Off und einer Live CD We Hate You geschehen.
Hört doch einfach mal rein
---



Der Longplayer "Jerk Off" von 1997
---
Tracks:
• Back To Berlin
• California Sun
• Hold My Hand
• You're Not Worth It (Jerk Off)
• Dole Queue Boys
• We Hate You
• Get Your Woofing Dog Off Me
• More More More
• Join The Navy
• Cool
• Cruisin' (Again)
• Safety Zone
• The Beating Of Hearts
• Come Back Bogart
• Are You Strong Enough

@automation @banjo und @cleverbot drehen heute den Lautstärkeregler ganz nach rechts.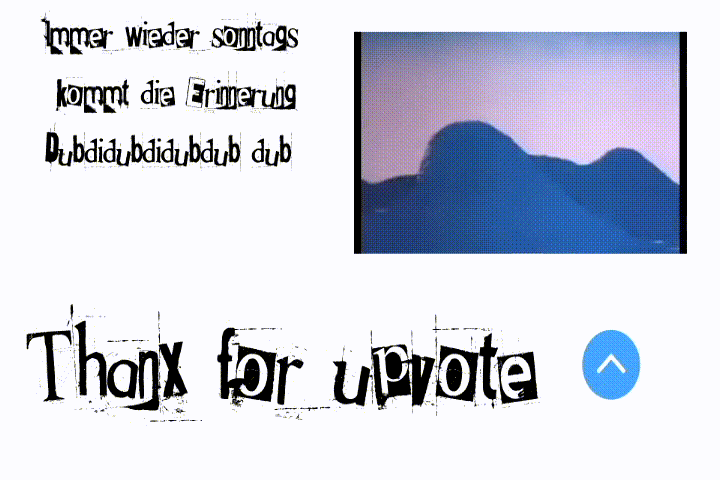 Hier sind die sundayclassics