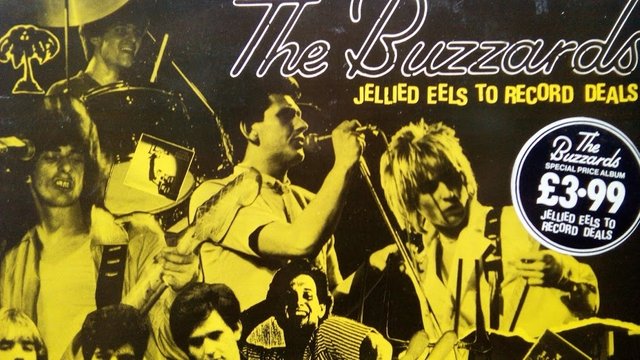 Heute bin ich etwas verspätet, ich habe die halbe Nacht im Auto verbracht, da ich einmal längs durch Deutschland gefahren bin. Ist ein ganz schöner Schlauch von Bayern bis an Dänemarks Grenze. Der @gerdtrudroepke hat mich gleich ganz kalt erwischt, ich hab doch überhaupt keinen Schimmer was ich jetzt bei dem Curations-experiment machen soll. Ich denke aber mal, einfach so weiter machen wie gehabt. Der @prinzvalium hat bereits seinen Musikschnipselcontest #07 gestartet. An dieser Stelle gleich mal vielen Dank für das Bounty vom letzten Rätsel, bei dem neuen Rätsel fehlt mir noch der Funke. Da hat es mir @pizzaboy77 leichter gemacht, nach drei Takten erkannte ich sofort das Original, das hier in einer anderen Fassung präsentiert wird. Der @muelli wird dann so gegen Nachmittag auftauchen und ich stell euch heut mal The Buzzards vor.
The Buzzards wurden 1976 als Leyton Buzzards im Londoner Osten gegründet. Aus der anfänglichen Pub-Band wurde eine Punk-Band die durch ihre erste 3-Track Single 19 & Mad in der Szene schnell bekannt wurde. Nach einigen Singles verzichteten sie 1979 auf ihre Synonymnamen, nannten die Band in The Buzzards um und gewannen bei Battle of the Bands, welches ihnen einen Vertrag bei Majorlabel Chrysalis Records einbrachte. Es folgte ein Auftritt bei Top of the Pops und die Veröffentlichung des Longplayer Jellied Eels to Record Deals. Ab diesem Moment ging es dann leider abwärts mit The Buzzards und die Trennung folgte schließlich 1980.
Hört doch einfach mal rein
---
---
---
---
---
THE LEYTON BUZZARDS John Peel 14th January 1980
---

...und wer noch nicht hat, der will vielleicht noch: Jeder ist übrigens dazu eingeladen seinen geliebten Krach bei den #sundayclassics zu hinterlassen. Bitte unbedingt den Tag #sundayclassics angeben, damit man euren Beitrag auch findet. @automation und @cleverbot dürfen natürlich auch mitmachen.
---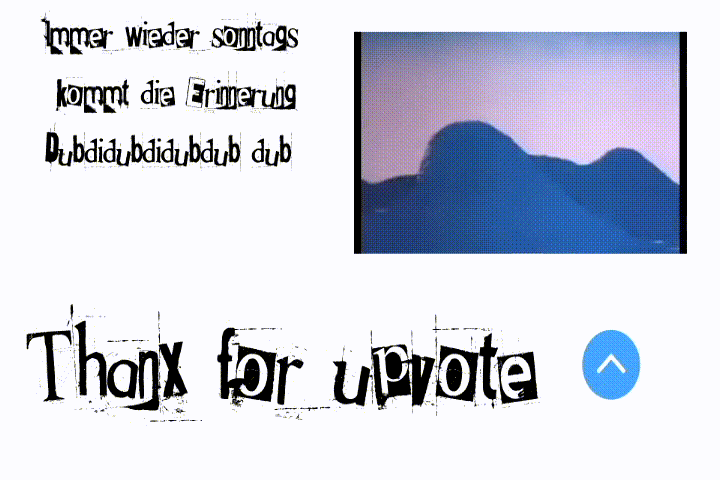 Hier sind die sundayclassics