Over The Southern Mexico Borders, Right Now, Today, Friday, the 19th of October, 2018. First, the Left has been kicking off thousands of patriots off Social Networks, Like Facebook, YouTube, Twitter, Apple, PayPal, Microsoft, etc, so we can't warn people about the invasion. Then they escalate the invasion. You can watch the live RT video streams. I just saw it on Info Wars a few minutes ago on Bitchute. Tens of thousands of people, under the direction of United Nations (UN), are flooding the borders of Mexico. They're marching towards the borders of the United States of northern America (USA).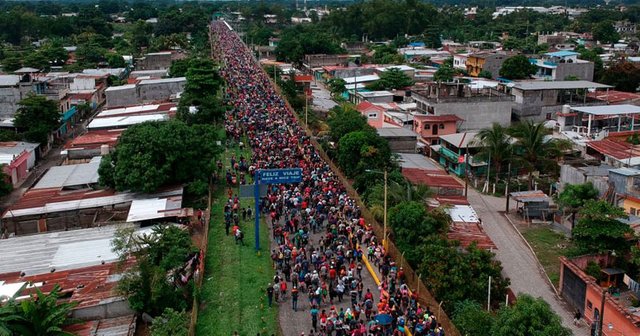 They're coming to vote Democrat!
They're coming to expand Sanctuary Cities, to Eat Up Jobs, Welfare, which raises taxes, crime, etc, and Sharia Law is spreading as well, etc, etc. Why? Because, you know, in order to Destroy America From The Inside Out Like a Trojan Horse, worse than Europe, if we don't stop it. We gotta come together more so now or else. It is like the Fall of Rome all over again. If we lose, we Fall Back to the Dark Age or possibly the Stone Age.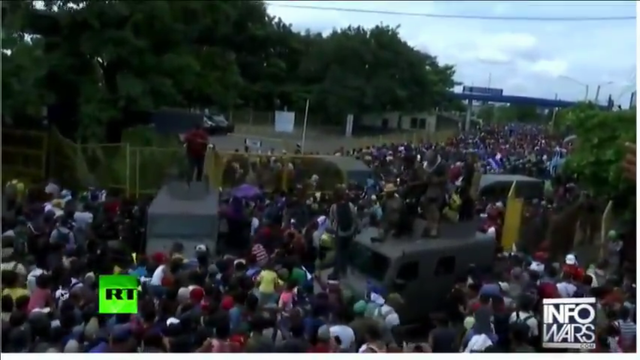 Add Me - | Facebook | Gab | Minds | Twitter | YouTube | etc.
Oregon Born | Homeschooled | Vietnam English Teacher
First Year On Steemit
Alex Jones | America | Borderless | Brexit | Censorship | Clinton | Facebook | Farmlands | Ending Cold War | Geoengineering | Globalism | GMO PMO | Hat | Hillary Clinton | Hostage | Jihad Invasion | Kanye West | Korea | PDX | Rebels | Red Pill | Religion | Risk Takers | Roseanne | Russia | Serena Williams | Sharia | SNOW | Space Force | Strzok | Transhumanism | Tommy Robinson | Tweets | Wikileaks | How to Watch Infowars | VIDEO | Walmart
What can we do to stop the Invasion of America?
Tell somebody about it, online or offline.
Share a video about it on social networks.
Share a photo of it.
Share a meme of it.
Share a NPC meme on it.
Share a GIF on it.
Share a link about it.
Share an article about it.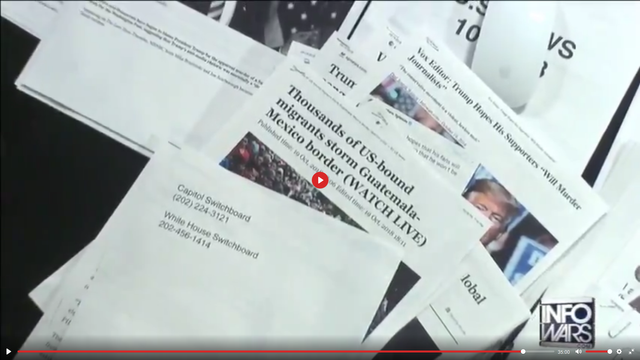 Call People: Raise Awareness
Call the White House at 202-456-1414
Call the Capitol Switchboard at 202-224-3121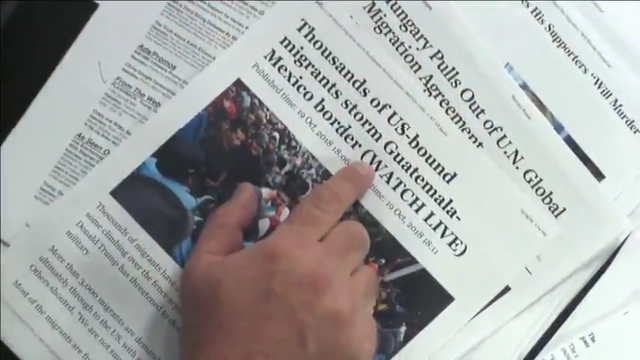 Timeline: America is Being Invaded
2018-10-19 Friday 03:22 PM LMS | America is Being Invaded
Published at 05:55 PM