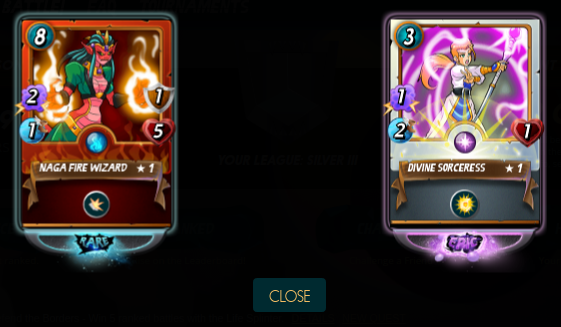 Sweet reward in Silver III
I have leveled up my Life Splinter a bit before to max out what Tyrus Paladium can summone at level 2 and got sweetly rewarded. This is what I did: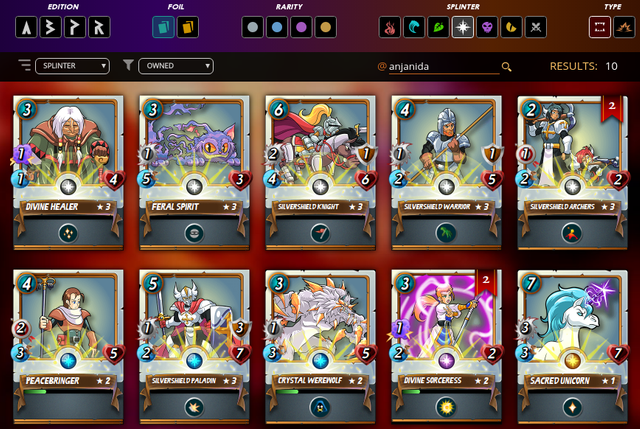 Every common in level 3, every rare and epic in level 2.
The final battle against @dknkyz is worthwhile a visit.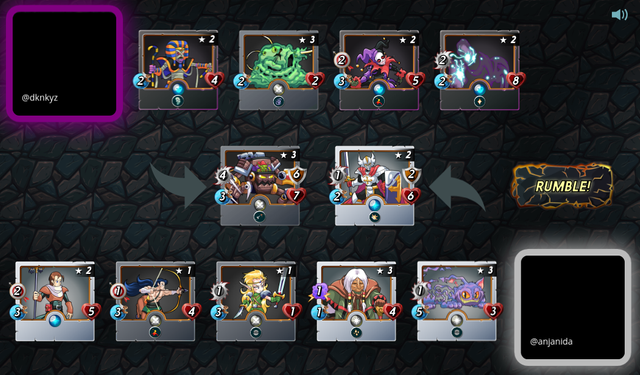 You may review this daily reward final at
https://splinterlands.io?p=battle&id=499394f57d950c32cd8fd4a8432a28b794dfcd60&ref=anjanida
So just as I wished for before I had have better luck this time.
Please come back for more.
PS: And please be inspired to upvote/comment/resteem. We really enjoy to make the peanuts till ring until it's all gone (keyword Voting Power) [1]. If an article is already more than 7 days old, please visit the author and upvote some current comments or articles.
Footnote
Our other past blog posts
Some past blog posts I translated into German
Our past blog posts in German