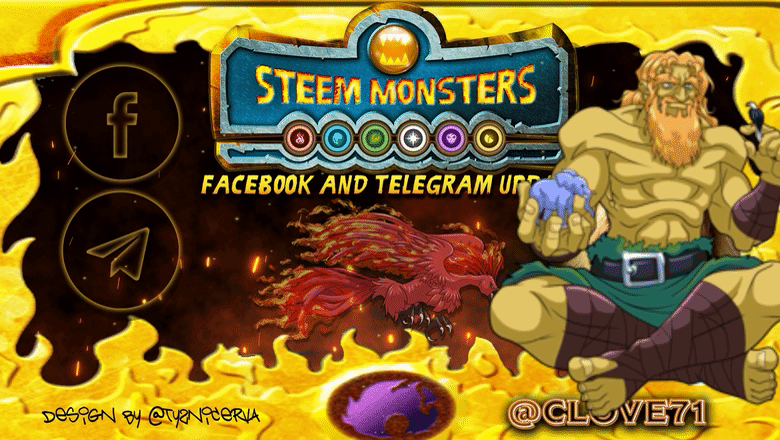 Hallo zusammen! Steem Monsters erhält so fantastischen Bewertungen und wächst jeden Tag. Alles beginnt sehr gut auszusehen, da die Karten Preise jetzt über 7% steigen! Die Turniere sind einfach hervorragend! Bisher über 7 Tausend in Preisausschüttungen! Ich habe in vielen gespielt und sie machen jedes Mal, wenn ich in einem spiele, wieder so viel Spaß. Ich würde mich freuen, wenn Steem Monsters bei Telegram und Facebook größer werden würden! Also lasst uns ein wenig Spaß haben und ein paar Booster Packs verschenken, während wir versuchen zu wachsen! Alles, was du tun musst, um teilzunehmen, ist unserem Telegram oder unserer Facebook-Gruppe beizutreten und die Facebook-Seite in den untenstehenden Links mit "gefällt mir" zu markieren und mich in den Kommentaren wissen zu lassen, dass du es getan hast (ACHTUNG: Das muss im Original-Beitrag geschehen. Siehe Link am Ende des Beitrags). Dann gewinnen 5 glückliche Gewinner ein Booster-Pack! Die Gewinner werden im nächsten Beitrag in einer Woche bekannt gegeben! Ich werde die Namen in einen automatisierten Zufallssammler eingeben. Wenn du bereits bei uns in Telegram oder Facebook bist, kannst du einen Steem-Monster-Post auf deiner FB-Wand teilen oder jemanden bei Telegram hinzufügen, um ebenfalls berechtigt zu sein. Viel Glück im Wettbewerb und hier sind die neuesten Charts mit Informationen rund um unser Anwachsen. Wir sehen uns bald auf dem Spielfeld oder bei einem Turnier!
Für die Facebook-Gruppe: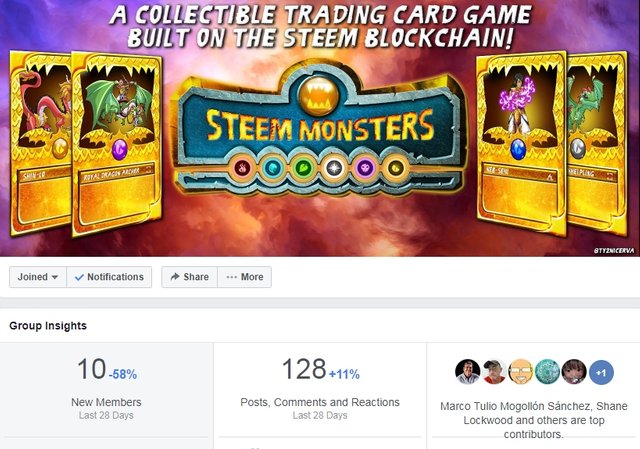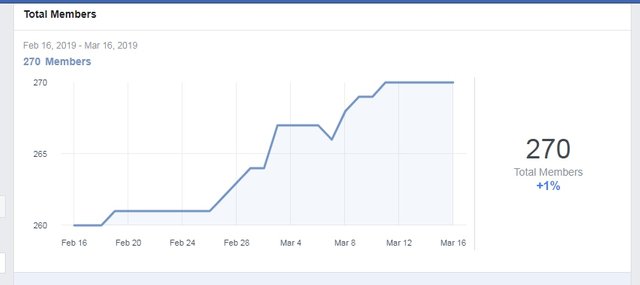 Für die Facebook-Seite: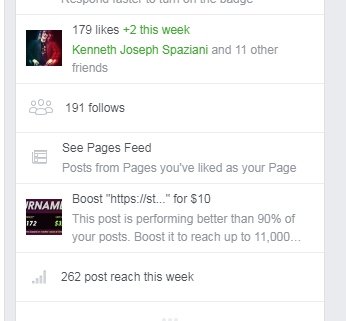 Für die Telegram-Gruppe: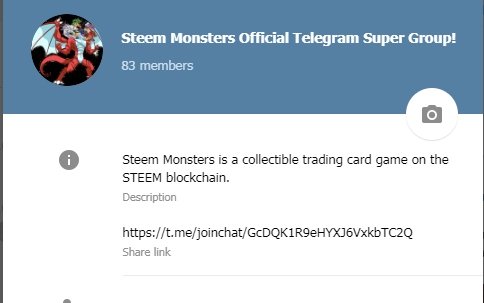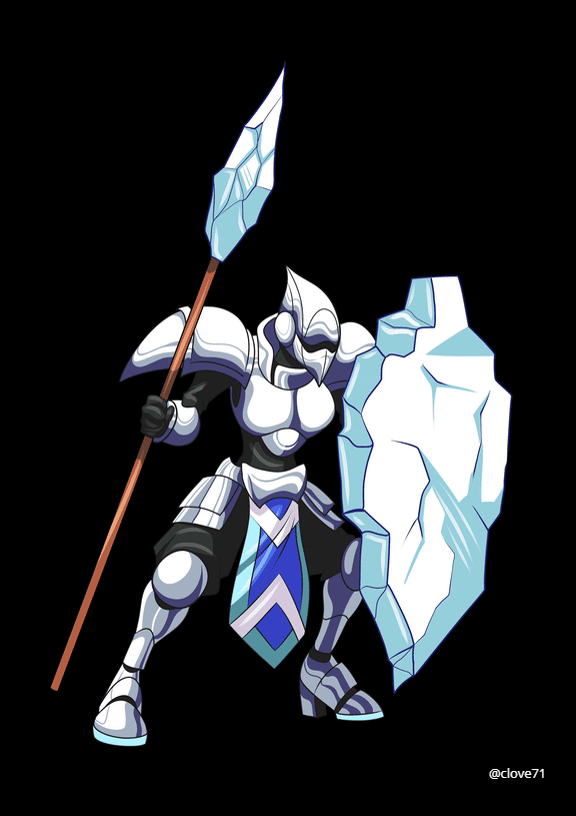 Steem Monsters Discord (Englisch) HIER
Steem Monsters Offizielle Facebook-Gruppe (Englisch) HIER
Steem Monsters Offizielle Facebook-Seite (Englisch) HIER
Steem Monsters Offizielles Telegram (Englisch) HIER
Mein IG (Instagram) - Steemmonstergirl (Englisch) HIER
Mein YouTube-Kanal (Englisch) HIER


May the Monsters be with you.
Chris Love @clove71
Steem Monsters Rep.
---
This is a translation of
Steem Monsters Facebook & Telegram Updates & Giveaway!
https://steemit.com/steemmonsters/@steemmonsters/steem-monsters-facebook-and-telegram-updates-and-giveaway
Please notice: This translation is done by an ambitious newbie. Please esteem this by leaving an individual comment and upvote and don't forget to upvote and comment the English original posting as well.
Bitte beachte: Diese Übersetzung ist angefertigt von einem ambitionierten Einsteiger. Bitte wertschätze dies, indem du einen individuellen Kommentar und einen Upvote hinterlässt und vergiss nicht, auch den englischen Originalbeitrag mit einem Upvote wertzuschätzen und zu kommentieren.