First gift thanks to community
Actually it is not the first gift we received yet to the fact that @clove71 richly andowed us with 26(!) cards right after we hit the Steem Monsters Discord (see https://discord.gg/XvsGeJd) and with 27(!) cards again yesterday even without notice (as far as I could see because of recent travels). I just wanted to write a whole blog post about this generous gift - or since many things happened from this, even a little series - and have beet to busy accomplishing this yet. However, I have already took lots of screenshots and wrote multiple drafts on it. And I am still overwhelmed by the social complexity I wanted to signpost with it.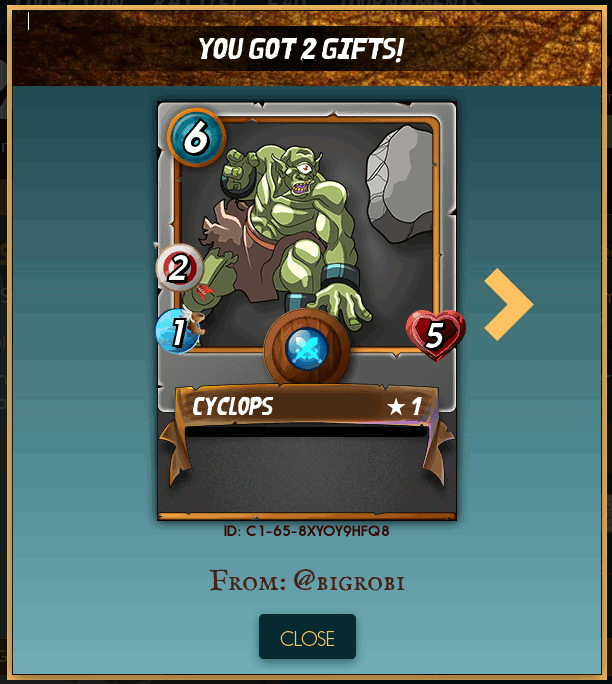 Yet indeed it is the very first gift that has been issued to my son's account directly (the one this short blog notice is published at). And since he is sleeping right now I took several screenshots again and gonna show it to him in the morning.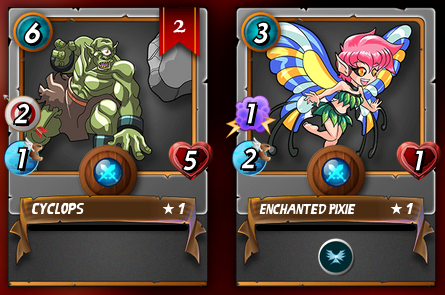 Now, thank you @bigrobi for your gift. He now possesses his first Enchanted Pixie and two Cyclops. As you gave notive at [1] we are looking forward to anything you do and hope to interact some time in the future again. Looks like you don't play Steem Monsters for now. Yet it has been a pleasure to help you out at the very beginning.
Footnote
Our past blog posts
Some past blog posts I translated into German
Our past blog posts in German