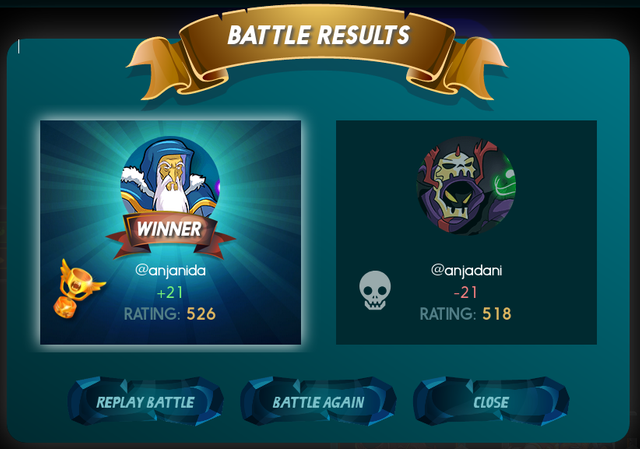 Our second rated internal monsters battle
After we already ran out of RC [1], we have had our second rated internal. We struggled with publishing new posts, yet playing was still possible every other hour or so. In the meantime, next to @luegenbaron's portion [1], we even had our secord steem power (SP) delegation without asking for it. However, we want to thank @prinzvalium for the generous loan of 50 SP to get started even smoother: It is nice to actually see an impact when upvoting your endearing comments.
This time I do not want to make it a secret who won the battle like I did last time [2]. This time I want to share the fact that my son may had a lot of fun, yet without achieving anything as far as league, quests or cards are concerned.

As you can see in the graphic he came down from a ranking of 675, nearly being in Bronze I, with 539 points right before our mutual battle, still at a higher ranking than me.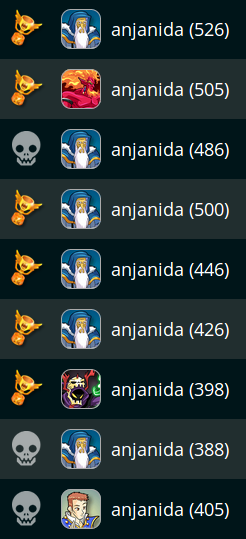 And as you can see in this graphic I have never been that high in ranking. Just when we had our second battle I not only took the win but did outdo his ranking for the very first time. And without even coming near to outrun my RC. (Though I have in mind that his RC ran out because of three(!) of the blog posts we were already doing at that time.)
Yet it is not that I celebrate the victory over my son's steem monsters. It is that I celebrate every anticipation of him outgrowing my ranking many times over.
So please come back for more.
You can review the battle at
https://steemmonsters.com?battle=1e77ac2e891fda0abf6f271f7a5539dd46432221&ref=anjadani
Footnotes
Our past blog posts
Our past blog posts in German