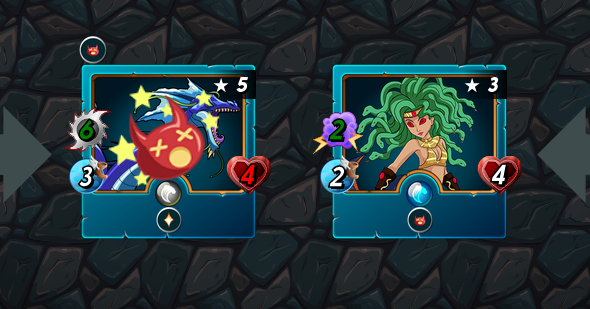 You need to see this!
Only due to stunning my son won. "When a Monster with Stun hits a target, it has a chance to stun the target causing it to skip its next turn." (From the gameplay page)
Review the whole battle at
https://splinterlands.io?battle=52efd9c5341d7811734ff68647bc538fbbfc2392&ref=anjadani
He's playing the Steem Monsters Staples' account @sm-rules, his own account ist @anjadani.
We want to tell you about this in our next post.
So please come back for more.
PS: It took me only three takes, not six like last time [1], finishing the #photo #shooting for the above screenshot. Haha! This alone had been great fun again. So if you are looking for a Splinterlands battle photographer, let me know. Maybe I'll be on @steemgigs indeed soon. ;-)
PPS: And please be inspired to upvote/comment/resteem. We really enjoy to make the peanuts till ring until it's all gone (keyword Voting Power) [2]. If an article is already more than 7 days old, please visit the author and upvote some current comments or articles.
Footnotes
Our other past blog posts
Some past blog posts I translated into German
Our past blog posts in German