Reich beschenkt von @clove71
Ich wurde reich beschenkt mit großer Überraschung und wollte mir schon wochenlang etwas Zeit nehmen, um davon zu erzählen.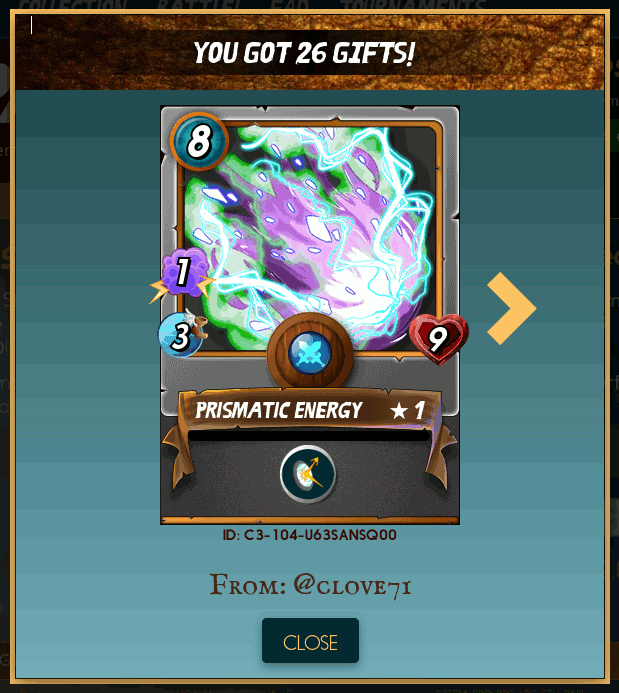 Und es begann alles damit, nur den Steem Monsters Discord Server betreten zu haben. Wenn du also nicht weiter liest, dann möchte ich dir eine Sache sagen, bevor du gehst: Komm ins Discord https://discord.gg/XvsGeJd oder gar zu Telegram https://t.me/splinterlands.
Gänzlich neu bei Discord, war ich verwirrt, dass ich keine Thread-Hierarchie hatte, ohne einige dieser Tricks zu kennen, wie man mit Erwähnungen (mentions) umgeht. @clove71 begrüßte mich mit der Frage, ob ich bereits Steem-Monsters spiele. Erst Stunden später fand ich heraus, wie ich das wiederfinde - wusste davon nur aus einer E-Mail-Benachrichtigung - und antwortete.

Da @clove71 dann auch lange Zeit schon offline war, vergaß ich das so ziemlich.

Es war später an diesem Tag, als mein Sohn und ich vor dem Bildschirm saßen, als ich mich nur kurz einloggen wollte, um einen Blick in meine Sammlung zu werfen und dann ihn wieder für eine tägliche Herausforderung (Quest) anzumelden. Und dann bumm! 26 Geschenke! WAS?! Fantastisch! Wie kam es dazu?
Mein Sohn wurde sofort neidisch. Er bat mich, genau mit seinem Konto @anjadani zu machen, was auch immer ich vorher mit meinem Konto @anjanida getan hatte, um diese Geschenke zu erhalten. Er dachte, es sei mit der Anmeldung bei Discord oder so etwas verbunden. Doch es war lediglich auf geringe soziale Interaktion zurückzuführen. Und da er noch nicht sehr viel allein liest und schreibt, ist er selbst noch nicht bei Discord.

Ich wollte nur ein wenig erzählen, was ab und zu hinter den Kulissen passiert. Und ich wollte @clove71 große Anerkennung für eine perfekte Überraschung schenken. In der Zwischenzeit habe ich weitere 27 von @clove71 erhalten, aber das ist für eine andere Geschichte. Vielen Dank für deine Unterstützung der Community!
Diesesmal habe ich einige meiner neu erhaltenen Earth Splinter Karten kombiniert, wie diese schöne Rexxie und diese Magi Of The Forest.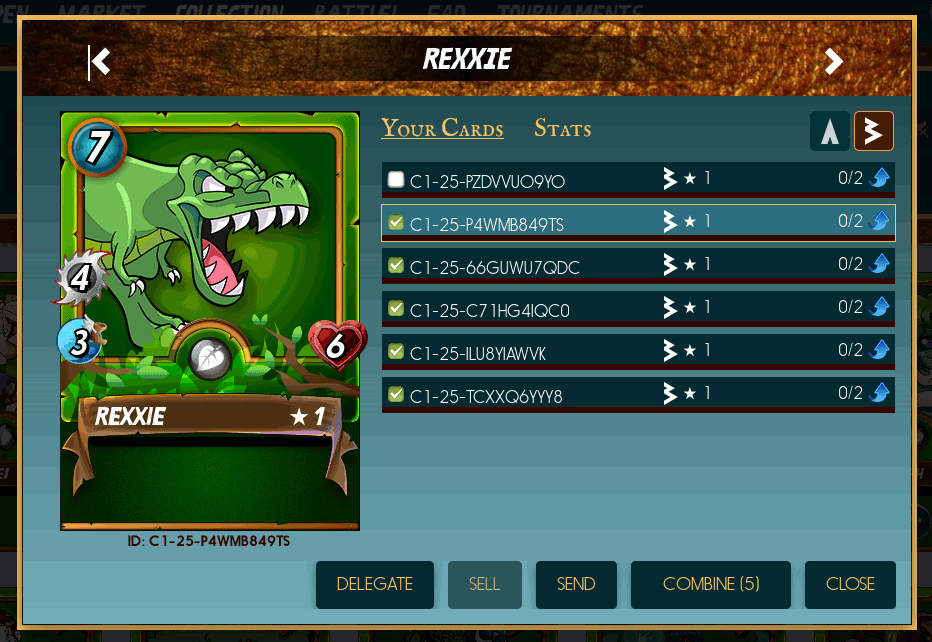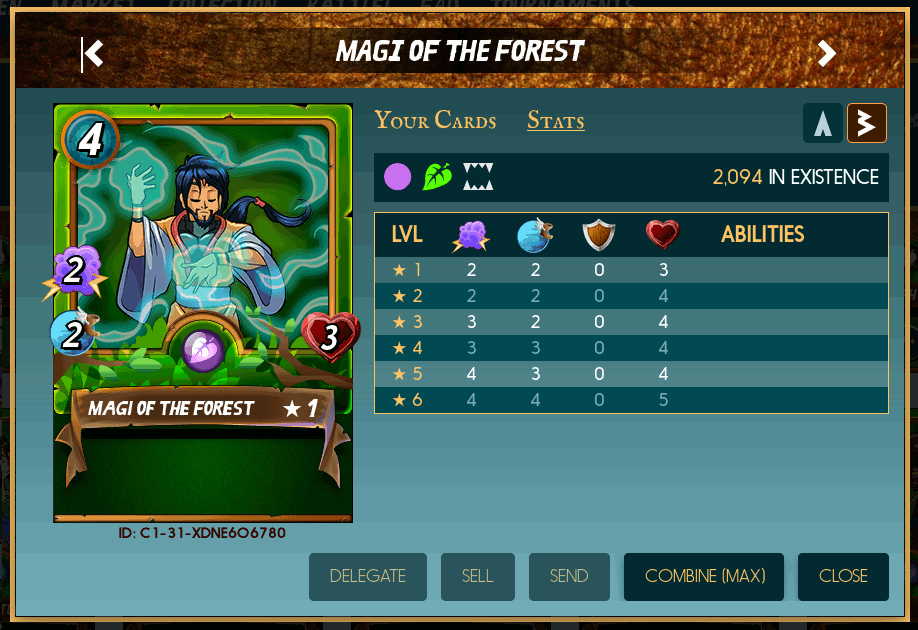 Und ich habe erfolgreich die entsprechende Beschwörerin (Summoner) Lyanna Natura kombiniert, um diese aufgewerteten Karten herbeizurufen.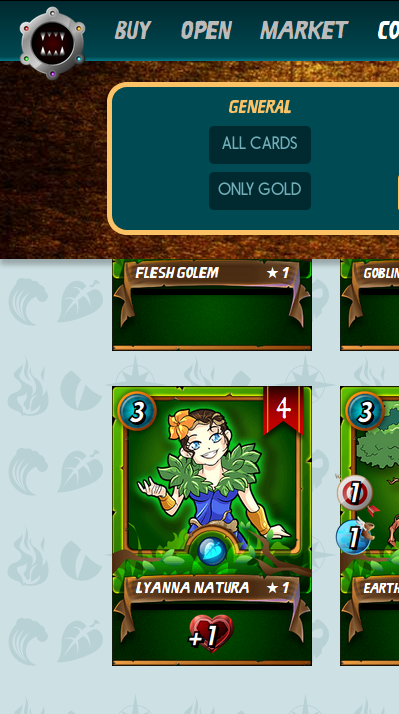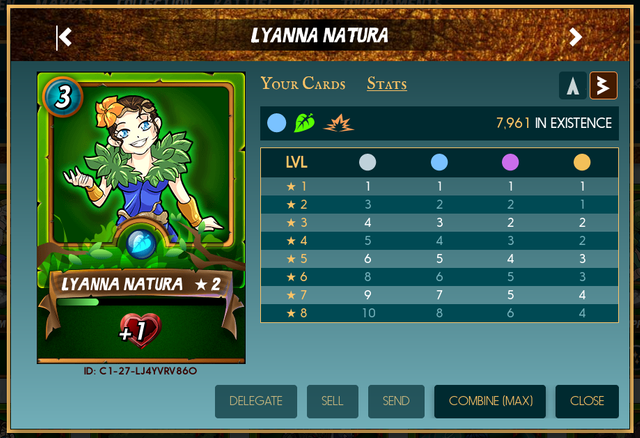 Später warf ich einen dritten Blick in diese speziellen Kampf, den @clove71 erwähnte, und bemerkte, wie spektakulär dieser schon von Anfang an war. Ich habe darüber bereits geschrieben in Zwei Steinsplitter-Orks übten gegenseitig Vergeltung, und beide starben noch in der ersten Runde (31.03.2019). Prismatische Energie erledigte dann ihre Arbeit und besiegte drei Karten.
Wir hoffen, dass dir diese kleine Geschichte gefallen hat. Für mehr davon schaue bitte wieder vorbei.
Dieser Blog-Post in English
Unsere vorherigen Blog-Posts
Einige frühere Blog-Posts, die ich ins Deutschsprachige übersetzte
Unsere vorherigen Blog-Posts in Englisch