In detail two more rated internal monsters battles
Both of us played at a tournament just before and were defeated rather quickly, see [1]. And both of us played our daily quest afterwards. Both with Death Splinter. And since the timing was right, we accidentaly had our third rated internal battle (not counting the internal at that tournament [1]).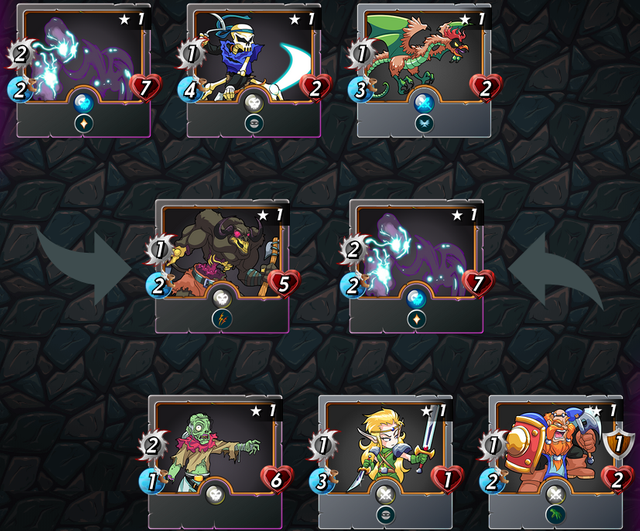 I took the weaker Elven Cutthroat and covered it up with a tougher Animated Corpse in the last row. My luck, because he only had have a Coatrice in his last row.
They all would have fought until their fatigue at round 21 or 22, yet my Grumpy Dwarf and Elven Cutthroat concentrated onte his tank position just after my Animal Corpse suffered from anjadani's last sneak attack.
Review at
https://steemmonsters.com?battle=6de2485517395c96d7da2102578e355c9964a9fb&ref=anjadani
A little after this battle we both entered another rated internal. And this time I got defeated.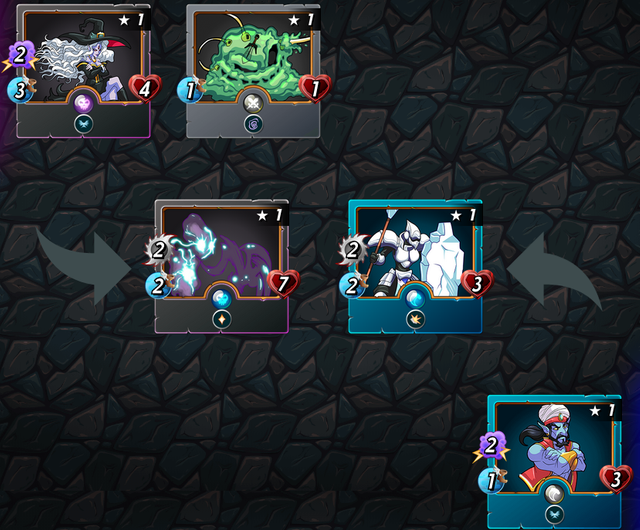 I chose the Water Splinter, just because I wanted to battle with some cards my son had delegated to me, though we had been given only little mana, and I forgot to battle the quest like before. He did not forget and won phenomenally. My tank had been defeated in the first round. See yourself.
https://steemmonsters.com?battle=df0fe2c9cd6a7ee2e7c2d794769b4b1bf4d85499&ref=anjadani
By now I lose interest in telling you about our internal battles. Anyway, if you enjoyed it, let us know, please.
It might be worth some more.
Footnote
Our past blog posts
Some past blog posts I translated into German
Our past blog posts in German