IT'S CONTEST TIME LADIES AND GENTLEMEN ~ WE ARE GIVING AWAY 60+ SHARES TO @STEEMBASICINCOME AND SBD REWARDS! YOU HAVE TO CHECK THIS OUT!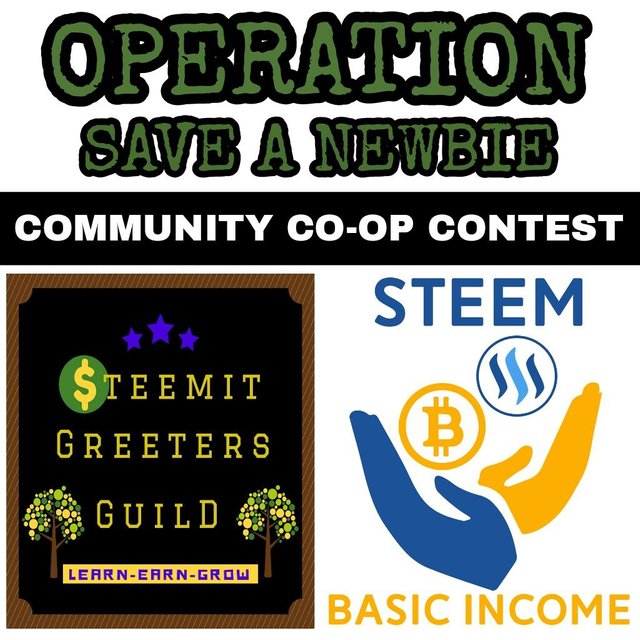 ---
OPERATION SAVE A NEWBIE - A WEEK LONG CONTEST EVENT
COMMUNITY BUILDING CO-OP CONTEST
---
---

---
Ladies and gentlemen, Lucky here, or as you know me on SteemIt, @terminallyill. As the leader and one of the founding fathers of the Steemit Greeters Guild, today has been a very amazing day for not just me, but the guild, in terms of growth. Over the past two days talks have been going around that @greetersguild is finally launching a contest event which will be hosted in house. To suppress the rumors, yes, it is true and I am announcing this event right now for all of you to see first hand. After a few days of planning, me, @cryptkeeper17 and @davemccoy all finally constructed a fool proof way to enrich our communities by battling the Steemit Account Inactivity Crisis all while helping build new Steemians, preparing them for their journey on the platform. After taking to the "streets" of Steemit and educating people of this awesome event, I rounded up sponsors and supporters to give this event the proper start it needs. So here we are, the launch of a week long contest event that has had an incredible amount of work and support dumped into it compliments of a great deal of awesome people across the SteemIt platform. Read along and prepare yourselves to be blown away my friends.....
---

---
WHAT IS OPERATION SAVE A NEWBIE?
Operation Save A Newbie is a community contest event that is designed to guide new Steemit users and help them tap into their true potential, deterring them from leaving the platform and allowing their accounts to become "dead". The Steemit Greeters Guild has created a contest even based on the production and curation of quality content, that will utilize our key functions and give the community an opportunity to participate on numerous levels. Along with the fact we are reaching deep into the community to find these new promising members, we are also supporting and growing a life changing community initiative/program called @steembasicincome by awarding deserving contest winners with shares to the program. These sponsored prizes provide both the recipient and the sponsor of the prize an equal number of shares in the @steembasicincome program, promoting positive and consistent growth in the Steemit community. That is a complete WIN/WIN situation! Thanks to our many sponsors, donors and participants in preparing for this event, we are sure to hit the ground running at full speed!
To give a basic idea on how the contest will go......
The main phase and portion of the contest involves new SteemIt users with a reputation score of under 45, posting links to their latest articles on our contest post in the comments portion of the contest post. The community will be responsible for viewing and voting for the best articles, which will receive prizes accordingly. Members of our communities as well as current Steemit Greeters Guild members will also have the chance to go out and greet new SteemIt users, bringing them to the contest post, which then will accrue rewards for the greeter. The greeters can then prompt these new additions to join in on the curation trails of two SGG founders in order to receive even more rewards. Ideally, it would be nothing for a greeter to make 1 SBD in a day, or more, if they are truly up for the task. Not to mention, they themselves can enter the contest for a chance to win shares to Steem Basic Income. On top of all of these opportunities, there will be bounties places on this post to enhance curation rewards. Operation Save A Newbie is by definition a true community effort and initiative that will do many great things for the Steemit platform!
HOW CAN YOU JOIN IN ON OPERATION SAVE A NEWBIE?
Joining in on the contest is not only easy, but it is completely FREE aside from the time and effort that you put into it. One thing is guaranteed, if you work this contest, it will work for you 😉 There are in total three different aspects of the contest that each and every person is welcomed to join in on. You may feel free to participate in just one portion, or all three if you so choose. Some have a more direct reward for joining in, some are completely reliant on other factors. What I am getting at, is we have a little bit of something here for each person's individual taste, not to mention a sure shot way for new community members to rake in some guaranteed rewards! We also need each and every single person that is able, to come to this post on a daily basis and read the entries that are submitted as well as upvote the comment in which the entry was made if you feel it is deserving of your vote. The only way our contestants will have a chance to win is with the help of their fellow Steemit users!
---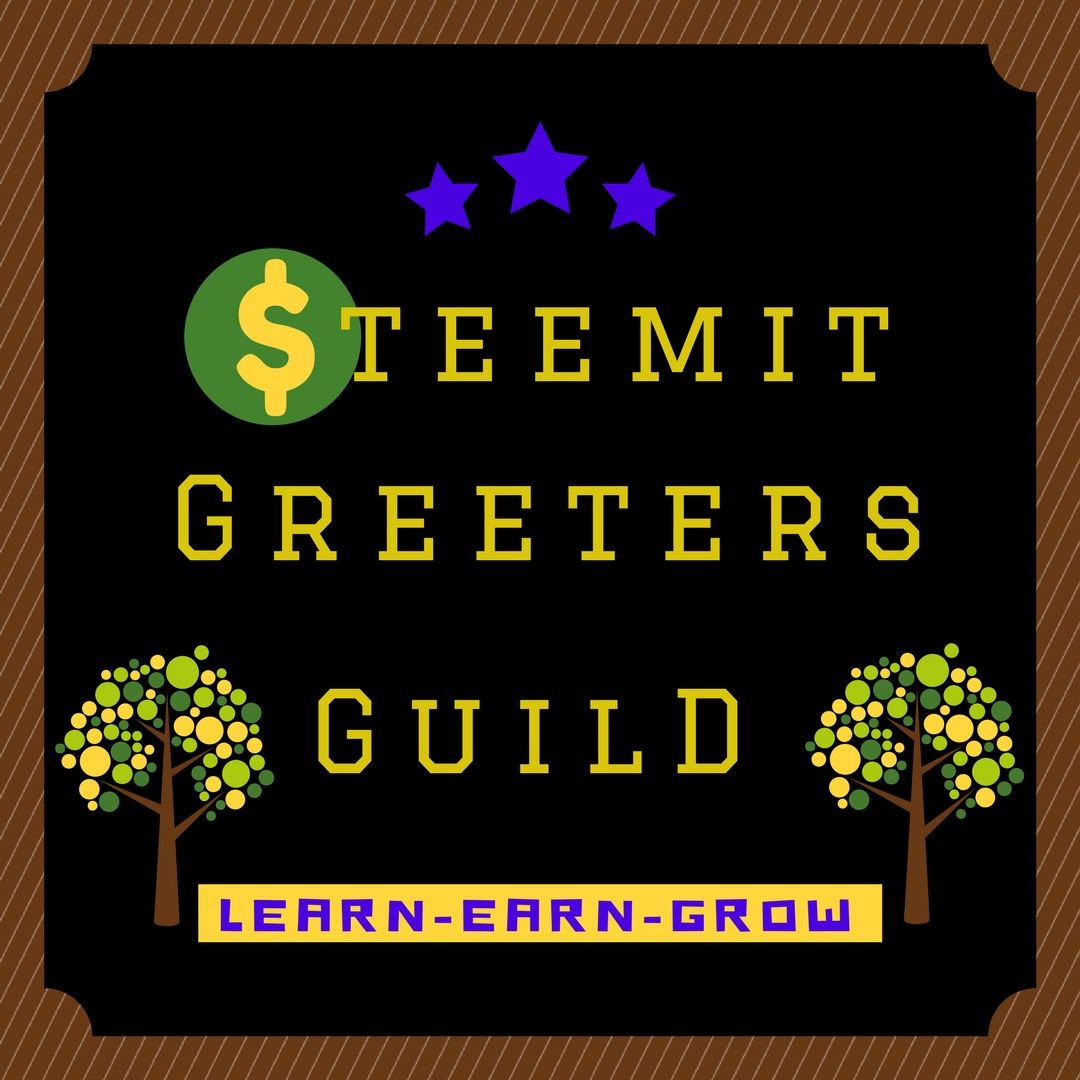 ---
THE MAIN EVENT AND HEADLINING PART OF THE CONTEST
THE SGG QUALITY CONTENT COMPETITION
---
This here is the main event of the contest and is the easiest portion to grasp and get on board with. Basically, we want all of you with a reputation score under 45 to post the link to your highest quality post that you have created in the past 24 hours right here in the comments portion of this contest post. Along with the link, tell us your name as well as how long you have been a registered Steemit user. Feel free to provide your thoughts and concerns in the comment as well, but MAKE SURE IT INCLUDES THE LINK TO THE BEST POST YOU HAVE DONE IN THE PAST 24 HOURS! Every single day you are able to comment the link to a new post just as long as it is withing 24 hours old at the time you enter it in our comments. Please note you can only enter once every day. Once you have posted, it is your duty and responsibility to seek out other people to come and read your work as well as the work of others included in this contest to receive upvotes on the comment. Make sure that you bring people to this post and have them read at the very least your contest entry for the sake of you having the opportunity to win. This contest is dependent on the community supporting it and everyone involved.
---
AVAILABLE PRIZES AND REWARDS FOR THE MAIN EVENT
---
Every single day for the next seven days, the founders of the Steemit Greeters Guild will issue rewards and prizes for the participants of this contest as required. Every day we will select the three entries with the highest amount of upvotes and those entries will be the winners of at least 1 share from @steembasicincome. A single share from SBI is valued at 1 Steem and provides continuous upvotes to the holder, for life! That's not it. At the end of this contest event, we will also select the entry with the absolute highest amount of upvotes award the contestant with 5 shares to SBI!
Aside from the shares to SBI, there is plenty of opportunity to be made with upvotes on your comments as well as your original post from the supporting members of the community. There will also be a minimum of one steem bounty on this post, which issues rewards for the best curation. Let's not forget, the higher this prize pool grows from our generous sponsors, the more you guys can possibly win. We are known to give bonus winnings awat to those who are dedicated to seeing this event succeed as well, so just know, there is plenty of opportunity out here for you all!
---
HOW TO ENTER AND PARTICIPATE IN THE MAIN EVENT
---
STEP ONE - COMMENT THE LINK TO YOUR BEST POST YOU HAVE DONE IN THE PAST 24 HOURS DIRECTLY IN THE COMMENTS PORTION OF THIS POST.
STEP TWO - UPVOTE THIS POST TO SHOW YOUR SUPPORT TO THIS CONTEST EVENT, THE OTHER PARTICIPANTS AND COMMUNITY
STEP THREE - RESTEEM THIS POST TO SHARE WITH THE COMMUNITY AND HELP FIND PEOPLE THAT WILL VOTE YOUR ENTRIES.
STEP FOUR - UPVOTE AND COMMENT ON AT LEAST ONE OTHER PARTICIPANT'S ENTRY INTO THIS CONTEST EVENT
STEP FIVE - GO OUT INTO THE STEEMIT COMMUNITY AND FIND PEOPLE TO COME AND JUDGE THE ENTRIES FOR THIS CONTEST.
---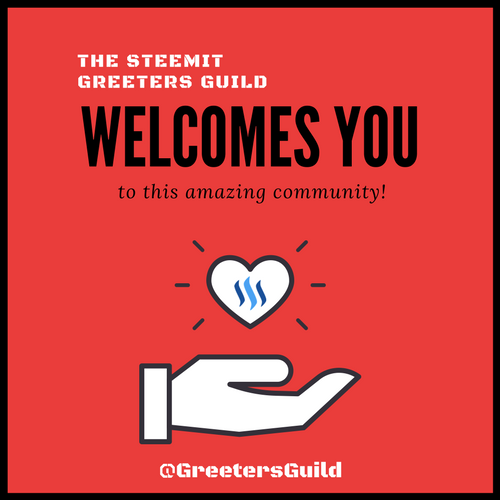 ---
OPERATION SAVE A NEWBIE ~ SECOND EVENT
SGG GREETER MARATHON COMPETITION
---
Aside from the main event for this contest event, the Steemit Greeters Guild and various other sponsors are hosting two full fledged side quests, or additional extensions of the contest. One of these is the deployment of what we call greeters into the Steemit platform to bring new participants into this contest event as well as perform the main duty of the job class, welcome people to Steemit. To summarize, basically an individual such as yourself would go to the #introduceyourself and #introducemyself areas of the Steemit platform and look for new users with quality content and potential. You would sincerely welcome them to the Steemit platform, offering them any assistance they may need in learning or growing. At this point you would then advise them of this contest even which was designed with them in mind, and encourage them to come here and participate in the main event. Each greeter is paid a reward for each new person they bring into the contest event as a participant, as well as rewarded for a few bonus actions from SGG themselves. This is an opportunity for our current greeters to really shine, for prospect greeters to show their skill and for those interested to take up this job class and show us what you are made of!
---
AVAILABLE PRIZES AND REWARDS FOR THE SECOND EVENT
---
Every greeter is rewarded for their work within the platform right off of the bat. For each new contestant you are responsible for bringing to this contest, you will be rewarded 0.05 SBD. Please note that the new contestant has to tag you as the person who referred them to this contest (in their entry or close to it in the comments of this contest post) and they must enter the contest in order for you to receive a payout for doing this. We will be monitoring anyone who states they are participating in this portion of the contest to help make record keeping easier for all of us. As a bonus for doing great work, you will receive a bonus prize of .5 SBD for every 10 participants you bring to the contest and for bringing in 20 new participants you will receive 1 share to SBI, in combination with other rewards. Every single day, the person with the highest amount of referrals to the contest and the best welcomings will be awarded 1 share to SBI. At the end of the contest, we will select the greeter with the highest recorded referrals and they will receive a prize of 5 shares to SBI! Also, if any greeter welcomes and brings in someone who not only participates in this contest but joins SGG and is a productive member, you will receive a special bonus from @terminallyill directly!
---
HOW TO ENTER AND PARTICIPATE IN THE SECOND EVENT
---
STEP ONE - VISIT THE #INTRODUCEYOURSELF AND #INTRODUCEMYSELF AREAS OF THE STEEMIT PLATFORM
STEP TWO - LOCATE NEW STEEMIT USERS WITH QUALITY CONTENT WHO ARE IN NEED OF SUPPORT AND A WARM WELCOME
STEP THREE - SINCERELY AND COMPASSIONATELY WELCOME THESE NEW USERS TO THE COMMUNITY, OFFERING ADVICE, HELP AND SUPPORT.
STEP FOUR - INTRODUCE THESE NEW STEEMIT USERS TO VISIT US @GREETERSGUILD AND TO JOIN IN ON THIS CONTEST EVENT BY ENTERING THEIR WORK IN THE COMMENTS PORTION OF THIS POST.
STEP FIVE - ENCOURAGE THESE NEW USERS TO DO THEIR ABSOLUTE BEST. HAVE THEM TAG YOU IN THEIR ENTRY COMMENT ON THIS CONTEST POST.
---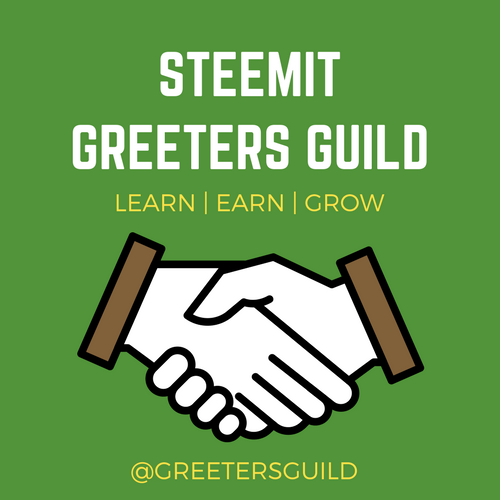 ---
OPERATION SAVE A NEWBIE ~ THIRD EVENT
SGG CURIE TRAIL COMPETITION
---
This is a portion of the contest event that also guarantees payout and is designed to help people interested in greeting. Anyone interested in greeting and that has participated in the Second Event is encouraged to participate in this portion of the contest. This is an easy and sure shot way to earn additional payouts as well as possibly win great prizes. We currently have two curation trails associated with SGG and various other community groups that we are looking to build by bringing in the contestants from the main event, as well as others. Basically, greeters are to have people from the main event, or anywhere in Steemit, go onto SteemAuto and join the curation trails of both @terminallyill and @cryptkeeper17. If you are not familiar with SteemAuto, please click HERE to learn about the program itself and please click HERE to learn about curation trails. For each person that is added to the curation trails, the greeter who brought them in will be rewarded. Like the other portions of this contest, there are bonuses offered and great prizes at stake.
---
AVAILABLE PRIZES AND REWARDS FOR THE THIRD EVENT
---
Every greeter or referring person will be rewarded 0.05 SBD for each person who join ONE trail. If you have someone join both trails, that is a total of 0.10 SBD rewarded to you. We ask that you have your referred person let us know directly that they joined because of you so we can issue your rewards for the task you completed. Every single day we will also monitor the trails and greeters to issue a prize of 1 share to SBI for the most productive greeter in this event. Unlike the other portions of the contest, this portion does not carry a grand prize and instead offers more consistent bonuses to those who utilize what it offers. For every 10 new members to our curie trails (both trails) that you bring in, you will be awarded 1 share to SBI. The first greeter to bring 25 new additions to both curie trails will be awarded 5 shares to SBI. That's not it, @terminallyill himself is going to issue bonuses and rewards as the week progresses to those who stay on top of this!
---
HOW TO ENTER AND PARTICIPATE IN THE THIRD EVENT
---
STEP ONE - FIND A PROSPECTIVE PERSON OR PERSONS TO JOIN THE CURATION TRAILS OR BOTH @TERMINALLYILL AND @CRYPTKEEPER17.
STEP TWO - HAVE THE PROSPECTS JOIN THE STEEMAUTO PROGRAM.
STEP THREE - ONCE ON STEEMAUTO, HAVE THE PROSPECTS GO TO CURATION TRAILS AND SEARCH FOR TERMINALLYILL AND CRYPTOKEEPER17.
STEP FOUR - HAVE THEM JOIN BOTH CURATION TRAILS WITH A VOTE WEIGHT SET AT 100%.
STEP FIVE - ASK THE NEWEST MEMBERS OF THE CURATION TRAILS TO REPORT TO @GREETERSGUILD ADVISING US THAT THEY JOINED BY UNDER YOUR INSTRUCTION.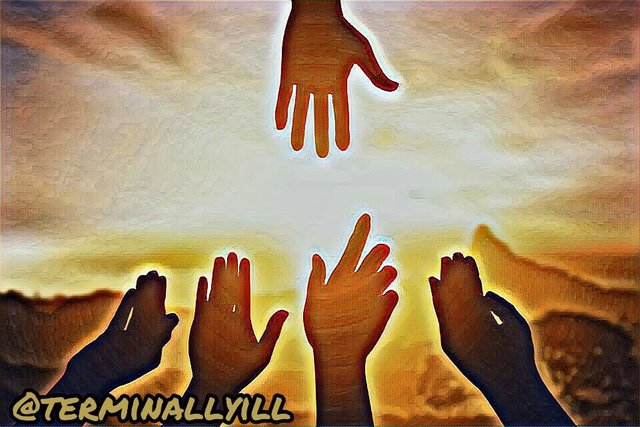 A SPECIAL THANK YOU GOES OUT TO ALL OF OUR SPONSORS WHO PROVIDED PRIZES FOR THIS EVENT!
BECAUSE OF THE GENEROSITY AND COMPASSION OF THESE INDIVIDUALS AND GROUPS, THIS CONTEST EVENT IS ABLE TO BLESS THE LIVES OF MANY PEOPLE ON A LARGE SCALE!
MAKE SURE YOU REACH OUT TO THEM TO THANK THEM FOR THEIR DONATIONS!
@greetersguild
@breakthecycle
@dynamicsteemians
@cryptkeeper17
@davemccoy
@zipporah
@thedarkhorse
@ntowl
@cyemela
@basicstoliving
@penchichmena
@steemfunder
@terminallyill
@magicalmoonlight
@smylie2005
@paulag
@josephsavage
@herryazmi11
@gamsam
@f3nix
@samueldouglas
@bashadow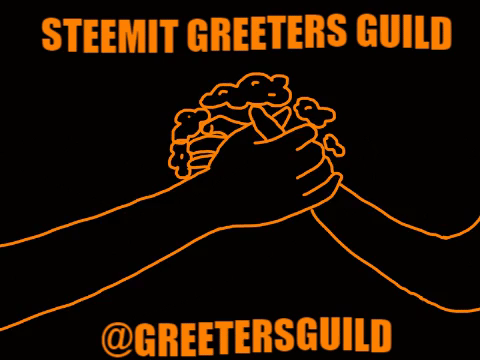 ---

---
There it is my friends, the contest event of 2018, right here in your face 😉 This event has been brought to all of you compliments of the Steemit Greeters Guild as well as several sponsors across the Steemit platform. Every single day at 10:00 PM Eastern Standard Time is the cut off for the days entries and activities to be in and recorded. This contest is over at the time of post payout. Be sure to get your entries in now and if you have too high of a reputation score to enter, find yourself a Steemian with a rep score under 45 and bring them to the contest. This is a certified community co-op, of the community and for the community in all aspects. Let's go ahead and get it in motion ladies and gentlemen. Visit us @greetersguild for updates through the week and please reach out to us if you have any questions or comments regarding it. Good luck everyone!
---

---