Hello!!

Sunday family lunches at my mother's home usually mean a roast in the oven! You know I love it, and that was what we did.

Olá!!

Os almoços de Domingo em familia na casa da minha mãe normalmente incluem um assado no forno! Vocês sabem como eu adoro, e foi isso que fizemos.
This Sunday I (we) cooked | Este Domingo preparei (ámos):
Turkey leg in the oven with sweet potato | Perna de perú no forno com batata-doce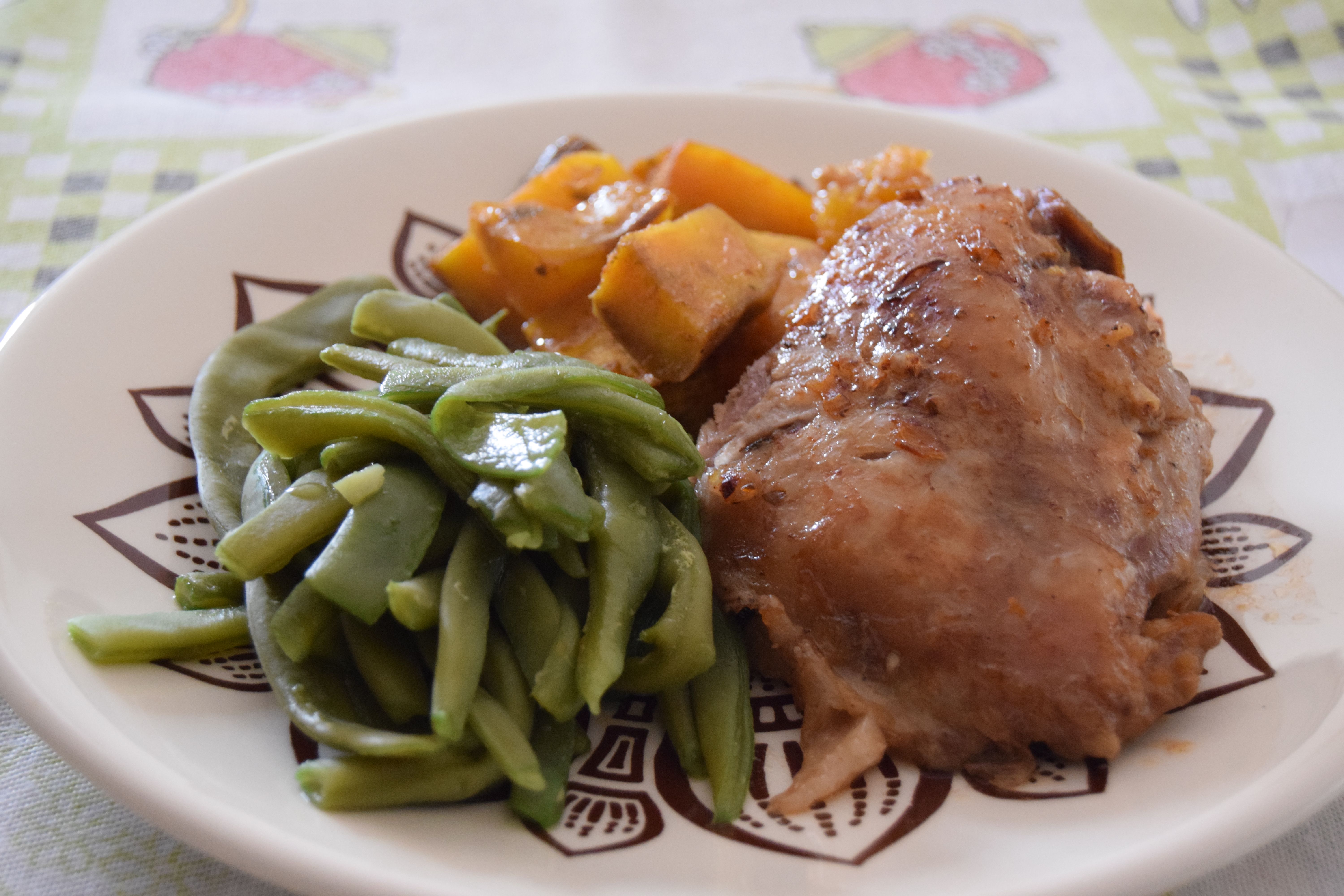 Figure 1 - SundayCook #34 - Turkey leg in the oven with sweet potato | Perna de perú no forno com batata-doce
| | |
| --- | --- |
| We love sweet potato (I only found it a couple of years ago) and we choose this one to roast with the turkey leg. It only has one inconvenient, it can get a bit dark which may look less appealing, but we didn't care. It tastes good!! | Nós adoramos batata-doce (eu só o descobri à poucos anos atrás) e escolhemo-la para acompanhar o nosso assado de perú. Tem apenas um inconveniente, tende a ficar com manchas escuras o que a pode tornar menos apelativa, mas não nos importámos. Sabe bem!! |
Ingredients | Ingredientes:
1 kg turkey leg | - 1 kg de perna de perú
white wine (to taste) | - vinho branco (a gosto)
olive oil (to taste) | - azeite (a gosto)
juice of one lemon | - sumo de um limão
1 kg of sweet potatoes | - 1 kg de batatas doces
black-pepper (to taste) | - pimenta preta a gosto
sweet-pepper (to taste) | - massa de pimentão (a gosto)
parsley (to taste) | - salsa (a gosto)
1 bay leaf | - 1 folha de louro
6 cloves of garlic | - 6 dentes de alho
1 medium onion | - 1 cebola média
salt (to taste) | - sal (a gosto)
Directions
| | |
| --- | --- |
| 1 - Season the turkey leg in the night before with white wine, juice of one lemon, black-pepper, sweet-pepper, parsley, garlic, and salt. Leave it covered in the fridge during the night. | 1 - Temperar a carne de perú na noite anterior com vinho branco, sumo de um limão, pimenta-preta, massa de pimentão, salsa, alho e sal. Cobrir e refrigerar no frigorifico durante a noite. |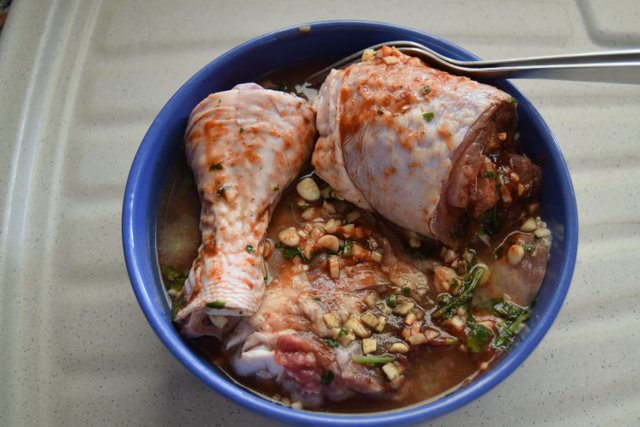 Figure 2 - Turkey leg seasoning| Tempero da perna de perú
2- Chop the onion and place it on a baking tray.
3 - Place the turkey leg on the baking tray, add the bay leaf and drizzle with olive oil.

2 - Picar a cebola e colocar no fundo de um tabuleiro de ir ao forno.
3 - Colocar o perú no tabuleiro, juntar a folha de louro e regar com azeite.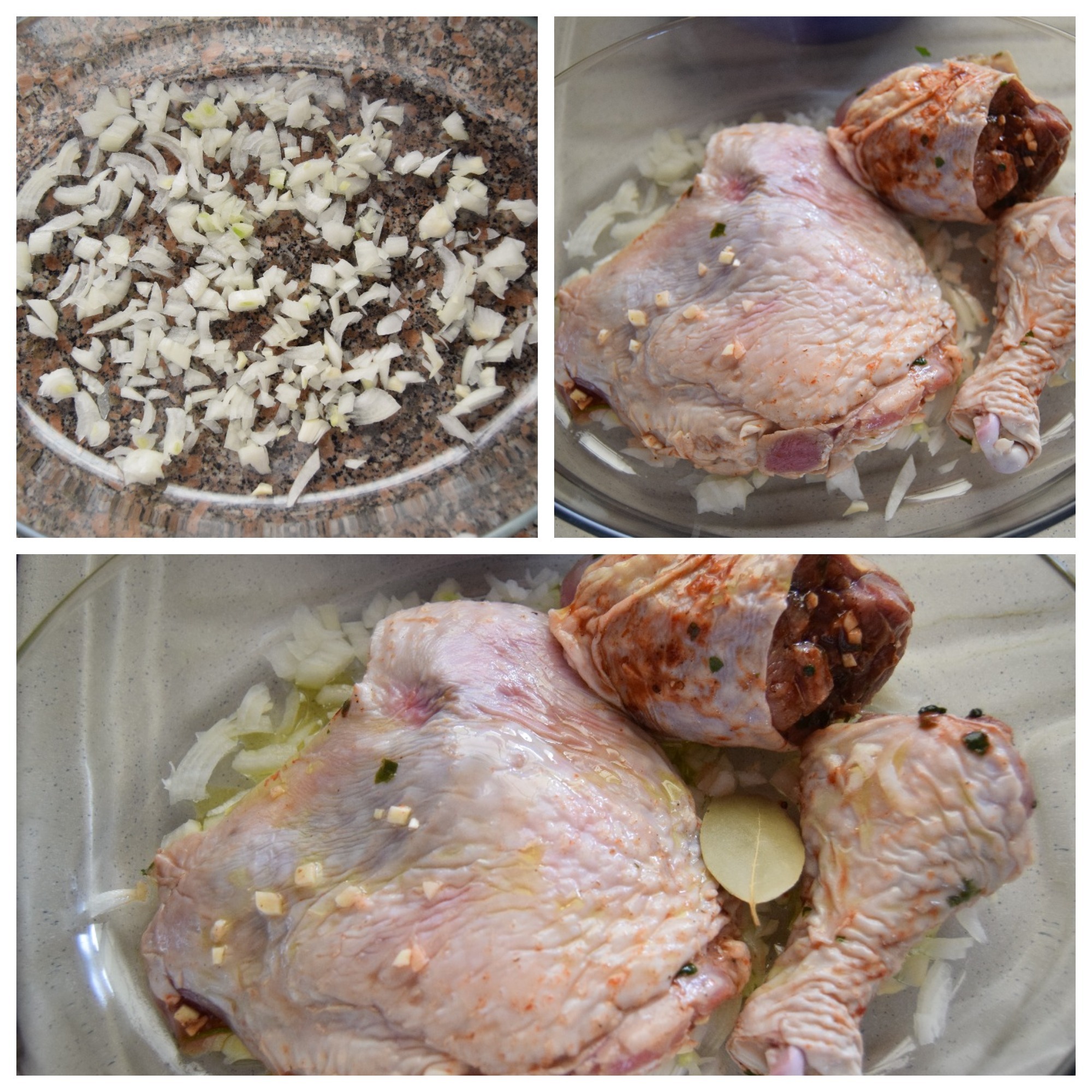 Figure 3 - Preparing the baking tray | Preparação do tabuleiro de ir ao forno
4 - Meanwhile unpeel, wash and cut the sweet potatoes into large pieces.
5 - Cover the sweet potatoes with the marinade.

4 - Entretanto descasque, lave e corte a batata doce em pedaços grandes.
5 - Cobrir a batata doce com a marinada.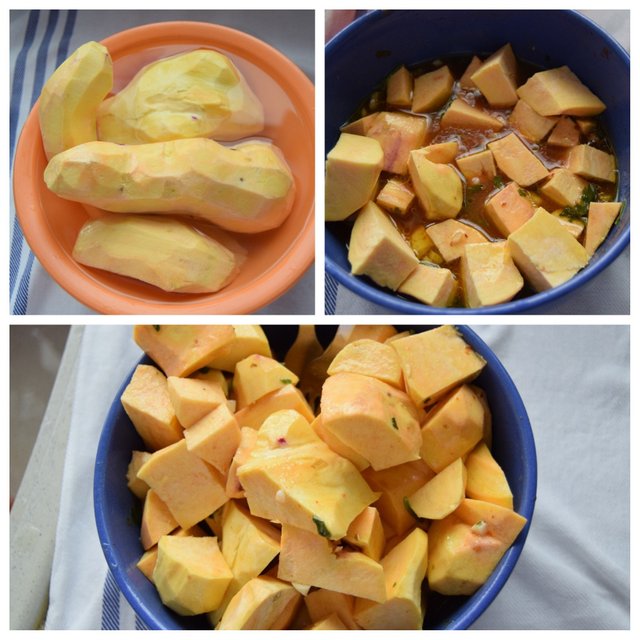 Figure 4 - Sweet potatoes preparation | Preparação das batatas doces
| | |
| --- | --- |
| 6 - Place the potatoes​ and the marinade in the baking tray. | 6 - Colocar as batatas e a marinada no tabuleiro. |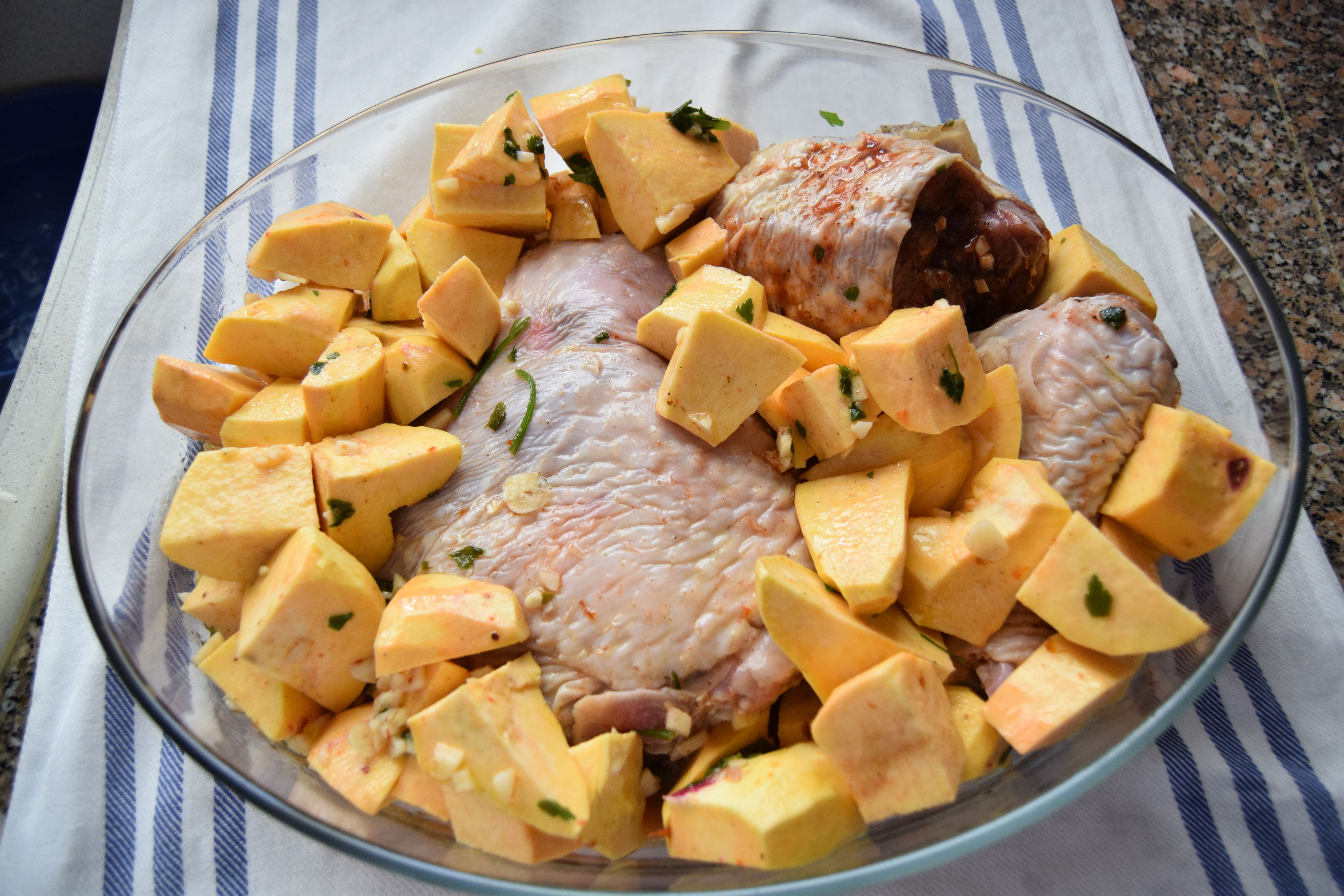 Figure 5 - Placing the potatoes in the baking tray | Colocação das batatas no tabuleiro
7 - Bake in a 180ºC pre-heat oven until golden brown, about 1 hour and 30 minutes.
8 - Drizzle occasionally the turkey leg and the potatoes with the sauce.

7 - Assar em forno pré-aquecido a 180ºC, até ficar dourado, durante cerca de 1 hora e meia.
8 - Regar o perú e as batatas com o molho de vez em quando.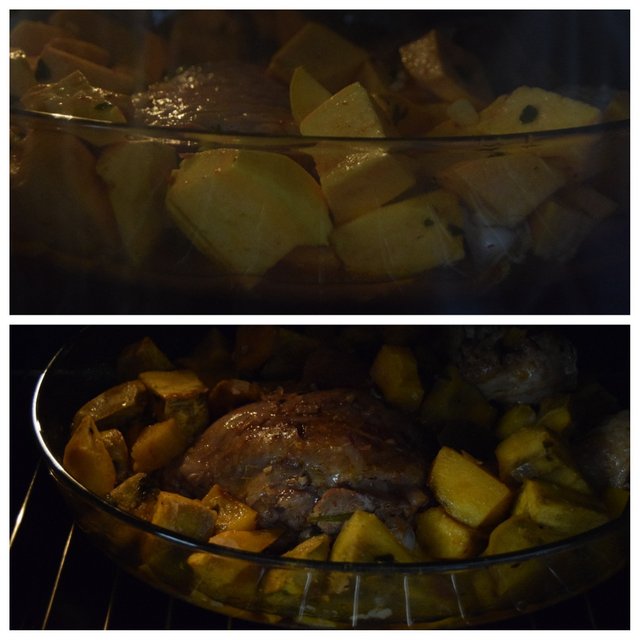 Figure 6 - Roasting in the oven | Assado no forno
It's ready to serve!! | Está pronto a ser servido!!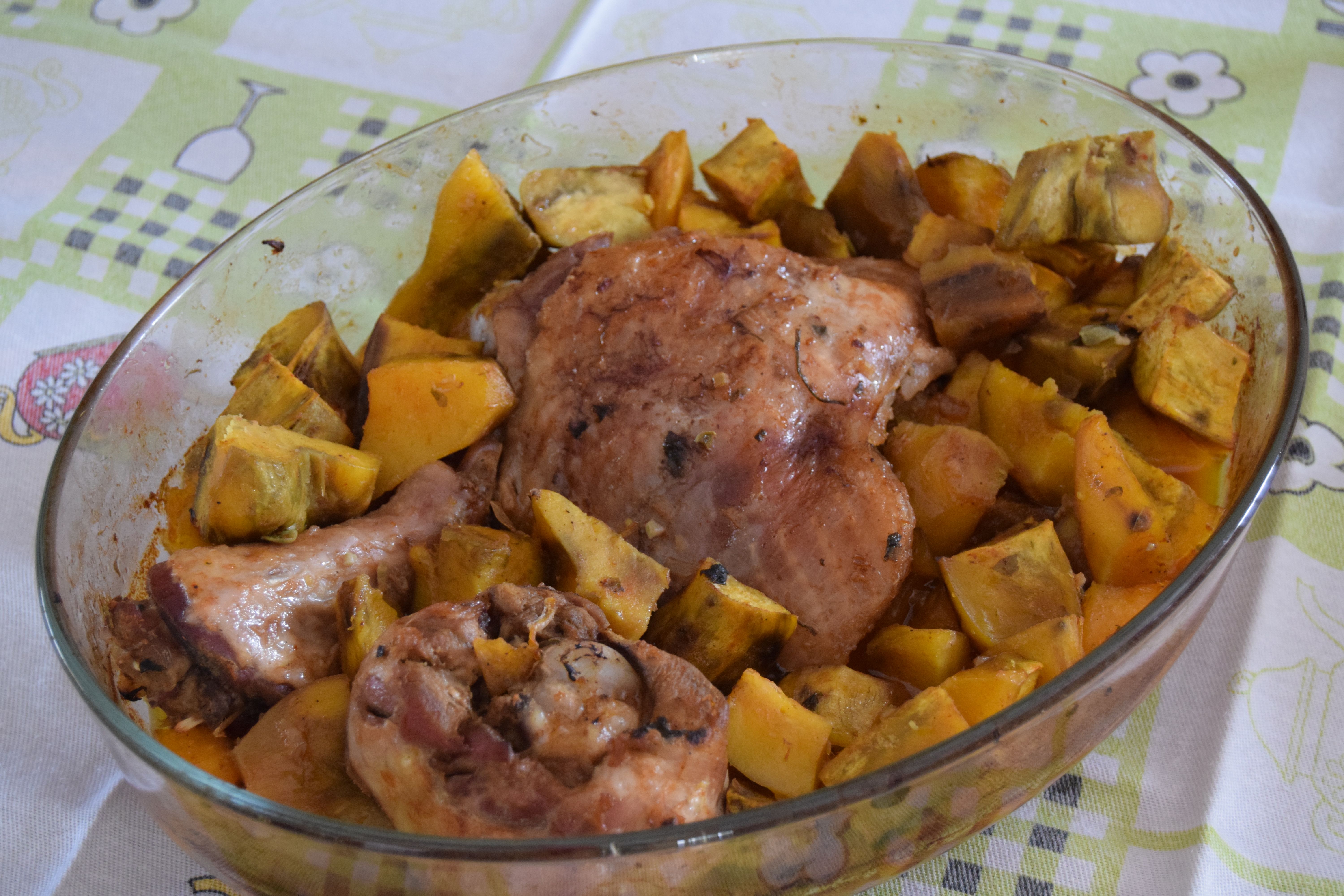 Figure 7 - At the lunch table | Na mesa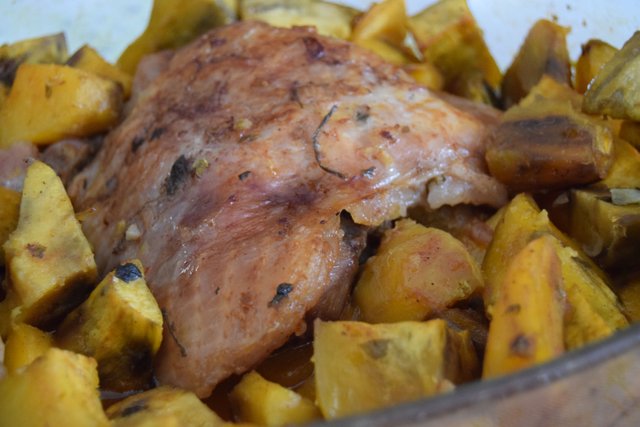 Figure 8 - Dish detail | Detalhe do prato
We love to add some greens to the dish and we cooked green beans. | Adoramos adicionar verdura aos pratos e cozemos feijão-verde.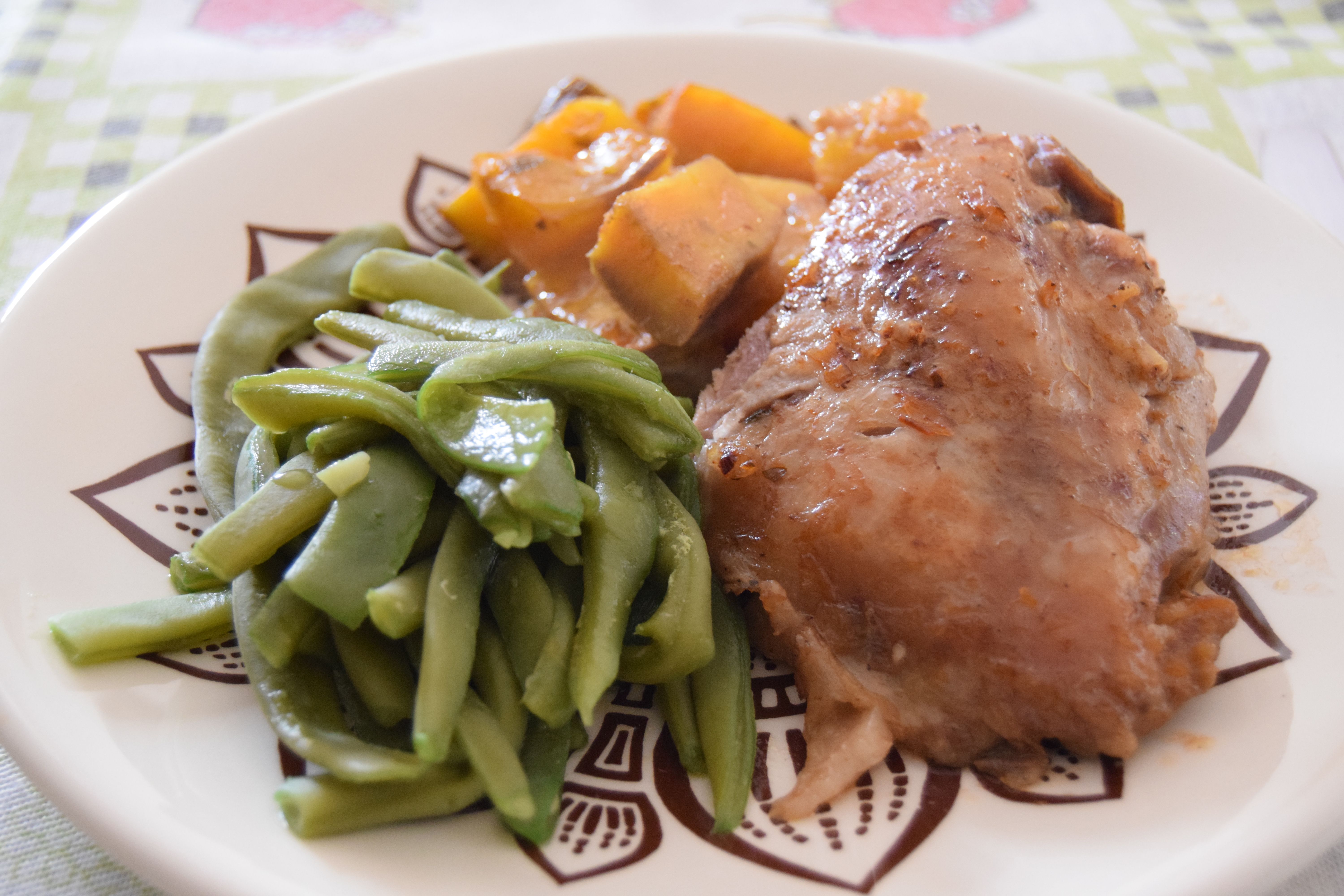 Figure 9 - Turkey leg with sweet potato and green beans | Perna de perú com batata-doce e feijão verde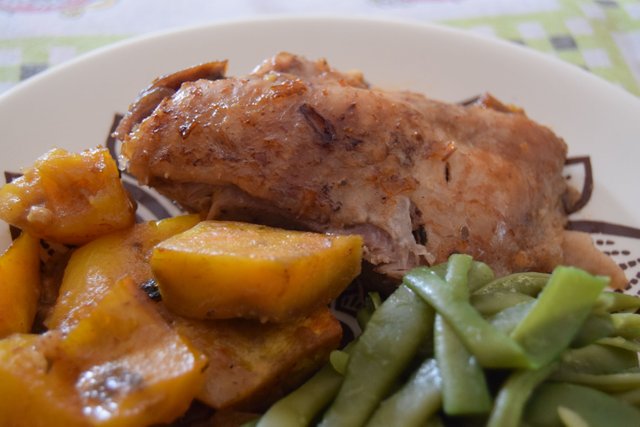 Figure 10 - Turkey leg with sweet potato and green beans - detail | Perna de perú com batata-doce e feijão verde - detalhe
I will come back with another delicious Sunday cook :D
Stay tuned!!
What is Sunday Cook?!
This Sunday Cook project began with a strong will to contribute to Steemit with my personal view of Portuguese cuisine. I really believe we have plenty of good food. Despite I'm not a professional or nothing similar, I can assure that I'm doing my best, and hopefully, I'm improving my skills too!
On Sundays (cold Sundays), I like to prepare more elaborate and delicious food. It requires time and patience. Usually, I cook some traditional Portuguese food, or at least with Portuguese inspiration :) I try to do it in a healthier way, using the minimum fat as possible, and normally I pick some recipe and transform it. During the week I don't like to spend much time cooking (no time at all), that's why I get totally motivated to cook on Sundays!!
---
PORTUGUÊS
---
Eu voltarei com outro SundayCook delicioso :D
Fiquem atentos!!
O que é o Sunday Cook?!
Este projeto iniciou-se com uma grande vontade de contribuir para o Steemit com a minha visão pessoal da cozinha Portuguesa. Eu considero que temos excelentes pratos. Apesar de não ser profissional nem nada que o valha, garanto que tenho feito o meu melhor, e espero estar a melhorar os meus dotes culinários!
Nos Domingos (quando está frio), gosto de preparar comida mais elaborada. Requer tempo e paciência. Normalmente, cozinho pratos da cozinha tradicional Portuguesa, ou pelo menos inspirados na mesma. Tento cozinhá-los de uma forma saudável, usando o mínimo de gordura possível e normalmente pego numa receita e adapto ao meu gosto. Durante a semana não gosto de perder tempo a cozinhar (nada mesmo), e é por isso que me sinto motivada a cozinhar nos Domingos!!
---
Links for previous posts | Lista de links para posts anteriores:
---
---
Thanks to @steemitboard for creating this awesome badges!
---









---
---