Hello, Steemian fellows!
Two weeks ago she posted The Great Willamette Valley Ice Storm of '16 - 9 - Garden Plants - 12 original photos and told how her Portuguese Kale took the ice like a champ.
I don't know why, but as Portuguese women I felt (SO) proud!!
Portuguese people are always complaining about everything, but we are tough!! (One of these days I would like to tell more about portuguese people features)
Portuguese Kale...
It's very traditional with codfish for the Christmas night, but we also use it in a great soup - Caldo verde (and other amazing recipes)!
If you ever visited a "Casa de fados" in Lisbon you probably know what I'm talking about!! It's also possible to find a great Caldo verde in "A Merendeira" placed at Av. 24 de Julho, nº 54 G, Santos-o-Velho, 1200-868 Lisboa from 7 p.m. to 7 a.m!! Yes, it's opened during the night and it's possible to go after a night in the disco!! I totally recommend :)
Enough of "how Portuguese food is great and where you can find it"! ;)
Traditionally, caldo verde only has potatoes, onions, garlic, cabbage, chorizo and olive oil. You can check a recipe here.
I like to have the turnip flavor and this Sunday I also substituted​ some potatoes by zucchini and cauliflower (I need to reduce potatoes from my diet).
This Sunday I cooked
Portuguese green soup (Caldo verde)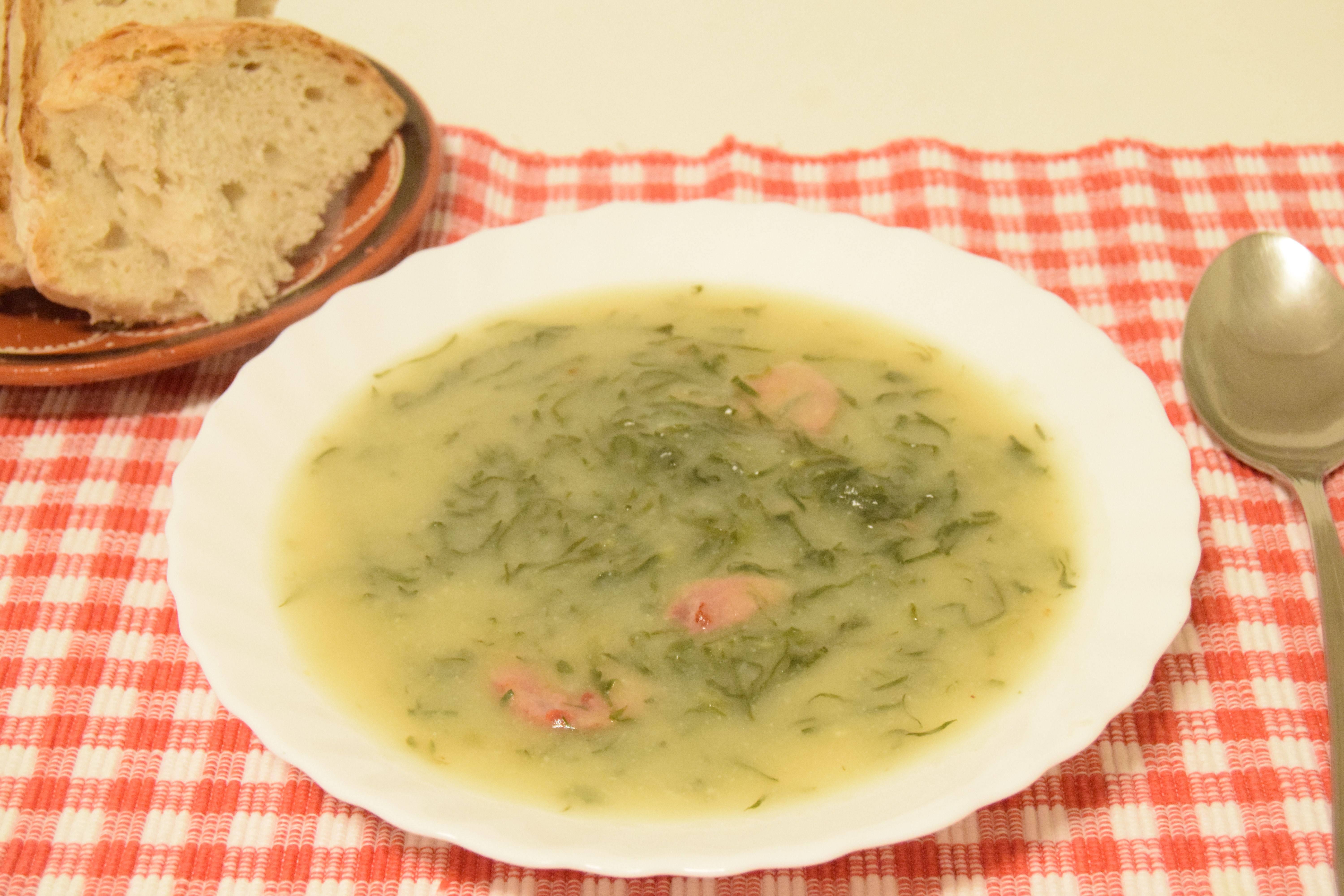 Ingredients
2 medium onions
4-5 garlic cloves
1/2 of one cauliflower
2 turnips
3 medium potatoes
1 zucchini
250 grams shredded portugues kale
150-170 g of portuguese chorizo (Alentejo region preferently)
olive oil and salt (to taste)
water to cover the vegetables in the pot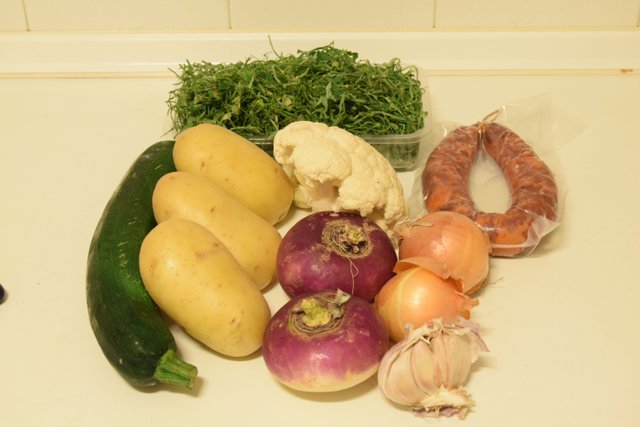 As you see, it's possible to buy shredded portuguese kale at any local market.
Preparation
Unpeel and chop the onion and garlic cloves. Put them in a pan with olive oil and let it fry for about 3 minutes. Add the chorizo and let it fry a bit more...(oohhh, the aromas, so good).
Peel and wash the potatoes, turnip and zucchini. Place it cut into pieces in the pan and cover, let it cook for 3-4 minutes. Add the cauliflower, season with salt and cover the vegetables with water to cook. When starts boiling, reduce to medium-low heat and cook for about 15-20minutes.

Remove the chorizo to a plate and put aside.
Remove the pan from heat and blend the soup until creamy. Place it back on the stove over medium-high heat. When starts boiling, reduce to low heat and add the portuguese kale (carefully washed). Cook about 10-15 minutes with the pan covered, stirring ccasionally.

Cut the chorizo into round slices, add it to the pan, stir and turn off the heat.

It's ready!! Let's serve it!!
Facts: Sunday cooks always have a great aroma, and this one goes fine with homemade bread. Enjoy!!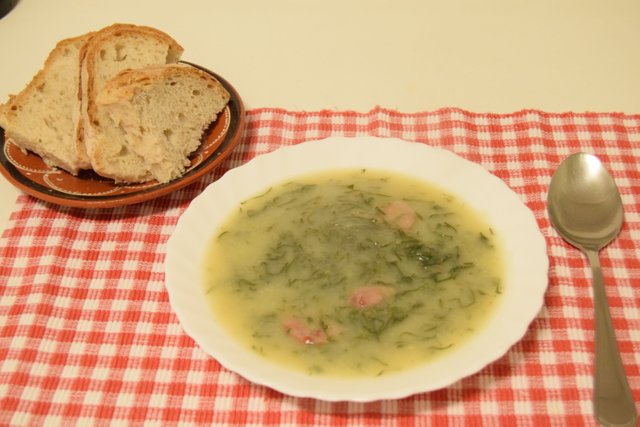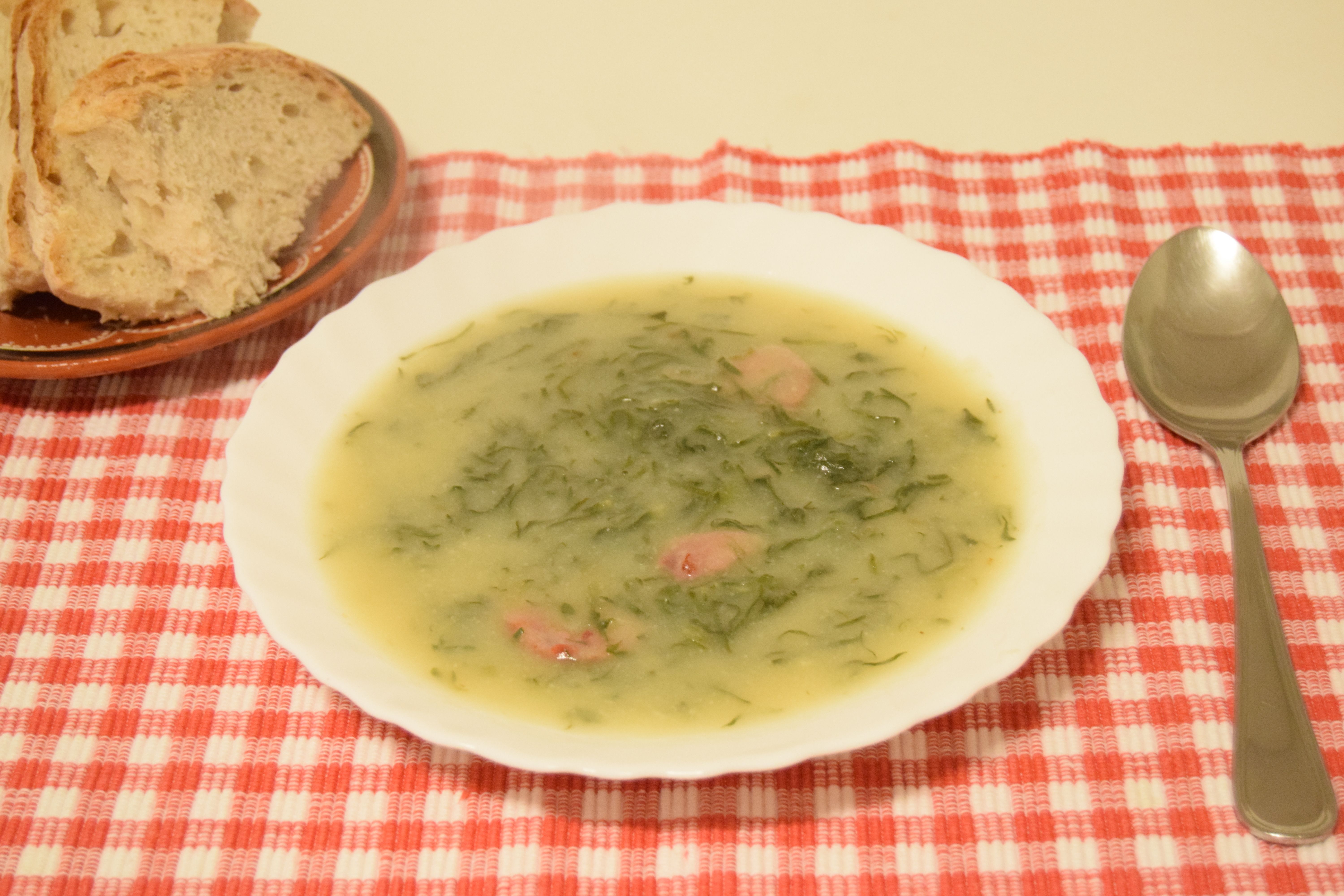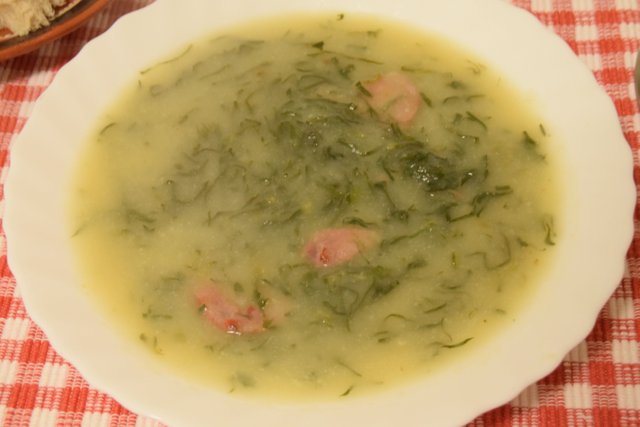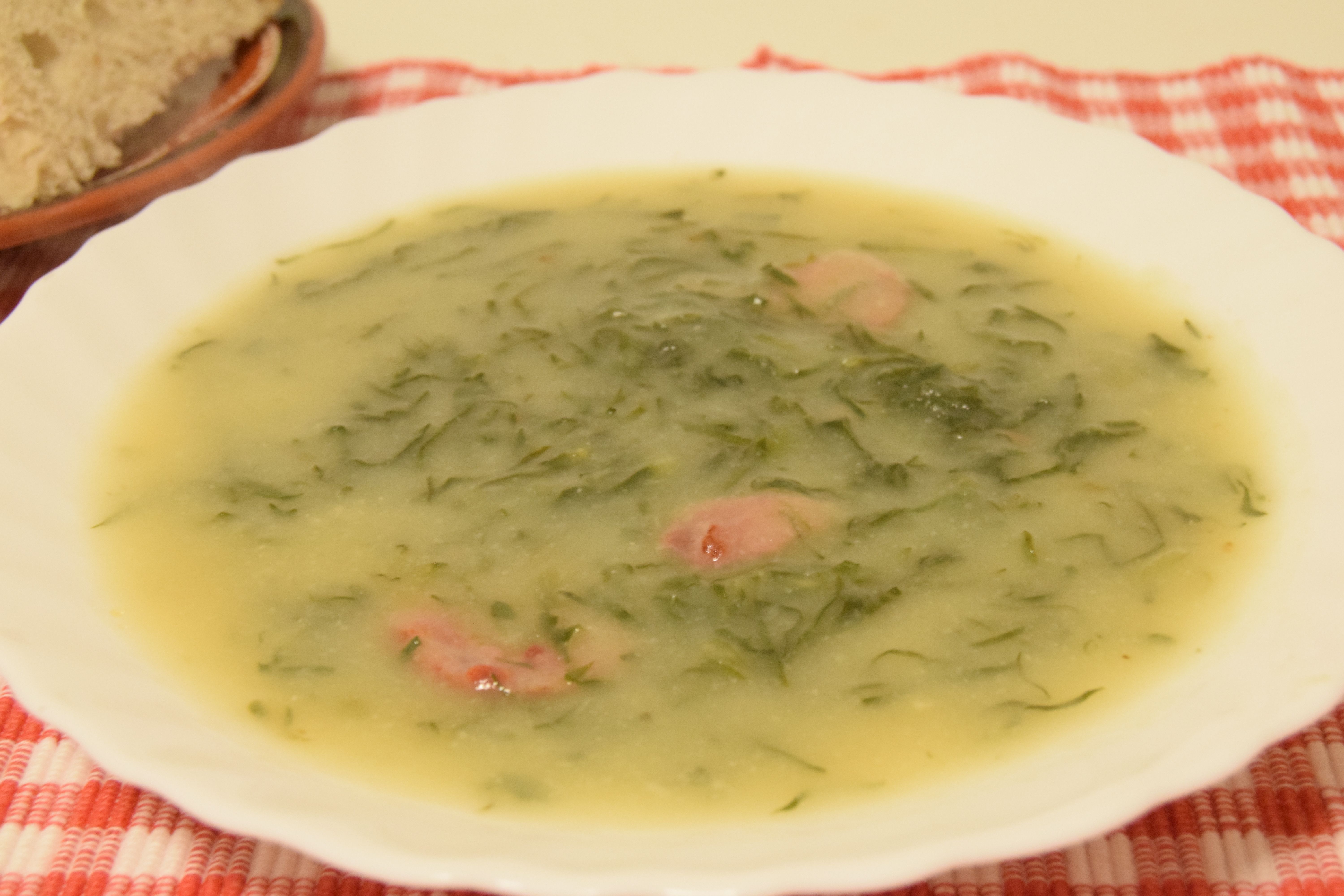 I will come back with another Sunday cook delicious :D Stay tuned!!
---
What is Sunday Cook?!
These Sunday Cook project began with a strong will to contribute to Steemit with my personal view of Portuguese cuisine. I really believe we have plenty of good food. I'm not a professional or nothing similar, but I can assure that I'll do my best! On Sundays, I like to prepare more elaborate and delicious food. It requires time and patient. Usually, I cook some traditional Portuguese food, or at least with Portuguese inspiration :) I try to do it in a healthier way, using the minimum fat as possible, and normally I pick some recipe and transform it. During the week I don't like to spend much time cooking (no time at all), that's why I get totally motivated to cook on Sundays!!
---

BADGES Courtesy of @elyaque