Since I was a child my mom cooked more elaborate dishes on Sundays. Probably because she had a catholic education and Sunday is a family day.
During university time, as I passed some weekends in Évora, I started my own Sunday cooks, guess it comforts me. My last roommates in Lisbon, when I left to Évora, said they would miss my Sunday fragrant cooks...so that's when I realised I really had that routine!!
What is Sunday Cook?!
On Sundays, I like to prepare more elaborate and delicious food. Usually, I cook some traditional Portuguese food, or at least with Portuguese inspiration :) I try to do it in a healthier way, using the minimum fat as possible :p
During the week I don't like to spend much time cooking (no time at all), that's why I get totally motivated to cook on Sundays!!
I though it would be nice to share this with Steemit community. This is Sunday n.º 1!
Hope you enjoy!! :)
This Sunday I cooked:
- Roasted Chicken
Ingredients
chicken (2,5 kg)
3 lemons
1 big onion
garlic
black pepper
red-pepper (a bit spicy)
sweet-pepper
salt
olive oil
laurel
parsley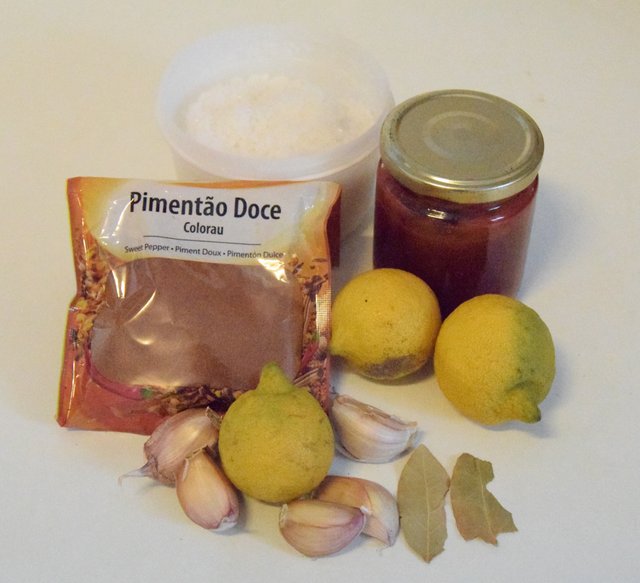 Preparation
If you want the chicken to get flavour, you'll need to season it with lemon juice, chopped garlic, black pepper, red-pepper, sweet-pepper and salt, a couple of hours before. Usually, I do it on Saturday afternoon/ night, and put it in the fridge.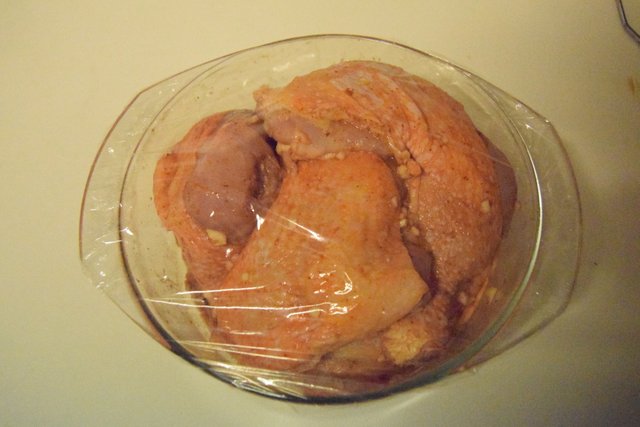 Pre-heat the oven 180 ºC - 200ºC.
Pick a roaster tray and cover it with sliced onion. Then join the chicken, seasoned gravy, laurel, and parsley. Add the olive oil and it is ready to go to the oven (180ºC), for about 1h30m!
I like to watch the roasting process, and for more flavour, we can sprinkle the chicken with the sauce accumulated in the tray :p
When cooked, serve it :) This week the perfect combination was cabbage and white rice, but feel free to eat it with spaghetti, mashed potatoes or just vegetables!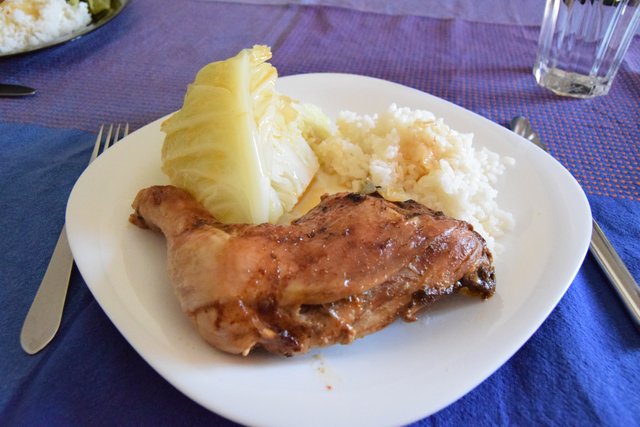 Hope you enjoyed this sharing!! I can assure you this was pretty yummy!!
I will come back with other Sunday cook delicious :D Stay tuned!!