What is Sunday Cook?!
On Sundays, I like to prepare more elaborate and delicious food. Usually, I cook some traditional Portuguese food, or at least with Portuguese inspiration :) I try to do it in a healthier way, using the minimum fat as possible, and normally I pick some recipe and transform it. I like to make it practical and leave the minimum dishes to wash...as I don't have a dishwasher machine!
During the week I don't like to spend much time cooking (no time at all), that's why I get totally motivated to cook on Sundays!!
---
This Sunday I cooked
Codfish with vegetables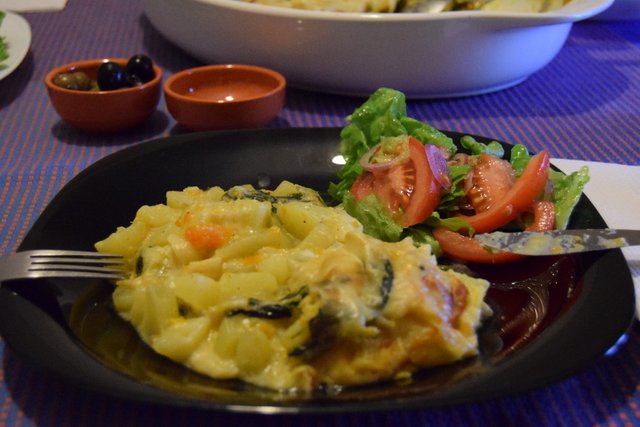 Did you know Portugal is one of the countries with the highest seafood consumption per capita in the World?
Codfish (salted and dried), represents around 40% of the Portuguese seafood consumption (6 Kg per capita), although it does not exist in Portuguese waters. Portuguese people are proud to cook codfish in 1000 different ways!!
My first idea in the morning was to cook codfish with turnip greens and, cornbread...but I forget I didn't have cornbread anymore! (But I promise I will do it as soon as possible...(as soon as I find a good cornbread)!!
I had to choose another recipe, with​ fried potatoes...but since I don't like to fry things at home, I changed the recipe to a healthier version, but tasty as it should be!! (I'm not on a diet, I couldn't, I love to eat..​.so I try do be wise in my choices!)
This is what you need if you want to cook:
Ingredients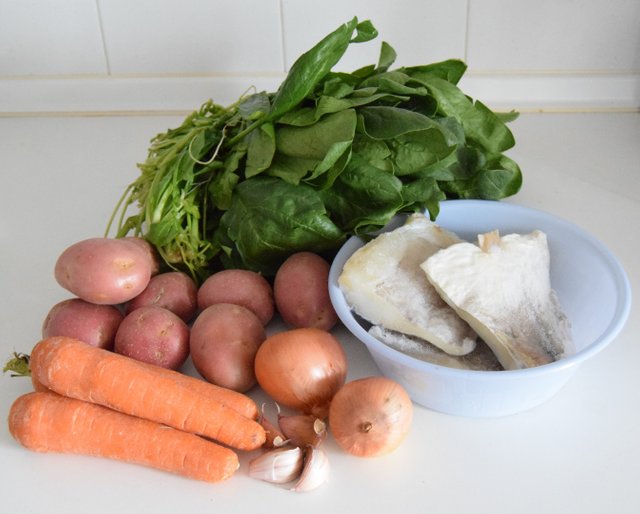 600 g codfish (unsalted)
fresh spinach
8 medium potatoes
2 carrots
2 onions
4 garlic cloves
olive oil
laurel
500 ml bechamel sauce (40 g butter + 40 g flour + 0,5 l milk)
Preparation
1- Boil the codfish and potatoes in different pans.
2 - Put the potatoes aside and carefully remove the fish bones.
3 - Stir the onions, garlic, and laurel with a generous amount of olive oil. Add the cod​fish.
4 - Add the chopped carrots and after a while the spinach.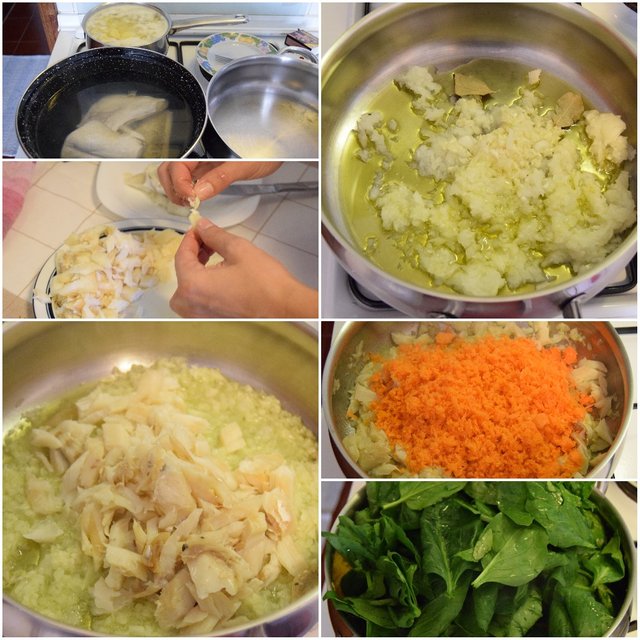 5 - Pre-heat the oven 180 ºC. Prepare the bechamel sauce while spinach is cooking.
6 - Add the potatoes and mix it gently.
7 - Put in on a baking​ tray and cover with bechamel sauce.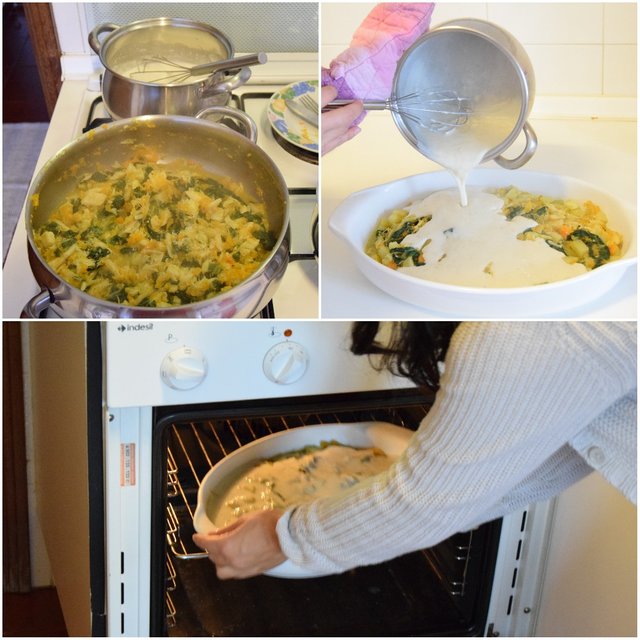 8 - Put in the oven till it gets toasted.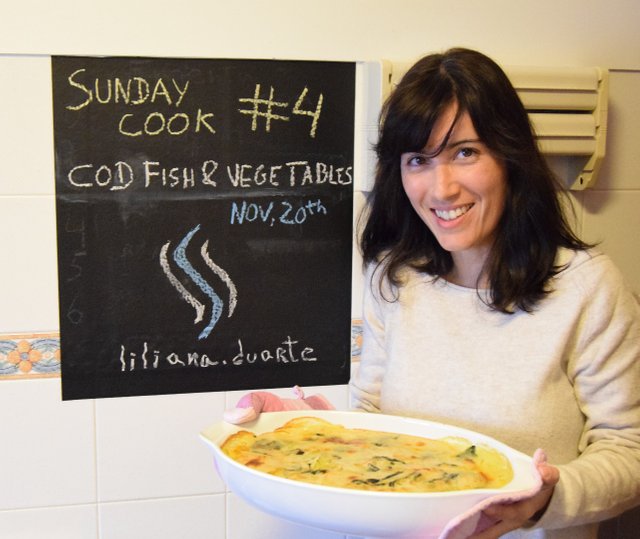 I like to serve this with a lettuce and tomato salad and olives :)
Hope you enjoyed
This recipe takes time...you better get some help if you want to do it!! I had a lot of work today, but it was worth the effort !!
Proud :)
I will come back with other Sunday cook delicious :D Stay tuned!!