Hi Steemian fellows! For those of you that follow my Sunday Cooks you're probably wondering why am I cooking a British sweet and not a portuguese one!
Actualy, I do not cook many sweets and desserts, but I really enjoy this apple dessert, it's easy to cook and I also add my portuguese touch!
Well, but it's Sunday and I also cooked a great main dish!
This Sunday I cooked
- Apple crumble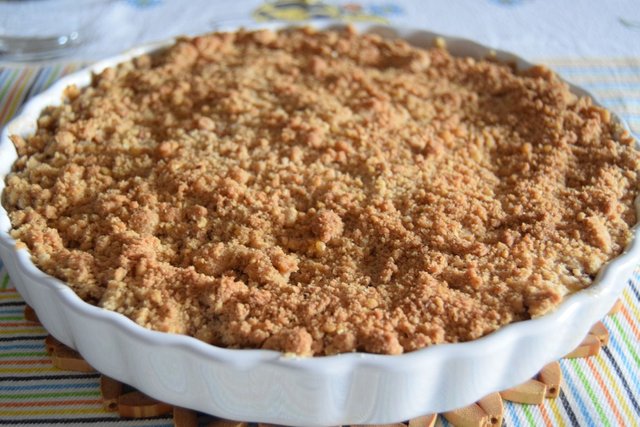 Did you know that crumbles were popular in Britain during World War II??
I didn't. It seems the topping was an economical alternative to pies due to shortages of pastry ingredients as the result of rationing source.
Probably you know different recipes, this is my own version.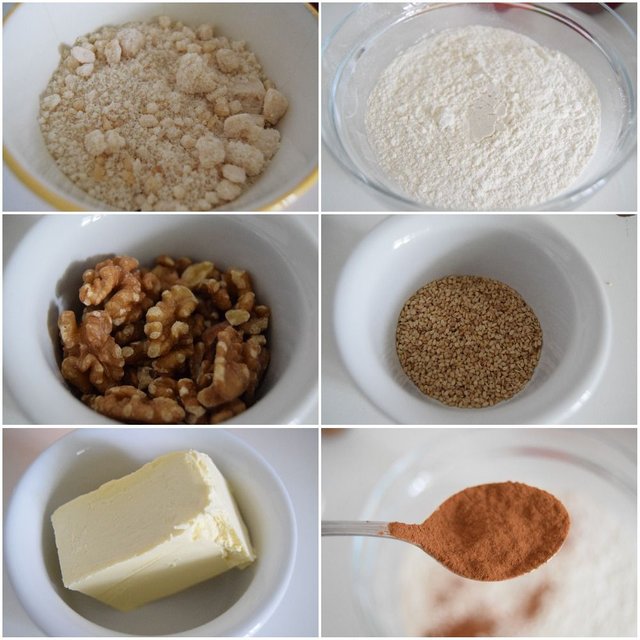 Ingredients
6 large apples (about 1 kg)
200 g of brown cane sugar
200 g of flour
100 g of margarine
1/2 lemon, juiced
50 g of walnuts roughly chopped
2 tablespoons of sesame seeds
1 teaspoon ground cinnamon

Preparation
Preheat the oven the oven at 180°C / (350ºF)
Peel, core, and chop the apples into small pieces. Put in in a baking dish, sprinkle with the lemon juice and cover with aluminum foil. Put in the oven about 20 to 30 minutes to get the apples softer. Set aside.

Meanwhile in a large bowl mix together the sugar, flour, sesame seeds, walnuts and the cinamon.

Warm the margarine in the microwave and add it to the previous. Mix until pea-sized lumps are formed.

Cover the apples evenly with the mixture and bake until apples are bubbly and topping is golden brown, about 30 to 40 minutes.

6. It's ready to serve!!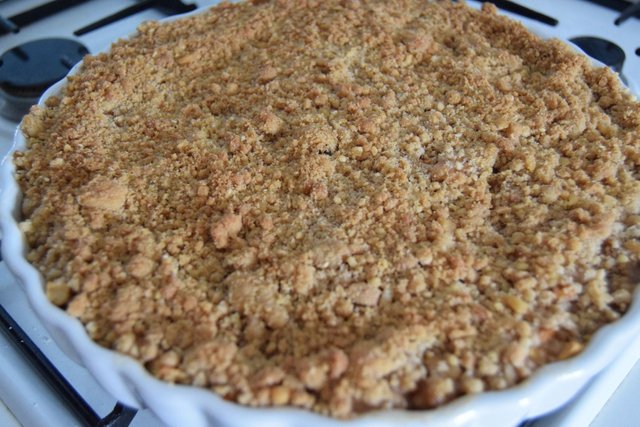 The topping looks great!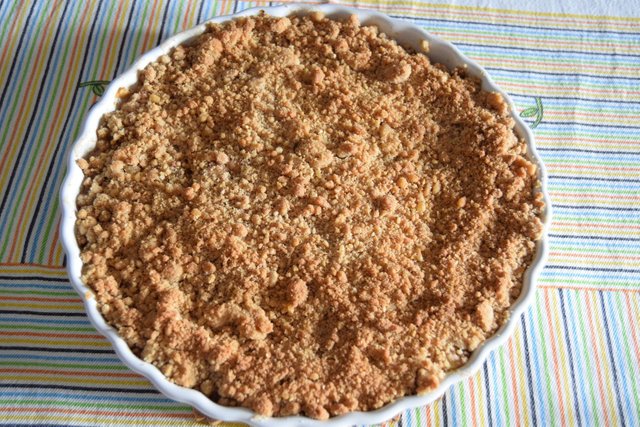 It's golden brown and crunchy!!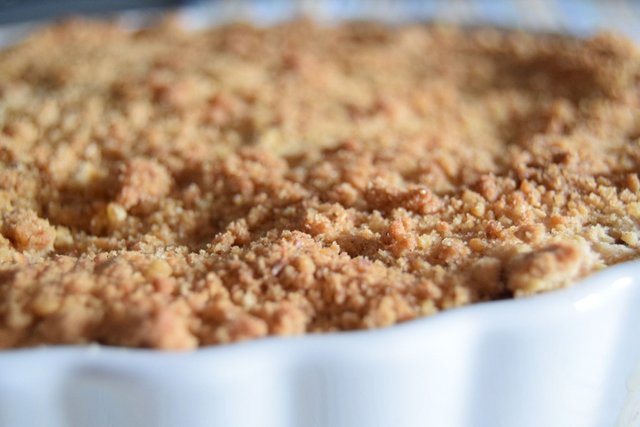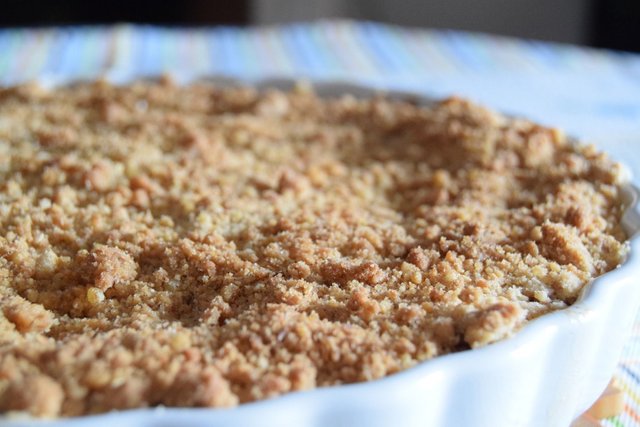 It was our dessert on Sunday with a mug of coffee!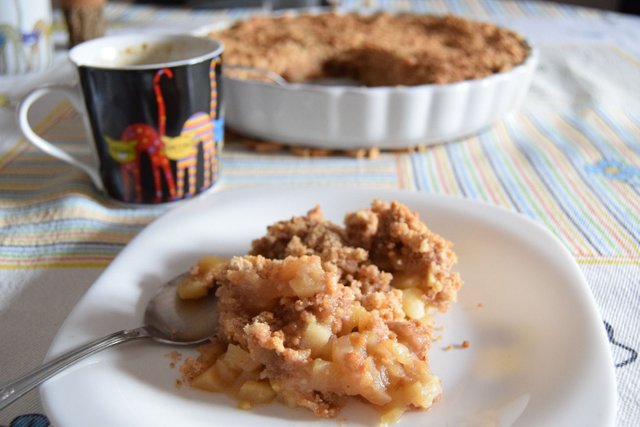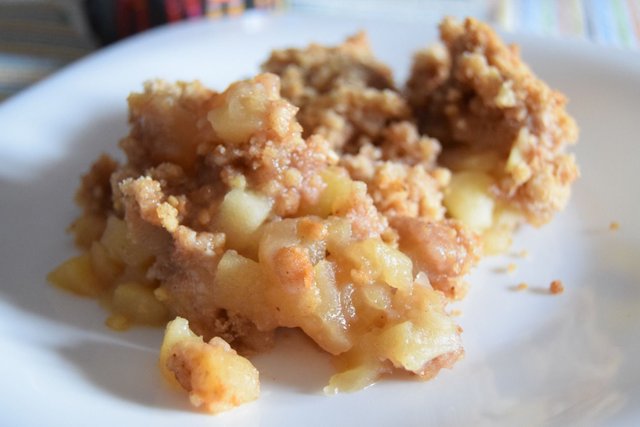 I will come back with another Sunday cook delicious :D Stay tuned!!
---
What is Sunday Cook?!
These Sunday Cook project began with a strong will to contribute to Steemit with my personal view of Portuguese cuisine. I really believe we have plenty of good food. I'm not a professional or nothing similar, but I can assure that I'll do my best!
On Sundays, I like to prepare more elaborate and delicious food. It requires time and patient. Usually, I cook some traditional
Portuguese food, or at least with Portuguese inspiration :) I try to do it in a healthier way, using the minimum fat as possible, and normally I pick some recipe and transform it. During the week I don't like to spend much time cooking (no time at all), that's why I get totally motivated to cook on Sundays!!
---

BADGES Courtesy of @elyaque