Hello, Steemian fellows!!
Usually, I like to plan in advance what will be the Sunday Cook so that I can get the ingredients with time. But when I visit my mother for the weekend (as in the last weekend), I prefer to let her choose!!
Guess what? After some Sunday Cooks at her place, she asked me what I would like to cook for this Sunday!!
We went to the supermarket on last Saturday and I saw a nice piece of pork loin!! My problem was solved because I know I could Roast it and also participate in the Steemit Culinary Challenge #15!!
I love Sunday Roasts because it serves several meals (I really appreciate this) and a roast is always very tasty!
This Sunday I cook a fabulous Pork loin with chorizo in the oven
As this week Steemit Culinary Challenge theme is "Roast It"...I feel I should participate. You can find the full recipe and more photos here: Steemit Culinary Challenge #15 Sunday roast: Pork loin with chorizo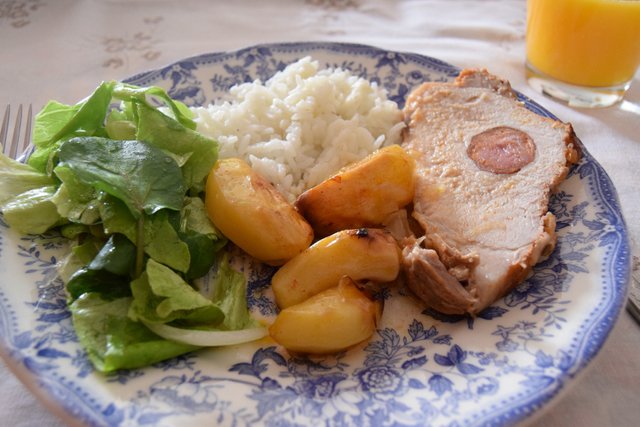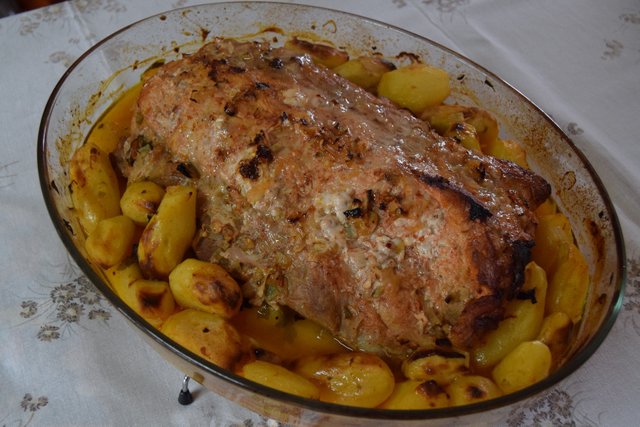 Sunday Cook #1 to #15 balance
Last week I noticed since I started the Sunday Cook "project" I never repeated one meal in the weekend. I'm always thinking of something new to cook and to share with you. For me, it's also been a challenge and a learning project because I cooked some of those dishes for the first time and had to look for some recipe or inspiration!!
I hope to keep this project for one year, but I'm not sure if I will make it.
During autumn, winter and spring it's easier to get motivated to cook a nice Sunday meal, but in Summer my appetite changes and I need different meals, usually salads and grilled stuff. I also love to go to the beach and in those days I don't cook "elaborate things" or don't cook nothing because I really love to eat grilled fish on the beach.
I can only promise one thing: I won't cook any 'Sunday Cook' for obligation!
Time for a balance (and links):
This weekend I also enter on the SCC#1, I spend some time cooking and editing my two first food posts. I still remember the feeling of having 80 upvotes...almost nobody know me and I didn't have much followers! This was my best paid 'Sunday Cook' (so far)!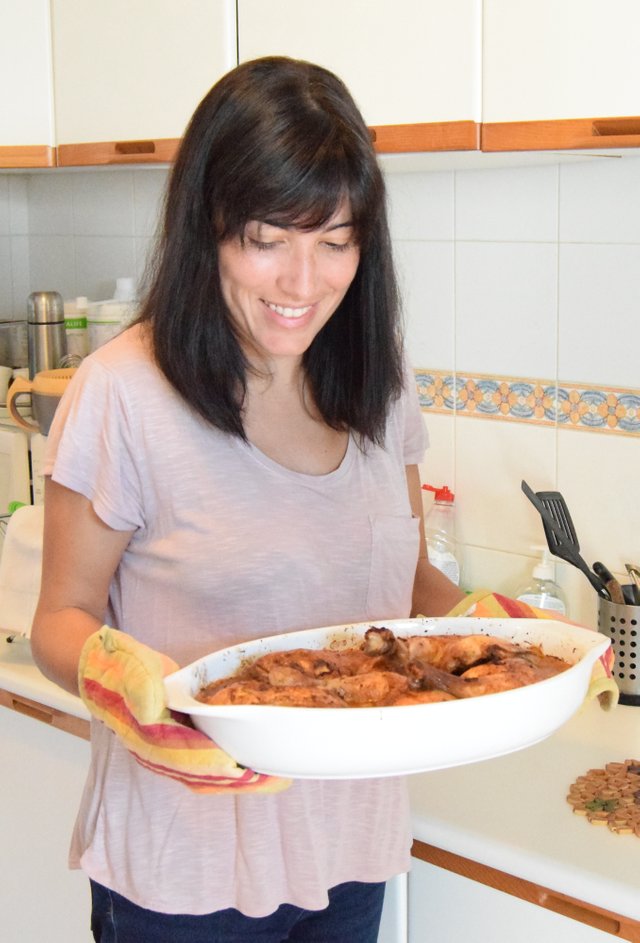 I remember I choose this dish because I need to eat fish and it's very appreciated in Portugal. I thought you would also enjoy it!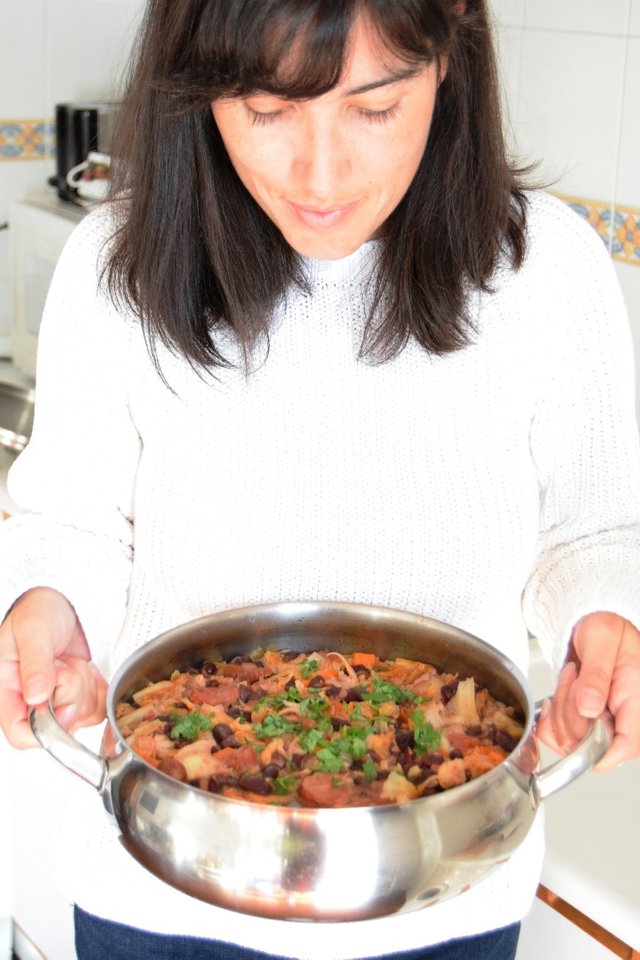 This was the first time I visited my mother after entering on Steemit and start the 'Sunday Cook' project. She decided what it would be our Sunday meal, and basically, I had to ask permission to take some photos of the step-by-step...and explain to her what was the purpose of sharing it in Steemit. Now she usually asks me what I cooked for 'Sunday Cook' and if you liked it!! Ahah! Amazing!!

I needed to eat some fish....and had some codfish at the freezer. (A 'good' Portuguese always have!)
This dish needs some time and work, but it's great with the vegetables!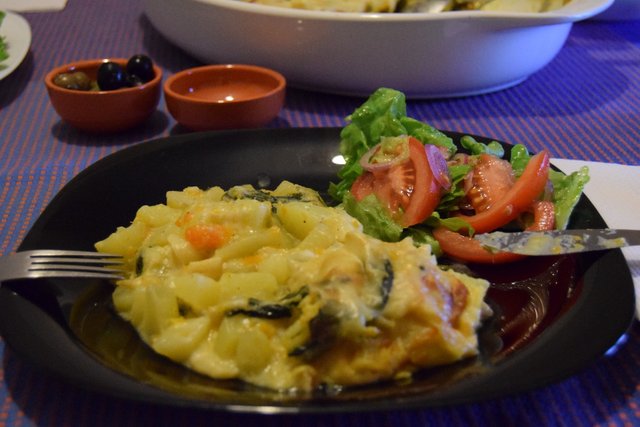 My first @ned vote, how could I forget!? It was the first time I cooked this dish, I know I would repeat it, but it is some time-consuming​!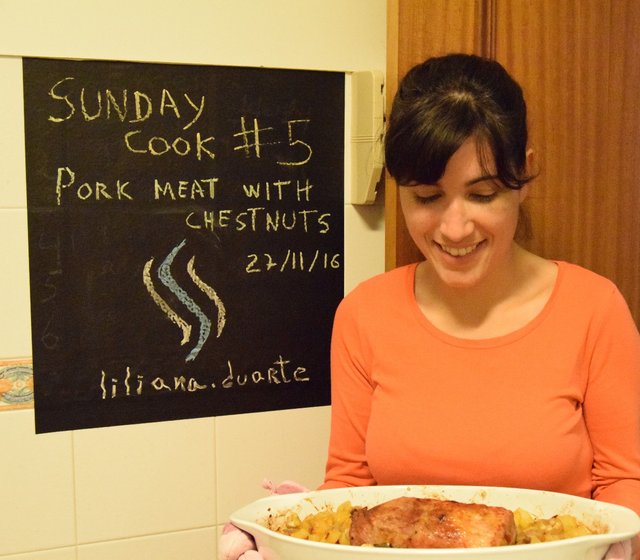 Once again I needed to eat some fish!! This combination is perfect, l just love the cinnamon flavor in the octopus, traditional in the Azores island.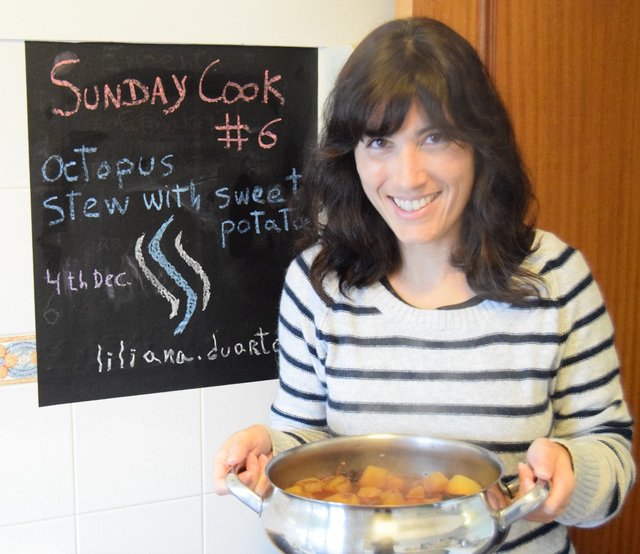 What I can say about this one?! It's delicious and very easy to prepare!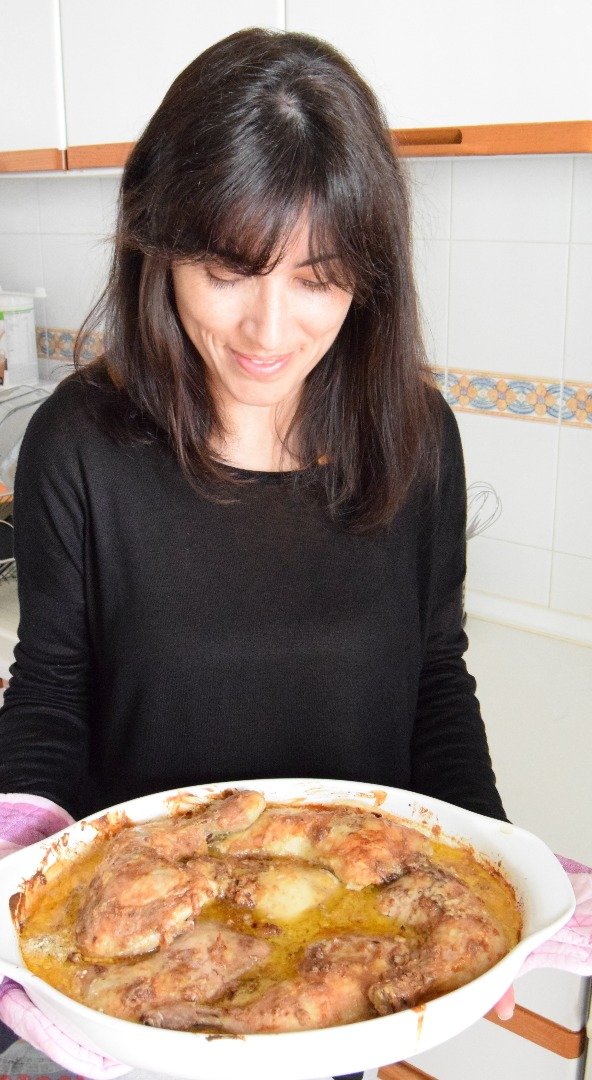 I regret this post and 'Sunday Cook'. I felt I needed to share something on 'Sunday Cook', but it was very difficult to get it done before going to work (I did it on a Monday), and I didn't have time to eat it at lunch time. It was also the worst paid 'Sunday Cook' (so far)! That's why I won't cook again for obligation!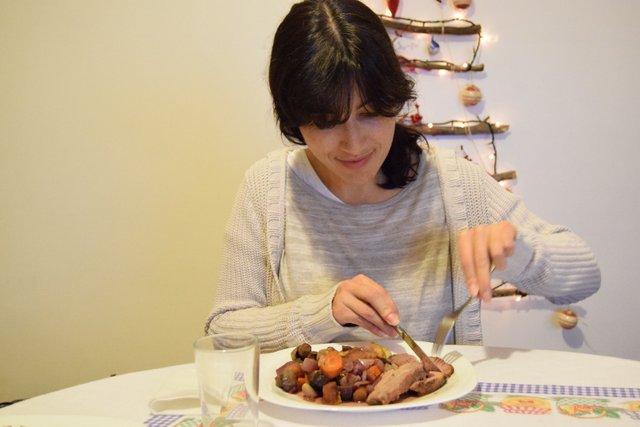 This one brings me good memories, it's always a pleasure to cook with my mother! We choose a lamb roast because we wanted something special as we don't eat lamb that often.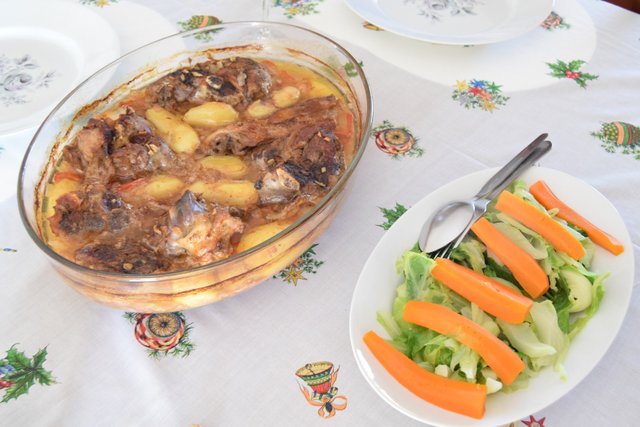 Probably one of the best "Sunday Cook" meals!! This time I boiled the octopus with the onion and it gets so soft and tender!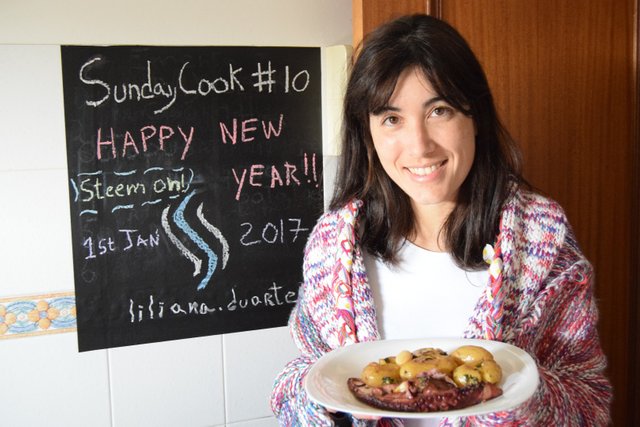 Well, it was not supposed to be a "Sunday cook" but in that weekend I felt I should share it. My mother and I wanted to cook this for Christmas day...but had already eaten​ lots of desserts, so we decided to cook it on the end of the Holiday season. Smart decision!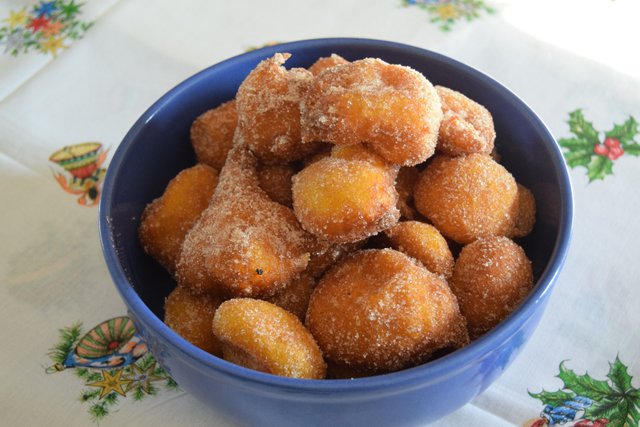 Pork ribs...what else I can say?! I just love it! Unfortunately, this was one of the worst paid 'Sunday Cook' posts! At least I had the pork ribs to comfort me ;)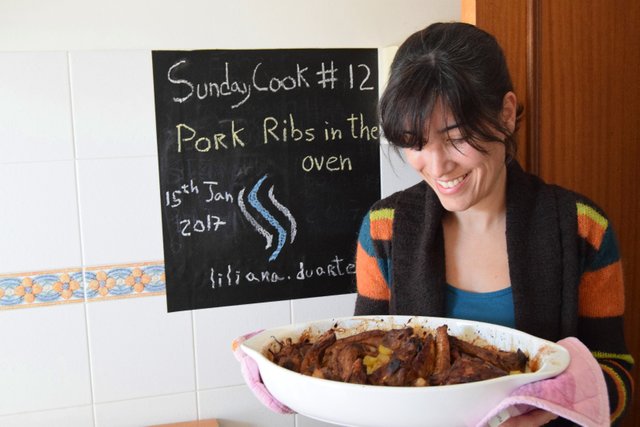 I forgot to mention that this was the dish more frequently eaten during university times (after the 3 months of vegetarianism)! Why? May you ask! Well, it seems a tradition, but when I visit my mother on​ the weekends I wanted her help to cook and always had plenty of beef at our place. It was easier, tasty and cheap!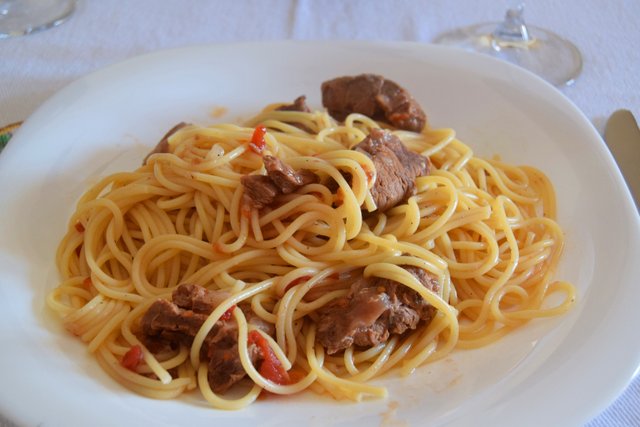 This weekend I also entered on SCC#13 and had time to cook a dessert for the 'Sunday Cook'.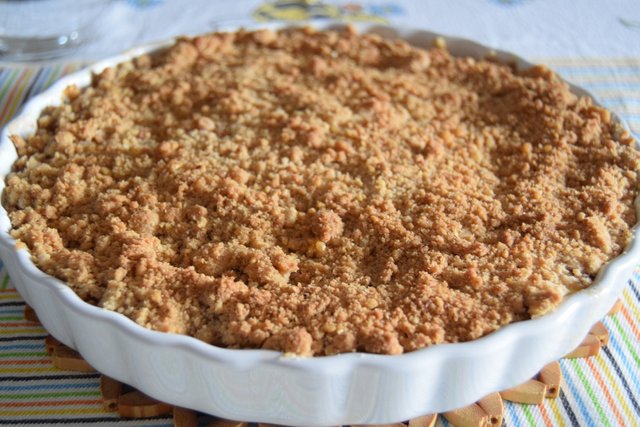 Here's another dish that is amazing and brings me good memories of time spent with the family!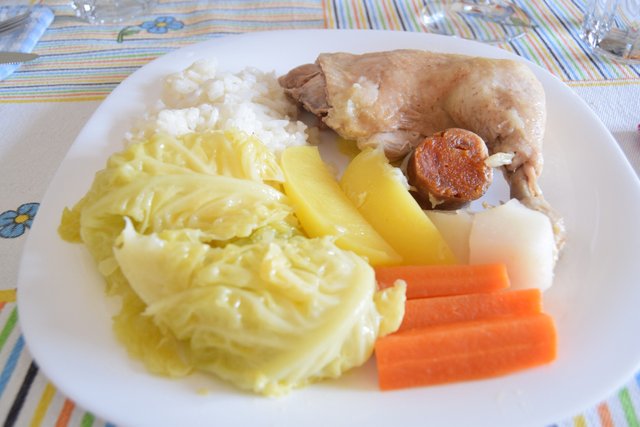 ---
If you like this project upvote and follow me!!
I love to read your comments :)
---
What is Sunday Cook?!
These Sunday Cook project began with a strong will to contribute to Steemit with my personal view of Portuguese cuisine. I really believe we have plenty of good food. I'm not a professional or nothing similar, but I can assure that I'll do my best!
On Sundays, I like to prepare more elaborate and delicious food. It requires time and patient. Usually, I cook some traditional
Portuguese food, or at least with Portuguese inspiration :) I try to do it in a healthier way, using the minimum fat as possible, and normally I pick some recipe and transform it. During the week I don't like to spend much time cooking (no time at all), that's why I get totally motivated to cook on Sundays!
---

BADGES Courtesy of @elyaque