​
Hello hello!!
25th April is a holiday in Portugal, 'Dia da Liberdade' (Freedom day) that celebrates the beginning of democracy (it happened 43 years ago in 1974).
There are a lot of parties for celebration, but I needed some rest time as next weekend promises to be a hard working one.
Last Sunday I didn't prepare my (usual) Sunday Cook (of course I ate, but nothing that deserves the SundayCook tag). Today I prepared something delicious and worth of a post to Steemit under the SundayCook tag.
This Sunday Tuesday holiday I cooked
Cuttlefish 'à bulhão pato' (Choquinhos à bulhão pato)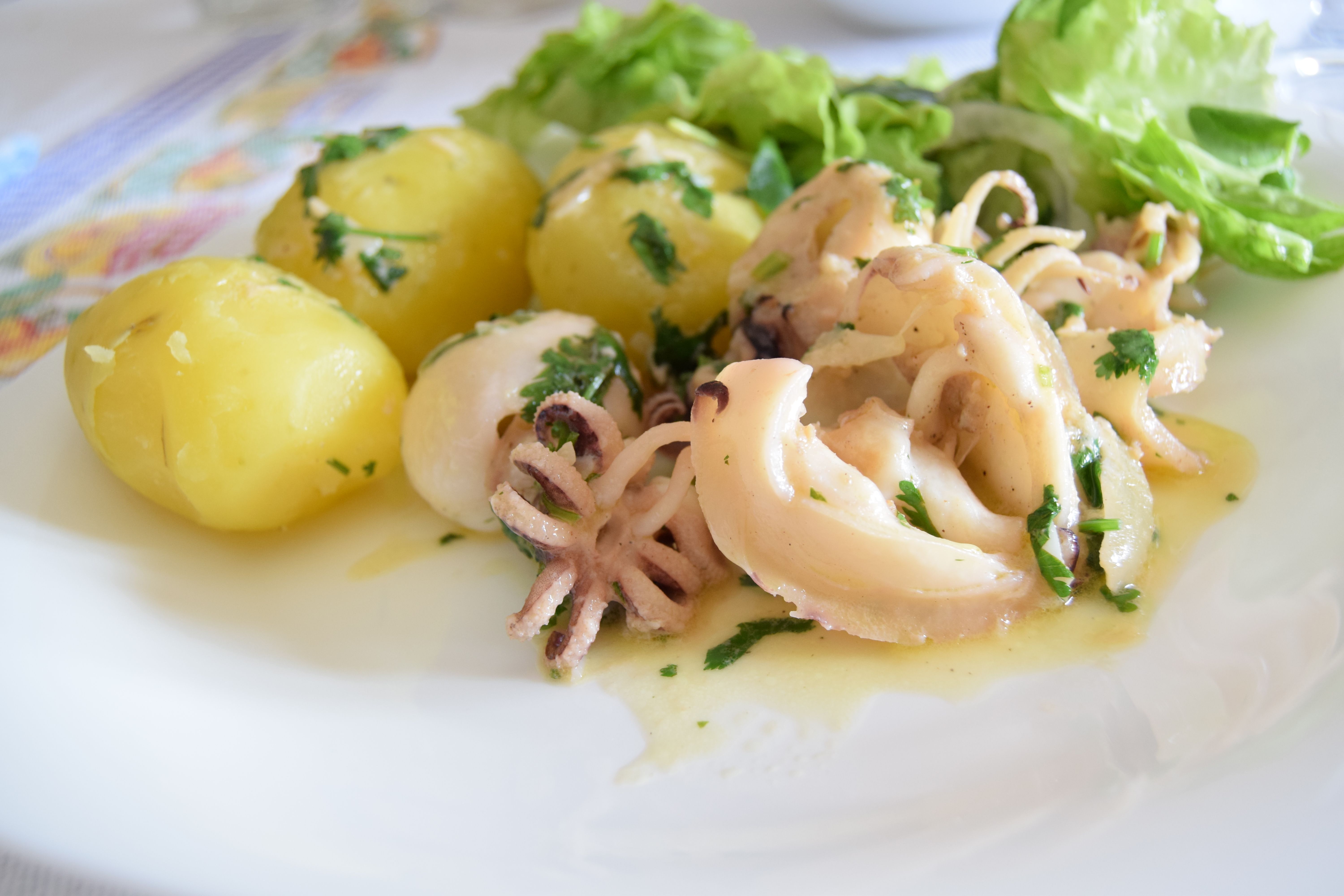 Ingredients
800g cuttlefish
750g potatoes
10 cloves of garlic
50 ml white wine
Olive oil (the enough to cover the bottom of the pan)
Bayleaf
Coriander (to taste)
Juice of one lemon
Salt (to taste)
Black pepper (to taste)
Preparation
1 - Prepare the cuttlefish​ and season with salt and pepper. Wash the unpeeled potatoes and place it in a pan with boiling water seasoned with salt. Let it boil till cook. Cut the garlic into large slices and the coriander.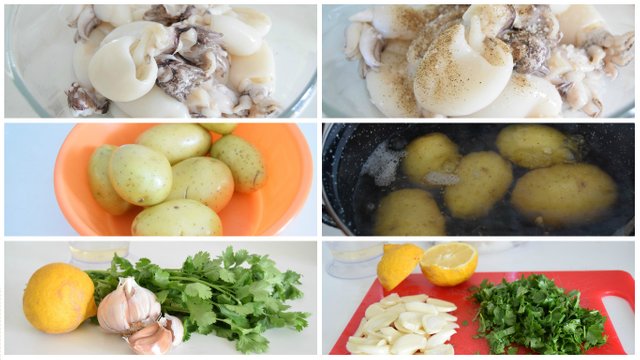 2 - In another pan place the olive oil, the chopped garlic and the bay leaf. Let it fry for 3-4 minutes.

3 - Add the cuttlefish and stir, cover the pan and cook over low heat about 10 minutes.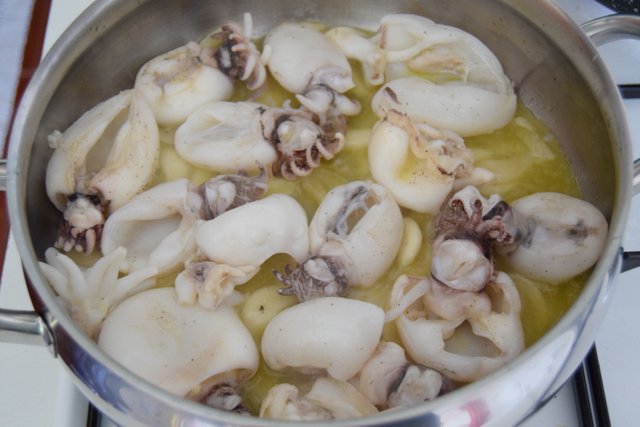 4 - Add the white wine and let cook uncovered for another 5 minutes.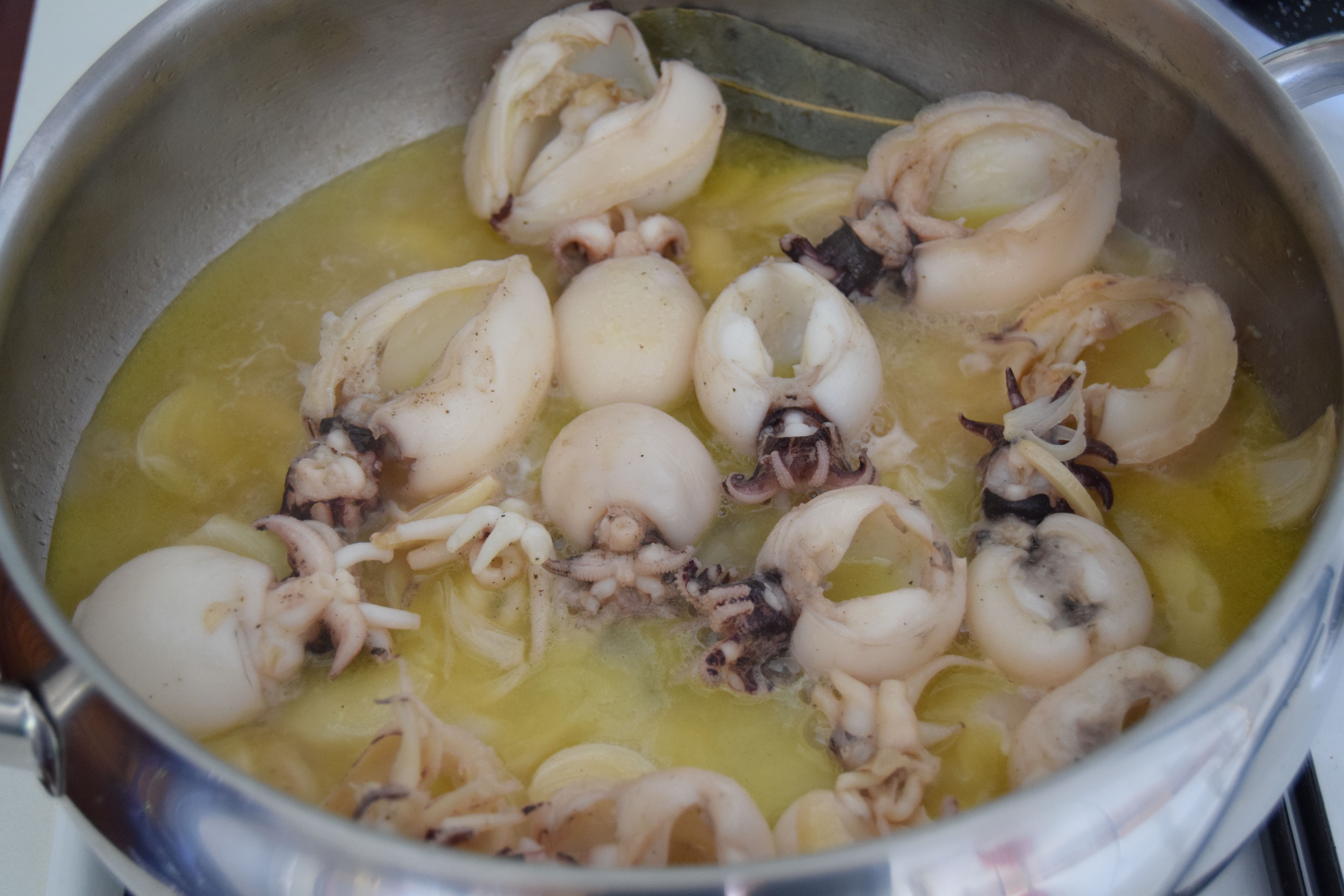 5 - Meanwhile peel the potatoes.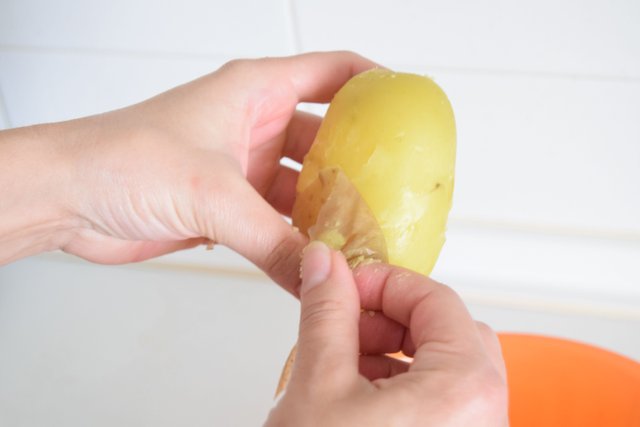 6 - Turn off the heat, season with the lemon juice and chopped coriander.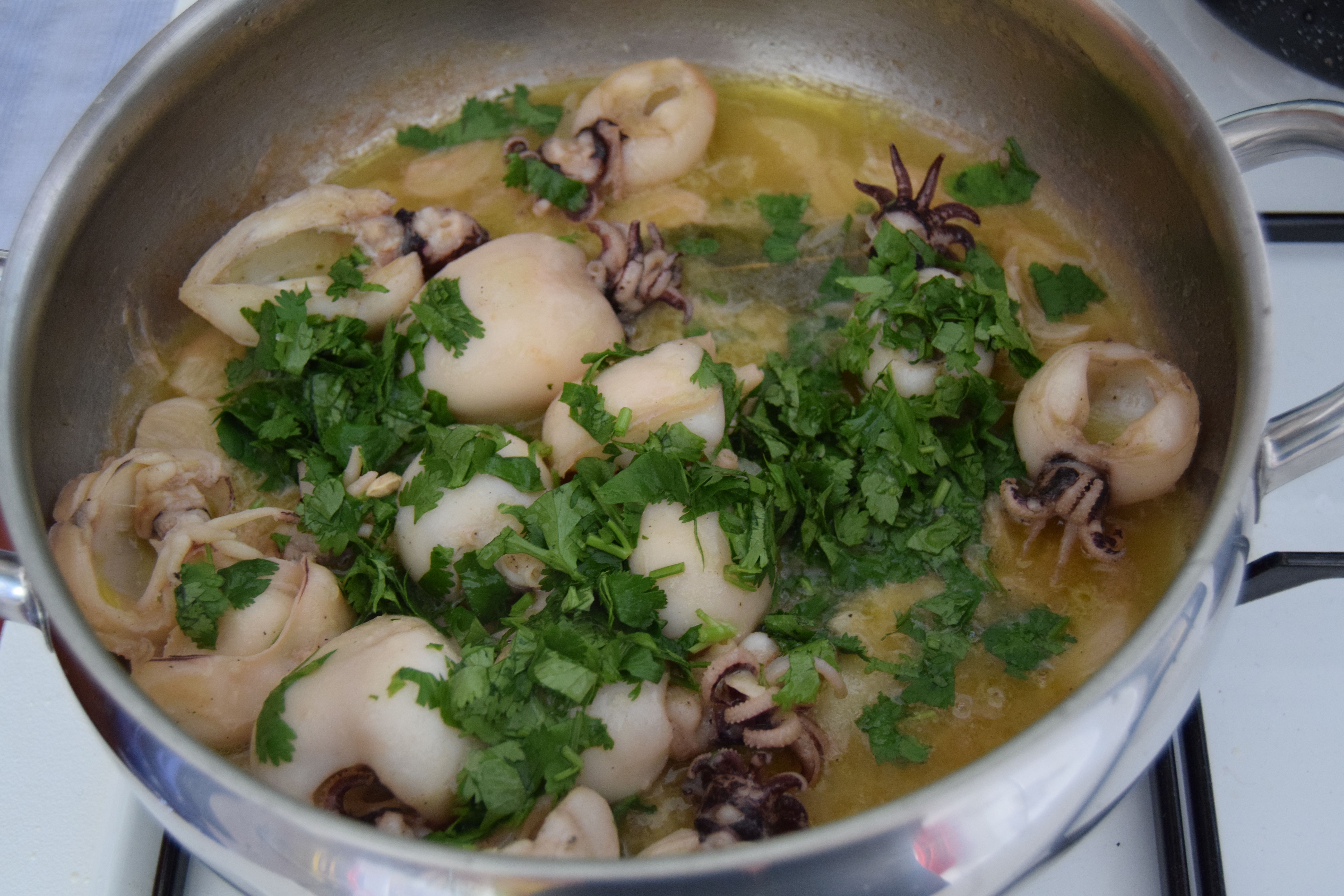 It's time to serve!!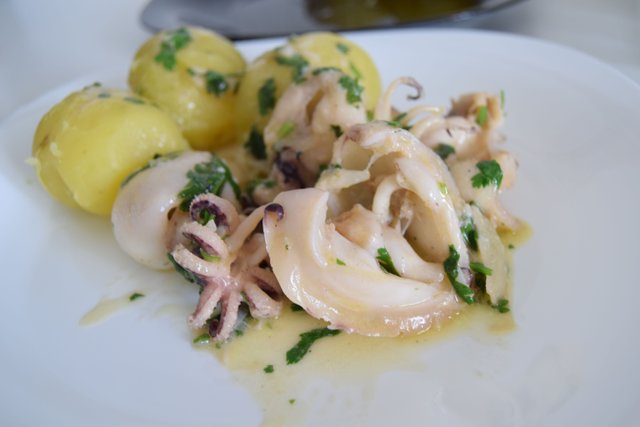 I prepared a lettuce salad with watercress to accompany this dish, great combination!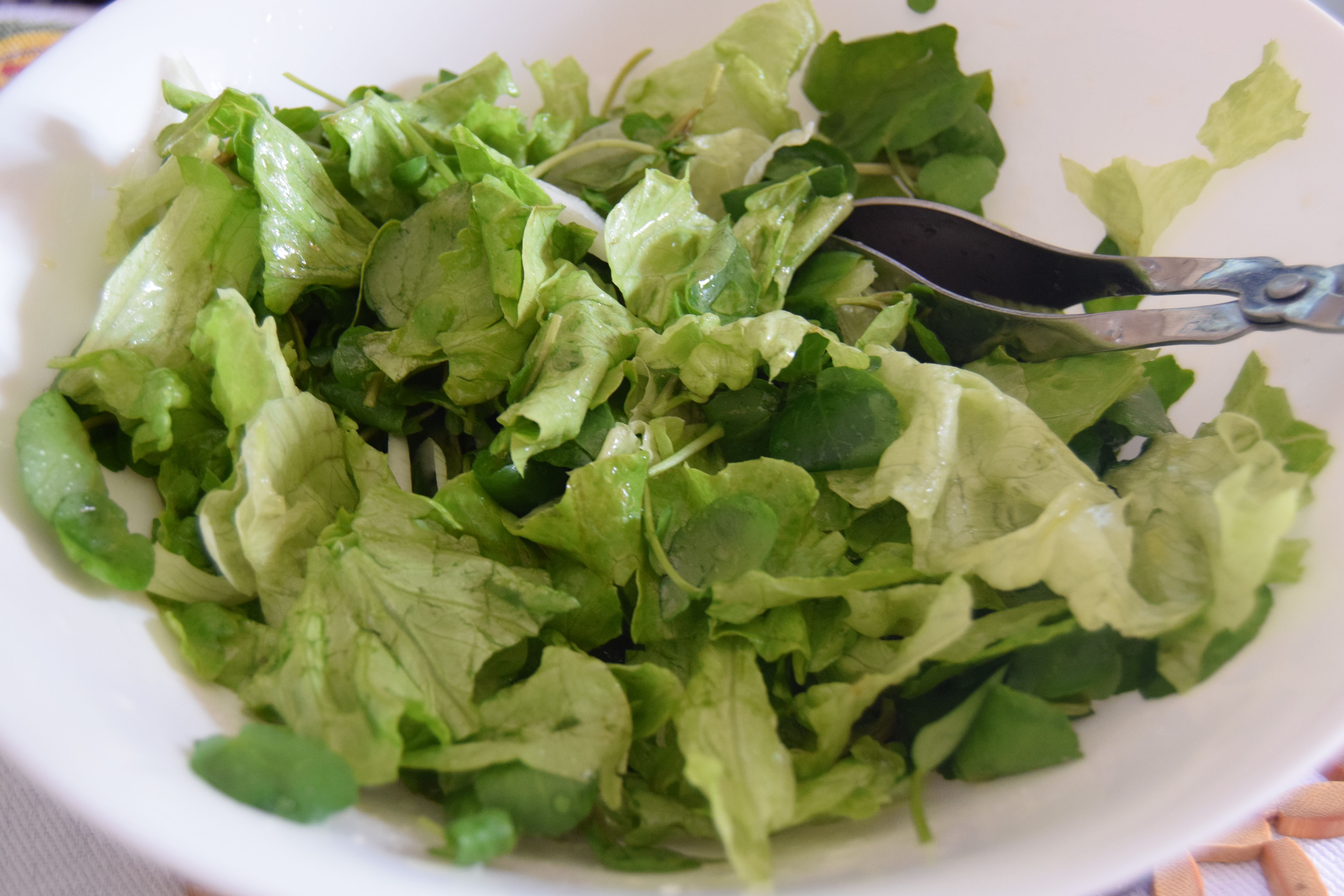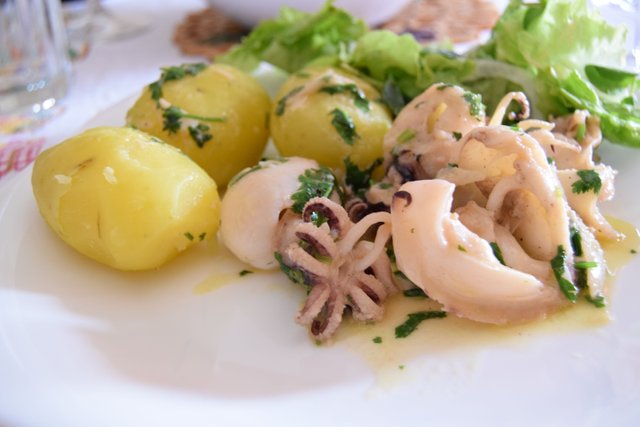 The aromas were so great that we decided it was worth to open a special bottle of white wine, Comenda Grande from Alentejo region, you should try!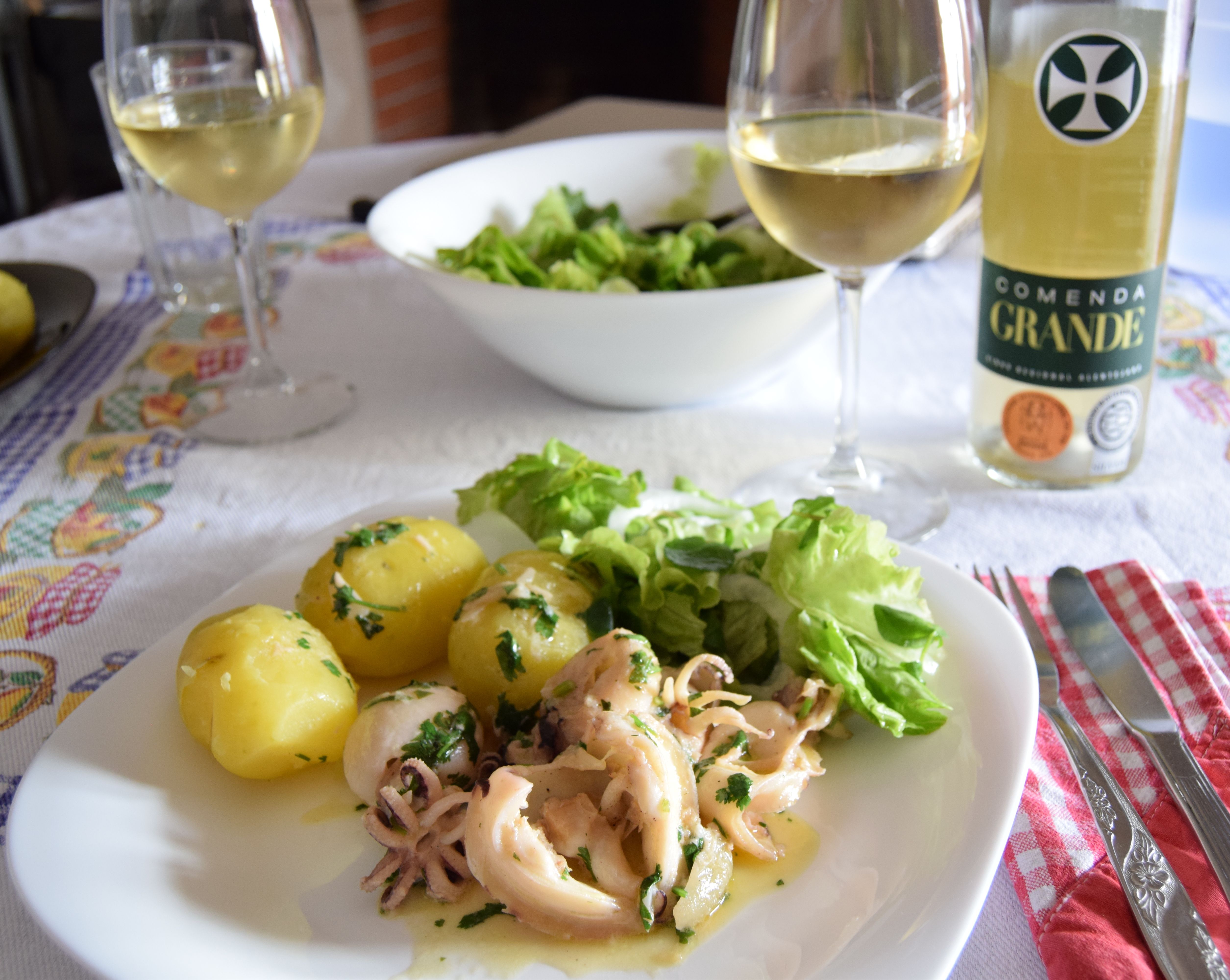 Hope you enjoyed it!!
I will come back with another Sunday cook delicious :D Stay tuned!!
---
What is Sunday Cook?!
These Sunday Cook project began with a strong will to contribute to Steemit with my personal view of Portuguese cuisine. I really believe we have plenty of good food. I'm not a professional or nothing similar, but I can assure that I'll do my best! On Sundays, I like to prepare more elaborate and delicious food. It requires time and patient. Usually, I cook some traditional Portuguese food, or at least with Portuguese inspiration :) I try to do it in a healthier way, using the minimum fat as possible, and normally I pick some recipe and transform it. During the week I don't like to spend much time cooking (no time at all), that's why I get totally motivated to cook on Sundays!!
---

BADGES Courtesy of @elyaque