Putting my money where my mouth is - A Community Challenge
"Put your money where your mouth is."
There's a saying, "Practice what your preach." Well, I'm doing that but I'm also going to put my money where my mouth is. That's right! I'm laying out some SBD and STEEM POWER for a best-practices community challenge.
I don't expect that it will be easy for you.
In fact, I hope it truly does challenge you!
Curious?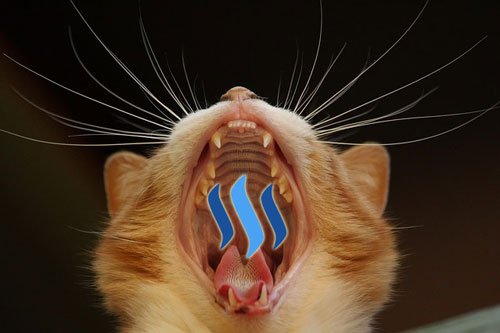 Created in photoshop using this photo
Today I looked up the etymology of "put your money where your mouth is."
According to "The Facts on File Dictionary of Clichés", second edition (2006), this phrase has been floated around in the U.S. since about 1930. It means to back up one's stated position with action. It caught on in Great Britain and other English-speaking countries shortly after World War II, and has since been used in advertising slogans. It wasn't until around 1945 that this coined term implied to back one's statement with cash.
citation
I prefer another term that my father used to holler,
especially on poker night: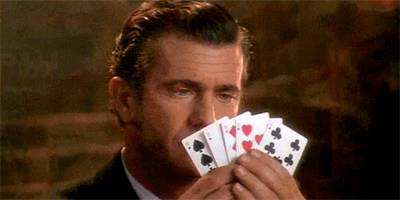 image source
"Put up, or shut up!"
Ah, memories...
---
Hear ye, Hear ye!
Step right up for a community challenge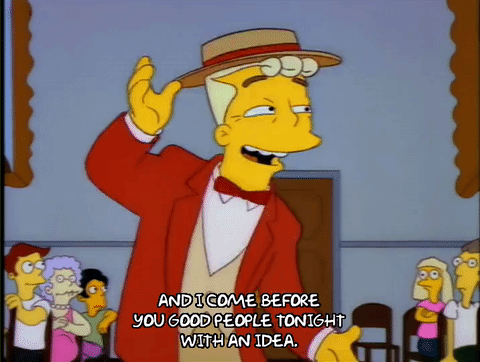 image source
Your mission, should you choose to accept this challenge, has the potential to grow your following, increase your earnings, prove a point (or disprove it... we'll see), win some SBD, and an opportunity to have 5,000 SP delegated to you for a whole week.
---
Challenge ends on Tuesday, July 18, 2017
You have until Midnight Eastern to accomplish ALL tasks as stated below.
This challenge is open to everyone from minnows to whales
Let's see who our community builders are!
---
The rules of engagement
If you are participating for a chance to win the SBD you must:
Leave a comment below with a screenshot of your current Steemit header. It must include the number of followers and posts/comments so we have a record of your start point.
This will also be used as your personal thread to leave updates.

You commit to writing ONE quality post per day for at least 7 of the 10 days. Leave your one-a-day post link in your own thread below.
>> I DO NOT recommend writing more than 2 posts per day during this challenge.<<
Share only ONE (1) post per day in your personal thread.
Minimum requirements: 1 featured photo or gif with citation, minimum 300 words, NO click bait titles!
You must respond to all comments on your posts.
You must have a minimum of 500 comments within 10 days.
Thoughtfully responding to comments left on your personal posts definitely count.
Bullshit spammy replies like "Nice Post" or "Follow me" will automatically disqualify you from this challenge.
Once you've reached all the minimum requirements (or got to the last day of the challenge) you will post a screenshot of your header within your personal thread so we can track your growth and progress.
You can post a daily screenshot too if that's easier for you.
It is recommended to upvote comments of your fellow Steemians.
Remember: Sometimes comments can earn more than your posts!

---

What's the purpose of this challenge?

COMMUNITY ENGAGEMENT

and building your tribe

I've welcomed a lot of newbies onto Steemit and told them the importance of THE THREE C'S. Heck, I've even coached other Steemians with this practice and sometimes they listen - sometimes they don't - but if you look at my account as an example, this system has worked for me and I truly believe it can work for you too. What are THE THREE C'S?

- CONTENT -

Your posts are the gateway for getting to know you as a content creator.

- COMMENTS -

This is the life blood of building your tribe and where community engagement lives.

- CURATION -

Your upvotes matter. Sprinkle it around like magic fairy dust!

Read some of the amazing feedback about finding the "sweet spot" in curation.

---

The prizes

150 SBD is up for grabs

This will be equally distributed only among all participants who successfully finish the challenge. If only one person meets all the requirements, they will be awarded the entire thing! If no one finishes this challenge I keep the awards, return the donations, and will try again at a future date.

Oh yes, I am actually accepting donations to sweeten the prize pot.





image source

GRAND PRIZE

The names of all successful participants will be put into the randomizer.
The first name on the list will be delegated 5,000 STEEM POWER for the week that I'm attending my son's bootcamp graduation (July 23-30). This is roughly half of my account strength! After 10 days of best practices and holding yourself accountable, I think I can trust one lucky person with this.

---

My motivation

I'm doing this because I love Steemit and believe proper curation habits are a learned thing. I also believe that we must keep up with best practices to grow our community and keep quality content flowing. We need to stop thinking so much about the "ME" and start thinking about the "WE."

)


image source

Hey, I don't have to do this. I can take my earnings and power up my account because I'm trying to save up so hubby and I can attend Steemfest2. It's frikken hard to do that if I keep giving my SBD away but this...

this, right now

is more important than a week in Portugal. We've got to make our community strong.

image source

It's the only way we're going to survive the growth spurts and stand out.

---

One last thing...

At the beginning of the post I said this has the potential to grow your following, increase your earnings, and prove a point. What point? That community engagement will organically grow your tribe if you spend more time finding cool people to follow and look beyond your own content.

Who will join me?


image source

---

PUBLIC SERVICE ANNOUNCEMENT

You have a duty as a new Steemian to learn about witnesses and their important role within the community. Read @pfunk's Complete User's Guide to Steem Witnesses. You have 30 votes. Use them wisely.

---