Steemit Update [ July 26th, 2022 ] : New Country Representatives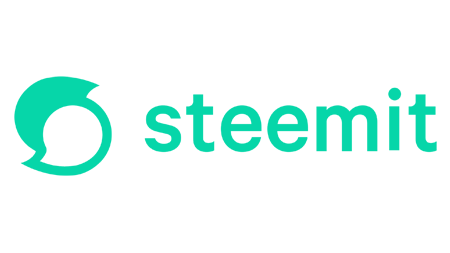 Thank you to everyone who took the time to apply to become a Country Representative.
We were overwhelmed by a large number of applications - more than 120 in total.
All the applications have been read, reviewed, and assessed and we are now able to announce the people selected to be Representatives. Many are existing Country Reps - others are new.
---
---
The Selected Country Representatives


Out of over 120 applications, here are the 45 people selected to become Country Representatives…
CAMEROON


GHANA


NIGERIA


SOUTH AFRICA


---
ARGENTINA


COLOMBIA


VENEZUELA


---
BANGLADESH


INDIA


INDONESIA


PAKISTAN


PHILIPPINES


---
TURKEY


UKRAINE


---
---
Congratulations to everyone who has been selected, or re-selected, as Country Reps.
Please would you all confirm your acceptance of the post in a comment below? If you are new to the role please include your contact details (Discord and/or Telegram).
---
---
Rewards for Country Representatives


All Country Representatives are given a delegation of 5000 SP. For new CRs this will be sent over in the next few days.
We encourage CRs to use this to support Steemians in their country.
Country Reps are also invited to make one report per week about their activities as CRs. They should include details of contests, meetings, or other activities they have organized in the week to support Steemians in their country. The report should also cover any issues in their country, and any ideas or plans they have for promoting Steem.
The report should not include a list of posts you have voted on, nor graphs of votes cast.
Please do not make additional monthly reports. If you are a Greeter in the Newcomers Community as well, please include that as a section in your weekly report, not as a separate post.
The weekly posts should be made in the Steem POD community. They will be voted on by @steemcurator01, with an additional allowance for the Greeter role.
For Country Reps involved in running their country community, there will be some additional voting support for administration, moderation, and curation activities.
We strongly advise all Country Reps to get actively involved in their Country Community if they are not already.
---
---
Improving Your Chances to become a Country Representative


As with the Booming Communities, there were a range of reasons why people were not selected including…
Not being active. Keep posting, keep commenting, keep voting !

Not using all your voting power every day.

Delegating much of your Steem Power to community accounts of countries other than your own.

Concentrating too much of your voting power on one individual account.

Holding a large amount of liquid STEEM or SBD rather than powering up.

Voting on strange accounts that are not real people. Vote for real people making real posts !

Being regularly active on other similar platforms.
---
This time we have selected 45 Country Representatives. Our target was 50 - so we have five more CR positions to fill.
We will be closely monitoring for improvements a number of people who applied this time but didn't quite make it.
Also, If anyone missed the deadline and thinks they would make a good Country Rep you are welcome to make a speculative application.
We will be interested to hear from people doing #club75 or #club100, who are at least Dolphins and have a reputation of 65 or more. Of course, you should be strictly following all the guidelines above.
You can be from any country and apply in any language. Make sure you include the tag #countryreps2022 and your country tag in the first four tags.
There is no closing date for applications at present. Just keep following @steemitblog for updates.
---
---
Congratulations again to those selected as Country Representatives.
We hope you enjoy time as Country Reps and do your best to help Steem prosper in your country.
Thank you
The Steemit Team
---
---