Application for Country Representative for India by @monz122
Hello @steemitblog,
This is Monz from India and firstly I would like to thank the entire team of this platform for providing us the opportunity almost after 2 years for putting up the application of country representative .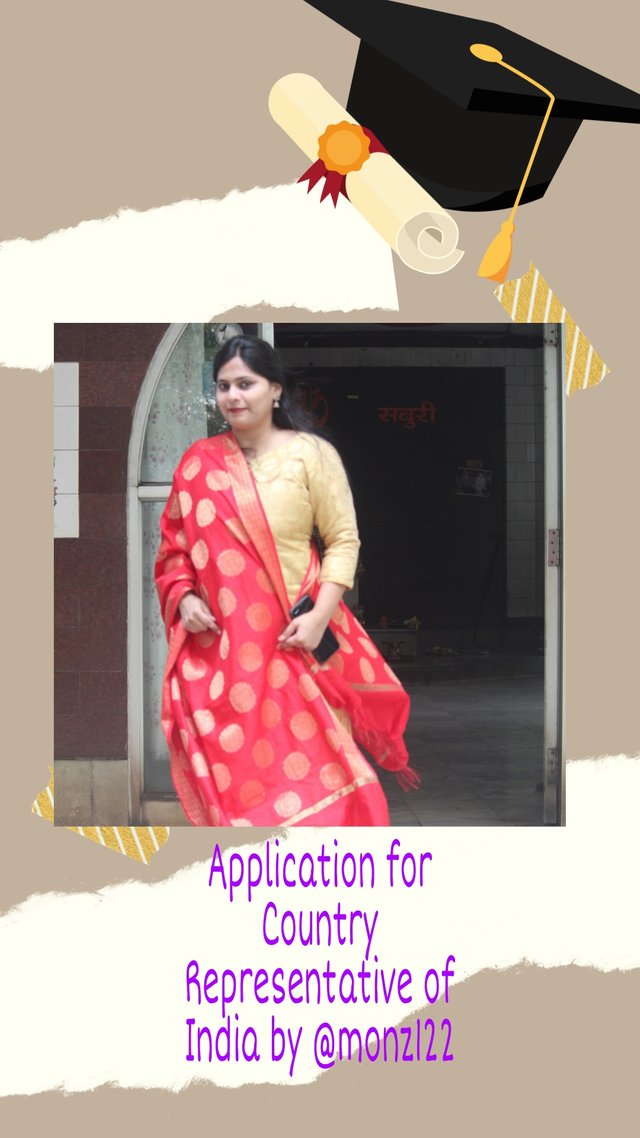 By the passing of time many newcomers have joined this platform and are working really hard to establish themselves. From past few months lack of Country Representative from India the newbies are not getting proper guidance.
Majority of Indians after creating their profile and joining this platform have least idea about making a quality content and the outcome of which is after making one or two post they are leaving this platform.


Keeping in mind all the above said points I would like to apply for the role of Country Representative from India.
My eligibility according to the points mentioned by @steemitblog for a member to become Country Representative
•Active on the platform for at least the past 3 months
I joined this platform on 11.06.2020 and I am an active member from 2 years which comes to 24 months of activeness.



•At least 1000 SP of their own (not delegated)
Currently I am having 13,662 SP of my own in which 12.5k SP I have delegated to our Indian Community #SteemIndia .



•A reputation of at least 60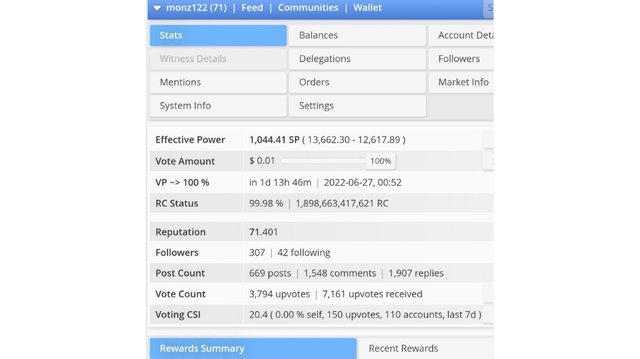 my account status**
Currently at present my reputation is 71.4 as of today.


Live permanently in the country they want to be a Country Representative for
I was born at the State of Jharkhand in India and since then I have been living in the same place in India and I have no plans of moving to any other country in future.



•Be fluent in the main language of the country they want to be a Country Rep for
I am fluent in writing an understanding Hindi which is the national language of India. I can even speak and write English fluently which is an international language.


•Have a CSI and voting pattern that clearly demonstrates that they are already supporting other Steemians in the country they want to be a Country Rep for.
Currently when I am writing this application my voting CSI is 20.4 and I tried my level best to maintain it above 16 or 17.
I try to support the quality contents from India as well as other countries . I also try to motivate people for using the proper tags and make quality content along with maintaining the club status.
Beside supporting all the countries my main focus is India and from time to time I along with the moderators of #SteemIndia try to conduct meetings on Google meet and try to promote this platform by guiding them to prepare good contents .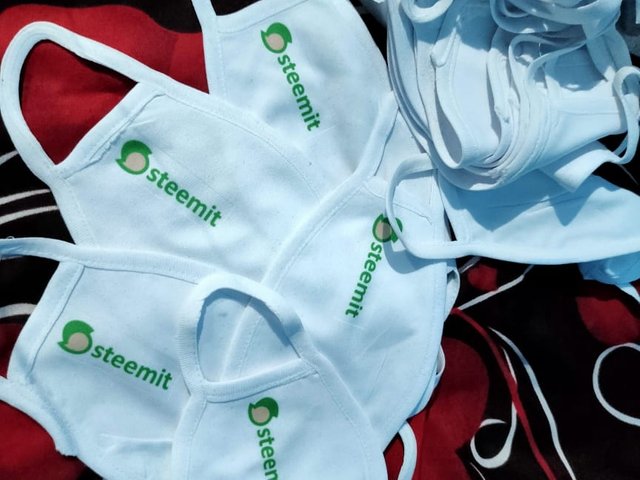 some masks for distribution for the purpose of Steemit's promotion

I always try to make valid comments on the post and vote them either through my personal account or through the official account of steemIndia . I keep on interacting with people either on WhatsApp , Telegram or Discord and ask them to take active part in the contests .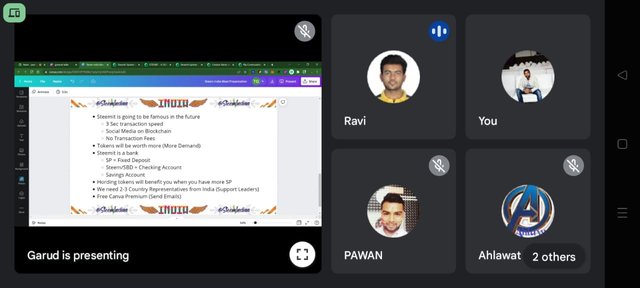 meetings with the members and moderators


I organise contests from the community account and try to support the contest entry with curation support from community official account and my personal account. My target is to reach at least 40k steem power so that I can cover more of the members of Indian community.


I don't use any bot services and have maintained my position at #club75 . I always try to advise Indians to maintain at least #club75 and best if #club100 for the personal growth of individual's account.
Why do I think I would make a good country representative?
I have been active on this platform since 2 years and trying to maintain all the rules and regulations and work honestly .
I provides support to Indians and recently when BOI the only Indian community was shut down due to some personal issues I with the permission of steemcurator01 sir started #SteemIndia community.
Being the admin of an Indian community and a member of Curation team (The Efficient Seven) I am putting all my effort and successfully doing my duties on this platform.



I try to promote Steemit Platform and bring new members on this platform. From past few months lack of any CR or Greeter from India, Indians are not getting proper guide lack of which newbies are not performing well.
If I will be given a chance to become a Country Representative from my India I will work hard to who support and guide Indians and hence will try to regain The lost glory of India as many users are being inactive after making one or two posts on the platform.


It would be an honour for me to represent my country internationally and I will give my best to make my country and this platform proud.
Regards