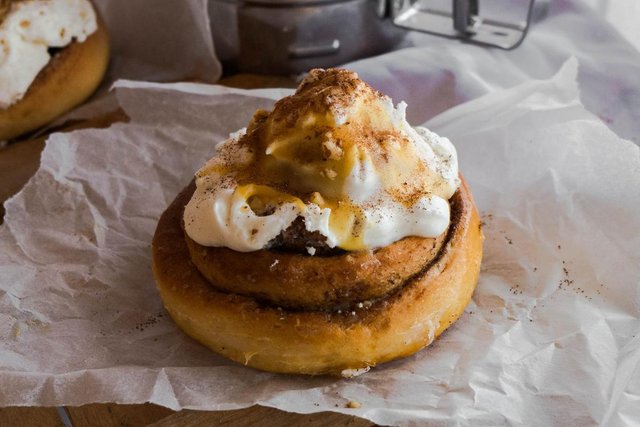 Friends, I have not had time to prepare delicious pastries for a long time and on the weekend, I have a little time for baking, and so today I want to show you an amazingly delicious recipe for buns under a mascarpone cream.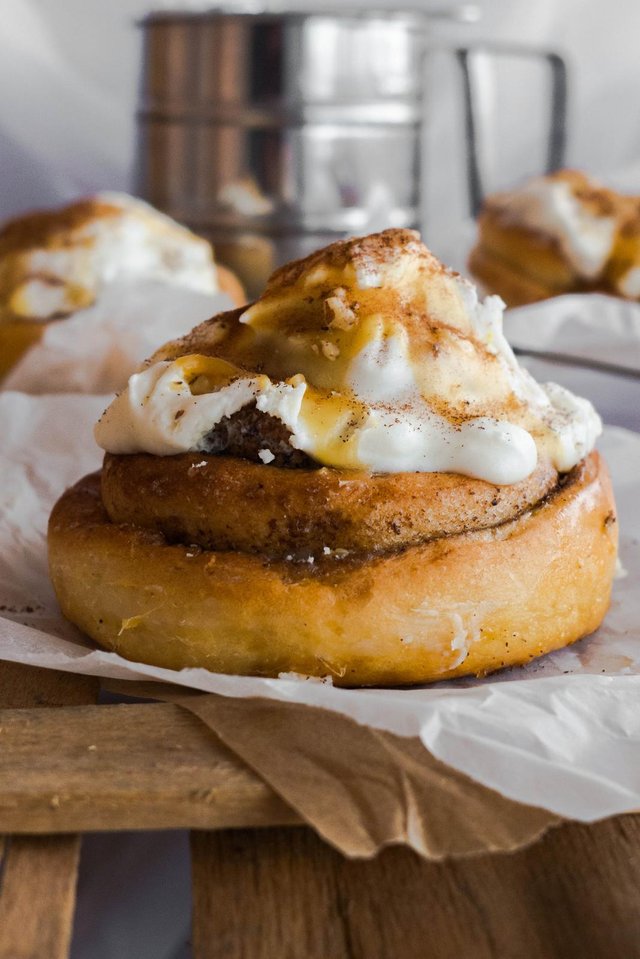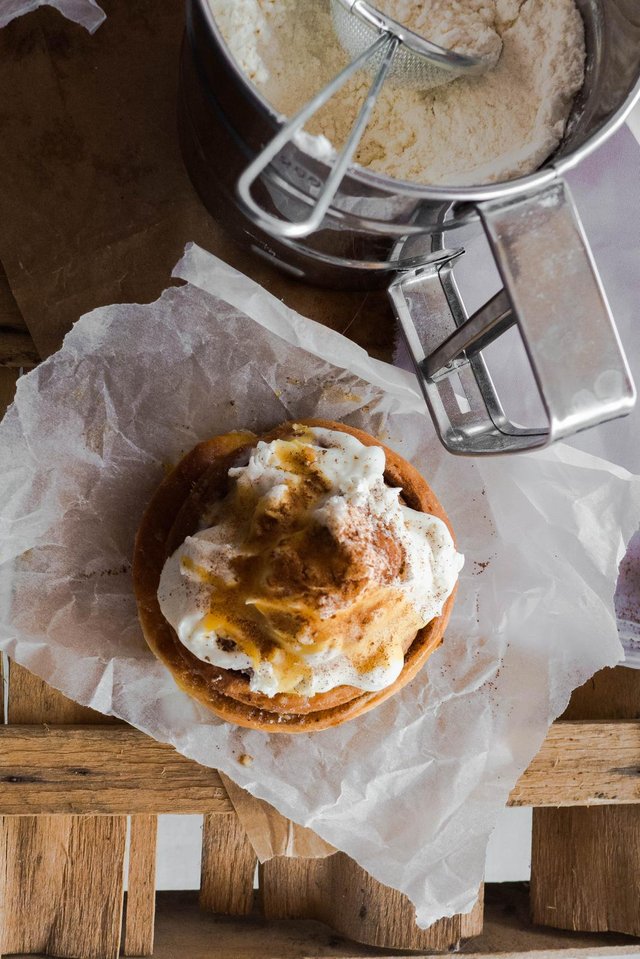 Also I can not imagine cooking buns without cinnamon and almost always add it to the dough, so the buns are very fragrant and incredibly tasty.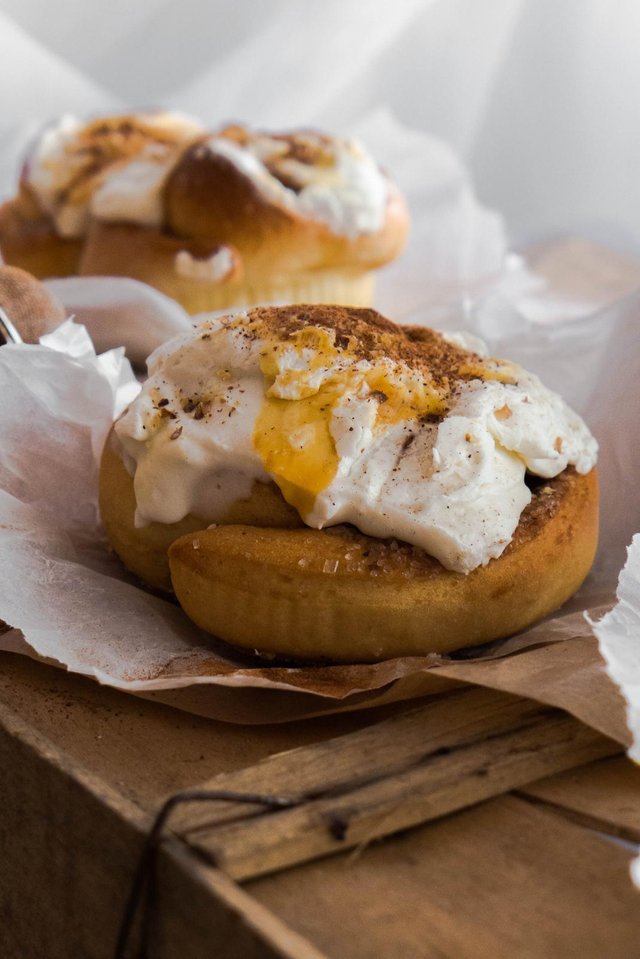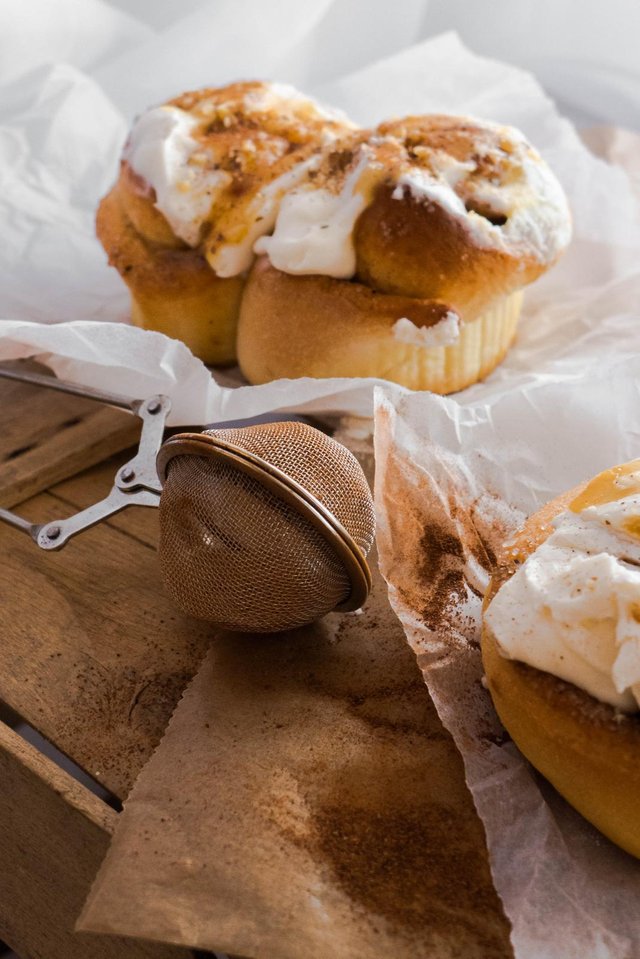 INGREDIENTS:
Milk - 110 ml
Sugar - 60 g
Eggs - 2 pcs.
Dry yeast - 7 g
Butter - 75 g
Warm water - 90 ml
Flour - 530 g
Filling:
Cinnamon - 3 tbsp. spoons
Brown sugar - 100 g
Butter - 55 g
Cream:
Mascarpone - 100 g
Sugar powder - 200 g
Decoration:
Caramel - 75 g
PREPARATION:
Melt the butter with milk, sugar and salt in a small sauté pan and let it cool down a little. In a bowl, mix the yeast, warm water and a spoonful of sugar and leave for 5-10 minutes to allow the yeast to bubble. Then in another cup, mix the oil mixture with the yeast and add the eggs. All is well mixed and gradually add flour. It should be a pretty dense dough. Take it from the cup and knead it on the board with sprinkled flour. In a few minutes you will get an elastic and smooth dough. The finished dough is put back into the cup and covered with a kitchen towel, let's leave for 30 minutes so that the dough rises and becomes airy.
While the dough rises, we prepare the filling for our buns. For this, melt the butter. In a cup, mix cinnamon and brown sugar.
Roll the dough into a rectangular layer and grease the dough with a tassel of melted butter. Sprinkle the resulting dry mixture of cinnamon. Gently roll the dough into a roll and cut into small circles.
Put the buns in the molds and leave for another 20 minutes, so that they will rise a little more. Then bake buns at a temperature of 180 degrees 25-30 minutes.
While the buns are bake, prepare the mascarpone cream. To do this, mix mascarpone and powdered sugar with a mixer until smooth.
It remains to pour the ready-made buns with cream. I also decorated buns with caramel and sprinkled with cinnamon.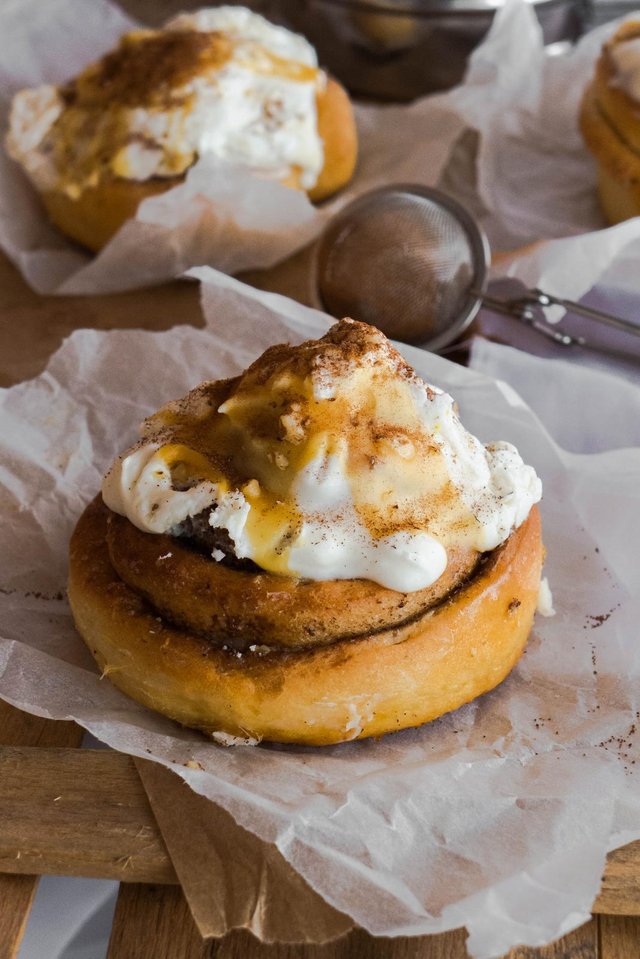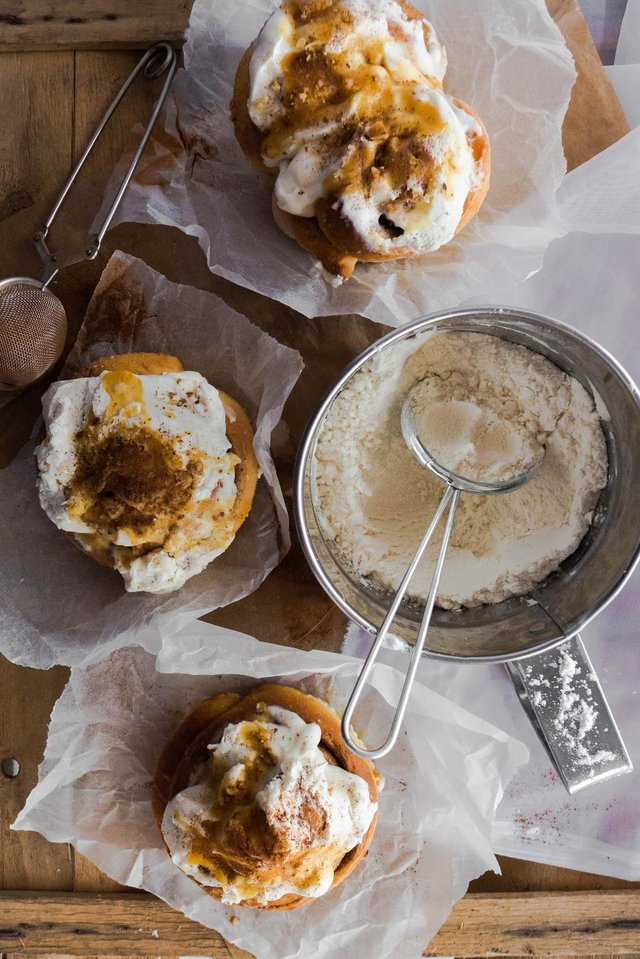 Buns are very beautiful with an incredible flavor that I like, I think everyone without exception. It's hard to resist to not eat several pieces at once :).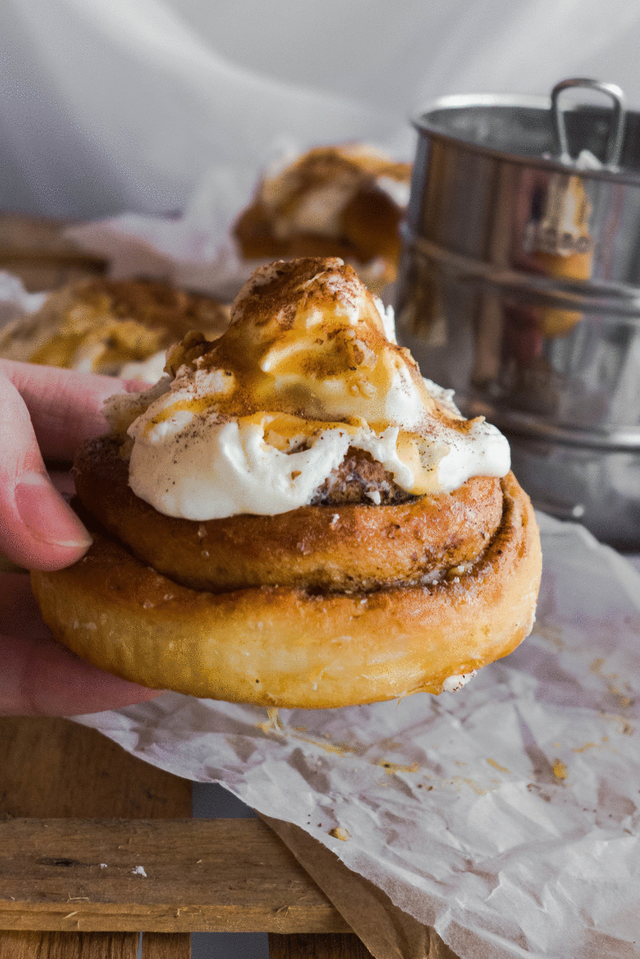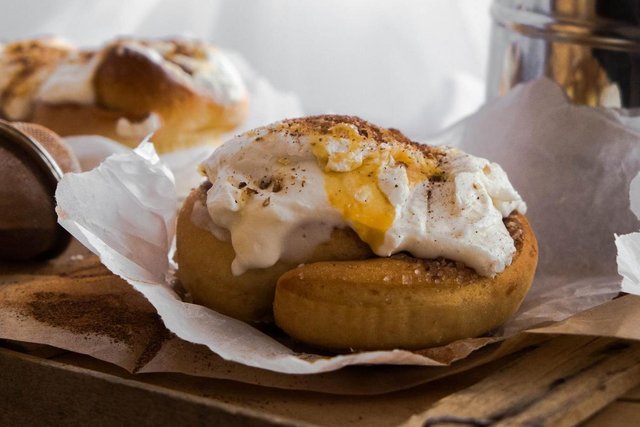 I think it's the most delicious buns I've ever tasted. Buns are very delicate and juicy due to cinnamon and cream.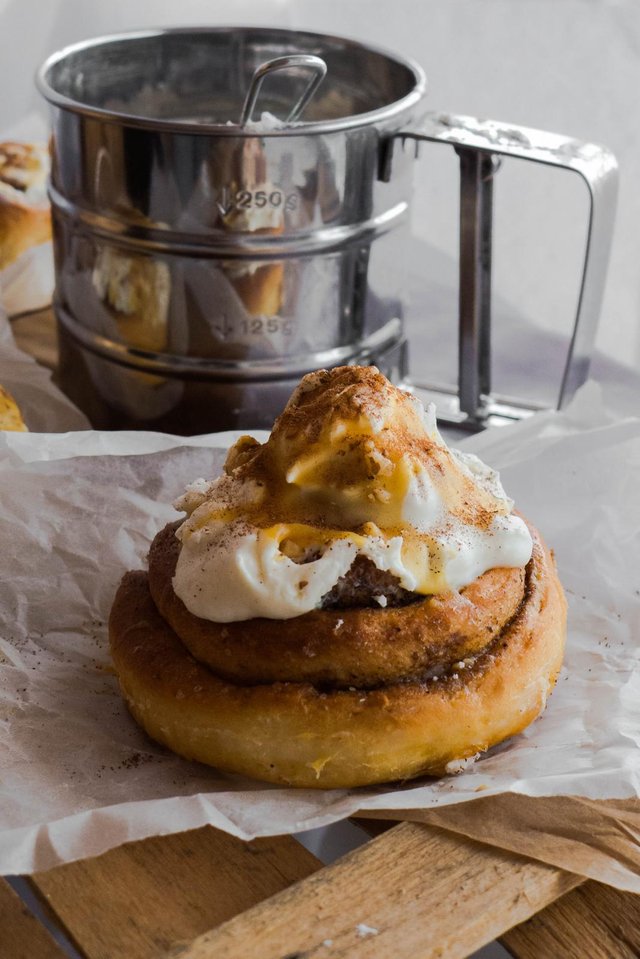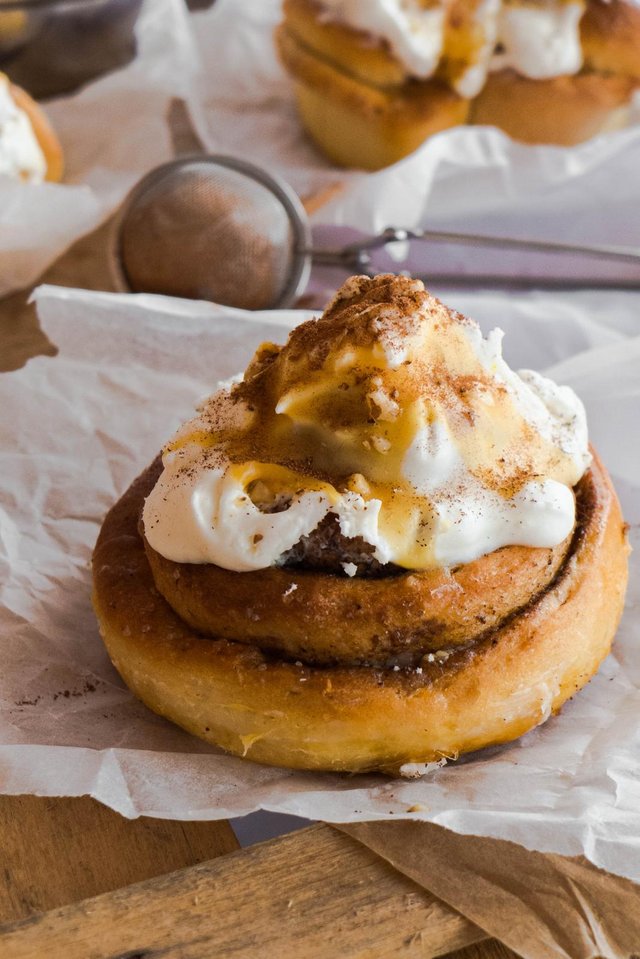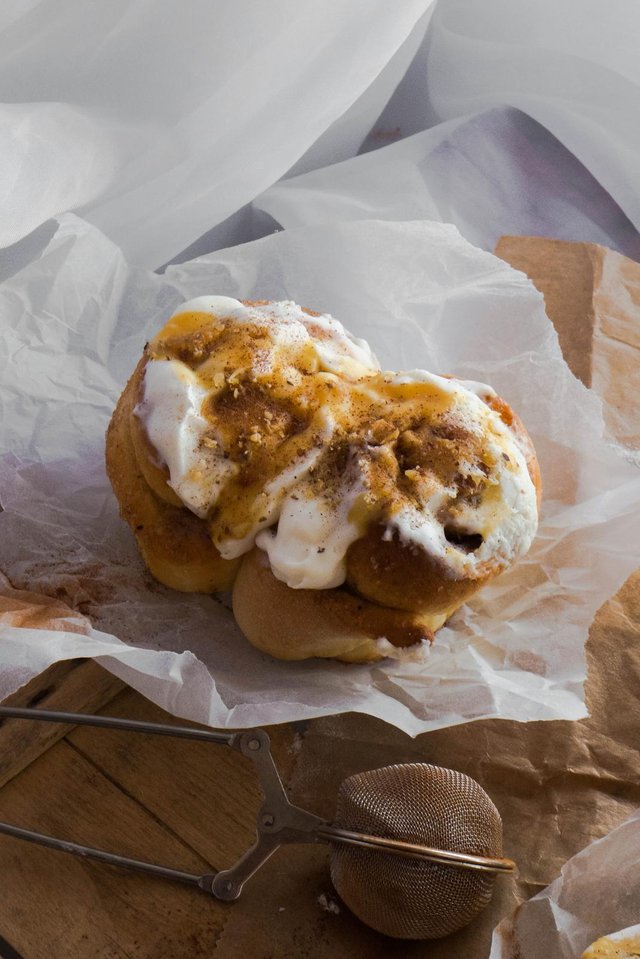 Bon Appetit! 
 I hope you liked my photos, thanks for watching and enjoy every photo because it's so beautiful ..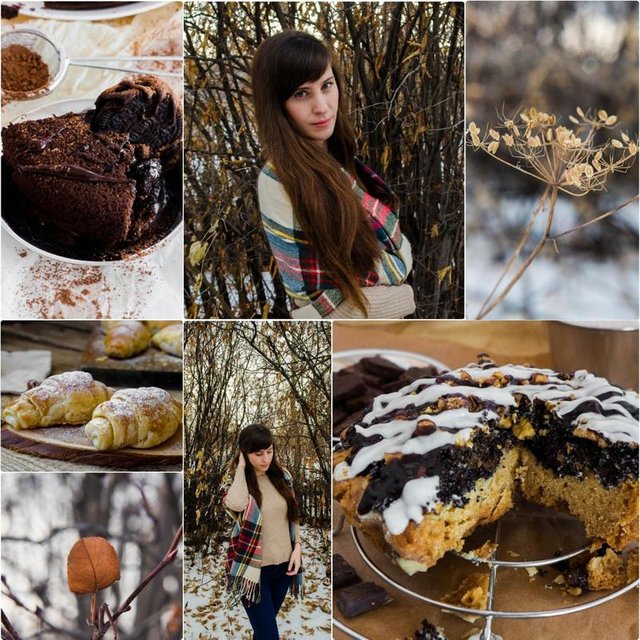 ---
Here you can see my latest recipes:
---

---