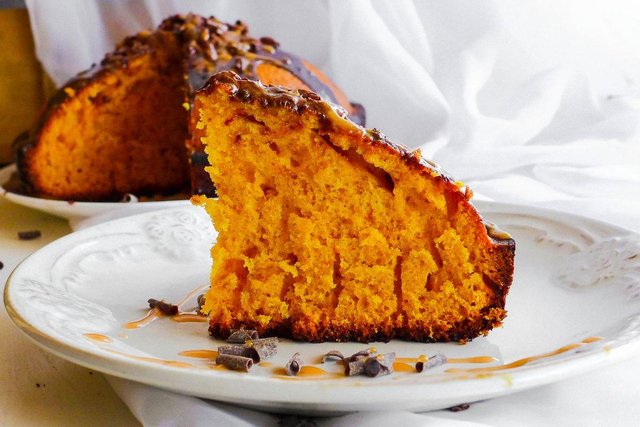 My friends, today I want to show you how to cook a wonderfully tasty honey cake. In fact, everything is very easy and simple. All the ingredients for the cake you can find in your fridge, and those who love honey will just be delighted with the resulting taste of the cake.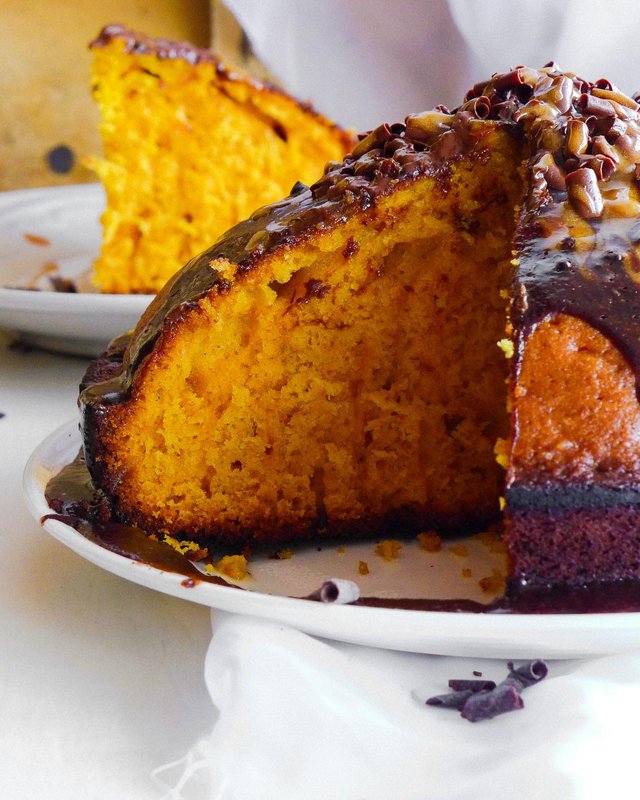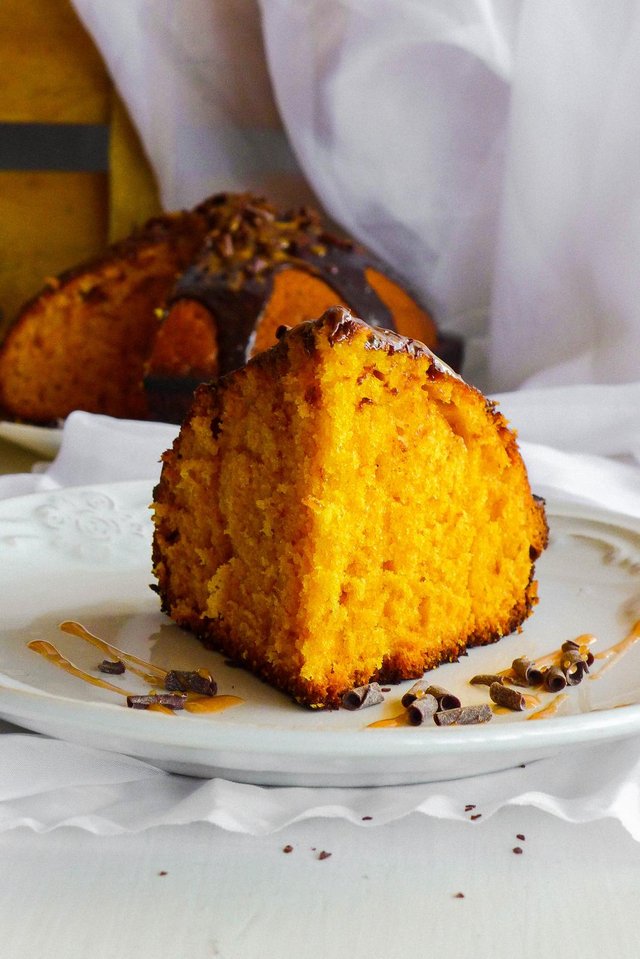 The cake has a very delicate texture and the cake looks very high in appearance, which certainly makes you want to try it :).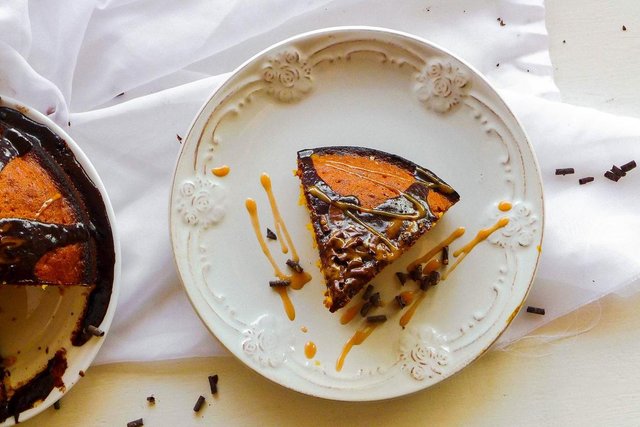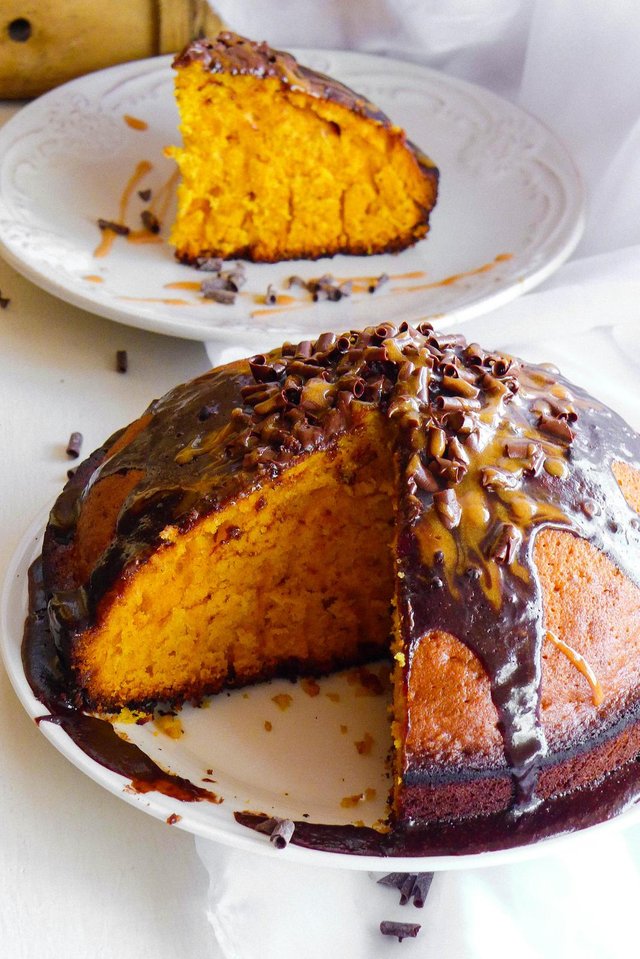 In general, a cake using honey is a fresh idea in baking. Experiment with tastes and you will succeed!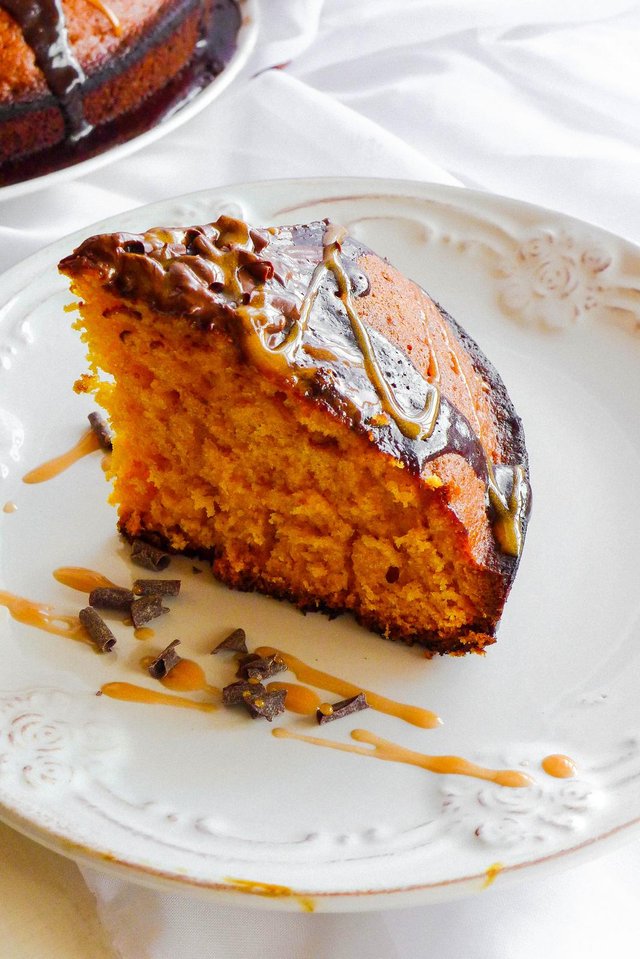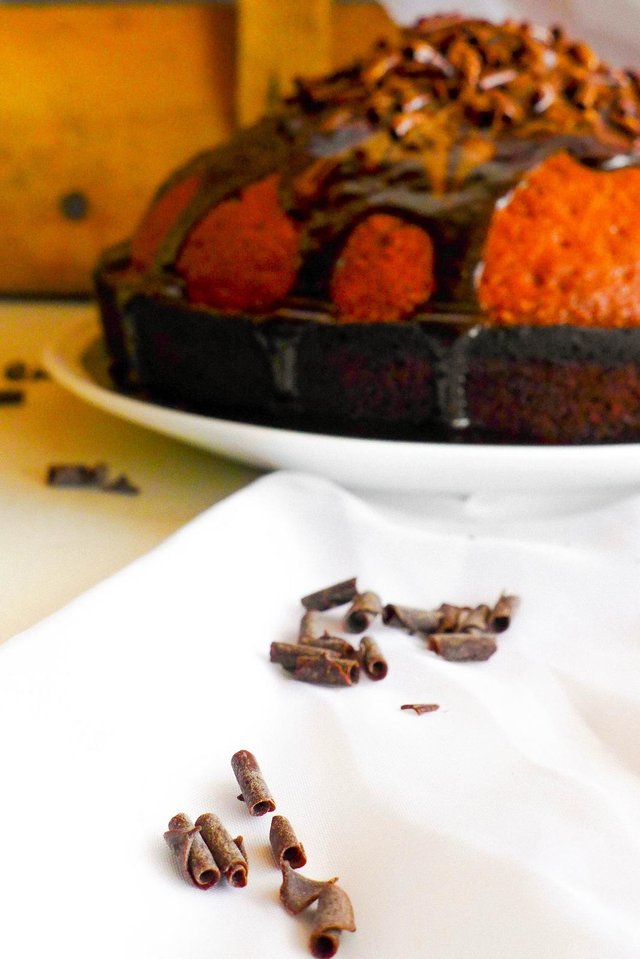 For the recipe we need:
Ingredients:
Flour - 210 g
Eggs - 3 pieces.
Baking Powder - 1 teaspoon
Butter - 110 g
Honey - 110 g
Vanilla - 10 g
For decoration:
Chocolate glaze
Caramel
Dark chocolate
Cooking method:
In a deep cup, combine the eggs with sugar. Then add the melted butter, honey and vanilla. In a separate bowl, mix the flour and baking powder. Connect the impurities in one bowl and mix well until smooth. For the baking dish, grease with a butter and carefully place the dough. Bake cake at a temperature of 175 degrees for about 35-40 minutes until golden brown.
Allow the cake to cool slightly and then remove it from the mold. 
Decorate the cake with chocolate icing, chopped chocolate and pour caramel. Serve the cake with tea or coffee and enjoy!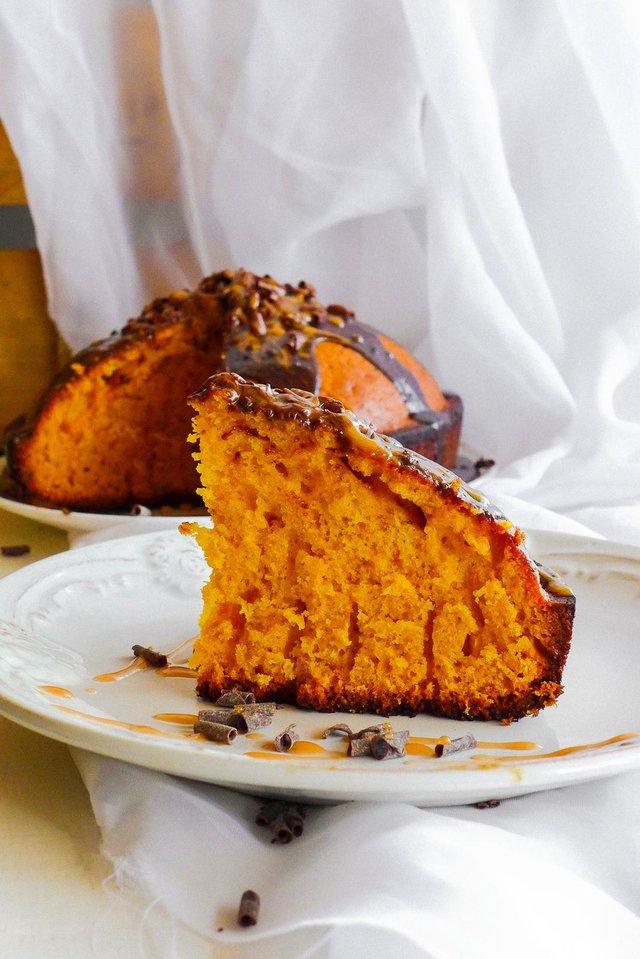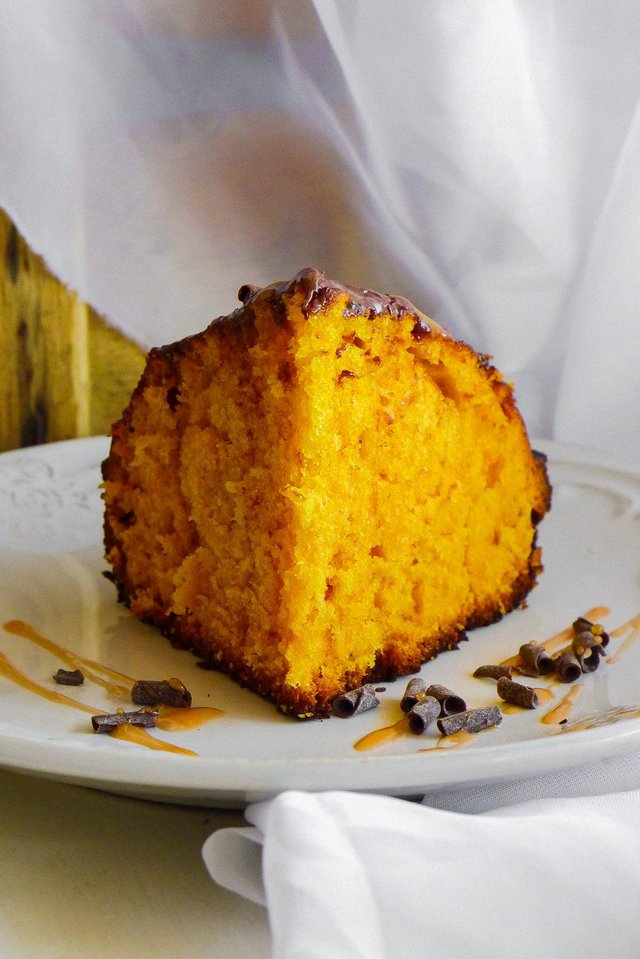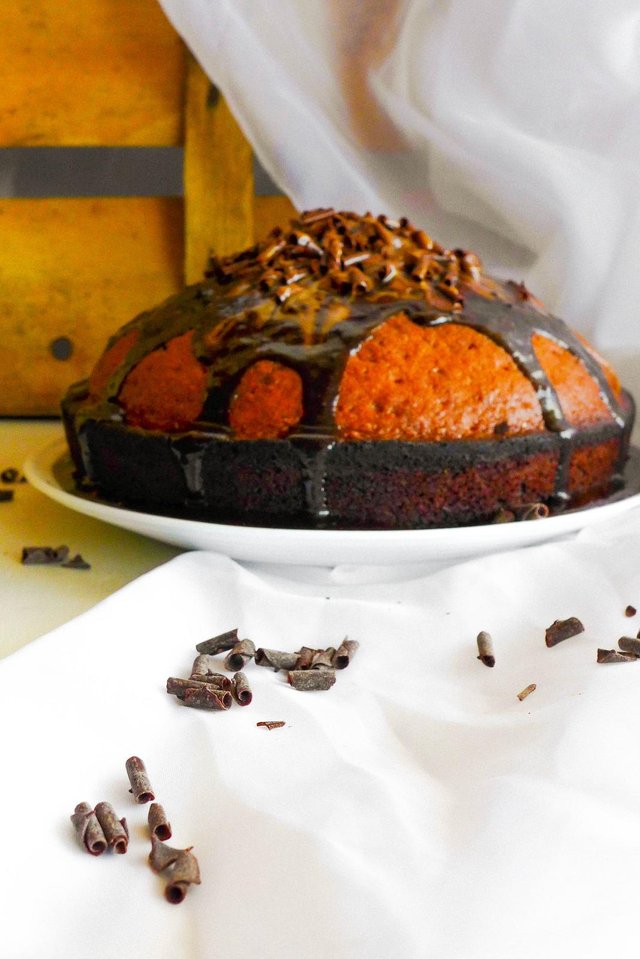 Try to prepare a honey cake in your kitchen. I wish you creative success!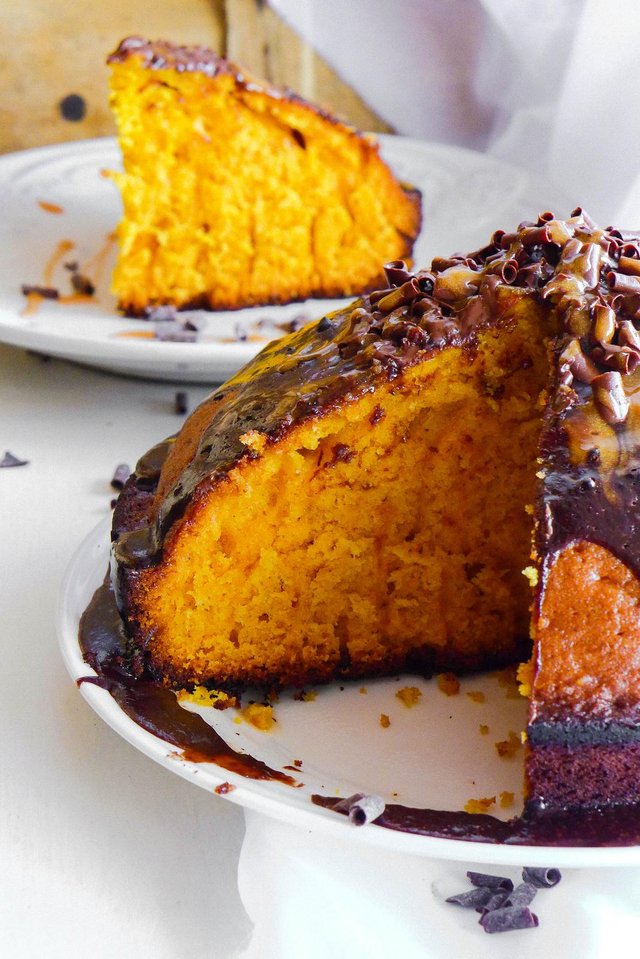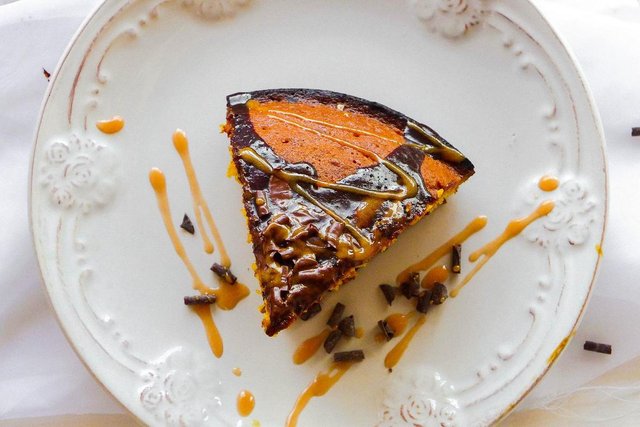 Bon Appetit!
---
---
 I hope you liked my photos, thanks for watching and enjoy every photo because it's so beautiful ..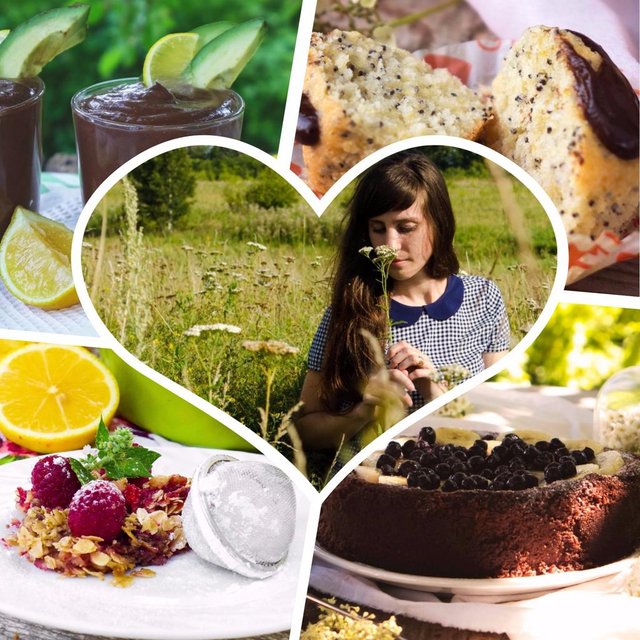 ---
Here you can see my latest recipes: