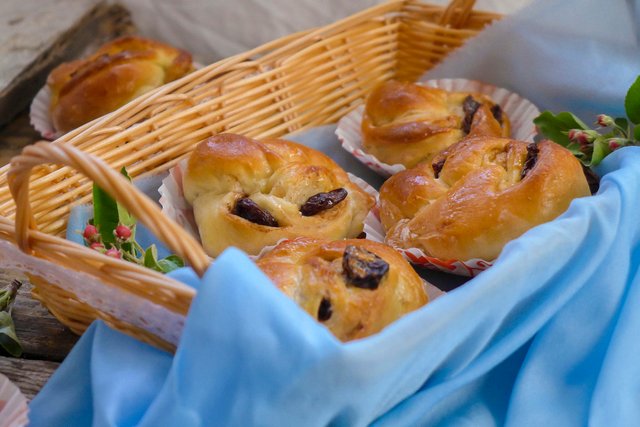 Today I want to show you how to make delicious and flavorful buns. In buns, I added raisins and I think this is a great combination for buns.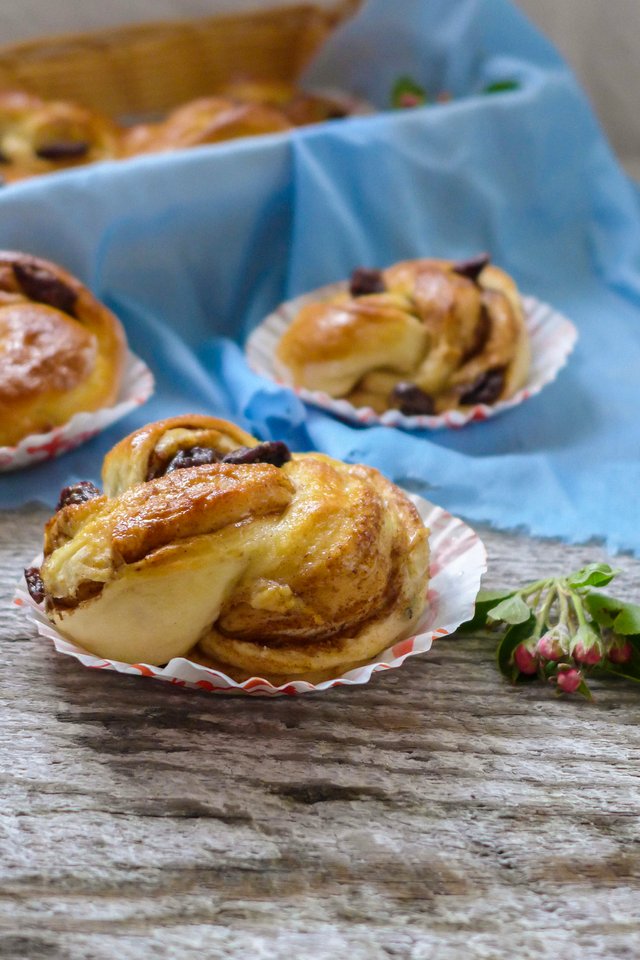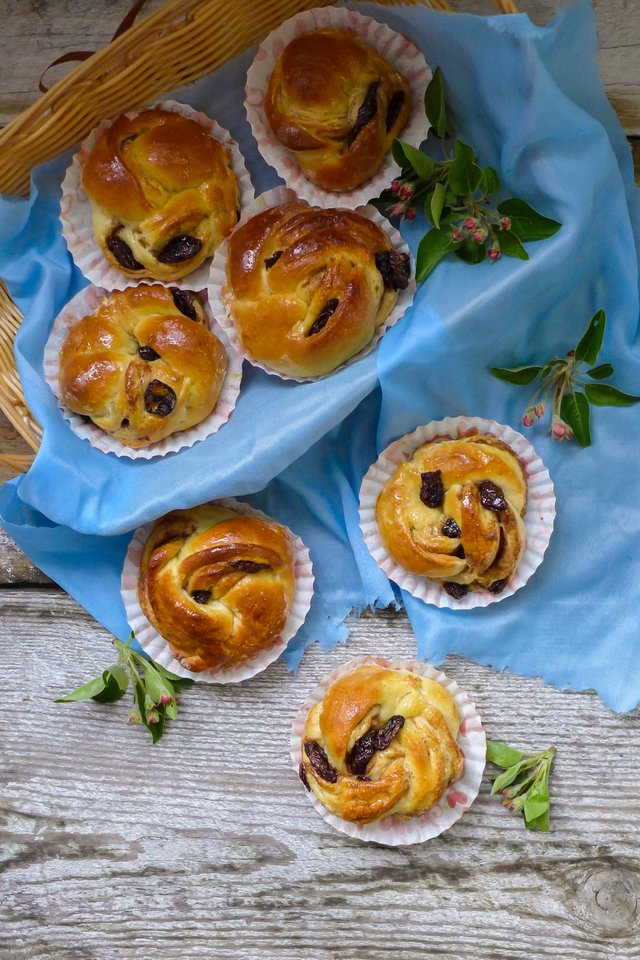 Buns with raisins are exquisite pastries. I often bake a buns and this version of the recipe for me was incredibly tasty. I also like the process of making dough and making buns.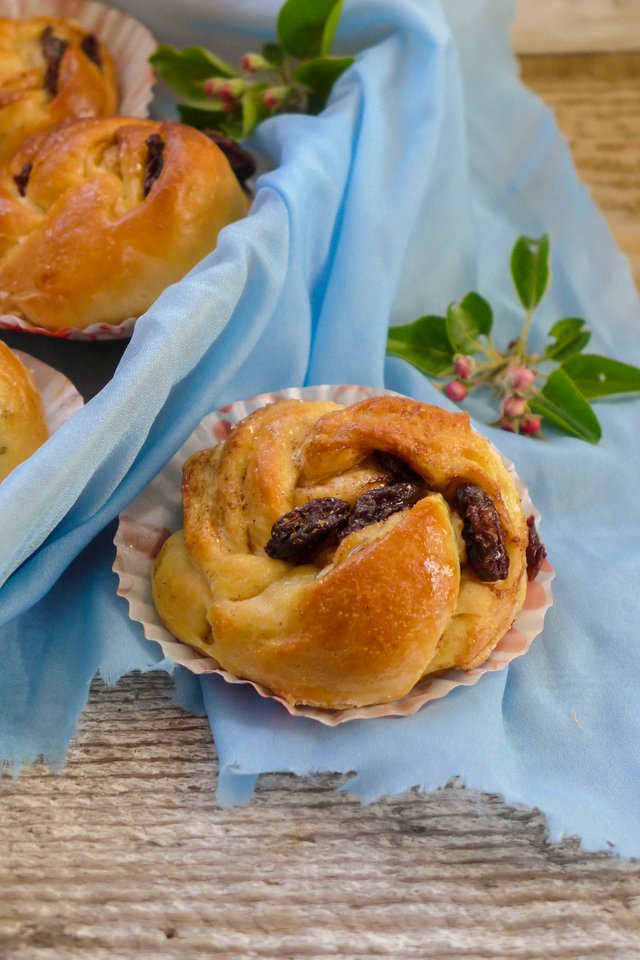 Ingredients:
Dough:
2/3 cups of cream
1 cup warm milk
2 eggs
1/3 cup sugar
4 cups of flour
1 teaspoon of salt
1 tbsp. spoon of yeast
Filling:
2 tbsp. spoons of sugar
2 tsp cinnamon
2/3 cup raisins
Syrup:
1 tablespoon sugar
1 tbsp. spoon of hot water
Preparation:
In a deep cup add cream, milk and yeast. Then add salt, sugar and egg and mix well. In the resulting mixture, sift the flour and knead the dough. Cover the dough with a kitchen towel and put in a warm place for 30 minutes to make it rise and become lush.
After the dough has risen to knead it with his hands for about five minutes, so that it becomes supple and elastic.
Then transfer the dough to a board sprinkled with flour and cut into 12 equal parts. Roll each piece of dough into a rectangle. Sprinkle with cinnamon, sugar and add raisins. Collapse the roll. Each roll is cut in half without cutting to the end on one side. Turn the ends of the dough and connect them together and place them in paper molds (if there are no paper molds you can simply lay them on a sheet of oiled oil).
Preheat the oven to 180 degrees. Buns grease with yolk and bake for 13-15 minutes.

Buns pour sweet syrup and you can enjoy tea drinking with the whole family.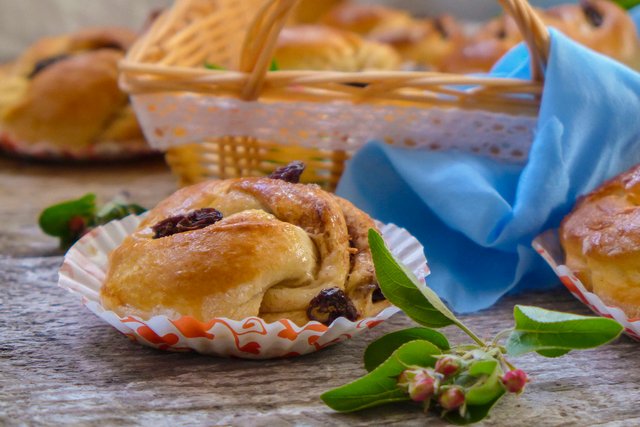 Try to cook a bun with raisins for this recipe. I think you definitely like this option of baking buns.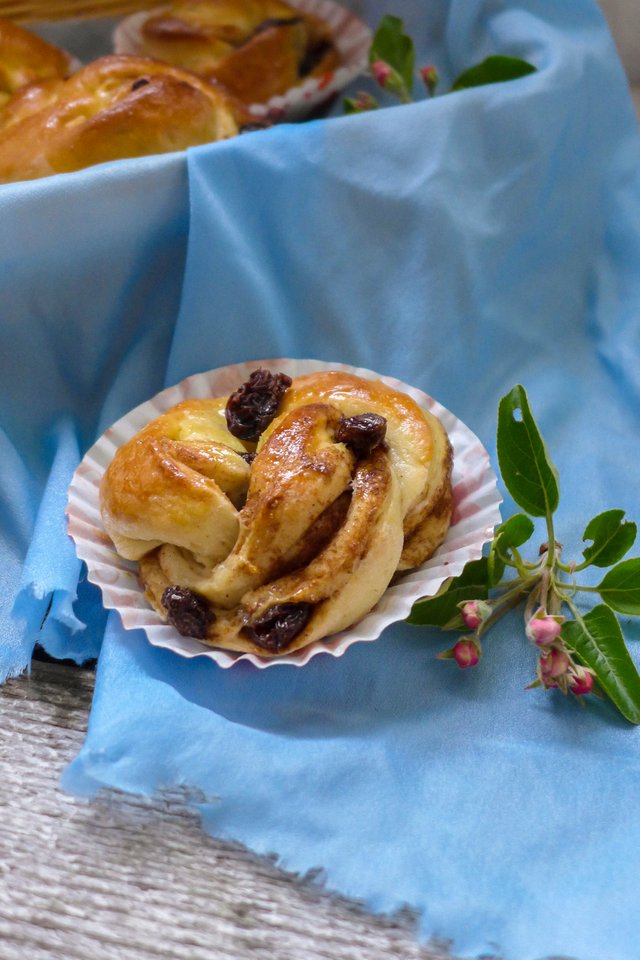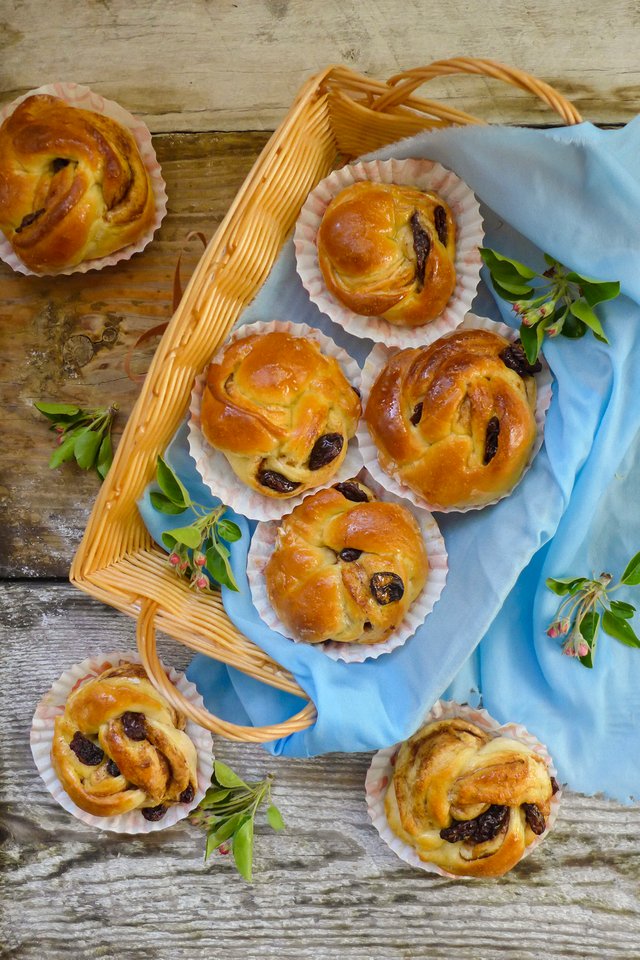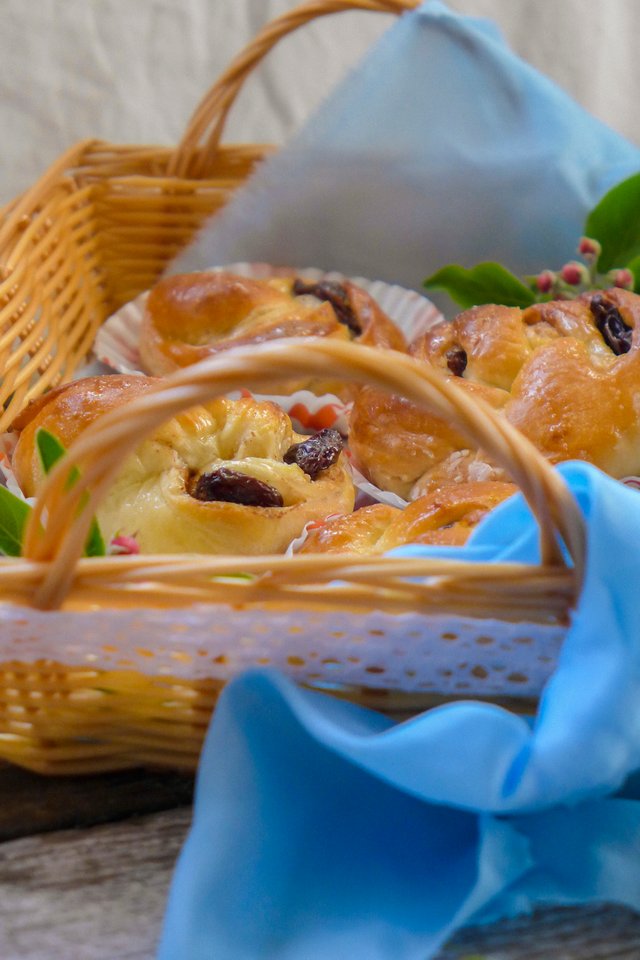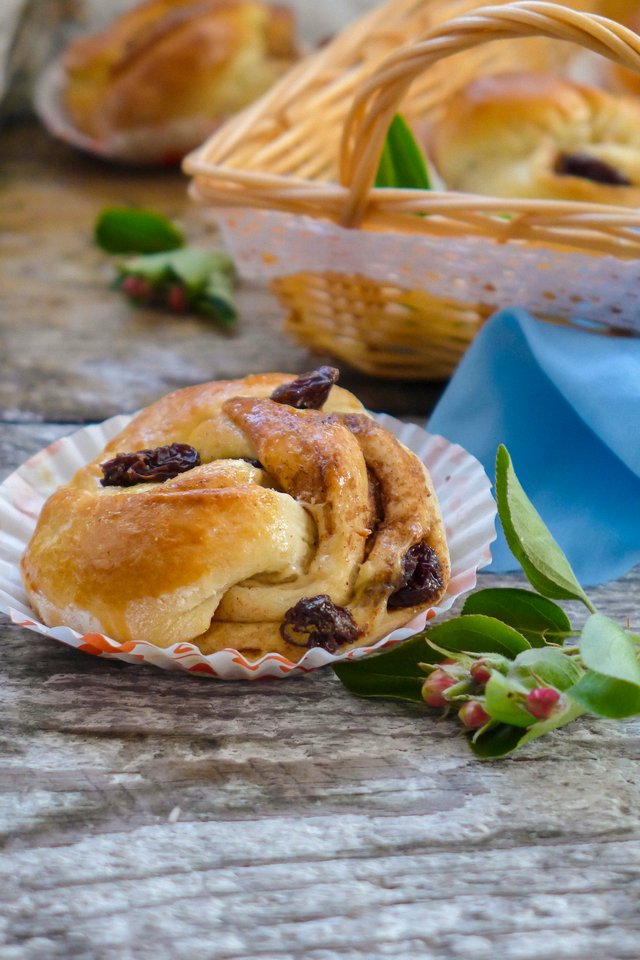 Bon Appetit!
 I hope you liked my photos, thanks for watching and enjoy every photo because it's so beautiful ..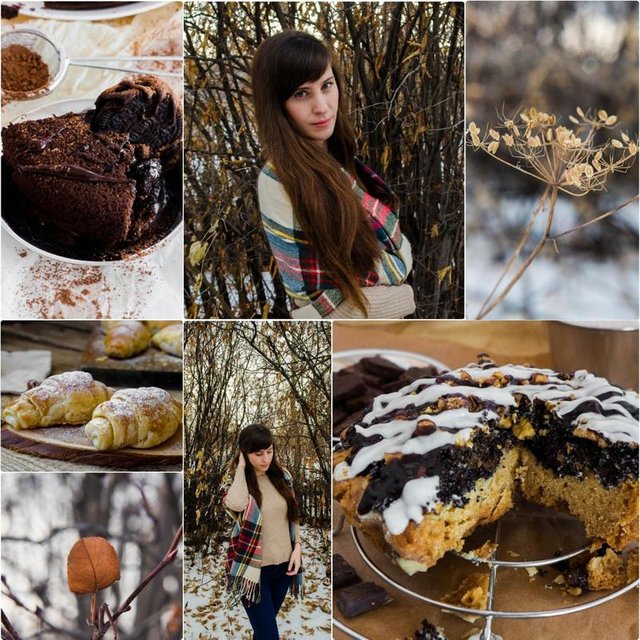 ---
Here you can see my latest recipes:
---

---