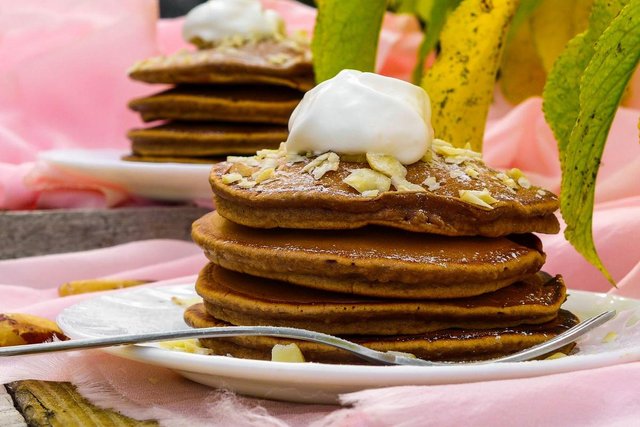 Friends, today you will find an amazing recipe for nut pancakes with chocolate. Trying various pancakes, I came up with the idea to improve them and add new flavors to the dough. The most compatible as I seem to have turned out to be nuts and chocolate.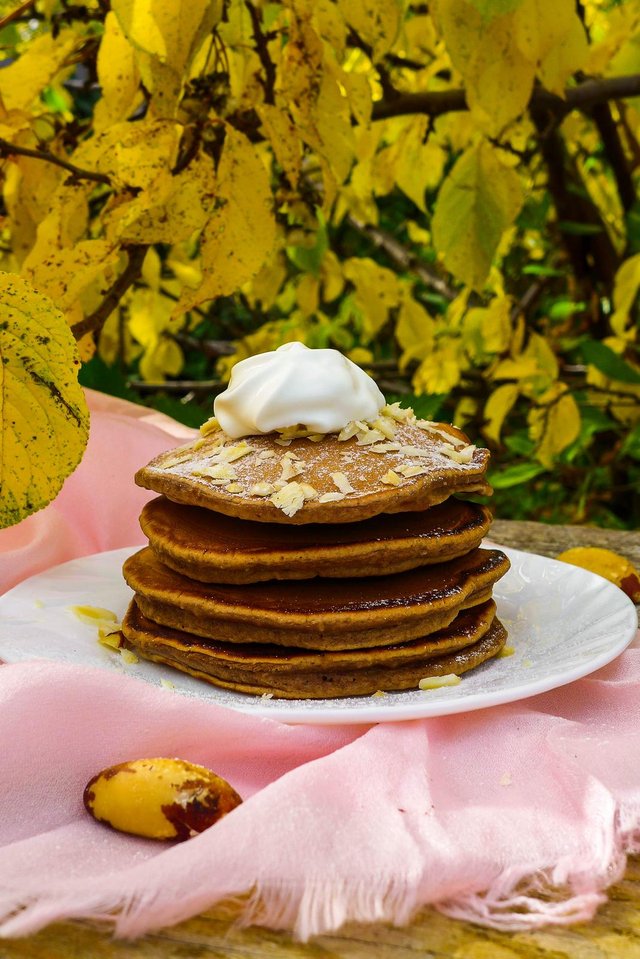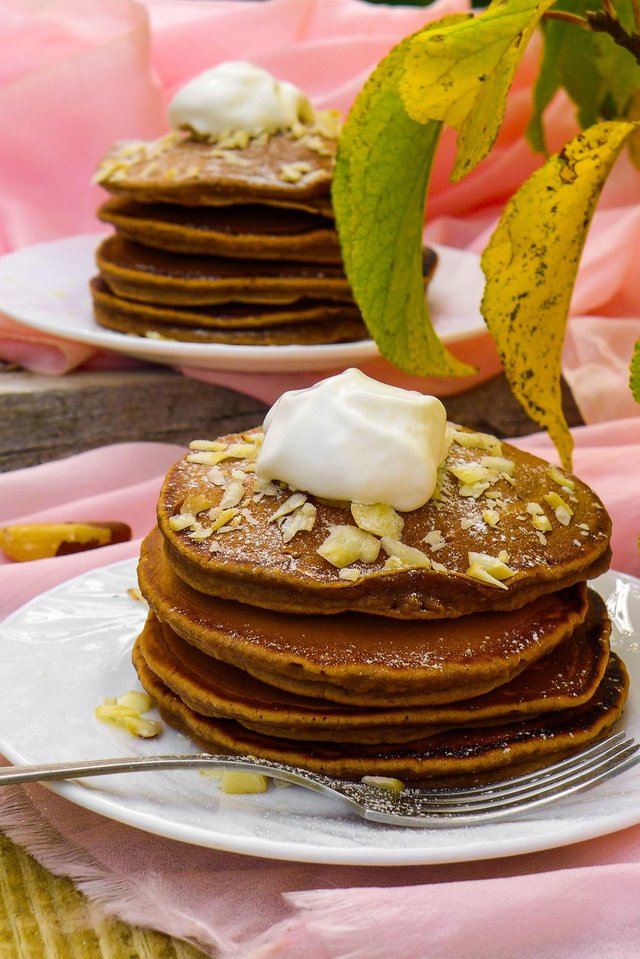 The taste of pancakes with nuts and chocolate turns out to be very rich and fragrant. Pancakes are lush and soft that it is impossible not to try them.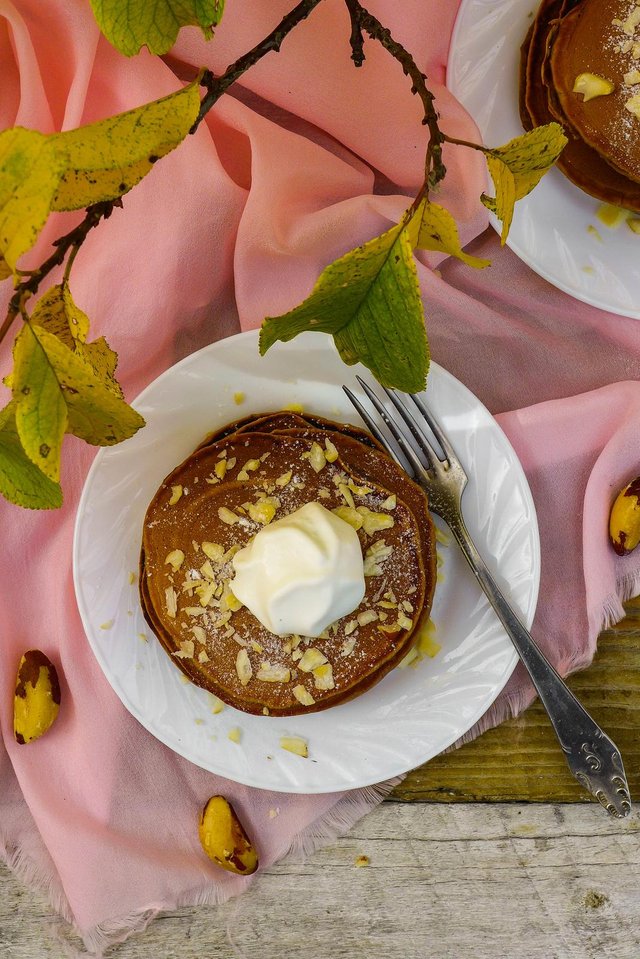 Below you can see the recipe for cooking these pancakes.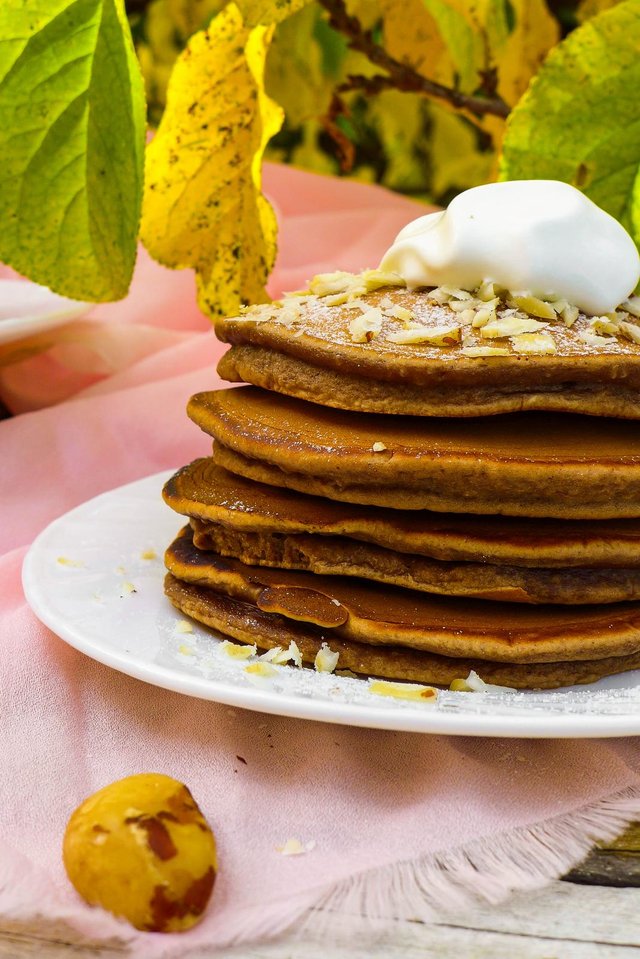 For the recipe we need:
Ingredients:
Flour - 200 g
Sugar - 3 tbsp. spoons
Nuts - 75 g
Soda - 1 teaspoon
Salt - 0,5 tsp.
Cocoa - 50 g
Chocolate - 50 g
Eggs - 1 pc.
Milk - 1 glass
Preparation:
Mix eggs with sugar and add milk, ground nuts and melted chocolate. In another bowl, mix the flour, baking powder and cocoa. Combine the admixture and mix it well. Preheat the frying pan on the stove and bake pancakes by laying two tablespoons of dough on each side for one minute.
Put pancakes on a plate and decorate with whipped cream, nuts and sprinkle.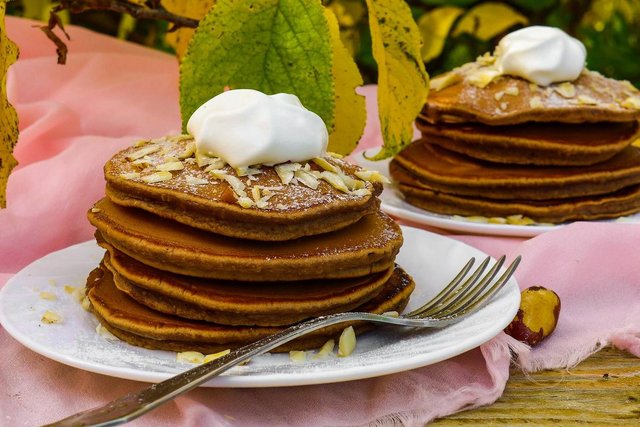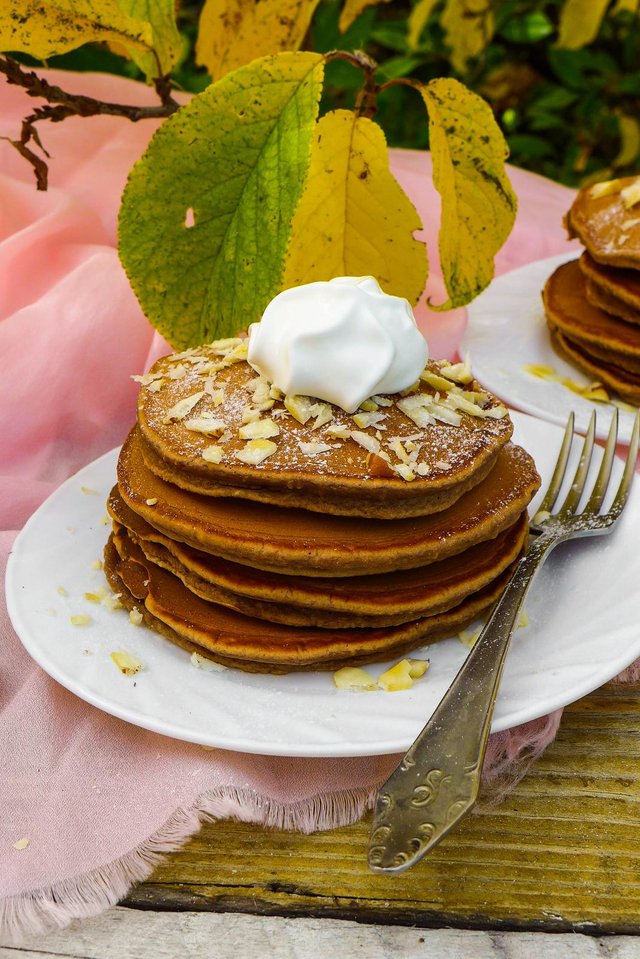 When I cooked these pancakes I was very pleased with the nutty taste with chocolate. Pancakes turned out very bright and mouth-watering, that certainly I want to try them.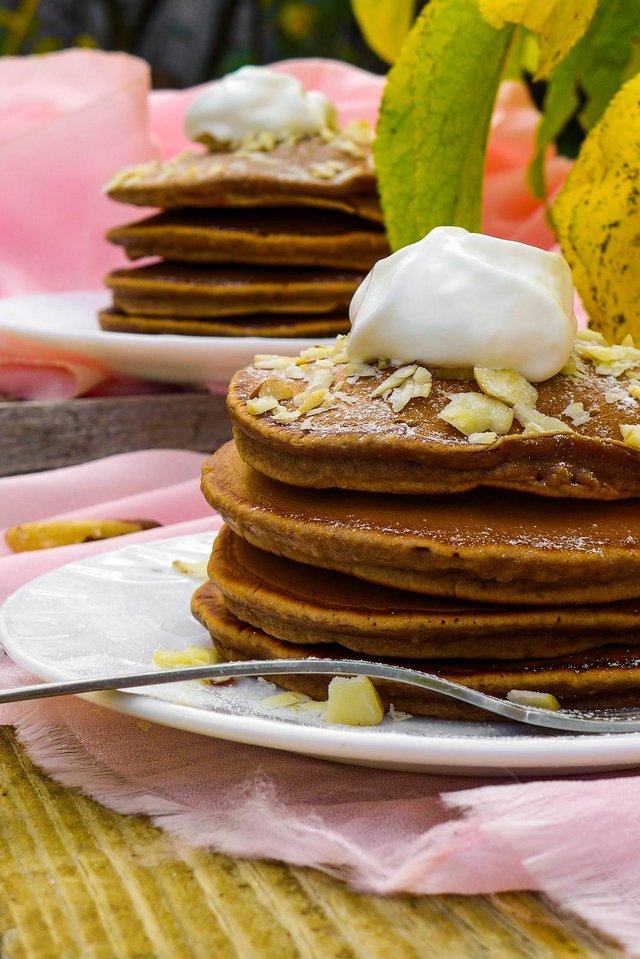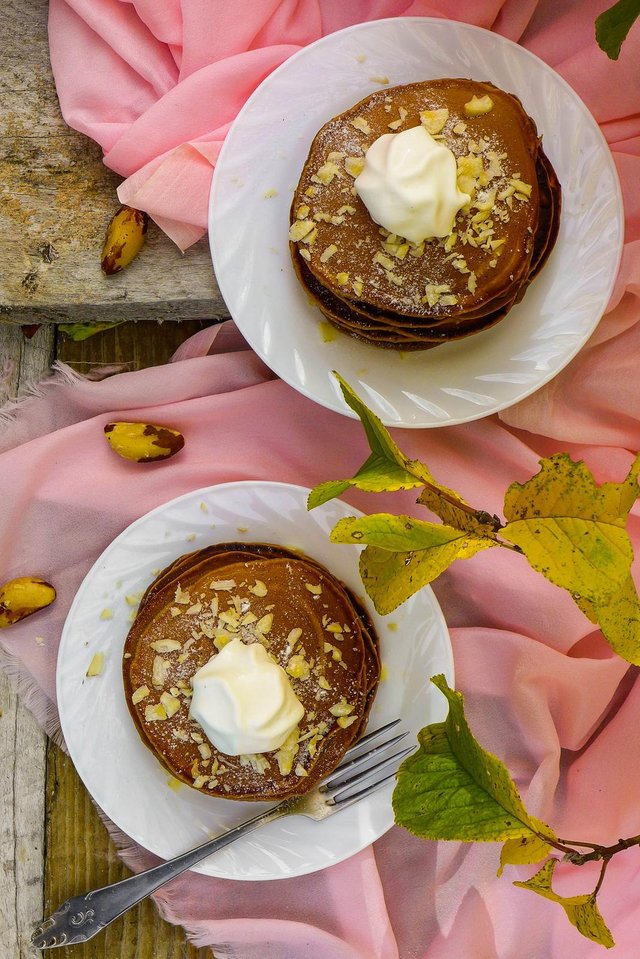 I think many will like these pancakes , so boldly cook them at home.!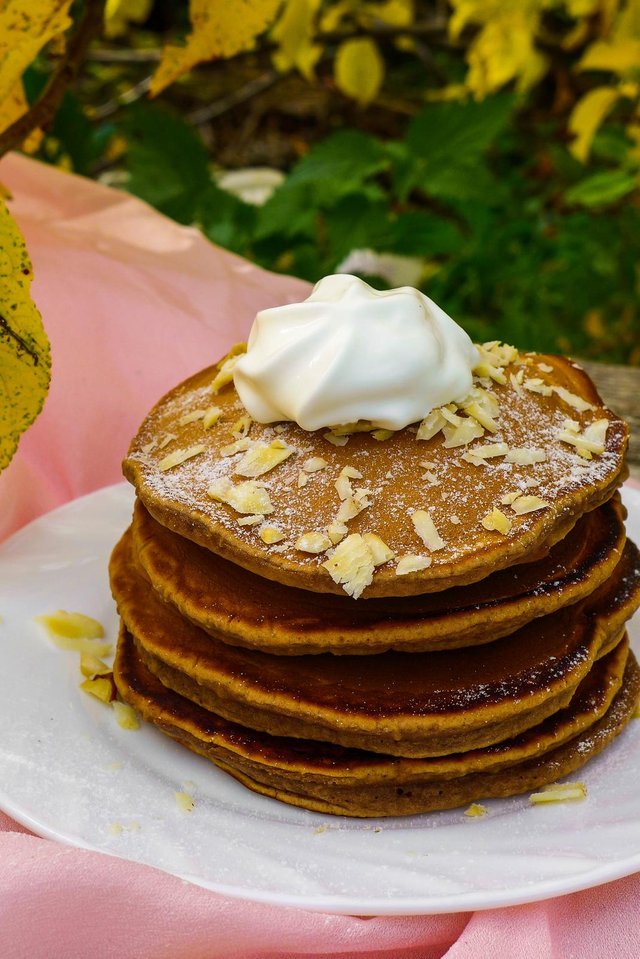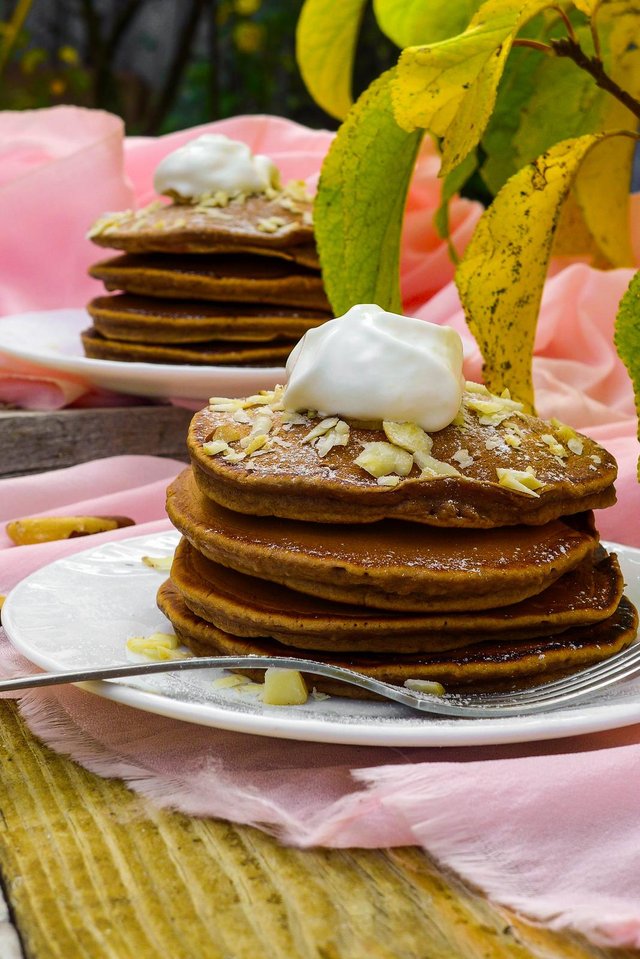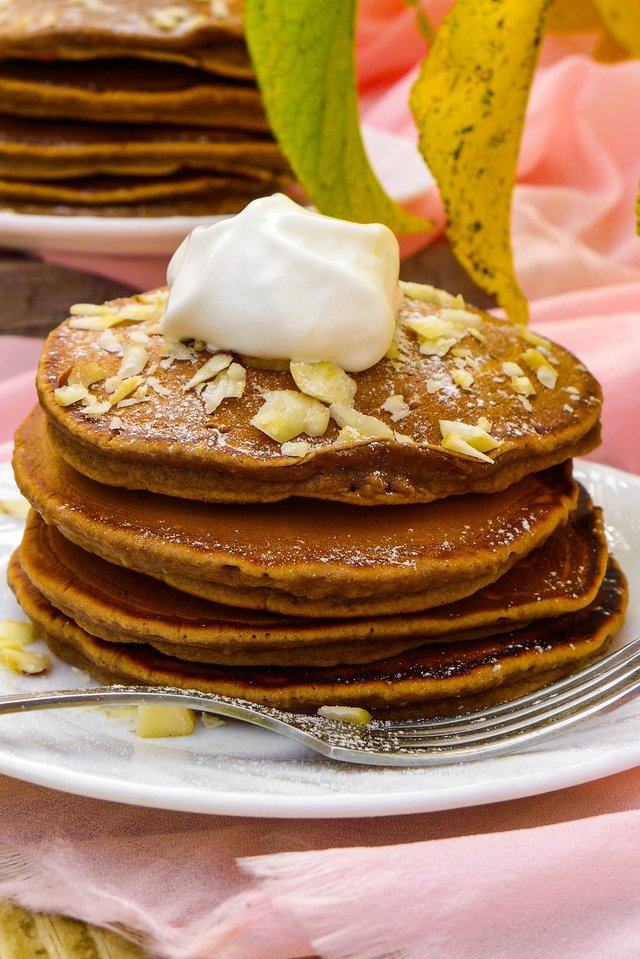 Bon Appetit!
---
 I hope you liked my photos, thanks for watching and enjoy every photo because it's so beautiful ..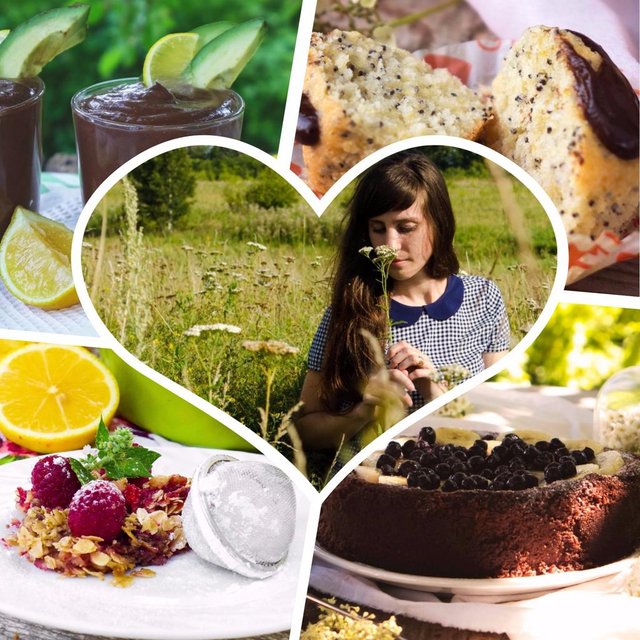 ---
Here you can see my latest recipes: